Contents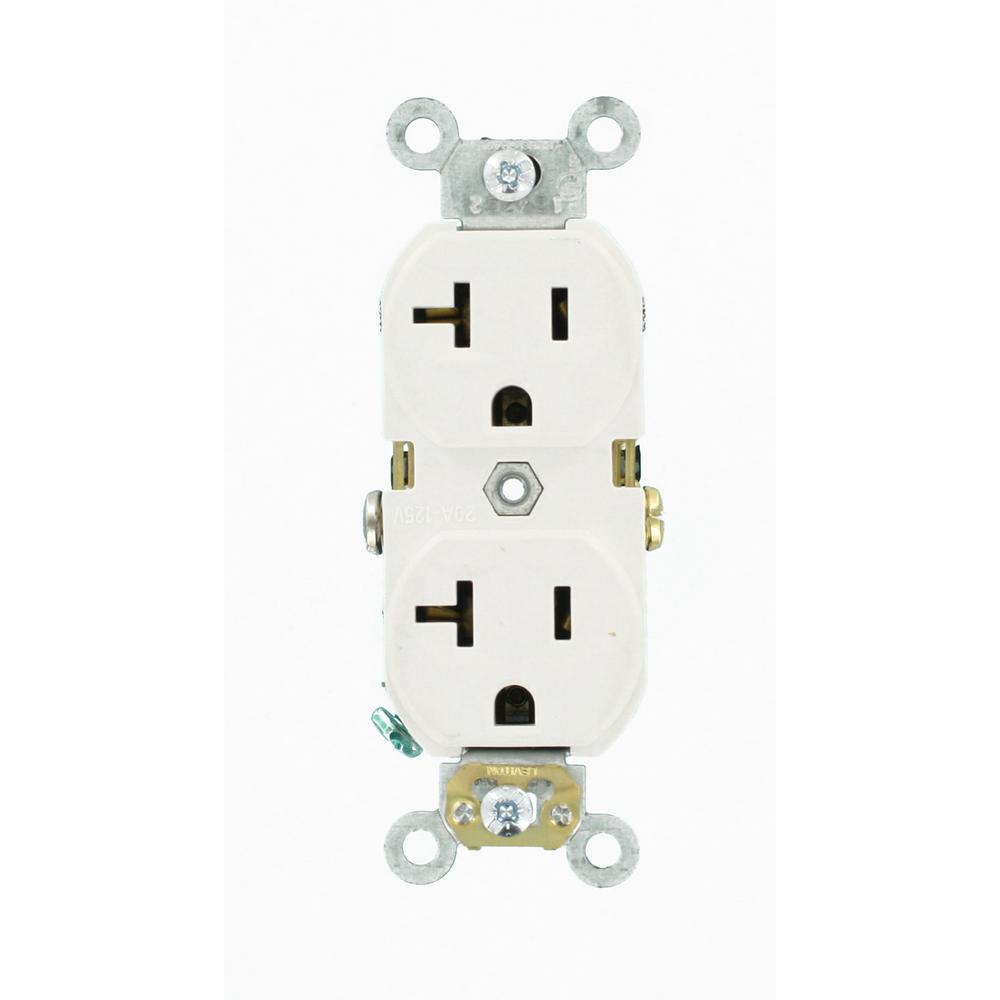 RECOMMENDED: Click here to fix Windows errors and improve PC performance
 
This is a complete guide to install Windows 10 from a bootable USB. One of the main advantages of installing a version of Windows operating system from a bootable USB is speed, especially when compared to the traditional way of installing Windows from a DVD.
Even though there are ample amount of free utilities out there to help you create a bootable USB of Windows 10 with a few mouse clicks, it's possible to prepare the bootable USB without using third-party utilities. All you need to do is execute a bunch of commands in the Command Prompt to make your Windows 10 bootable USB.
The other advantage of the Command Prompt is that it's error free, meaning you will be able to create the bootable USB without encountering any errors when commands are entered properly.
The method we use for creating a bootable Windows 10 is USB is the same as the method we use for previous versions of Windows operating system. In other words, the procedure is pretty much the same and should not take more than 10 minutes when done correctly.
Here is how you can make bootable USB of Windows 10 from the Command Prompt using the Diskpart command.
Things you will need:
# Windows 10 ISO or Windows 10 DVD
# A USB with 4GB size
# A working Windows 7/8/8.1 PC to create the bootable USB
Important: Before you proceed to prepare your Windows 10 bootable media, please check the version of Windows 7/8/8.1 on which you are going to make the bootable USB of Windows. This is because, you can't prepare the bootable USB of 64-bit of Windows 10 on a PC running Windows 7, Windows 8, or Windows 8.1. In simple words, you can't use 32-bit installation of Windows to prepare the bootable USB of 64-bit Windows.
So, please read the following line carefully:
# It's not possible to create 64-bit version of Windows 10 bootable USB on a PC running 32-bit version of Windows.
# You need x64 version of Windows 7/8/8.1 to prepare bootable USB of Windows 10 x64.
# You can create x86 version of Windows 10 bootable USB on computer running x86 version of Windows 7/8/8.1
Install Windows 10 from USB drive
Step 1: Connect your USB drive to Windows 7 or Windows 8 PC and move all important data to a safe location as the drive will be erased during the process. We also suggest you un-plug any other external hard drive connected to avoid selecting a wrong drive during the drive selection.
Step 2: Open elevated Command Prompt. To do so, you can type CMD in Start menu or Start screen and then simultaneously press Ctrl Shift Enter keys. Windows 7 users can also navigate to Start menu, All Programs, Accessories, right-click on Command Prompt and then click Run as administrator option. Click Yes button when you see the UAC prompt to continue.
Note that it's very important to open Command Prompt as administrator to avoid errors. Be sure to open the elevated prompt. Most users ignore this step and end up errors while preparing the bootable USB. When you're launching Command Prompt, you'll see the UAC prompt where you need to click the Yes button.
Step 3: In the elevated Command Prompt, type DISKPART and then hit enter key.
Now, type LIST DISK command and press the Enter key again to see all connected disks. This is the important step is you should note the disk number assigned for your internal hard disk and your connected USB drive.
If you have only one internal HDD or SSD, 1 will be the disk number of your USB drive. As you can see in the above picture, the disk number for my USB drive is 1.
Step 4: Type all the following commands one after another and press enter key after each command.
SELECT DISK 1
(IMP: In the above command, replace"1" with the disk number of your USB drive obtained in the previous step. Entering a wrong disk number will cause data loss. So please double check the disk number before entering the disk number.)
(press enter key)
CLEAN
(press enter key)
CREATE PARTITION PRIMARY
(press enter key)
SELECT PARTITION 1
(press enter key)
ACTIVE
(press enter key)
FORMAT FS=NTFS QUICK
IMP: If your PC supports UEFI, please format the drive with FORMAT FS=FAT32 Quick command.
(press enter key)
ASSIGN
(press enter key)
EXIT
(press enter key)
Since we aren't finished yet, please don't close the Command Prompt. Simply minimize it to the taskbar and then follow the instructions in the next step.
Step 5: If you're on Windows 8/8.1 and have the ISO image of Windows 10, right-click on the ISO image and then click Mount option to mount the ISO file. After mounting, open This PC (Computer) and note the drive letter of it.
And if you're on Windows 7, use an image mounting software such as Virtual CloneDrive and note the drive letter after mounting the ISO. If you're not sure how to go with it, please follow our how to mount an ISO file in Windows 7 guide for step-by-step instructions to mount your Windows 10 ISO and get the drive letter.
In this guide, we're assuming "J" as the drive letter of the virtual drive where you have mounted Windows 10 ISO.
And if you have the DVD of Windows 10, simply insert the DVD into the optical drive and note the drive letter of your optical drive. You can then use this drive letter whenever needed.
Step 6: Maximize the Command Prompt that you had minimized in Step 4 and execute the following commands one after another.
J: CD BOOT
(Hit enter key)
Here "J" is the drive letter of your virtual drive containing Windows 10 ISO or DVD drive containing installation files.
CD BOOT and press enter.
Step 7: Finally, type the following command:
BOOTSECT.EXE /NT60 K:
In the above command, replace "K" with the drive letter of your USB drive that you're making bootable.
Once you see "Bootcode was successfully updated on all targeted volumes" message, simply close the Command Prompt. We are almost done!
Step 8: Finally, copy all the contents of your Windows 10 ISO image to the root of the USB drive. You can either extract ISO file contents or copy files from the mounted drive. The same procedure applies even if you have the DVD of Windows 10. You just need to copy all files to the root of the USB drive.
Step 9: Now that you have your bootable USB of Windows 10, turn on the PC on which you want to install Windows 10, enable booting from USB, set the boot priority to boot from USB, and then restart your PC again to begin installing Windows 10. Follow the very simple on-screen instructions to complete the installation.
If you come across any issues while preparing the bootable USB or installing Windows 10, do let us know by leaving a comment. Before leaving your comment, please double check that you have used an elevated prompt to prepare your bootable USB Macromedia Dreamweaver 8 Keygen
Enjoy the newest version of Windows operating system!
Read more The guide is definitely not working when attempting to install Windows 7 on Asus UX32L Neither does the guide with the windows tool. When chosing the USB .,This page discusses various multi-platform methods on how to create an Arch Linux Installer USB drive (also referred to as "flash drive", "USB stick", "USB .,Hence, this is a brand new Android rooting tool which completely supports for the most recent Android version which so-called Android Nougat. This is the first ever .
USB flash installation media - ArchWiki - Arch Linux
A lot of methods are available to recover or reset the Windows password. The famous Ophcrack is used for recovering the password. Even i have posted about using Ophcrack. But the problem is that its bulky in size. We need to download a file of size 500MB to recover the password. So I thought why to recover a lost password, instead why cant we simply reset or delete the password using a 3 MB file open source program.  That is what this post is about. I have not found any other method simpler than this one, it resets your password in the blink of an eye.
The method uses an open source program called Offline NT Password Registry Editor. We can use a USB Disk Drive (Pen Drive) or burn a bootable CD for this method.
Follow the Steps below:
Step 1: Download the cd080802.zip file from the link below and extract it. It contains an ISO file.
Size: 3.15 MB
http://pogostick.net/~pnh/ntpasswd/cd080802.zip (Updated Working Link 13-01-10)
Step 2: Burn the ISO file to a CD. If you are using a USB drive, then mount the cd080802.iso file to a virtual drive. Open the Virtual Drive and Copy all the contents to your USB disk. If any error comes while copying just skip the file. Now to make the USB Drive Bootable open a Command Prompt(Press Start R, Type cmd and enter) and type the following commands:
Here j is my drive letter, you should enter your own drive letter.
Step 3: Now start the System which you want to reset the password by putting the CD or the USB in the Computer. While start up you have to make sure that it boots up from the correct device i.e. from the CD or the USB. In order to do this go to your BIOS settings and change the boot order as CD or the USB drive as the first option. Or if you know the Boot menu key then press it and Boot from the correct device.
Note: Step 4 to Step 8 takes a very less amount of time. No need to worry!
Step 4: After booting from the CD or the USB, press enter to continue the boot process. In the first step it will automatically select the disk where your windows is installed. Simply press enter to continue. In the Second Step it Will select the path and registry files. Select 1 for password reset (It will select 1 by default, just enter).
Step 5: Now after selecting the paths, It will ask "What to do" Simply press enter as it will automatically select 1 for Edit User Password.
Step 6: It will show a list your system usernames and their password status. Now enter the username whose password you want to reset. It is case sensitive so, be careful and type what you see in the users list. (If the user is Administrator just press enter as it has already selected Administrator by default otherwise enter the correct username)
Step 7: It will show you User Edit Menu. Select 1 to clear the user password.
Step 8: It will clear the password. Now Enter "!" to quit from the User select menu. It will again ask "What to do". enter "q" to quit. Now in step four it will ask you to write the files or not. Enter "y" to write the files. It will write the files back. Now Simply press enter when it asks for "New run" as it has selected no by default. The password reset has been successfully completed. Press the power button.
Now start the computer and you will find that it is not asking for password for the user you had selected. That's it, you are done.
Important:
1. This method will remove your password not recover. If you do not want to reset the password, you can recover it. Visit: http://techrena.blogspot.com/2009/03/windows-password-recoverycrack-windows.html for password recovery.
2. The method has been tested for windows XP, Windows Vista and Windows 7 and all resulted in success.
3. This is for information purposes only. We are not responsible for any damages or illegal acts resulting from this information.
4. The information provided here should be used for legal purposes only.
5. USB Disk method will not work if your motherboard or BIOS does not support USB booting VkBot
Featured Post:
How to Download Windows 8 Pro ISO from Microsoft and Install it to any computer with Upgrade key
Download the newly released Windows 8 Pro 32 or 64-bit version from Microsoft
Run Bash on Ubuntu on Windows - Windows Developer .
Flash OS images to SD cards USB drives, safely and easily.
Download for Windows x64
No more writing images on corrupted cards and wondering why your device isn't booting.
Makes drive selection obvious to avoid wiping your entire hard-drive
Who said flashing SD cards has to be an eyesore.
Made with JS, HTML, node.js and Electron. Dive in and contribute!
Works for everyone,
no more complicated install instructions.
Here at resin.io we have thousands of users working through our getting started process and until recently we were embarassed about the steps that involved flashing an SD card. There was a separate track for each Mac/Windows/Linux and several manual and error-prone steps along the way.
To our surprise there was nothing out there that fitted our needs. So we built Etcher, an SD card flasher app that is simple for end users, extensible for developers, and works on any platform.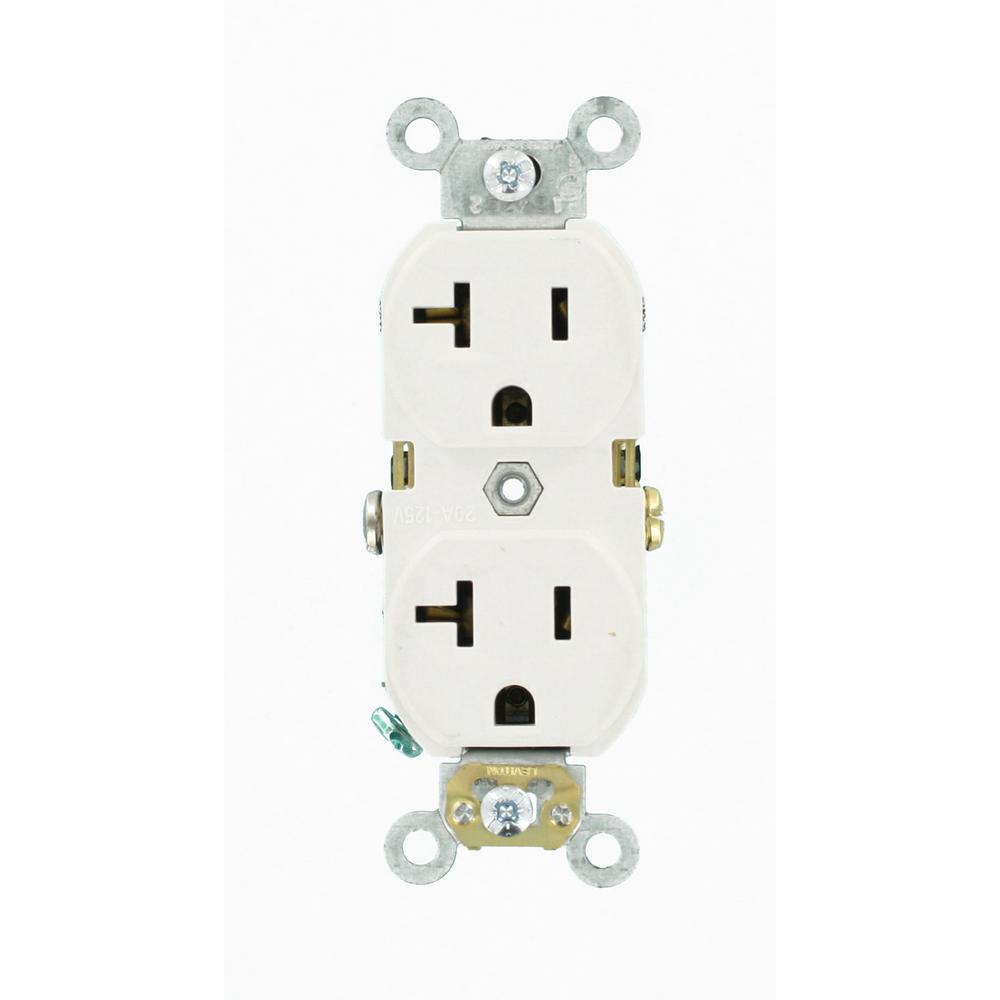 Read more Hence, this is a brand new Android rooting tool which completely supports for the most recent Android version which so-called Android Nougat. This is the first ever .,Connect a DVI display for an extended desktop multi-monitor USB solution,Using the tool to upgrade this PC to Windows 10 (click to show more or less information)
Windows mounting to USB tool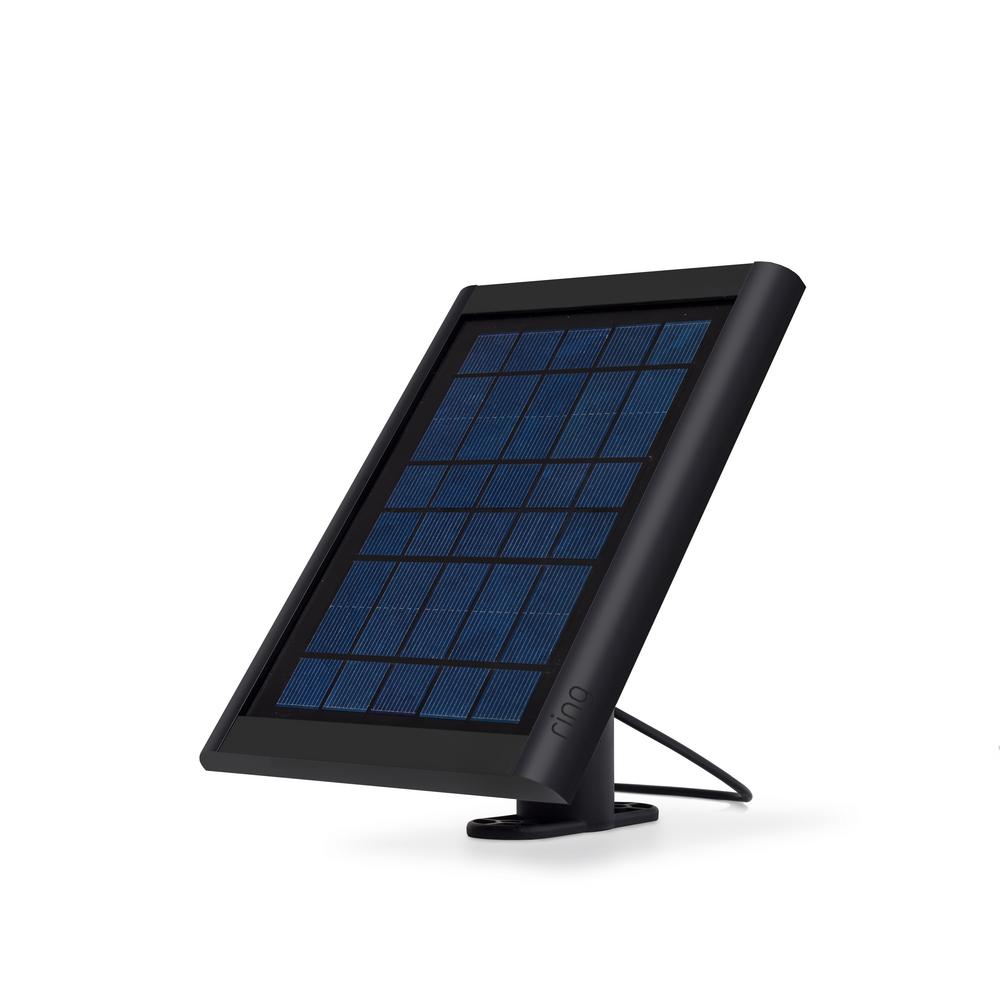 Windows To Go (W2G) is one of those topics that leaves everyone a little puzzled at first mention. The first question that comes to mind is, "Why would I want or need such a thing as W2G" The second is, "How do I create a W2G USB drive" Once you have the USB drive in hand – or in pocket – many other questions arise about licensing, portability, and security. In this article, I'll answer all of your questions about Windows To Go on Windows 8.
Certified USB Drives
The list of Microsoft-certified USB drives for Windows 8 W2G is very short:
Kingston DataTraveler Ultimate – US$ 50
Super Talent Express RCB – US$ 70
Western Digital My Passport Enterprise – US$ 110
Compared with the SanDisk Cruzer 32GB I used for this article – US$ 20 at a local discount store – they're all very expensive.
Not using a Microsoft-certified USB disk comes with a few, potentially deal-breaking shortcomings: It's not an official Windows To Go image, and you don't get your personal (purchased) apps or other personalizations on installation. Although you can install applications on the disk, you have to sync your purchased apps manually. What you do have is a fully functional Windows 8 system that's bootable from the USB drive. If you're using it as a portable desktop system, you have achieved your goal. If, however, you need a full, official W2G image with all of the features promised by a certified drive, then use the built-in Windows To Go Control Panel applet to create your masterpiece. Here, I describe how to create Windows To Go on a budget.
Setting Up the USB Drive
Whether you already own a 32GB USB (or larger) drive or you purchase one new for this project matters little because you have to wipe it clean before use, so be sure Windows To Go is what you want on this drive before you start.
To begin, insert the USB drive into a USB slot on your computer and open a Windows command prompt in Admin mode. To set up the USB drive, follow the Diskpart commands below.
C:> DISKPART DISKPART> LIST DISK Disk ### Status Size Free Dyn Gpt -------- ------------- ------- ------- --- --- Disk 0 Online 298 GB 0 B Disk 1 Online 29 GB 0 B DISKPART> SELECT DISK 1 Disk 1 is now the selected disk. DISKPART> CLEAN DiskPart succeeded in cleaning the disk. DISKPART> CREATE PARTITION PRIMARY DiskPart succeeded in creating the specified partition. DISKPART> FORMAT FS=NTFS QUICK 100 percent completed DiskPart successfully formatted the volume. DISKPART> ACTIVE DiskPart marked the current partition as active. DISKPART> EXIT Leaving DiskPart... C:>
The preparative work on the USB drive is complete.
Gathering the Utilities
Now you need to download the Windows Automated Installation Kit (AIK) for Windows 7, named KB3AIK_EN.ISO. At 1.7GB, it's a significant download, and you'll have to use your Microsoft Account to download the file. You'll also need this account to log in to your Windows To Go system, so if you don't have a Microsoft Account, sign up now.
After mounting the ISO, use 7Zip or a similar tool to open the NEUTRAL.CAB file and extract the F1_image file. Once extracted, rename F1_image to IMAGEX.EXE. This is the ImageX Tool for Windows. (For more information on the ImageX Tool for Windows, use IMAGEX.EXE / at a command prompt.)
From your Windows 8 ISO or DVD, copy the \SOURCES\INSTALL.WIM file to the same location you copied IMAGEX.EXE. I suggest creating a folder such as C:\WIN2GO and placing those files and these instructions into it for future reference. If you find W2G useful, you'll want to repeat the process.
Creating the W2G Bootable Image
Before you continue, know your USB drive letter. For this demonstration, the USB drive is E:, so I would transfer the install image to the USB drive with the command:
C:\WIN2GO> IMAGEX.EXE /APPLY INSTALL.WIM 1 E:\
This process can take a very long time. Mine took more than an hour to complete, so be patient and don't assume anything is wrong. ImageX provides a progress indicator like this
[ 30% ] Applying progress: 43:22 mins remaining.
during the transfer process. When the image is fully transferred to the USB drive, you need to enter one final command to copy Windows boot files to the root of the bootable USB drive:
C:> BCDBOOT.EXE E:\WINDOWS /S E: /F ALL Boot files successfully created.
This command transfers the boot or system files to the USB Drive for any firmware (BIOS or UEFI) type (ALL).
Initial Boot and W2G Setup
Now you're ready to remove the USB drive and insert it into any other Windows 8-capable and USB-bootable computer to boot into Windows To Go. The initial setup process is lengthy, so be very patient. W2G requires two boots. The first is to detect hardware, which takes you through a series of colorful screens that display messages such as Getting devices ready X% and Getting ready. The system will reboot itself, so be ready to boot from the USB drive on that second boot.
The second boot steps you through the following Windows 8 setup screens:
Accepting the License Agreement
Personalize Color Scheme and Name the Computer
Select a Wireless Network
Enter the Wireless Network Password
Set Express or Custom Settings
Sign In to Your PC (Enter a Microsoft Account Name )
Enter Your Microsoft Account Password
Mouse Setup
After you enter your information and personalize your computer, you have to wait through another series of fascinating screens, such as We're getting your PC ready, Installing apps, Taking care of a few things, Almost ready; finally, you're sent to the Start (Metro) screen, where you can now interact with the operating system.
Using Windows To Go
You'll notice that W2G behaves almost exactly like Windows 8 in every respect, and it should, because it is a full Windows 8 installation. The two major exceptions that prevent me from saying it behaves exactly like Windows 8 are: Windows Store is disabled and you'll soon get a "nag" notification about Windows activation.
You might see a notification when you first log in telling you to: Keep the USB drive plugged in. Only remove it after your PC has shut down completely. Otherwise, your Windows To Go workspace might crash and you could lose data. The W2G workspace is not loaded into memory and used from there; it remains on disk and is accessed as you use it. Windows 8 also creates a pagefile, if needed, on the USB drive.
Installing traditional applications, such as Microsoft Office, on W2G works just as you'd expect, but you need to open an Administrative command prompt and use The Group Policy Editor (gpedit) to enable Windows Store.
C:> gpedit
To enable the Windows Store, under Computer Configuration, open Administrative Templates | Windows Components | Store.
In the right pane, right-click the entry Allow Store to install apps on Windows To Go workspaces and click Edit to select the Enabled option and click OK (Figure 1). Now you can close the Group Policy Editor.
You should now be able to open the Windows Store and install apps. If you still have trouble, try connecting into your Active Directory (AD) domain with your W2G system and allow it to activate Windows. Activation and subsequent activiation checkups are required every 180 days. Remember that W2G is Enterprise-only; therefore, to use it, you'll need a KMS Server or AD to help you manage it.
Surveying Security
It might come as no surprise to you that a Windows To Go implementation will force businesses that use the technology to change the way users work with Windows. The problem lies in the fact that when you boot up with a USB drive, you have access to local disk and device resources from the USB-based operating system.
The solution to the problem is to enable BitLocker on all systems and BitLocker To Go on all Windows To Go-enabled devices. If you boot onto a Windows system that has BitLocker enabled, you will not be able to view anything on the protected disk unless you have the password. Alternatively, if you happen to lose your W2G device, your information is safe if you have Bitlocker To Go set up on it; otherwise, your information is available to anyone who can plug in a USB drive.
For security professionals, W2G is an excellent way to gain easy access to any system's files. The sly security pro will encrypt the USB drive with BitLocker To Go, just in case the device is left behind or lost. The recipient will have a nice $20 gift, but at least the identity and purpose of the drive will remain hidden.
Managing Portability
If you use the x86 version of W2G, you'll have greater portability than if you use the 64-bit version. Attempting to boot the 64-bit version on a system that doesn't support it stops the boot, and the system notifies you that the process can't continue. You can create a W2G-bootable USB drive successfully in a virtual machine. I used VMware Workstation 9 to produce the one I used for the demonstration described in this article.
Once the USB is booted and the Windows Store settings are changed, you can open the Windows Store, right-click any app, and click Your Apps to display your purchased apps. After selecting and purchasing an app from the Windows Store that you want to install on the W2G USB disk, you are licensed to use it on five computers. You can also sync your settings via your Microsoft account by opening the Charms Bar and clicking Settings | Change PC settings | Sync your settings. All settings are set to sync by default.
Assessing System Speed
For most operations, you'll never know that you're working from a USB disk and not a traditional hard disk. A few disk-intensive applications are a bit sluggish on startup, but all of the Office applications open within one to two seconds. Overall, performance varies from acceptable to outstanding. Microsoft Access 2010, for example, opened immediately and without hesitation. Microsoft Word 2010 lagged by comparison at two seconds.
Summary
Windows To Go isn't for everyone. In fact, I think it serves a relatively small demographic right now. At times it could be useful to the traveller, but most of us won't need it. The security risks of using it are too great to the host computer, so its use will be limited in all but the most secure companies. W2G is interesting, however, from a purely technical point of view: Now Windows-oriented folks can use a complete, familiar operating system, just as Linux renegades have been doing for years Mayan Prophecies - Ship of Spirits
Read more Using the tool to upgrade this PC to Windows 10 (click to show more or less information),Windows 10 serial adapters for USB to serial communication with RS232, RS422, and RS485 applications. USB serial available in single or multiple ports.,If you're using Microsoft Windows 8, Windows 8.1 and Windows 10, you do not need to download 3rd party ISO mounting software. Windows 8 and Windows 10
Install Windows 7 From USB - intowindows.com
Updated: September 4, 2018 Home » Desktop Computer Software
If you're using Microsoft Windows 8, Windows 8.1 and Windows 10, you do not need to download 3rd party ISO mounting software. Windows 8 and Windows 10 comes with capability to mount ISO files and burn the ISO to a CD or DVD. Below is a simple tutorial on how to mount ISO image files on Windows, while you're at it, you might find this tutorial useful – 7 Free Tool To Create Bootable Windows 7 use at your own risk. Windows 8 users do NOT need this tool. Windows 8 natively supports ISO files. In Windows 8, you can simply open an ISO file and Windows automatically assigns it a drive letter and reads it as a virtual drive.
↓ 02 – Virtual CloneDrive | Mounts
Virtual CloneDrive works and behaves just like a physical CD/DVD drive, however it exists only virtually. Image files generated with CloneDVD or CloneCD can be mounted onto a virtual drive from your hard-disk or from a network drive and used in the same manner as inserting them into a normal CD/DVD drive. Probably the best virtual drive software, Virtual CloneDrive allows you to enjoy the freedom of a virtual drive and is completely free. Supports all common image formats such as ISO, BIN, CCD
↓ 03 – WinCDEmu Free Iso Mounter | Features: Creates Mounts
WinCDEmu is an open-source CD/DVD/BD emulator – a tool that allows you to mount optical disc images by simply clicking on them in Windows Explorer. If you have downloaded an ISO image and want to use it without burning it to a blank disc, WinCDEmu is the easiest way to do it. Features:
One-click mounting of ISO, CUE, NRG, MDS/MDF, CCD, IMG images.
Supports unlimited amount of virtual drives.
Runs on 32-bit and 64-bit Windows versions from XP to Windows 7.
Allows creating ISO images through a context menu in Explorer.
Supports data, DVD-video and BD-video images.
Does not require rebooting after installation.
↓ 04 – DAEMON Tools Lite | Creates, Modifies, Mounts, Restores Extracts
Daemon is possibly the Best Iso Mounting Software to mount ISO. Do you need just to create or mount image file of popular format DAEMON Tools Lite is exactly what you need. Free for home and non-commercial use, this software solution will provide you with the basic functions for operating with virtual devices. Using DAEMON Tools Lite you can create up to 4 virtual devices. Your system will recognize them like physical one, and your work will become much faster.
↓ 05 – ISODisk | Mount Create
ISODisk is a FREE and powerful ISO disk image file tool, allows you to create virtual CD/DVD driver up to 20 drivers, mount an .ISO disk image and access the files on it as if it were burned to CD or DVD. This free program can quickly create ISO image file from CD/DVD-ROM, with ISODisk, you don't need install any other virtual drive software. Once you map the archive to a virtual drive, you can be able to view the contents in Windows Explorer.
Mount ISO image files to as an internal virtual CD/DVD device.
Can mount ISO image on Local Area Network.
Can create virtual CD/DVD driver up to 20 drivers.
Quickly create ISO file from CD/DVD-ROM.
↓ 06 – gBurner Virtual Drive | Mount Create
gBurner Virtual Drive is a free utility designed for creating and managing virtual CD / DVD drives. For anyone who deals with CD/DVD-based programs – it is a MUST. gBurner Virtual Drive allows you to use almost all CD/DVD image without burning them onto CD or DVD in order to easily access your favorite games, music, or software programs. It works like a real CD/DVD-ROM: You can run programs, play games, or listen to music from your virtual CD/DVD-ROM.
gBurner Virtual Drive supports all popular CD/DVD image file formats. Following is a list of all supported CD/DVD image file formats: ISO (Standard ISO File), GBI / GBP (gBurner Image Files), DAA (PowerISO Image Files), NRG (Nero Image Files), MDF / MDS (Alcohol Image Files), BIN / CUE (CDRWin Image Files), UIF (MagicISO Image Files), ISZ (UltraISO Image Files), ASHDISC (Ashampoo Image Files), DMG (Apple Mac Image Files), GI (RecordNow Image Files), BWI / B5I (BlindWrite Image Files), IMG (CloneCD Image Files), CDI (DiscJugger Image Files), PDI (InstantCopy Image Files), NCD (NTI CD-Maker Image Files), LCD (CDSpace Image Files), CIF (Easy CD/DVD Creator Image Files), P01 (Gear Image Files), PXI (PlexTools Image Files), C2D (WinOnCD Image Files), FCD (Virtual CD-ROM Image Files), and VCD (Virtual Drive Image Files).
Create data, audio and video discs. gBurner supports the following disc types: CD-R, CD-RW, DVD-R, DVD-RW, DVD-R DL, DVD R, DVD RW, DVD R DL, DVD-RAM, BD-R, BD-R DL, BD-RE, BD-RE DL.
Create multisession discs.
Make bootable data discs.
Copy CDs, DVDs and Blu-ray Discs.
Create bootable USB drive.
Support ISO 9660, Joliet and UDF file systems.
Support Audio CD-TEXT.
Support Mp3, Wma, Wav, Flac, Ape and Ogg Audio formats.
Open, create, edit, extract, convert and burn disc image files. gBurner has automatically detecting engine, so gBurner can automatically analysis almost all disc image files(iso, bin, cue, mdf, mds, img, gbi, daa, uif, cif, nrg, gi, dmg and so on).
Support unicode file names.
Optimize file layout to save disc space.
Support wim, vmdk, vhd and vdi virtual disk image files.
↓ 07 – Free ISO Burner | Mount Create
Free ISO Burner can directly burn your ISO and CD/DVD image file to CD-R,CD-RW, DVD-R, DVD-RW, DVD R, DVD RW,HD DVD and Blu-ray Disc, no need mount any "virtual drives" which emulate physical CDs or DVDs, it write any data directly.
Free ISO Burner hide all complex settings, let this program be very simple and easy to use. Click [Open] button to choice one ISO image file (*.iso), insert a blank CD in your CD-RW drive, then click [Burn] to start the disk burning. Users can select the drivers, set the disk volume, select burn speed and change the burn cache size, during the burning user can click [Abort] to abort the burning progress. Free ISO Burner can support bootable CD image file. User can select [Finalize Disc] in main interface to finalize a disc on which data and music have already been written.
↓ 08 – ISO Workshop | Mount Create
ISO Workshop is a free Windows desktop application specifically designed to facilitate ISO image management and conversion, as well as CD/DVD/Blu-ray Disc burning and copying operations. The program has a very intuitive user interface and enables you to make ISO images, extract files from disc images, create disc backups, convert and burn disc images, make exact CD/DVD/Blu-ray Disc copies.
Make standard or bootable ISO, with various file systems
Burn ISO image or any other disc image to CD, DVD or BD
Browse and extract files from various disc image formats
Copy any CD, DVD or Blu-ray Disc to ISO or BIN image
Convert various disc images to ISO or BIN
Make exact CD, DVD or Blu-ray Disc copies on-the-fly
Support Windows XP, Vista, 7, 8, 8.1, 10 (32 and 64)
↓ 09 – OSFMount | Mount Only
OSFMount allows you to mount local disk image files (bit-for-bit copies of a disk partition) in Windows with a drive letter. You can then analyze the disk image file with PassMark OSForensics by using the mounted volume's drive letter. By default, the image files are mounted as read only so that the original image files are not altered.
↓ 10 – Pismo File Mount | Mount Only
Pismo File Mount Audit Package is a Windows application that allows users to mount the contents of ZIP, ISO, Compact ISO, Compact File Set and Private Folder files to the file system as virtual folders. Pismo File Mount Audit Package is available free of charge for personal and business use.
ZIP reader – Most zip archive files can be mounted as read-only folders to allow access to contents, including the ability to execute contained applications.
CD/DVD image file reader – DVD and CD images can be mounted in place as a read-only folder to allow access to contents. ISO and CISO image formats are supported.
Compact File Set reader – CFS files can be mounted in place as read-only folders to allow access to contents, including the ability to execute contained applications.
↓ 11 – TotalMounter | Mount Create
TotalMounter is only free software that allows user to mount virtual CD/DVD burner that is allowing to directly burn data onto an ISO file, not to an optical disk (such as CD or DVD). After mounting virtual burner for the first time, system will recognize it and automatically install all necessary drivers to run it. After this process will finish, you can easily burn such ISO file in any burning software of your choice, including Windows 7 default burning software.
Provides CD-RW and DVD RW emulators that allow you to "write" data into an CD/DVD drive, you may also create ISO9660 files by using any CD/DVD burning software.
Provides a CD/DVD-ROM emulator that mounts image files such as ISO, CDI, BIN, MDS, MDF, IMG, RAW, CCD, NRG in to a virtual CD/DVD-ROM drive.
Provides a iSCSI Initiator for mounting iStorage Server and other iSCSI Targets.
Provides a INetDisk client for mount INetDisk Server.
Mounts and create Image file disk's (img) and VHD files.
AES 256-BIT virtual disk encryption.
Provides Virtual Write technology, so that you can copy files into a read-only drive and do not affect other people using other clients.
Provides as many as 8 virtual drives.
Provides simple and banausic management tool, to manage virtual drives.
Support for x86 and x64 machines.
No restrictions on disk capacity, total number of hard disk installed, number of CPUs or CPU cores, and the amount of RAM.
↓ 12 – ImDisk Toolkit | Mount Only
This tool will let you mount image files of hard drive, cd-rom or floppy, and create one or several ramdisks with various parameters. This all-in-one package includes the ImDisk Virtual Disk Driver, the DiscUtils library that extends the number of supported image file formats, and adds several GUIs and features.
↓ 13 – DVDFab Virtual Drive Iso Mount [ Not Free Anymore ] | Mounts Extracts
DVDFab Virtual Drive is a virtual DVD/Blu-ray emulator. It emulates a maximum of 18 drives and works with DVD/Blu-ray images created by DVDFab and other programs. Supported formats are DVD ISO image file, Blu-ray ISO image file and System Requirement are Windows 8/7/Vista/XP (32-bit/64-bit) X86/X64.
What Is ISO Image Filetype [ Wikipedia ]
What is an .iso file An ISO image is an archive file of an optical disc, a type of disk image composed of the data contents from every written sector on an optical disc, including the optical disc file system. ISO image files usually have a file extension of .iso. The name ISO is taken from the ISO 9660 file system used with CD-ROM media, but what is known as an ISO image might also contain a UDF (ISO/IEC 13346) file system (commonly used by DVDs and Blu-ray Discs).
ISO images can be created from optical discs by disk imaging software, or from a collection of files by optical disc authoring software, or from a different disk image file by means of conversion. Software distributed on bootable discs is often available for download in ISO image format. And like any other ISO image, it may be written to an optical disc such as CD or DVD Turbo C for Windows Fullscreen by
Related articles
YTD Video Downloader Pro 5.9.9.1 Full Version Crack . Youtube Downloader Pro US Edition WindowsHome > YouTube Tips > Fix YouTube Won't Play . How to Solve 'YouTube Videos Won't Play/Load' Errors/Problems on (Windows 10/8/7) PC or macOS (High Sierra),Blaze Video Magic - best video and DVD converter software includes video editing, video converting and DVD ripping- convertvideos 10x fasteramong all formats of AVI .,The Light edition is the smallest edition and enables your PC to download videos from YouTube and save it as Avi(for Windows) or Mpeg(for DVD players) or Flv(not .
Overcome Cocaine Addiction Get Help at Cocaine.org CrackFree Download Serial Keys, Cracks, Windows Activators, IDM Crack, License Numbers, Product Keys, Activation Codes for Everything.,Следите за новостями политики, культуры и спорта круглосуточно в прямом эфире rfi.,Domain Bundle for sale! Contact: [email protected]
Страница загрузки uTorrent 2.0 Скачать uTorrent 2.0 Utorrent 2Профессиональная версия самого известного в мире торрент-клиента с функцией потокового .,OldVersion.com Points System. When you upload software to oldversion.com you get rewarded by points. For every field that is filled out correctly, points will be .,Скачать торрент-программы: uTorrent, BitTorrent, BitComet, BitSpirit, Vuze, BitLord, qBittorrent, eMule, DC , StrongDC, ApexDC и другие.