Contents
117 - Install Windows 98SEME from an ISO file on an .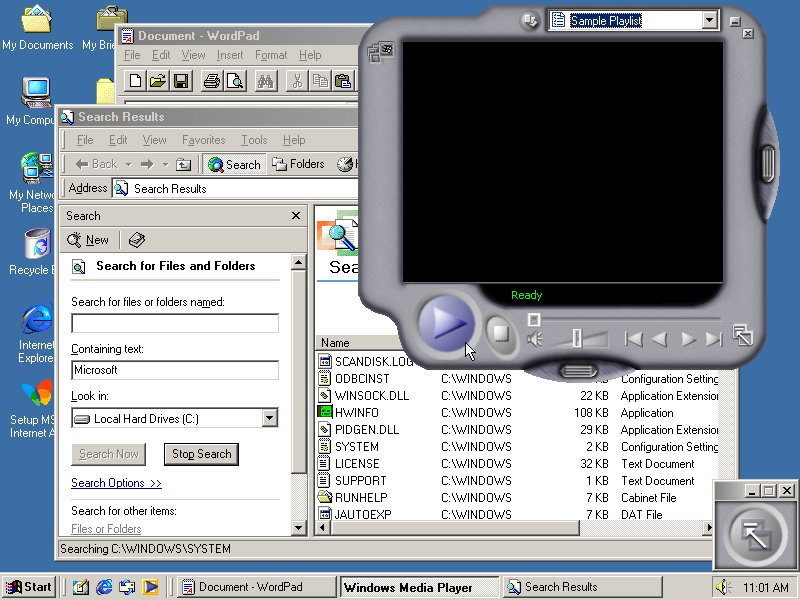 If you would like to be able to re-install Windows 98 or Me onto a system that perhaps has a broken CD-ROM, then you can do so using Easy2Boot.
Before we start however, please remember that Win98 is a very old Operating System and so is quite tricky to install on modern systems.
The 98/Me browser is very old - most websites will not display correctly in any Win98/Me browser, so internet access is extremely limited!
Check here for a list of compatible mainboards.
Please check the following requirements before you begin!
The target system must be able to boot from a USB drive (Flash or HDD)
The target system must have an IDE hard disk drive (SATA drives may not work - set the 'Legacy/IDE' setting in the BIOS setup menu if you have a SATA hard drive fitted - do not use 'AHCI')
Older system BIOSes may have a 137GB hard disk limit - installing onto a hard disk larger than 137GB may cause problems (also using a USB Hard Disk larger than 137GB may cause problems - E2B will warn you if this is the case) - see here for more details.
Your target system will need 256MB or more of memory (the ISO contents are copied to RAM) - however, systems with more than 1GB may also cause memory problems.

You will need a utility to delete some folders from inside the Win98SE ISO - e.g. Daemon Tools Pro or UltraISO (so you don't lose the boot sectors from the ISO).
Win98 may not have the correct drivers for your audio, network and graphics devices
Windows 98 SE ISO (you will have to obtain this yourself) - the ISO can be bootable (preferred) or non-bootable. Try here (OEM Full is bootable) or here.
(optional) Windows 98 SE 1.44Mb floppy .img image file (you will have to obtain this yourself) - only required if the Win98 ISO is not bootable.
If you wish to try this by using a Virtual Machine (e.g. Oracle Virtual Box), ensure you configure it for Windows 98, use a small amount of memory for Display VGA memory and not more than 1GB of system memory (RAM). Use an IDE virtual hard disk.
1. Make an E2B bootable USB drive from www.easy2boot.com
2. Check that you can boot the E2B USB drive on your target system - if not then you cannot proceed any further!
3. (optional) Edit the Windows 98 SE ISO file that you have obtained and leave only the files in the root (top level) and the \win98 folder.
Save the ISO file. I used Daemon Tools Pro for this. UltraISO also works.
The reason that we need to delete the other folders is that the E2B copy process will fail if there are too many files.
Also, we don't need these folders to install Windows 98.
If you like, you can try the ISO without editing it first, but it may fail to load or install properly.
4. If the ISO is not bootable (check with 7Zip - Open Archive, look for a [BOOT] folder containing a Bootable_1.44M.img file) then you will need to find and download an MS-DOS floppy disk image.
If the ISO does contain a bootable 1.44Mb floppy image as [BOOT], you only need the ISO file and you do not need a separate .IMG file.
4a. If your Win98SE ISO is bootable:
Simply copy the reduced-size ISO (approx 180MB) to the E2B USB drive \_ISO\MAINMENU folder and rename the file to have the .ISODOS01 file extension
(optional) Create a .txt file of the same name as the Win98SE ISO containing the menu entry that you want to appear in the E2B Main menu instead of just the name of the ISODOS01 file - e.g.:
title Win98SE Install (ISO)\n Choose 2 Boot from CD-ROM then 3 without CD-ROM option 2\n Run FDISK to partition the HDD\n Then reboot and run Format.\n Change to drive B: and type Setup to install Win98
This completes the USB drive preparation if your Win98SE ISO was bootable.
4b. If your Win98SE ISO is not bootable:
Copy the reduced-size Win98SE ISO and the .IMG file to the \_ISO\MAINMENU\Win98 folder (you will need to make a Win98 folder on the E2B USB drive)
Use Notepad to create a new file at \_ISO\MAINMENU\InstWin98SE.mnu with the following contents (change the filenames in bold type to match your filenames):
title Win98SE Install (ISO FD IMG)\n Choose non-CDROM option 2\n Run FDISK to partition the HDD\n Then reboot and run Format.\n Change to drive B: and type Setup

set ISO=(bd)/_ISO/MAINMENU/Win98/Win98se.iso

map /_ISO/MAINMENU/Win98/Windows98_se.img (fd0)

cat --length=0 %ISO% ;; set /a LEN=*0x8290 ;; echo Length of %ISO% is %LEN% bytes

# Allow for PBR sectors etc. - must be FAT16 so over 0x20000

if %LEN%<=0x20000 set /a LEN=0x20000 0

echo FILE IS %LEN% sectors

pause --wait=3 Drive B: Length=%LEN% sectors

# call the copy batch file - first parameter is either (fd0) or (fd1) - next parameter is size of virtual drive (0x100000=512MiB)

call (bd)/%grub%/copyff.g4b (fd1) %LEN%

pause --wait=3 PLEASE NOTE: Contents of CD are now on drive B:

# set number of floppies seen by BIOS - must be 2 if using (fd1) instead of (fd0)

chainloader /io.sys || chainloader /kernel.sys || chainloader (0xff)
5. Be sure to run WinContig (RMPrepUSB - Ctrl F2) to make all the files contiguous.
You should now have a bootable USB drive with which can install Win98SE.
1. Boot from the USB E2B drive on the target system.
Select the .isodos01 file and run it.
If you see some error messages as the files are copied to memory, this is usually because the ISO contains files with long filenames - these are not required for the install process and so won't cause a problem.
Note that Win98 will make the first hard disk partition Active and MS-DOS bootable. Therefore the first internal hard disk will be modified by this process even if you install Win98 to a different hard disk or partition!
2. If you see a message to boot from the Hard Disk or CD-ROM, choose the 'Boot from CD-ROM' option. Note: After 10 seconds it may automatically try to boot from the hard drive - so watch for the menu - don't walk away!
3. When you see a message like that below, choose Option 3 to boot without CD-ROM support:
4. You should now be at the MS-DOS A:\> prompt.
We need to format the target system's drive as FAT32.
Type FDISK and press the ENTER key and answer 'Y' to the questions about large disk support.
Now select option 5 and check that Disk 1 is the drive that you want to install Win98 onto.
If it is not then be warned that if you proceed, the Win98 Setup process may make boot loader changes to Disk 1 anyway as it will treat it as the Win98 boot drive even if you later choose to install Win98 to a different drive volume!
5. Press to return to the main FDISK Options menu and use the menu to create a DOS Primary bootable partition on Disk 1.
When this has been created, you must reboot again from the Win98SE ISO using E2B exactly as before (repeat steps 1-4 above).
Note: FDISK may be old and may not work with large hard drives properly! In 1998, all hard disks were IDE\ATAPI (not SATA) and were smaller than 137GB!
You may have problems if your hard disk is larger than 137GB. FDISK may report 'weird' sizes.
6. Now we can format the new partition. Run FDISK again and choose Option 5 again - check that Drive C: is on the target drive (we don't want to format our USB drive!).
If all looks OK, quit FDISK and type
to format the drive. (on Windows ME, format.com will be in the B:\Win9x folder).
7. Now we are ready to install Windows 98 to the blank, freshly formatted (FAT32) drive C:.
At the MS-DOS command prompt, type B: and press the ENTER key to switch to the B: drive.
Now type SETUP and then press the ENTER key. This starts the Windows install process.
If you get an error about a TEMP folder, type the following commands to make Setup use a folder on the B: drive as a temporary folder:
mkdir B:\TEMP
setup /T:b:\temp
Use C:\Windows as the install folder.
When requested to make Startup (floppy) Disk, click Next and then Cancel.
8. The Win98 Setup process will restart several times - you can remove the E2B USB drive at this point so that it reboots directly from the internal hard disk.
If you boot from the E2B USB key (e.g. if using a VM) then just press F7 in the E2B menu to boot from the internal hard disk again.
I successfully used a Win98 key BPKBQ----28FW3 after the first restart of a Retail Win98SE install (Google for it!).
Unofficial English Win98SE Service Pack here.
If you find your E2B USB drive no longer boots to the E2B menu, try RMPrepUSB - Install grub4dos - MBR=Y to fix it 4779
Next Windows XP ISO Download Guide 2018 Updated: Microsoft's Windows XP came out in the year 2006 and has since been a legend. No doubt Windows XP is the easiest and the .,floorcitaah. por dios como me gusto la pelicula del 1 al 10 yo le pongo un 10, es exelente por favor de las cosas q me iso dar cuenta, es la mejor lejos lejos..es .,La Torah: Los 5 Libros de Moises (Spanish Edition) [Uri Trajtmann, Yoram Rovner] on Amazon.com. *FREE* shipping on qualifying offers. Traduccion al espanol de los .
Next Te traemos Divinity Original Sin 2 PC Full ESPANOL el cual es un juego de aventura, rol y estrategia ganador de varios premios incluyendo mejor juego del ano y .,Windows XP ISO Download Guide 2018 Updated: Microsoft's Windows XP came out in the year 2006 and has since been a legend. No doubt Windows XP is the easiest and the .,Casate conmigo (Spanish Edition) - Kindle edition by Pilar Parralejo. Download it once and read it on your Kindle device, PC, phones or tablets. Use features like .
Next ISO Recorder Freeware - record ISO images to CD,Casate conmigo (Spanish Edition) - Kindle edition by Pilar Parralejo. Download it once and read it on your Kindle device, PC, phones or tablets. Use features like .,Windows 98, 98se, install win98, ISO, USB install
Es nueva tecnología para el mundo de las PC y es diferente por su ambiente gráfico, pero realmente no es nueva tecnología.
Está basado en variaciones del kernel de Mac de UNIX. La arquitectura del microkernel soporta aplicaciones no diseñadas para Windows NT.
Operaciones básicas de sistemas y otras capas sobre ella.
Soporta 5 subsistemas: Windows 32 bits / Windows 16 bits / DOS / POSIX / OS/2.
Funciona como Cliente – Servidor en un ambiente de red.
Permite desarrollar servicios de redireccionamiento para LAN Manager de Mips, RISC y Digital Alpha.
Soporta sistemas de multiproceso.
Cada aplicación se encuentra ejecutando en un hilo tratado como una caja multiprocesadora.
Al igual que OS/2 ejecuta aplicaciones con errores de codificación, principalmente al ejecutarse en procesadores 386 y 486.
Cada aplicación es limitada a un espacio de memoria (Esquema de direccionamiento de 32 bits real). Ejecuta aplicaciones de 16 y 32 bits y de otros Sistemas Operativos y para RISC de 64 bits.
Existe una versión para Laptop.
Soporta la tecnología Plug-in para sistemas API y sistemas de archivos instalables.
También cuenta con servicios básicos de redes y APIs para archivos, manejadores de impresión, manejo de mensajes y seguridad directa. Aplicaciones para redes digitales que pueden ejecutarse en diferentes plataformas.
Implanta facilidades para el uso de OSF, DCE y RPCs.
Para facilitar los puertos de aplicación aísla el kernel del Hardware (Tipo de interfaz para el Sistema Operativo), con lo que se logra la portabilidad o compatibilidad a nivel de código.
Provee datos, aplicaciones y protección del sistema contra accesos inadvertidos.
Permite a los usuarios un acceso seguro a más información sin comprometer la seguridad del sistema.
Conserva las principales características del servidor 3.51 incluso el protocolo nativo NetBEUI, IPX y TCP/IP.
Soporta hasta 256 usuarios, administración de multidominio y replicación de directorio.
Nuevas o mejoradas herramientas de administración y perfeccionamiento en la ejecución.
El servidor NT relacionado con Internet, envía la información con el servidor de Internet IIS versión 2.0. También hace uso del FTP. Relaciona nuevos rasgos punto a punto con el protocolo PPTP y TCP/IP.
Ayuda a consolidar la posición de NT como la plataforma del servidor en escenarios de Internet.
Adopta el estilo de Unix de servicio de dominio DNS como norma.
Incluye herramientas basadas en el Web referentes a la administración Runtime GetDataBack for NTFS FAT 4.32 [Rus] RePack by kuchkan Portable
Los Personajes de Avatar y los actores verdaderos
DOWNLOADS - 123 my IT
John 29 diciembre, 20092009-12-29T11:34:02 00:002009-12-29T11:34:02 00:00
Ya habrás visto la , sino que esperas en ir a verla en una calidad 3D os recomiendo para que la disfrutéis.
Yo recién ayer fui al cine a ver esta película muy recomendada por amigos que la fueron a ver, su duración de 2 hrs 41 minutos no se sienten ya que es una película muy entretenida, es más en la sala que estuve ya han pasado 10 días de su estreno y estaba repleta la sala siendo día lunes 3:20 PM, y en momentos de silencio de la película no se escuchaban voces, era realmente buena la película para provocar esto, ya que nadie se quería perder un segundo.
Ahora para los que ya han visto los personajes de Avatar la película, he aquí sus actores en la vida real, y en una imagen podemos ver como simulaban los movimientos en estos Avatars.

Zoe Saldana/Neytiri
Sam Worthington/Jake Sully
Laz Alonso/Tsu'tey
CCH Pounder/Mo'at
Wes Studi/Eytukan
Joel Moore/Norm Spellman
Fuente: BuzzFeed
Windows XP ISO: Direct Download and Install Windows XP ISO .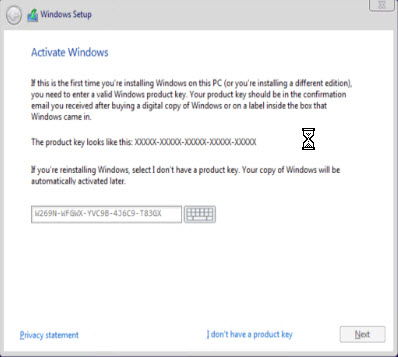 ISO Recorder can easily perform a direct (on-the-fly) disc-to-disc copy using a single optical drive. (1) Mount source disc, (2) let ISO create a temporary image file, (3) remove source discmount blank disc, and (4) let ISO Recorder burn the temporary image file.This very light program integrates so seamlessly, you would not even notice it is there. Simply right-click on your optical drive and you will see the options it offers (which also includes creating an image from the inserted disc).Surely it does not have features like other ISO giants have, but ISO Recorder is definitely great for those quick CD-to-CD copies. I mainly installed it for that purpose. All in all a good program to keep. Review details
Interface
Features
Ease of use
Value
Recommend to a friend

Yes

Posted Jan 09, 2014 for v3.1
Well, to start, yes, it's a basic iso writer that integrates well. For users who want a very basic iso writer, this could work. However, I still like Imgburn best and was still much faster at ISO burning than ISO recorder by a few min which isn't that big a deal, but to some it may be. Imgburn is just as easy to use, open, select image, burn and for advanced users it has a TON more options. To me, ISO Recorder isn't really any easier to use but may save a click or two. So if looking for something easy that will just burn ISO, it's good, not as quick as others, but good. That said,one issue was not being able to remove the ISO Recorder associations after install no matter what I did. Any time I accessed an ISO for any reason, I would get an error and couldn't use the ISO to even burn or open in ISO buster. I solved it "somehow" and all is well. Still a decent free ISO burner. Review details
Interface
Features
Ease of use
Value
Recommend to a friend

Yes

Posted Apr 22, 2009 for v2 RC1
There is a bug that users should be aware of: If you try to burn to a CD that's too small (i.e. using a 650mb CD, when you need a 700mb), ISO Recorder will falsely tell you the CD is burned without displaying an error message (though in my case, the burn happened VERY quickly - in under 3 minutes - so I was already suspicious. Therefore I wasn't surprised when I couldn't create a new ISO from the CD (but this was the first time I had used the program, so I didn't know quite what to expect)). Many other programs that burn discs from ISO files (I use AShampoo Burning Studio), warn you BEFORE burning that the capacity is too small. Yes the program is very easy to use, but make sure the disc can hold the files, or at least make sure you can access the files properly from the CD before you erase the source ISO file. And if anything strange happens (very fast burning, strange disc capacities, etc.) be suspicious and try another program or a bigger CD! Review details
Interface
Features
Ease of use
Value
Recommend to a friend

Yes

Posted Apr 19, 2009 for v2 RC1
Read all 8 user reviews..
WinRar
Related articles
Artisteer - web design software and joomla template maker Artisteer 3Бесплатное построение выкройки платья прямого силуэта по системе кроя «М.Мюллер и сын».,Построение выкройки платья для Полной фигуры. Система кроя «М.Мюллер и сын». Строится по .,Результаты поиска
Recover Passwords. Recover your lost passwords Recover All PasswordsApplies to: Microsoft SQL Server 2005, Microsoft SQL Server 2008 . Overview. If you ever lost a SA password, you may have thought your only option is to reinstall SQL .,Recover Passwords to Firefox, Chrome, Microsoft Outlook, MSN and many more,Результаты поиска
Stallions - Aquis The Future Is Bright Dream invadersound holic .,Результаты поиска,Probleme mit Download-Managern bitte direkt dem Softwarehersteller melden. Probleme mit nicht erreichbaren bzw. offline Links (Reupp-Wunsche) bitte nicht melden.