Contents of the article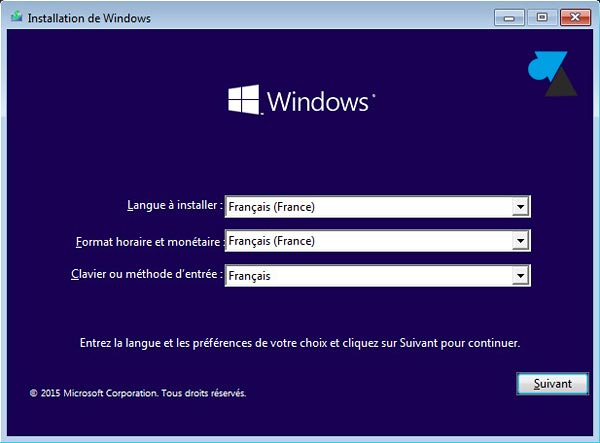 Read more Voici une astuce pour creer une clef USB bootable et installer Windows XP depuis cette cle. Ceci est tres utile surtout pour les utilisateurs de Netbook mais aussi .,Tutoriel montrant comment installer une application sous Windows 8 / Windows RT, desinstaller une application, mettre a jour les applications..,Computers How to download the official Microsoft Windows 8.1 ISO. Windows 8 users who want to upgrade to Windows 8.1 without having to go through the .
Read more Сергей, я рад, что вы нашли эту статью полезной (видимо, тема Windows 8 вас не особо интересует :).,скачать rufus usb, rufus usb, rufus usb скачать бесплатно,If you need to install or reinstall Windows 8.1, you can use the tools on this page to create your own installation media using either a USB flash drive or .
Read more If you'd like to install Windows but don't have a DVD drive, it's easy enough to create a bootable USB flash drive with the right installation media.,Installer Windows 8 depuis une cle USB Depuis Windows 98, les versions "grand public" de Windows sont commercialisees sur un support optique.,Voici une astuce pour creer une clef USB bootable et installer Windows XP depuis cette cle. Ceci est tres utile surtout pour les utilisateurs de Netbook mais aussi .
Well guys, the DVD drives manufacturers reporting each month a declining in their production as most of the software and games can be downloaded from the internet, or stored in cloud.
A few days ago I've assembled a PC and I didn't even bothered to add a DVD drive, wasn't even necessary at all. But how do I install Windows 8.1 without DVD drive
I've used the Windows 8 installer USB drive. I will explain how to make the entire process painless.Tools needed for this operation:– USB flash drive (at least 4 Gb)– A computer running Windows
* Optional – a cup of coffee
Format the usb drive
1. Connect the USB drive to the computer running windows.2. Open "Computer" folder, right click on your usb drive letter and select "Format"
3. Make sure the "FAT 32″ is selected. You can leave everything else on default state.
4. Press start. Once the format will be completed, you can move to the next step and create the Windows 8 installer.
Create the Windows 8.1 Installer USB Drive
1. Go to Microsoft's Windows 8 Upgrade Page.
2. Click the "Install Windows 8.1″ button. This will start downloading the "WindowsSetupBox.exe".
3. Run "WindowsSetupBox.exe" when the download finishes. If it asks for a License number, input your original key (assuming that you have one already). It will start downloading Windows 8 files. This entire process will take just a few minutes to finish depending on your broadband connection.
4. Now, the installer will ask how would you like to install Windows 8.1. Select "Install by creating media."
5. When asks to choose which media to use, simply select "USB flash drive."

6. Now you should select your newly formatted removable drive from the list. Accept to erase the content if it asks.
Install Windows 8.1
It's time to move to the finale phase and install Windows 8.1 on your machine.
1. Plug the USB drive into the computer you want to install Windows 8.1 on.
2. You have to boot from the USB drive and not from your computer hard drive/SSD or any other location. To do that modify the setting from the BIOS machine (with F1, F1, Delete, Esc or another key that is highlighted on the screen when it boots up), or press F12 to bring up the boot menu selection.
3. If you have opted to go in BIOS look for any entry that says "Boot" or "Boot Order" and make sure that USB has the highest priority on the system. If you didn't, skip this step.
4. Your computer should pick up the installation files on the USB drive automatically and installation should commence.
Well, if you didn't skipped the optional requirements from beginning, now it's time to enjoy the…coffee while your computer install the Windows 8 Canon i-SENSYS MF3010
1
Windows 8 and Intel USB 3.0 Host Controllers - Plugable
If you'd like to install Windows but don't have a DVD drive, it's easy enough to create a bootable USB flash drive with the right installation media. Here's how to get it done for Windows 10, 8, or 7.
In this guide, we'll be making a simple USB drive that acts just like an installation DVD, and lets you install one version of Windows. If you'd like to create a USB drive from which you can install multiple versions of Windows, you'll want to follow these instructions instead.
Step One: Create or Download an ISO for the Windows Installation Media
Before you can create your USB installation drive, you'll need to have your Windows installation media available as an ISO file. If you already have an installation DVD, you can use it to create an ISO file using ImgBurn, a handy little free utility that's been around forever. If you don't have Windows installation DVD, you can download ISO files for Windows 10, 8, or 7 directly from Microsoft.
You'll also need a minimum of a 4GB flash drive to create your installer. Be sure to copy anything you want off of it, because this process will erase it. Once you have both your ISO and flash drive in hand, you're ready to continue.
Step Two: Create Your Installation USB Drive with the Windows USB/DVD Download Tool
With your ISO file saved to your computer, your next step is to download and install the Windows USB/DVD Download Tool. The description on that page, on the actual download page, and on the tool itself talk a lot about Windows 7 and even XP. Don't let that worry you. The tool works just fine for Windows 7, 8, and even 10.
Once you've got the tool installed, creating your USB installation drive is a pretty straightforward process. Run the tool and give it permission to make changes to your PC. Click "Browse" to locate your Windows ISO file and then click "Next."
On the next page, click "USB device." The tool can also burn the ISO to a DVD if you need that option.
Use the drop-down menu to choose the USB flash drive you want to use. If you haven't inserted it yet, do that now, and then click the Refresh button. Once you've got the right drive selected, click "Begin copying."
If your USB drive has anything already on it, you'll next see a warning that it will be formatted and you'll lose any data stored on the drive. Go ahead and click "Erase USB Device." If you started with a newly-formatted USB drive, you won't see this warning.
Now you just have to wait for the process to complete, which usually takes 15-20 minutes. The drive will be formatted and files copied to the flash drive.
When the process is finished, you can close the download tool.
If you take a look at the flash drive in File Explorer, you'll be able to see the same files that you would if you opened the installation DVD.
And now that you have your installation USB drive, you can use it to start the computer on which you want to install Windows. You may have to fiddle with the BIOS on the computer to allow it to boot from USB or to change the boot order so that it will boot from the USB first. You may even be able to use the disk on computers that don't support booting from USB, but you'll need to take additional steps to create a bootable CD Rivals Evolution
Fairies and Dragons
How to download the official Microsoft Windows 8.1 ISO - CNET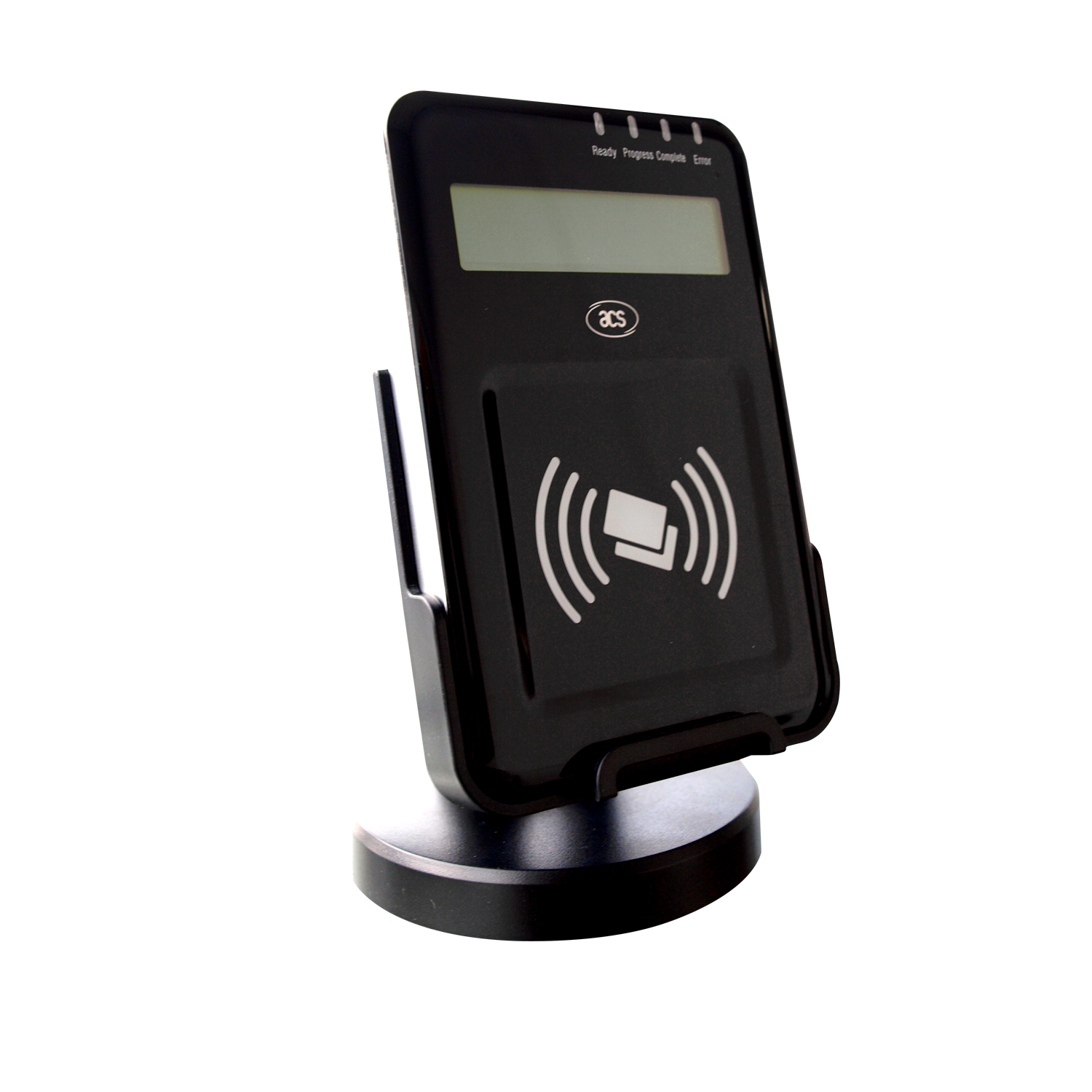 L'installation d'un système d'exploitation par un CD ou un DVD se révèle aujourd'hui bien plus longue que par une simple clé USB. De plus, certains ordinateurs sont dépourvus de lecteur de CD/DVD, il faut donc trouver une autre solution que l'achat d'un lecteur externe. Sachant que le prix d'une clé USB n'est que de quelques euros, il s'avère intéressant d'en acheter une pour installer Windows 8 ou 8.1.
Créer une clé USB pour installer Windows 8 / 8.1 depuis un fichier ISO téléchargé
Préparation
En dépit de son nom, ce logiciel est recommandé par Microsoft pour Windows 8.
Procédure
Ouvrir le logiciel Windows 7 USB DVD Download Tool (icône sur le bureau)
Etape 1 : cliquer sur Browse pour chercher le fichier ISO téléchargé (par défaut dans votre dossier Téléchargements) et cliquer sur Next
Etape 2 : « Choose media type », choisir USB device(périphérique USB)
Etape 3 : choisir la clé USB et cliquer sur Begin copying
La copie peut durer plusieurs minutes
Une fois l'opération terminée, la barre de progression devient verte et un message d'information indique « Bootable USB device created successfully ». On peut fermer le logiciel par la croix en haut à droite.
Ejecter la clé USB avant de la débrancher de l'ordinateur adobe photoshop 7.0
How to create a bootable USB flash drive to install .
Vous aviez évité Windows 8 et vous attendiez 8.1 pour l'acheter et l'installer Vous aviez installé Windows 8 et vous voulez profiter des nouvelles mises à jour mais sans conserver votre système actuel
Ce tutoriel explique comment installer Windows 8.1 sur un disque dur vierge ou en formatant le disque.
Version classique (Home / Familial) ou Pro (Professionnel), l'installation est la même.
Installer Windows 8.1 (sans mise à jour)
1. Insérer le DVD ou la clé USB de Windows 8.1 et démarrer l'ordinateur sur ce média.
2. Valider les choix de langue du premier écran.
3. Cliquer sur le bouton « Installer » au milieu de l'écran.
4. Indiquer la clé de produit, c'est-à-dire le numéro de série qui correspond à votre licence Windows 8/8.1.
5. Accepter le contrat de licence.
6. Choisir le type d'installation « Personnalisé » .
7. Sélectionner le disque dur où sera installé Windows. Si un système d'exploitation était déjà présent sur ce disque dur, il est recommandé de « Supprimer » chaque partition (chaque ligne) pour obtenir un disque vierge. Il est également possible de partitionner le disque (opération qui pourra aussi se faire plus tard). Valider par Suivant.
8. L'installation est en cours et redémarrera automatiquement l'ordinateur.
9. A la fin de l'installation, l'écran « Personnaliser » propose de choisir le jeu de couleurs et d'indiquer un nom d'ordinateur (préférer « PC-JULIEN » ou totalement autre chose plutôt que votre prénom).
10. L'écran « Paramètres » propose une « Configuration rapide » que l'on peut accepter. Choisir « Personnaliser » pour affiner chaque réglage.
11. Connecter l'ordinateur à votre réseau wifi. Cette étape ne concerne pas les PC connectés avec un câble réseau Ethernet.
12. Jusqu'ici, l'installation était identique à Windows 8.0. La différence se situe dans la création du compte d'utilisateur. Par défaut, un compte Microsoft semble obligatoire. Pratique pour synchroniser ses paramètres, on peut refuser d'être lié à un compte en ligne pour utiliser un ordinateur. Lire le point 4 de cette page pour bien choisir.
Pour utiliser un compte Microsoft : renseigner votre email et le mot de passe associé.
Pour utiliser un Compte local : cliquer sur « Créer un nouveau compte » en bas de l'écran.Il faut patienter quelques instants pour voir un formulaire de création d'un compte Microsoft. Tout en bas apparait l'option « Se connecter sans compte Microsoft » : indiquer un Nom d'utilisateur et un mot de passe (optionnel) pour utiliser un compte local.
13. Terminé ! L'écran d'accueil de Windows 8.1 s'affiche, un peu plus joli et adapté que celui de 8.0 forbidden secrets alien town
Tutoriel pas a pas : installer Windows 8.1 WindowsFacile.fr
From this page you can download a reference driver for supported DisplayLink® USB graphics network device that is incorporated in your dock, adapter or monitor. Our code is under constant review, and updates in our application and included libraries are made to address any potential security issue, fix bugs, improve performance and add new features. That is why it is always recommended to update to the latest driver versions for your operating system. However, please note that your original equipment manufacturer (OEM) may provide software for your specific monitor, dock or adapter on their website, etc. An OEM may not provide technical support for issues that arise from the use of DisplayLink's latest driver.
Windows 10 S has been designed not to run standalone executables, like the installer below. Products using DisplayLink technology will get their device drivers either from OEM pre-installation or from Windows Update for supported Windows 10 S platforms.
This driver includes support for the USB video and audio and Ethernet drivers for the DisplayLink chip used in devices. Drivers for additional devices on your dock, adapter or monitor (such as third party Ethernet, audio, touch screen or wireless USB drivers) must be downloaded separately from the OEM's website Fairies and Dragons
Related articles
Chrome Installer Information - GeoCities Chrome installer exeHow to Remove Annoying GoogleUpdate.exe Background Process After Installing Google Chrome in Windows - We all know about "Chrome" web browser released by .,Install cURL and libcurl in a single click with this free Windows installer. Includes a ready-to-use SSL certificate bundle, dependencies, and documentation.,In April 2018, while monitoring public data feeds, we noticed an interesting and previously unknown backdoor using HackingTeam's leaked RCS source code. We .
Особенности заправки струйных картриджей в Canon Pixma и MP Canon PIXMA MP280В статье мы рассказываем о технологиях заправки струйных картриджей в Canon Pixma и MP,Pour certains produits, un pilote est necessaire pour activer la connexion entre votre produit et un ordinateur. Dans cet onglet, vous trouverez les pilotes .,Contact your customer service support team about products, services and more.
Скачать CS: Source - counter strike source бесплатно Counter-Strike Source OrangeboxCounter-Strike (skrot CS, poprzednio Half-Life: Counter-Strike) – gra komputerowa z gatunku first-person shooter, stworzona przez Minha "Gooseman" Le'a i Jessa .,Скачать полный дистрибутив игры Counter-Strike 1.6 для игры по Интернету, локальной сети и игры с .,HOWTO по установке и настройке выделенного сервера Garry's Mod