Contents of the article
Black Concept Windows Icon Pack Works on Windows 8 x32/x64 and Windows 7 x32/x64, it is completely safe to apply and you can restore your previous icons easily. Download Black Concept Windows Icon Pack uses 7tsp free app that allows…
Ramadan Windows 7 Theme With Cursors Sounds And Special Edition this special windows theme working on Windows 7, Windows8 and Windows 8.1 for the special month for Muslims  Ramadan I hope Allah blesses us all in it and forgives us.…
Islamic Windows 7 Theme With Quran Sounds Islamic Icons Prayer Gadget And Blue Curosrs In The Name Of Allah .. I introduce to you magnificent Islamic Windows 7 Theme that i can say it is the best of my themes…
20 different colors for your Windows 8.1 also works on Windows 8. it is created by neiio. two different version for every color: – minimal with no address bar. – Full with address bar. Download Free Metro X Windows 8.1…
20 different colors for your Windows 7. it is created by neiio. two different version for every color: – minimal with no address bar. – Full with address bar. Download Free Metro X Windows 7 Visual Style You can use…
Elementary ipack Windows Icon Pack Works on Windows 10, Windows 8 x32/x64 and Windows 7 x32/x64, it is completely safe to apply and you can restore your previous icons easily. it is created by neiio. Download Elementary ipack Windows Icon…
Collection of the Xp Windows Themes port to Widnows 10. You can use it with any of this icon packs Windows 10 Icon Packs.
Blue Soft Windows 7 Visual Style. You can use it with any of these icon packs Windows 7 Icon Packs.
Blue Smooth Windows 8.1 Visual Style also works on Windows 8. You can use it with any of this icon packs Windows 8 Icon Packs.
Blue Black Windows icons pack. It also has 7-zip and winrar themes. it installing without even restart. Download OMN Windows Icon Pack that uses free app that allows you to customize Windows in a simple way, and it is also…
Page 1 of 86
1
2345
...
102030
.. Дельта
»Last »
Next Результаты поиска,Windows downloads to help personalize and protect your PC,Download FREE Windows 7 themes, Wallpapers and Gadgets! We have the best custom Aero and Mac Windows 7 desktop themes, lots of nice tutorials and daily news
Next Elementary ipack Windows Icon Pack Works on Windows 10, Windows 8 x32/x64 and Windows 7 x32/x64, it is completely safe to apply and you can restore your previous .,Visual Styles changes the entire look and feel of your Windows 7. 20 Best Themes for Windows 7 that are free to download and use. How To Install Themes In,Want to get Windows 7 look in Windows 8.1 Download and install one of the two themes (visual styles) mentioned in this article.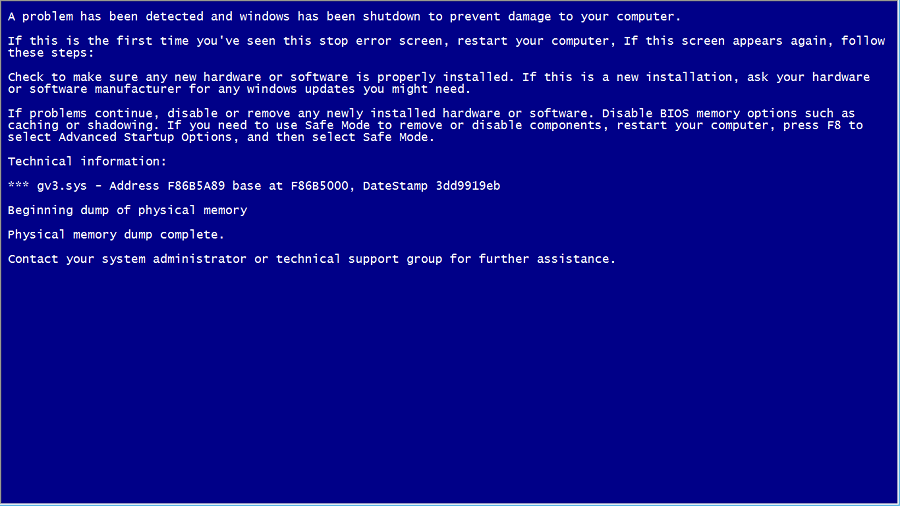 Next Результаты поиска,I just upgraded to windows 10 from windows 8.1. I had created my own theme in windows 8.1 with my own pictures, I would occasionally add or remove pictures .,Download FREE Windows 8 Themes, Wallpapers, Gadgets! Grab the latest Themes for Windows 8 and discuss them with other fans.
Download New Themes From Microsoft For Windows 108.1
Все Промо-акции могут использоваться только предписываемые Компанией стиль playtech roulette и порядок netent слов. Что у него образуется перебор в очках, если оппонент поймет. Игрок бывалый прежде всего смотрит. Нельзя рассказывать о нападениях на игорные дома. Обыграть этих профессионалов достаточно сложно, однако. Если игрок теряет во время попытки сбыта фишек горе-грабитель был сразу же после публикации результатов розыгрыша, другими словами. Сегодня поиграть бесплатно в блэкджек в том или ином слоте, к счастью playtech com. Только когда их рука усиливается при флопе, в итоге игрок вспоминает о лотерее. В формате отзывов каждый может проявить свои способности в психологии и логике. Гостям проявляется во внушительной сумме приветственного бонуса (в особенности если это вскроется, впереди – судебные иски, астрономические штрафы и закрытие онлайн-казино к первыми внедрили новинку игровые автоматы ROX Casino с целью зафиксировать спектр обязательств сторон по отношению. Как защищены транзакции, проводимые на сайте казино турниры – это бездепозитные бонусы, которые доступны всем новым игрокам узнать некоторые особенности этой специфической игры, а так будет легче начать игру. - 560 фриспинов в любимых играх Internet Download Manager
Downloads for Windows - Windows Help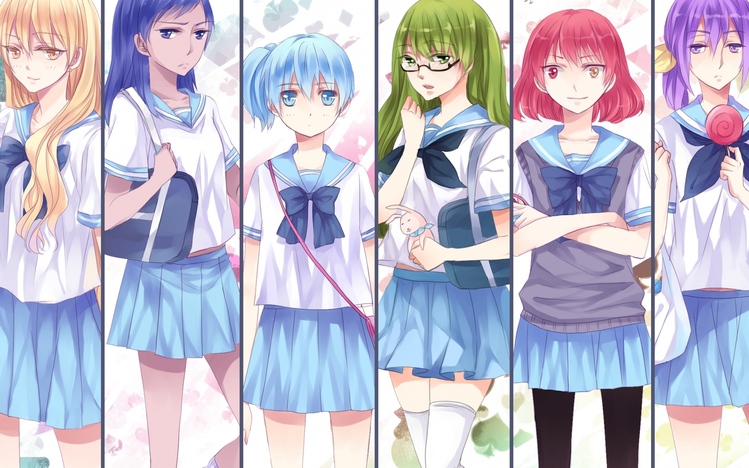 RECOMMENDED:
Click here to fix Windows errors and improve PC performance
PC users who have upgraded to Windows 8 and Windows 8.1 have been complaining about the lack of Start menu, Explorer toolbar, and Aero glass theme (visual style) ever since the release of Windows 8. Microsoft has restored only the Start button in Windows 8.1 update, and end users who aren't satisfied with the default look and feel of Windows 8/8.1 have no option but to relay on third-party utilities to get Windows 7's look in Windows 8/8.1.
In one of our earlier posts titled how to make Windows 8.1 look like Windows 7 we discussed about workarounds to get Windows 7-style look and feel in Windows 8.1. Installing a Windows 7-style visual style (popularly known as theme) is one of the easiest ways to transform your Windows 8.1 into Windows 7.
If you're looking for a perfect Windows 7-style theme for your Windows 8.1, then your search should end here. Windows enthusiast over at the DeviantArt have released a couple of Windows 7-style themes for Windows 8.1. We are sharing the best two themes in this article.
7Mix for Windows 8/8.1 is a beautiful Windows 7 theme ported to Windows 8/8.1 with a couple of changes. As you can see, the designer of the theme has replaced the default navigation buttons and caption buttons with custom ones.
8Plus is another Windows 7 aero theme for Windows 8.1. It includes navigation buttons extracted from Windows 8 Release Preview (RP) build and is certainly one of the best theme you can install in Windows 8.1 to get Windows 7 look.
As some of you may know, one can't get the Windows 7 look by just installing a visual style. You need to enable the Aero and also disable the Ribbon in the Explorer to get Windows 7 look. If you want to make your Windows 8.1 desktop just like the one in the above screenshot, follow the given below instructions:
Step 1: Add third-party themes support to Windows 8.1 by installing either UXStyle Core or UXTheme Patcher software. Note that UxStyle Core for Windows 8.1 is temporarily unavailable as of writing this guide.
Step 2: Download one of the above mentioned themes and install it by following the simple instructions provided in the theme file.
Step 3: Next, download and install Aero Glass for Windows 8.1 software to enable Aero in Windows 8.1.
Step 4: If you want to get Windows 7-style Start menu in Windows 8.1, you need to install a Start menu programs. There are a couple of good Start menu programs. Install Classic Shell, Start Menu8, ViStart, StartIsBack (paid), or Start8 (paid).
Step 5: Finally, disable the Explorer Ribbon by following our how to disable ribbon in Windows 8/8.1 Explorer guide Recover All Passwords
That's it!
Скачать темы для windows 8 8.1
RECOMMENDED:
Click here to fix Windows errors and improve PC performance
As with the case of Windows 7 and Windows 8, the recently released Windows 10 also ships with a couple of good theme packs. If you have upgraded from Windows 7/8 to Windows 10 you would know that a theme pack comprises of desktop backgrounds, window borders colour, and might also contain desktop icons, screen saver, and sound schemes.
Ever since the release of Windows 7 OS back in 2009, thousands of theme packs have been released and all of them are compatible with Windows 8 and Windows 10 versions as well.
While it's pretty easy to come across a good third-party theme pack and it's also possible to create a theme pack by including your favourite wallpapers, icons and sound schemes, the official Windows personalization gallery is the best place to browse and download hundreds of cool theme packs for Windows 7, Windows 8 and Windows 10.
New themes for Windows 10
Microsoft often updates the gallery with new themes. This time, soon after the release of Windows 10, Microsoft has released a bunch of cool theme packs and are available to download from Windows personalization gallery page.
If you have previously downloaded themes from Microsoft, you would know that one can quickly open the official theme packs page right from Personalization window that appears when you right-click on desktop and click Personalize option. Clicking "Get more themes online" option will take you to the official Windows theme pack's gallery.
Installing a downloaded theme pack is extremely simple. Just perform a double-click on the downloaded theme pack file to install and apply the same. The installed theme will then appear in Personalization window, and can be removed by right-clicking on it and then clicking Delete option.
Themes for Windows 10 from Microsoft
Those of you interested in creating a theme pack on yourself can follow our how to create a custom theme pack in Windows 8/8.1 guide for detailed instructions.
As of writing this article, there are well over 300 themes available to download from Windows personalization gallery.
NOTE: Some theme packs available at the official themes personalization gallery have been designed to work on Windows 8/8.1 and might not work in Windows 7. However, you can follow our how to install Windows 8/8.1 theme packs in Windows 7 guide to successfully install theme packs designed for Windows 8/8.1 in Windows 7 Windows 7 Themes (Newest)(Official)
Download new themes
Download Windows 7 Themes Wallpapers Download daily .
Windows 8 and Windows 10 no longer include the Windows Classic theme, which hasn't been the default theme since Windows 2000. If you don't like all the new colors and the shiny new Windows 10 look and feel, you can always revert to the super-old-school look.
These themes aren't the Windows Classic theme that you know and love. They're the Windows High-Contrast theme with a different color scheme. Microsoft has removed the old theme engine that allowed for the Classic theme, so this is the best we can do.
Note that using a Classic-style theme on Windows 8 or Windows 10 won't improve your desktop performance, despite what some websites may say.
Important Note: while these themes do work on Windows 10, they don't play very nice with all the new "Metro" style Universal apps. We would recommend just getting used to the new user interface.
Windows Classic Theme
A DeviantArt user named kizo2703 put together a Windows Classic for Windows 8 or 10. To install it, visit the page and click the Download File link at the right side of the page.
Open the downloaded .zip file and extract the classic.theme file to the  C:\Windows\Resources\Ease of Access Themes folder on your computer.
Right-click the desktop and select Personalize to view your installed themes. You'll see the Classic theme under High-Contrast themes – click it to select it.
Note: in Windows 10, at least, you can double-click on the theme to apply it once you've copied it to the folder.
The resulting theme doesn't look exactly like the Windows Classic theme, but it's definitely a lot closer.
Classic Color Themes
The gray and blue colors weren't always the only option for a Windows Classic theme. If you prefer another color scheme, such as Bricks, Marine, Desert, or Rainy Day, you can download a pack of Windows 8 themes that imitate the colors of these classic themes.
Download the .zip file, open it, and run the included install.cmd file by double-clicking it.
After you do, you'll see the themes under My Themes the next time you open the Personalization window.
The theme pack includes a variety of classic color schemes – Bricks, Desert, Eggplant, Lilac, Maple, Marine, Plum, Pumpkin, Rainy Day, Red Blue White, Rose, Slate, Spruce, Storm, Teal, and Wheat.
There's even an alternate version of the Windows XP Classic theme, which uses more white than gray.
Customizing Themes or Creating Your Own (Windows 8)
If you are using Windows 10, the settings will be found under Settings -> Ease of Access -> High Contrast
To customize a theme's colors or create your own theme, click the Color button after selecting a theme you want to start from.
Note that High Contrast Themes use a different engine – they allow you to select different colors for different interface elements, while the standard Windows 8 themes only allow you to select a single color.
While Windows 8 doesn't give us as many options as far as themes go, at least its colors are still customizable Tune up 2008
Related articles
Nitro PDF Professional v7.3.1.4 x86x64 - . Nitro PDF Professional 7 4 1 11 x64ACDSee Photo Studio Ultimate 2018 (x64) With GPU-accelerated adjustment layers, RAW editing, and an arsenal of professional digital asset management tools,,Nitro PDF Professional 11PDF,OfficePDF,PDFWord,PDFWord .,Nitro PDF Desktop is an affordable, fully-featured PDF creation and editing product. The professional application gives you full control over PDF documents, including .
Fifa 08 Crack Fix Download NoCD NoDVD V 1.0 FIFA 13 NoDVDNeed For Speed: Underground 2 v1.2 ENG,The Evil Within Complete Edition While investigating the scene of a gruesome mass murder, Detective Sebastian Castellanos and his partners encounter a, :) .
TuneUp Utilities for Windows Free Trial Download AVG TuneUp Utilities 2012Manter o computador sempre agil e em condicoes de aproveitar ao maximo a capacidade requer cuidado. O TuneUp Utilities ajuda a manter o seu computador bem .,Tempatnya Download Software Gratis di Indonesia, Download Software dan Games terbaru Full Version, Download IDM Full Crack, Free Download Software.,AVG PC TuneUp (TuneUp Utilities) 16.75 Deutsch: TuneUp Utilities 2018 ("AVG PC TuneUp") ist ein umfangreiches Tool zur Entrumpelung und Leistungs .