Contents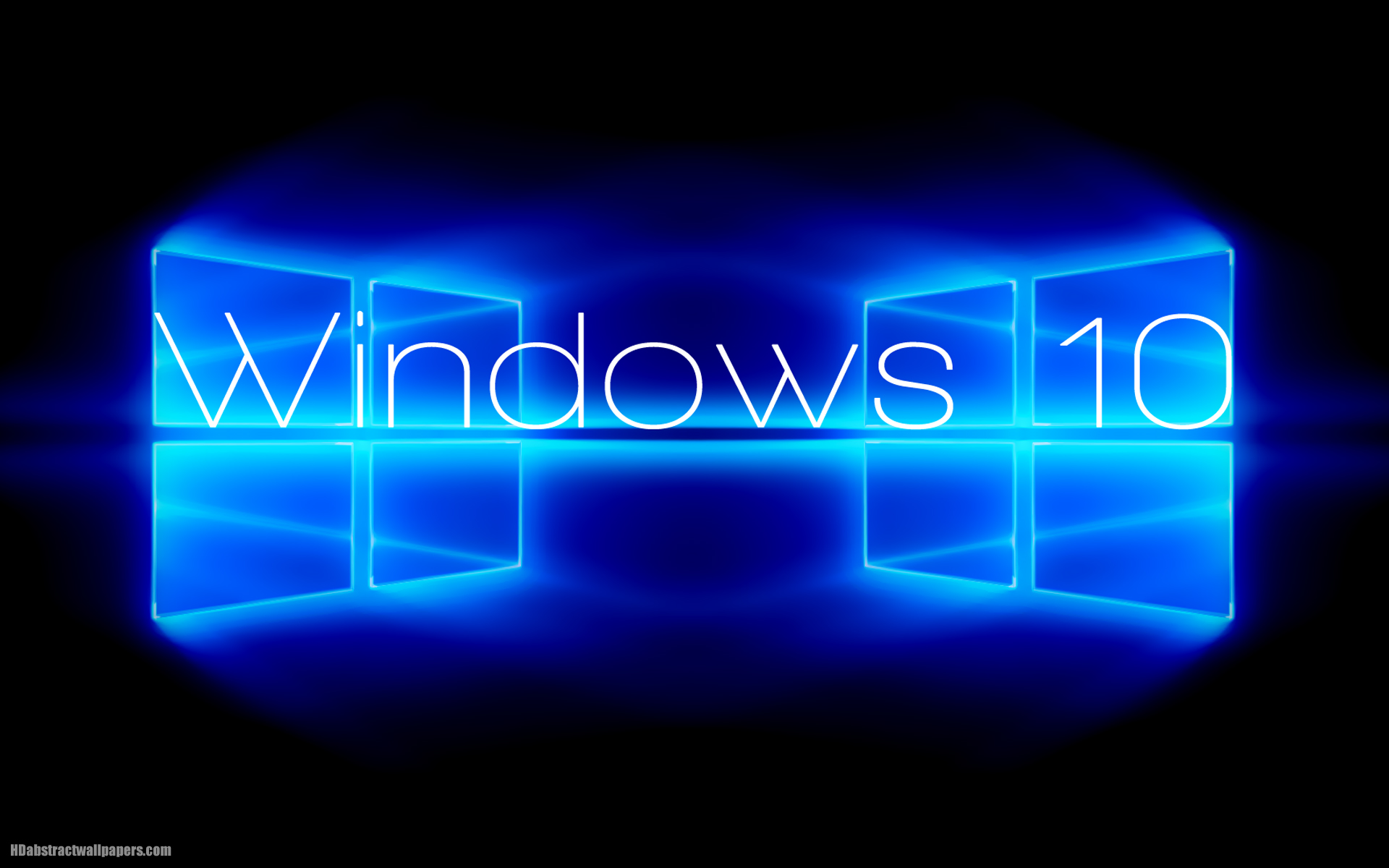 Below are links to many video game themes that you can download for free from our site. They are sorted by letter. If you're already on Windows 10, you may also want to visit our sister site www.windows10themes.net
What Are Complete / Full Windows 7 Themes
Windows 7 themepack can have all sorts of extras, but many themes only include wallpapers, that's why we are labeling our themes. If you use any of the themes above, you will find all sorts of goodies:
1. Step Screensaver: Examples

2. Step Cursors / Mouse Pointers: Examples
3. Step Sounds: Examples
22 Fresh Windows 10 Themes
The following themes are a little outdated, but if you like them, feel free to download them!
You can download all themes here.
14 New Windows 10 Themes
IntoWindows.com also created 14 brand-new free Windows 10 Themes.
Update: You can download all themes here.

Thanks for creating those themes ithinkdiff.com and intowindows.com! I suggest you to visit those two blogs to give them credit and also because they have two very informative blogs!
9 Stylish Windows 10 Themes
I also created new themes for you using some of the best wallpapers (from an old Vista theme):
You can download the full package here.
Theme Installer (Old: Works only on Windows 7)
Download Files (Torrent)
File Download: Secure Links
File Specs
Report broken:
Last Updated:

2018-09-09


Operating System:

Windows

7/8
Filesize:

1.15 MB


Rating for:

windows7themes_working.zip

5

out of

5


Reviewed by

oliversk
Additional Link: Download 5000 Wallpaper
Some themes you can unlock yourself! The Windows 7 beta has some hidden locked themes that were created for countries all over the world (Australia, Canada, Great Britain, United States and South Africa).
Actually it's pretty easy to unlock them.
1. Step Simply open the Explorer (Windows E) and goto C:\Windows\winsxs
2. Enter *.theme into the search field. If you have problems to type *, use the * sign on the number block.
3. Step Now it should look like this: Click me!
4. Step Double-click the themes ZA, US, GB, CA, AU to install them.
5. Step Voilà, you have unlocked 5 cool themes.
Premium Themes: Outdated / Requires Update
Our first package includes Lamborghini Wallpapers, Natalie Portman, our earth including beautiful shots of the nature.
Our newest premium packages include a lot of great themes. The themes feature Chrysler, Colin Mc Rae, Diablo, the sexy NVidia CG girl, Windows Longhorn (old codename of Windows 7), nature, Adriana Lima, abstract art, Liv Taylor, Mitsubishi, …
Create your own Theme Pack and submit it to our site!
Do you want to make your theme This is now ten times easier. If you don't really know how, you should also read our full guide on this, which you can find here
Well first of you have to know that Windows 7 has a new file extensions called ".themepack". If you save your theme (Right-click on your desktop and select "Personalize") you have to make sure to select this from the the dropdown or it will not bundle the wallpapers and other people won't be able to install it properly.
1. Step Right-click on your desktop and select "Personalize"
2. Step Select "save theme":
3. Step Save Theme As "* BuildBlock
themepack"
(IMPORTANT)
A themepack has a different icon so you will be able to recognize them easily!
DropIt: Personal Assistant to Automatically Manage Your Files
Advertisement
A surprising number of users don't change their desktop background. Don't believe us Just peek over a couple of people's shoulders next time you're in a coffee shop or airport.
And of the people that do change their desktop, far too many stick with one of the operating system's stock images. It's boring.
Why not jazz up your computer with a cool system-wide theme instead Here are 10 Windows 10 themes for every desktop.
1. Windows 10 Dark Theme: GreyEve Theme
We think it's fair to say that dark themes look the coolest. And, as an extra benefit, they are also much easier on your eyes than bright themes.
There are so many dark themes out there that it's hard to choose a winner, but we like GreyEve. You can grab the ZIP file off DeviantArt. Place the file into %USERPROFILE%\AppData\Local\Microsoft\Windows\Themes then go to Settings > Personalization > Themes and select it from the list.
We covered lots of other dark themes for Windows 10 5 Windows 10 Dark Themes 5 Windows 10 Dark Themes Dark themes can help with eyestrain, make text easier to read, and they are stylish too. We have compiled five of the best ones for Windows 10. Read More if you don't like GreyEve Theme.
2. Windows 10 Black Theme: Hover Dark Aero Theme
Granted there's not a lot of difference between a dark theme and a black theme. However, Hover Dark Aero Theme does use more blacks and fewer greys than GreyEve Theme.
Before using the theme, you need to install UXThemePatcher For Windows 10. Once that's up and running, grab a copy of the theme off DeviantArt.
When the download has finished, move the contents of the Theme folder into %windir%/Resources/Themes. You can apply the theme to your system from the Settings app.
3. HD Theme for Windows 10: 3D Theme
3D Theme, which is available on ThemePack, contains 17 high-definition wallpapers. The wallpapers all give the illusion of a 3D graphic.
The images are all abstract; though several of them draw inspiration from spheres and cubes.
To use 3D Theme, put the files in %windir%/Resources/Themes. You can use all 17 images at once; right-click on your desktop and choose Next Desktop Background to cycle through the options.
4. Windows 10 Aero Theme: Three Options
Windows removed the highly-popular Aero Glass Theme in Windows 8. But it is possible to restore the aero look to your operating system.
There are three solid options available to you. They are Glass2K, Aero Glass for Windows 8, and Winaero Tweaker. Don't worry, both the latter options still work on Windows 10.
Going into the setup instructions for all three is beyond the scope of this article. Thankfully, we've covered them in detail when we explained how to get the Aero Glass theme on Windows 10 How to Get the Aero Glass Theme on Windows 10 How to Get the Aero Glass Theme on Windows 10 It was one of the most requested features from Windows Insiders. Still, Microsoft decided not to add Aero Glass back to Windows 10, after removing it in Windows 8. Here's how you can get it... Read More . Check out the article if you'd like more information.
Windows XP lives long in the memory.
Of course, you shouldn't still be using the operating system for your day-to-day computing. Support ended a long time ago and it's a security nightmare 7 Ways Windows 10 is More Secure than Windows XP 7 Ways Windows 10 is More Secure than Windows XP Even if you don't like Windows 10, you really should have migrated from Windows XP by now. We show you how the 13 year old operating system is now riddled with security issues. Read More , not to mention it's severely lacking in features compared to newer releases.
However, you can still make Windows 10 look like XP How to Make Windows 10 Look Like Windows XP, 7, or 8.1 How to Make Windows 10 Look Like Windows XP, 7, or 8.1 The tough part about upgrading Windows is that everything changes. Here's how to turn Windows 10 into a Windows XP, 7, or 8.1 look-alike to make the move easier -- for yourself or a friend. Read More —it's the best of both worlds for XP diehards.
The best option is XP Themes on DeviantArt. Just make sure you install the latest version of UxStyle before you proceed with setup.
6. Mac Theme for Windows 10: macDock
The most well-known aspect of the macOS operating system is the dock. It provides quick access to all your frequently-used apps. The Windows taskbar works in a similar way, but if you're craving the Mac feel, perhaps you should try using macDock.
As the name suggests, it adds a Mac-like dock to the bottom of your screen. It will replace the existing taskbar, and you can customize the dock to display the apps you want to see.
Better yet, it also comes with a host of Mac apps ready to use, including Widget, Launchpad, Siri, Finder, and Exposé. It even has three skins and a drag-and-drop interface.
Grab the installation files off DeviantArt and run the EXE file to get started.
7. Windows 10 Anime Theme: Various
Anime, in all its forms, seems to become more popular with every passing day. Netflix has made a slew of Anime originals, you can stream it on Amazon Prime, and there are near-endless resources that'll teach you how to draw in the anime style.
Therefore, it perhaps unsurprising to learn that you can find a glut of anime themes for Windows 10. On ThemePack you can grab themes for all your favorite stars and shows, including Gintama, Vegeta, Evangelion, and Haikyuu.
8. Windows 10 Christmas Theme: ReGe Special
What are the colors you associate with Christmas For us, it's red, green, gold, silver, and white.
And those five colors are precisely what ReGe Special is based around. The inside of windows gets a gold hue, app borders are red, menus are green, and there are sprinklings of other festive colors dotted about.
Like with Hover Dark Aero Theme, you'll need to install UXThemePatcher before running the theme on your machine.
9. Sound Theme: Age of Empires
The Age of Empires soundtrack is one of the all-time video game greats. Who can forget the sound of the catapult firing off its payload or the priest converting enemy soldiers into loyal citizens
You can find the Age of Empires theme in the official Windows theme catalog. And it doesn't just come with sounds—you can also enjoy desktop backgrounds and an overhaul of the Windows color scheme into something resembling the game.
If Age of Empires isn't your thing, the store offers plenty of other sound themes, including Beach Sunsets, Angry Birds, Gears of War, and Coastal Portugal.
10. Windows 10 Halloween Theme: Ticket to Fear
We'll leave you with another theme for a specific time of year: Halloween.
The images in Ticket to Fear are genuinely a bit disturbing. There's not a pumpkin in sight. Therefore, if young children use your computer, it's probably not suitable.
But, if you feel like mentally scarring anyone who sees your screen, you can grab the eight high-definition images from Softpedia.
Note: Before Changing Your Windows 10 Theme…
Whenever you change your Windows 10 theme, you should always make sure you make Windows' accent colors match your desktop background. It'll make your theme appear more cohesive.
Luckily, this process can be automated. Head to Settings > Personalization > Colors > Choose your color and mark the checkbox next to Automatically pick an accent color from my background.
And if you didn't know that setting existed, you might be even more surprised to learn about some of the newest menu items in the Settings app 9 New Settings Features in the Windows 10 Fall Creators Update 9 New Settings Features in the Windows 10 Fall Creators Update Does the Settings app seem to change every time you use it We'll show you the most important features you may have missed since the last Windows 10 update! Read More Ocean Life Windows Theme
Official Nero Downloads Free Software Trials and Updates
This is the first retail version of Microsoft Windows 10 Pro Build 10240. Download Windows 10 Pro – The Original Official ISO File. The single-click direct download provided by Softlay. Windows 7 8 users can free upgrade to Windows 10 full version without going to the Windows Store.
Windows 10 Pro ISO free download full version for both 32 bit and 64 bit. You can Download Original Windows 10 Pro ISO (DVD) from their Official Microsoft Link with the Windows 8 product key.
License
Free Trial / Product Key
OS
Windows 10
Language
English
Latest Release
29 Jul 2015
Version
10.10240
File Size
3.71GB / 2.77GB (32bit)
Provided By
Microsoft Inc.
Windows 10 1607 Anniversary Update ISO Download
New Windows 10 1607 ISO contains the latest updates with build 14393 in 32-64bit editions. Download Windows 10 Anniversary Update
Windows 10 Build 10586 ISO Download [Feb 2016]
Windows 10 Version 1511 ISO contains Home Pro in both 32-64bit editions. Free Download Windows 10 Build 10586 ISO
Microsoft Windows 10 Pro Build 10240 Overview
Windows 10 is the most simplest and easiest of all windows till today. It is actually a blend and update of Windows 7 and windows 8 with some entirely new features that are amazing to handles. The users would never leave the Windows. Windows 10 Pro Build 10240 has the ability to run not only on PC and smart phones, embedded systems, Xbox One, tablets, Surface Hub and Holo lens. For a sensible and a simple review, I would tell you that this version has been revised on a whole, whereas in most of the places you would realize some old feature. However, these old features have been given a new touch.
Also Read: Remove Malware from Your Windows 10
You would get excellent and a new user experience. When I talk about the user experience this includes the design, performance and its features.The Windows Insider Program that is a global fans community who just love Windows. Insiders see the operating system in its earliest stages, and play a role in shaping it. This is the reason Windows 10 Pro Build 10240 seems almost problem-free.
Beginning the features from the very start, you would start to feel the amazing and new feeling. First of all the all new lock screen with increased security from 4 pins in Windows 8.1 to 35 in Windows 10 (Pro Enterprise). Moving on the welcome screen. Then you have got new themes that you would definitely love. The newest and the catchy thing is your Windows icon in the bottom left which would be clicked and the user goes into a whole new experience. The Start-up Menu is pretty useful as this has a mixture of windows 7 start-up and 8 as well. So, now no one is going to miss them.
To the right of the windows icon you would see something new. Cortana, who's our personal assistant lady who has got a beautiful voice. We tell her things that interest us and she would keep them in her mind. To our questions she would sometimes come up with amazing answers or refer to the Internet. She makes suggestions as well and does extra-ordinary things like she would sing you a song or a lullaby.. We are not over yet, no need to take your attention there, yes catchy (e) is for the Microsoft edge.
Why Should You Upgrade to Windows 10
Buying the Windows will cost you some bucks, but you might not regret spending it. It has a ton of new features and updates. Make your mind with these 7 reasons … Read More
This has replaced the previous Internet Explorer with extra optimized performance provided to its users. There are numerous feature as the notification bar at the right in the task bar. The option that windows phone users enjoy is changing the theme colors  the task view.
Removed Features in Windows 10 Pro
The previously available features that got discontinued are:
Windows Media Center
Windows DVD player
One Drive built-in sync client
Your own choice to Updating Windows is finished.
Don't Worry additions are better than these.
Windows 10 Features
Here below are the main features of Windows 10 (Pro Enterprise) ICON PACK
Iconic Start Menu
Windows 10 browser: Microsoft Edge
Windows 10 Store and Universal Apps
Windows 10 Hello and security
Continuum Mode
Enhanced Search
Desktop Optimizations
Multitasking
Enhanced Snap View
Snipping Tool
Multiple Desktops
Microsoft Passport
Multimedia and gaming
Windows 10 Cortana
Windows 10 office
Windows 10 defender (anti-virus)
Windows 10 Secret
How was your experience on Softlay Comments · Rating · Likes
Samsung Galaxy and Gear - The Official Samsung Galaxy Site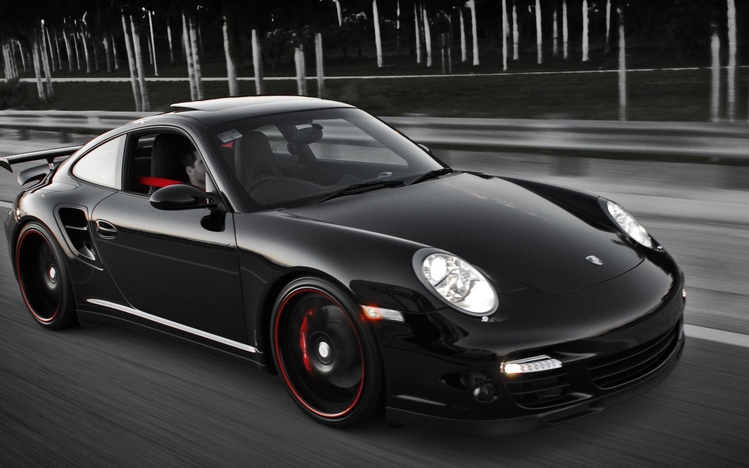 Resize icons, adjust text size and color, customize the mouse cursor, and more—our display and vision settings make it easy to personalize your viewing experience. See Windows 10 your way
Boost contrast or get rid of color entirely—whether you have colorblindness, light sensitivity, or a visual preference, with color filters you can customize your screen's color palette. Get started with color filters
Enlarge words and images with Magnifier. And with the customized settings you can use it on all or part of the screen—whatever way suits you best. Get started using Magnifier
Get the most out of Windows 10 using just your keyboard. With only a few keystrokes, you can quickly navigate Windows and enable accessibility settings. Get started with shortcuts
Make your mouse as big or small as you want or make it black if that's best for you. Windows 10 offers many ways to customize your mouse and cursor size. Find cursor and pointer adjustments
Increase the color contrast of text and images on your screen, making them easier to identify. Each high contrast theme can be customized to suit your needs and tastes Acronis True Image 2013
Explore high contrast themes
Slipstream Service Pack 1 into Windows 7 DVD or ISO
RECOMMENDED:
Click here to fix Windows errors and improve PC performance
Now that the Service Pak 1 for Windows 7 is available for download, you might want slipstream it into the Windows 7 installation DVD. The slipstreamed DVD comes in handy as you won't need to install the Service Pack every time after Windows installation.
Slipstreaming SP1 into the installation DVD or ISO can be done with the help of Windows 7 installation configuring tools. In this guide, we are using RT Seven Lite tool to integrate SP1 into Windows 7 installation DVD.
By following this guide, you will be able to create bootable Windows 7 SP1 ISO file.
Procedure:
1. Download, install and run RT Seven Lite tool. We recommend using RT Seven Lite v2.0 and above only.
2. Under the Home tab, click Browse button to browse to the Windows 7 installation ISO file or setup folder. If you select the ISO option, you will also need to specify a location to extract the ISO file. In this guide, we have selected ISO file option.
3. You will see the Extracting Image message. The process may take a while. Once the process is completed, you will be prompted to select your Windows 7 edition. Select your edition and also enable the option named Slipstream Service Pack before clicking the OK button.
4. RT Service Pack Slipstream box will be opened. Here, just input the Service Pack file for Windows 7 by clicking the Browse button on the left and navigating to the SP1 file.  Click on the Start button.
5. Wait for a few minutes until you see the Proceed button. Click on the Proceed button to start loading the image and other things. Once done, switch to Task tab.
6. Under the Task tab, select ISO Bootable option and then switch to ISO-Bootable tab.
7. Here, select Create Image option in Mode drop-down list. If you want to directly burn the files to a DVD, please select Direct Burn option in the Mode drop-down list. In this guide, we have selected Create Image option.
8. Click on the Make ISO button and choose a location to save your ISO file. Your Windows 7 SP1 ISO image should be ready in a while.
9. You are done! You can now delete the temporary folder that you have selected in step 2 to extract Windows ISO file. Good luck!
Also read how to create unattended Windows 7 installation DVD Nvidia Notebooks
Next Discover how Windows 10 is making the PC more accessible to everyone.,Google Earth for mobile enables you to explore the globe with a swipe of your finger. Fly through 3D cities like London, Tokyo and Rome. Dive in to view the world at .,Introducing the revolutionary Galaxy S8 and S8 that break down barriers with the Gear VR with Controller and Gear 360 (2017).
Next Windows downloads to help personalize and protect your PC,Thunderbird is a free email application that's easy to set up and customize - and it's loaded with great features!,MDGx AXCEL216 MAX Speed Performance Windows 10 2012 8.1 8 7 2008 Vista 2003 XP SP1 SP2 SP3 ME 2000 98 SE OSR2 OSR1 95 NT4 NT 3.11 3.1 3.10 DOS 6 Tricks Secrets Tips .
Next MDGx AXCEL216 MAX Speed Performance Windows 10 2012 8.1 8 7 2008 Vista 2003 XP SP1 SP2 SP3 ME 2000 98 SE OSR2 OSR1 95 NT4 NT 3.11 3.1 3.10 DOS 6 Tricks Secrets Tips .,Get your Nero free download here! In the Nero Download Centre, you'll find all the Nero products available for free download. Test Nero software now with a free .,This is the first retail version of Microsoft Windows 10 Pro Build 10240. Download Windows 10 Pro – The Original Official ISO File. The single-click direct .
Related articles
Internet Download Manager 6.25 Build 25 Final . Internet Download Manager 6 12 Build 25 Final40.gif. Подать жалобу; Контакты; FAQ; Правила сервиса . Copyright © 2014-2018 all-net-corporation,Internet Download Manager (IDM) 6.31 Build 3 Crack Serial Key Internet Download Manager (IDM) is a reliabe and very useful tool with safe multipart downloading,Результаты поиска
IDM Crack Free Download Full Version 2018 Internet Download Manager.with.crackRead about the latest events, happenings, and stories in the city of Calgary Alberta. Find articles and stories on recent happenings.,Videos from the Massachusetts Institute of Technology. The mission of MIT is to advance knowledge and educate students in science, technology, and other area.,Information you provide directly to CBS Local Services. You are not required to provide information about yourself when you visit a CBS Local Service.
Avast Internet Security 2018 Crack Activation Code Latest Crack avast 2012Software development is a complicated process and demands all the assistance on the technical end. Several applications offer tools to software developers to develop .,Dinosaurs news articles and videos from FoxNews.com's Science section.,Avast! vuelve con una nueva version, del antivirus mas popular y descargado de los ultimos anos. Uno de los mas completos antivirus del mercado, incluye entre .