Contents
Around Thanksgiving, it became clear that my Nexus 7 (2012 wi-fi 32gb version) was beyond hope of restoration. With my birthday coming up, my wife suggested I consider a Windows tablet, since I'm already running Windows 8.1 on my phone and my laptop. Didn't think much about it until I handled an HP Stream 7, considered the price (including a $25 discount on a 2-year protection plan), and picked one up. It's the "Signature" model, which just means that it comes without additional HP content pre-installed.After using it for something over a month, my thoughts:One huge caveat before I begin -- there is a well-known, widespread issue with the Stream 7: a low-level, buzzing/hissing through the headphones (but not with Bluetooth) when you play any media files; the audio will often mask it, but in quiet moments it comes through. If your plan is to use a Stream 7 for listening to music or watching movies, I strongly recommend making your purchase either through a retailer with a reliable return policy (like Amazon, in my experience) or in person, and trying out the exact one you're going to buy, since there seems to be some variance in just how loud this is (though that may only reflect different reviewers' hearing and/or tolerance levels). It hasn't really been a big issue for me, but had I known about this beforehand, it might well have caused me to hold off on my purchase. Since it doesn't happen as soon as you plug in your headphones, only when you actually start up a file, I suppose it's possible that a software/firmware update could address it, but from what I've read, that's not been the case so far, even with a recent BIOS update that HP offered. Amazingly shoddy on HP's part, but I guess that's how you keep the price down. Given that I paid for two years of protection, I may look into having mine replaced if I see that the issue is resolved on future models.Smaller caveat: most (all) models have some light bleed from the bottom of the screen (as held in portrait mode). Again, it seems to bother some people more than others (I typically read my e-books in "night" mode, with white type on a black screen, and even there I scarcely ever notice it).I've also seen reports that the Stream 7 drops wi-fi signal. Haven't experienced that myself, either on my home network, at work, or using w-fi in coffee shops and such. But, again, make sure you can return the device if that turns out to be an issue.Those aside, the biggest "drawback" to the Stream 7 is that price point: for under $100, this is going to wind up in the hands of a lot of people who would, frankly, be better off with a Nexus, Kindle, or iPad, with their simple setup and app integration.The Stream 7 is a "tablet" in shape only; it's a full-fledged Windows 8.1 computer. The only significant difference between it and my Dell laptop is the absence of a physical keyboard: in all other respects, this is a Windows 8.1 computer, with all that implies in terms of functionality and learning curve.As an example, unlike an Android device, you can't simply plug the Stream 7 into your computer and transfer content back and forth (just as you can't easily do that between a laptop and a desktop). I did set up the drives (built-in and micro SD card) on our home network, but that proved glitchy and not worth the effort. I picked up a 16 gb "On The Go" USB drive (standard 3.0 interface on one end; micro USB on the other) to copy stuff back and forth, and that works fine. There are also On The Go adapters that allow you to fully connect the Stream 7 to a computer (and charge it at the same time), but the drive seemed a simpler solution. You can also copy files via Wi-Fi (or, presumably, Bluetooth, though I haven't tried that).While I've been basically pleased with Windows 8.1 on my laptop, there's no question that, on a hand-held device, it's a more complicated experience than using an iPad or Android tablet. For instance, Windows defaults to requiring you to log back in anytime your device goes to sleep, which reduces the "instant-access" convenience we've come to expect from tablets, and is particularly annoying if you have a long, strong password. It's possible to change that, of course, but (like a lot of things in Windows 8.1) it requires drilling down into the PC Settings, whereas most mobile devices have simpler, more intuitive, settings layouts. Naturally, the "Modern/Metro/app" side of 8.1 is better optimized for this device than it is for a full-sized computer, and as a mobile experience, compares favorably, IMHO, with Android and Apple.One of the principal motivators for me was the form factor. The side bezels on the Stream 7 are much narrower than was the case on my Nexus, which means that, in portrait orientation, the Stream 7 fits very comfortably into my hand, as well as jacket and jeans pockets. It is about 20 grams heavier than the Nexus, and since it's thicker back to front, it feels like a bit more than that, since the weight is more concentrated; but I find the narrower shape less fatiguing to hold for an extended period, even with the slight gain in weight.As noted, you get a year of Office 365 with the Stream 7; how useful you find that will vary. In my case, I certainly don't regard it as a full $69 discount on the device, as some have suggested. In the first place, I already have Office on my laptop, so there was no particular advantage there, and Office came pre-installed on my phone. It does allow you to also install Office on an additional computer, but because this is a subscription service, you have to decide to lock yourself into it to get full advantage of it. And even on my Nexus I had a couple of excellent Android office suites (including Kingsoft Office, which is free) that integrate just fine with MS Office; that doesn't even get into the free tools available with OneDrive and other online sources. If you're planning to do complete, polished documents/spreadsheets/presentations on your hand-held device, then having Office 365 on your Stream 7 may actually represent a true $69 savings for you. On the other hand, if (like me), you tend to do preliminary work on your tablet, but prefer to prepare the final version on a fullsize computer, with mouse and physical keyboard, then Office 365 really doesn't do much for your mobile device that the free suites don't.Using Office 365 also adds 1 TB of storage to your existing OneDrive account (I guess it's eventually going to be "unlimited"). Bear in mind that if you use that much space, you risk losing access to it if you stop subscribing to Office 365 (officially, you'll still be able to access what's already there, just not add anything new, but I wouldn't assume that will still be the case if you stop subscribing a year from now).Having a full Windows 8.1 installation goes some way toward narrowing the app gap with Apple and Android, since you can install pretty much any Windows program that you could run on your computer, if there's no app equivalent yet.It's been suggested that it's impossible to run Windows on the 1 gb of memory installed on the Stream 7; that hasn't been my experience at all: everything I've run, including Office, performs well (watching video is smooth; I haven't tried any games). I wouldn't try to put Adobe Creative Suite on here, but as an example, I did install an older version of Paint Shop Pro that handles most of what I use Photoshop for, and it runs just fine. Multi-tasking can be a bit slow, but that's not something I find comfortable on a 7" screen anyway.And it's a very nice screen. The specs are the same as on my Nexus, but it seems even sharper and is very responsive, which is important, because the Windows "desktop" side of things is VERY small on a 7" screen, and while you can technically change the resolution (from 1280 x 800 to 1280 x 720), it doesn't make things larger. Some apps/programs are amenable to pinch/zoom, etc., some aren't. Still, performing Windows commands with my fingertip, even when the icons are pretty tiny, has proved easier than I'd anticipated.The 32 gb of memory that comes pre-installed sounds decent, but this isn't Android: even without bloatware, you only get around 12-13 gb of usable space. You'll definitely want to add a micro SD card; the Stream 7 is "officially" rated for 32 gb of expansion, but I'm running a 64 gb card with no problems (and I've read of people using a 128 gb card on the Stream 7). The Stream 7's not ideally set up for those who like to swap out memory cards, since accessing the card slot requires removing the back altogether (Samsung users can sympathize); it's not hard, but it's definitely a pain, particularly if you keep your device in a cover. I'd suggest just buying the most memory you can afford, and planning to leave the card in place. Among other things, this will allow you to save space by setting your download locations there, and if you're using the OneDrive app, you can move that to the external card as well (though you'll have to format your card for NTFS first).Battery life is actually decent, given the 3000 mAh size of the battery; I haven't run any formal tests, but it seems to give me about 15-20% less time than my Nexus used to, which is about what you'd expect for the difference in battery sizes. A lot of portable devices can be finicky about external chargers, but I've found that, in addition to the supplied HP charger, the Stream 7 also charges just fine with the one from my Nexus, so it's easy to keep one charger at home, and one at the office, and not worry much about running out of juice. The HP case I bought with it doesn't have a "smart" sleep/wake feature, and I sort of doubt the Stream 7 has that capability at all, so that's another battery-life consideration.(Interestingly, while the battery isn't technically "replaceable," it's installed in such a way that most users could probably swap it out without too much difficulty)Cameras It's got 'em. The front-facing works more or less OK for Skype and such. Haven't tried the rear one, but the specs (and online reviews) suggest it's not much use.Bluetooth is variable (as I've found on most Bluetooth devices); connected instantly, and stays connected, with my Sony speakers and Logitech keyboard; can't see my Microsoft mouse at all.Bottom Line: There's not much question that, for a price point below $100, HP has put more into the Stream 7 than I'd have expected; it runs smoothly and looks and handles great. Even if you don't regard the Office 365 subscription as a significant add-on, you'll get more than your money's worth from the Stream 7. Given the issues with the headphones, and the fact that some people don't want or need a full Windows 8.1 installation on their tablet, I can't recommend it without reservation. But as a replacement for the Nexus 7 (which, when I bought it two years ago, cost twice as much as the Stream 7), it's an amazing bargain for anyone comfortable with Windows 8.1.UPDATE:I had originally planned to post this review last month (after I'd had the Stream 7 for a few weeks); then, for Christmas, I received an iPad mini (the original 16 gb version with non-Retina screen), so I figured I'd spend some time with both of them before I posted. It's an interesting comparison, since this Mini is the closest iPad to the Stream 7 in terms of price point (though still more than twice the cost).The iPad is decidedly lighter, and the battery life is amazing. Some of the apps I have on both devices, like Flipbook, have a slightly more elegant interface on the iOS side, and of course, the audio doesn't have the inherent hissing of the Stream 7. But with its limited storage and larger form factor, I'm definitely just keeping it around the house where I always have wi-fi; the iPad is my "morning newspaper," catching up on all my news feeds, the Stream 7 remains my "daily driver" for taking to work, running errands, etc. The screen resolution on the Stream 7 is also superior to the iPad (remember, it's not the Retina screen): it's much easier on the eyes for extended e-book reading, and while I'd thought that the iPad might become my go-to device for reading comics, I'm finding that, even with the smaller screen size, that's more enjoyable on the Stream 7 (I also prefer the "CDisplay" program as my comics reader, which I was able to install on the "desktop" side of the Stream 7).
While I could imagine being satisfied with either of these devices, if I had to choose just one, it would be the Stream 7 BitDefender 2013 LifeTime Activator
Go While Windows Vista contains many new features, a number of capabilities and certain programs that were a part of previous Windows versions up to Windows XP were .,Download Apple iOS11 Skin Pack full version for Windows change windows into Apple iOS10. This is skin pack for windows of apple. Hello, friends if you are searching .,Learn how to enable more than one RDP session in Windows XP.
Install Snow Leopard in VMWARE 7 Windows Edition - iHackintosh
SkinPack full Apple iOS11 for Windows is a fully compatible theme and skins for your windows that will convert your Windows operating system as like Apple operating system and save your money by buying Apple PC. So if you like and or Are you like Apple OS and want to use on your system but unfortunately you have not a capable system that will support Apple iOS X operating system. Also, download Windows SkinPack Full Version.
Apple iOS 11 SkinPack For Windows Screenshots:
So don't worry today am here for you that, now you have not more need to installed Apple operating system. If you just like apple themes wallpaper, icons, launchers and rocket dock then you need to download SkinPack v3.0 or 5.0 and as well as v4 iOS Skin Pack for Windows. So you need to download Apple iOSX10 and iOS11 Operating system for your windows. I have downloaded these skin packs and themes for my Windows 10 that are working great that's way. I have shared some shot with you. Now it is working no anyone easy understands what operating system that I am using because it changes all your system as like Apple operating system. So if you like and want to convert your Windows XP, Vista, Windows 7, Windows 8 or 10 into Apple OS X Lion or Apple iOS 9 desktop and theme. Then you need to download and installed skin-pack iOSX or 9 for your windows all edition and enjoy.Need alternative then download hacker themes for windows. It is free of cost skin, and themes pack for your system. After downloading you have not need any keys for installation or activating because it is already enabled and cracked by the full version. So friends if you not like Apple OS and want to use Windows 8.1 on your Windows XP. Then you need to download also Windows 8 SkinPack and Themes for your Windows XP, and Windows 7 is here. It is a free full version software and also preactivated. We always share with your a direct download link so, please follow the given below method and download it. Also, download Skin pack for windows 7 latest version.
The Feature of Apple OS SkinPack latest version for Windows:
Change Themes and wallpaper as you like on Apple PC,
Get shortcut on rocket dock as you want and remove by self.
Fast and easy access to your Windows and Apple desktop
X LaunchPad for your Windows for touchscreen PC.
Beautiful Icons and themes into one skin pack.
Apple iOS gadget like weather, Clock, Finance, Stopwatch.
Multi-desktop and windows at one time
Start the program with windows and end with my self.
Supported on Windows XP. Windows Vista, Windows 7 and Windows 8.1 and 10.
How to Download and Installed MAC SkinPack for Windows:
Just follow the links and download it by the direct downloader.
Use Winrar to extract downloaded files.
Installed one of the skin pack and used it.
Now you have don,
If you like this post then, please share it with your friends and family on facebook, twitter or google plus and share your feedback with us avira free antivirus en
Windows 7 black screen after login no desktop show up
Microsoft today released a bevy of security updates to tackle more than 50 serious weaknesses in Windows, Internet Explorer/Edge, Microsoft Office and Adobe Flash Player, among other products. A good number of the patches issued today ship with Microsoft's "critical" rating, meaning the problems they fix could be exploited remotely by miscreants or malware to seize complete control over vulnerable systems — with little or no help from users.
February's Patch Tuesday batch includes fixes for at least 55 security holes. Some of the scarier bugs include vulnerabilities in Microsoft Outlook, Edge and Office that could let bad guys or bad code into your Windows system just by getting you to click on a booby trapped link, document or visit a compromised/hacked Web page.
As per usual, the SANS Internet Storm Center has a handy rundown on the individual flaws, neatly indexing them by severity rating, exploitability and whether the problems have been publicly disclosed or exploited.
One of the updates addresses a pair of serious vulnerabilities in Adobe Flash Player (which ships with the latest version of Internet Explorer/Edge). As KrebsOnSecurity warned last week, there are active attacks ongoing against these Flash vulnerabilities.
Adobe is phasing out Flash entirely by 2020, but most of the major browsers already take steps to hobble Flash. And with good reason: It's a major security liability. Chrome also bundles Flash, but blocks it from running on all but a handful of popular sites, and then only after user approval.
For Windows users with Mozilla Firefox installed, the browser prompts users to enable Flash on a per-site basis. Through the end of 2017 and into 2018, Microsoft Edge will continue to ask users for permission to run Flash on most sites the first time the site is visited, and will remember the user's preference on subsequent visits.
The latest standalone version of Flash that addresses these bugs is 28.0.0.161 for Windows, Mac, Linux and Chrome OS. But most users probably would be better off manually hobbling or removing Flash altogether, since so few sites actually require it still. Disabling Flash in Chrome is simple enough. Paste "chrome://settings/content" into a Chrome browser bar and then select "Flash" from the list of items. By default it should be set to "Ask first" before running Flash, although users also can disable Flash entirely here or whitelist and blacklist specific sites.
People running Adobe Reader or Acrobat also need to update, as Adobe has shipped new versions of these products that fix at least 39 security holes. Adobe Reader users should know there are alternative PDF readers that aren't so bloated or full of security issues. Sumatra PDF is a good, lightweight alternative.
Experience any issues, glitches or problems installing these updates Sound off about it in the comments below World OF Tanks
Tags: Adobe Flash zero-day, Flash Player update, Google Chrome, Microsoft Patch Tuesday February 2018, Microsoft Windows, mozilla firefox, sans internet storm center
Go . . ,Learn how to enable more than one RDP session in Windows XP.,Me - Dave, you may think Microsoft has made things easier. The one-click update surely would be one of those things---… Patrick - For all those,who can't gain the .
Amazon.com: Customer reviews: HP Stream 7 Tablet 32 GB .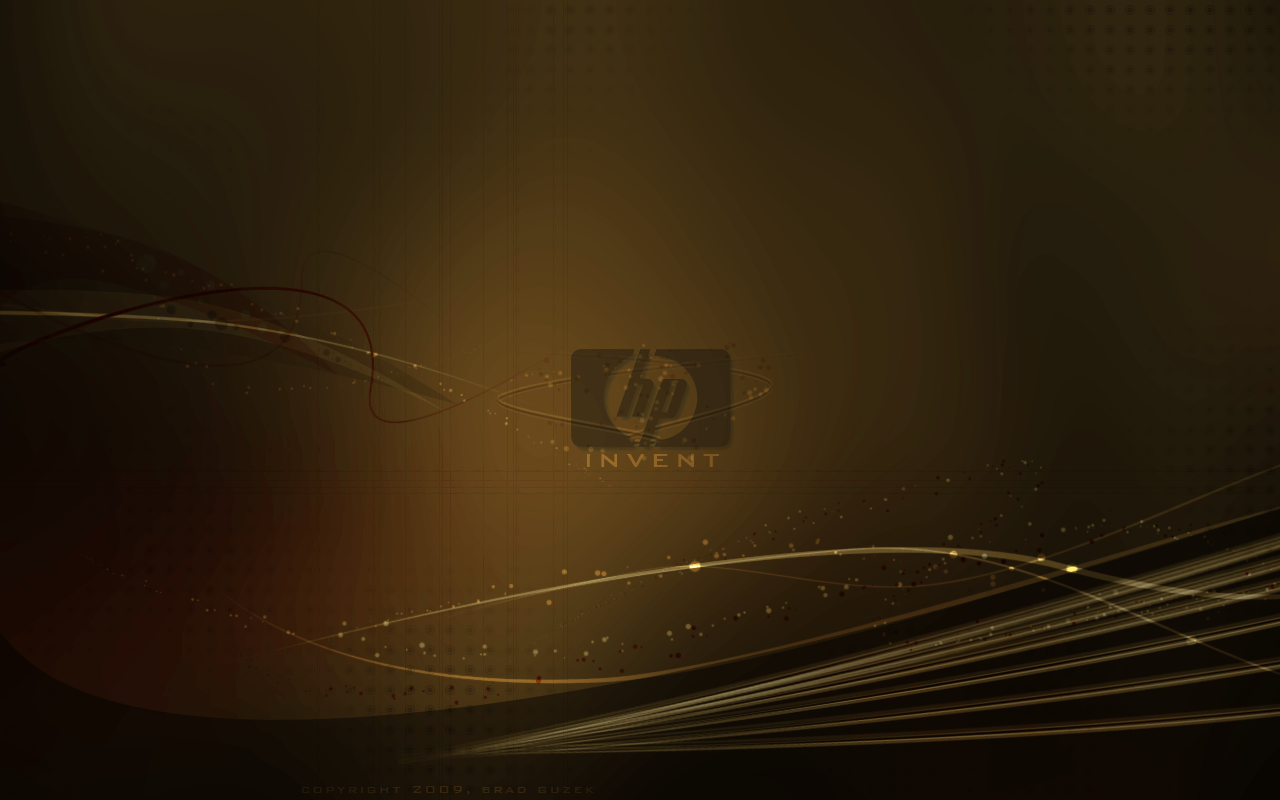 Exclusive
Also available on
Big Fish Editor's Choice! This title was selected for its exceptional quality and overwhelmingly positive reviews from our Game Club beta testers.
Elephant Games proudly presents another exciting chapter in their classic series Grim Tales!
Anna Gray is on her way to a family barbeque when disaster strikes! After nearly dying in a car crash, she discovers someone has murdered her niece and nephew and intends to destroy the entire Gray Family. When Anna goes back in time to stop the villain, she discovers that the killer can travel through time too! Now that the tables are turned, can Anna stop the killer, or will her entire family be wiped out Find out in this gripping hidden-object puzzle adventure game!
See what our Beta testers had to say:
"Once again Elephant has put out a great game. I just love the Grim Tales series. There are four different modes of play to choose from, an interactive map that lets you fast travel, and a tutorial which you can choose all or just special features. That is always a bonus! Graphics are great. There are mini games and hogs with different ways to play. I cannot wait for this game to come out and would recommend it to any and everyone."  - Sean, Beta Tester
"I have all the Grim series and love them. The Time Traveler does not disappoint. The story line is really good and makes you want to play to the end. Love the graphics, music and games. Looking forward to playing the entire game."  - Ann, Beta Tester
Save Mike's brother in the bonus chapter!
Tons of bonus morphing objects to find!
Enjoy exclusive screensavers, concept art, music, and more!
Never get lost with the strategy guide!
Game System Requirements:
OS: Windows XP/Windows Vista/Windows 7/Windows 8/Windows 10
CPU: 1.6 GHz
RAM: 1024 MB
DirectX: 9.0
Hard Drive: 1055 MB
Big Fish Games App System Requirements:
Browser: Internet Explorer 7 or later
Customer Reviews
Grim Tales: The Time Traveler Collector's Edition is rated 3.5 out of 5 by 39.
Rated

5

out of

5
by
geminijewel
from
Very entertaining
I have many Grim Tales games but this is my favorite. So easy to navigate! I even found all the pieces for the screensaver the first time around! great graphics and visuals. I had a tough time with some of the puzzles but I'm an older casual player so skip it is. Thank you Elephant Games for a great game!
Date published: 2018-02-08
Rated

5

out of

5
by
Tomsde
from
Beautifully Created Game
The artwork in this series just keeps getting better and better. I've loved all the Grim Tales games I've played. Richard and Anna are back to save the family from some dire circumstances. Richard keeps getting younger with each installment, is a resurrection in store for us in a future title One of my favorite series, any fan of the Grim Tales games should like t his one as well. Play carefully though, you only get one shot at finding all the pieces of the screen saver puzzle in the bonus content. If I have an gripe about the game is that it didn't allow be go back to the scene where I missing piece of the puzzle was and find it--I had all but one.
Date published: 2018-02-08
Rated

5

out of

5
by
skullfun
from
GRIM TALES 14 LEAVES FANS WITH ABRUPT ENDING AND UNANSWERED QUESTIONS!
This edition Grim Tales 14: The Time Traveler surpassed all my expectations with its captivating storyline and extraordinary gameplay. The Hidden object scenes and puzzles were executed with tremendous attention to detail and design, but it was the use of inventory items and progression of the story that was most challenging for me. Some of the puzzles are just too dificult. Like the description in the intro you're cast in the role of Aunt Gray and you've been called to the Gray's to a family barbecue when disaster strikes and you get into a car accident. Not only that, but it turns out that your nephew has been murdered by a crazed maniac, and the only way to stop him is to travel back in time and prevent him from achieving his plans. This edition has a back story the involves an inheritance. You will learn about the details when you discuss this with your deceased father. I love the distorted SFX in the voice over of your father Richard Gray during your conversations with him. The story takes an odd twist when you learn the villain "time traveler" thinks the Grays and McGrays have stolen his share of the inheritance. William McGray seems to have had two step brothers, Ralph and Edward Maxwell. Ralph seems to be the suspicious one when he suggests the inheritance belongs to his brother Edward. Then it becomes really confusing when Alfred Gray-Nash (another relative) appears in the story with his relative August Nash. August is enamored with the "time traveler" so much that he develops a chemical formula to allow him to time travel too. His motive is clear. When the "time traveler" lies and tells August the Gray's and McGray's are responsible for his parents death. He wants to go back in time and save his parents from a train wreck that took their lives. It's up to you Anna, to save all involved while simultaneously figuring out this debacle. If not for the help of your deceased father (and the cool SFX voice acting) dialogue exchange you'd be lost. Good luck with this exciting and engaging new edition. Pay careful to details because the storyline requires it. I was surprised with the ending and fans may feel this way too! I really hope these developers continue with this level of quality with this series, this epic adventure deserves more than just 5 stars... Enjoy! In this series: • Grim Tales: The Bride • Grim Tales: The Legacy • Grim Tales: The Wishes • Grim Tales: The Stone Queen • Grim Tales: Bloody Mary • Grim Tales: The Vengeance • Grim Tales: Color of Fright • Grim Tales: The Final Suspect • Grim Tales: Threads of Destiny • Grim Tales: The Heir • Grim Tales: Crimson Hollow • Grim Tales: Graywitch • Grim Tales: The White Lady • Grim Tales: The Time Traveler
Date published: 2018-01-29
Rated

5

out of

5
by
heartblob
from
grim tales Excellent time travel going my way
excellent game yet another triumph from Elephant games. graphics extraordinary, storyline special, the puzzles are just so good. can tell I like this game HOW try it you won't be disappointed .
Date published: 2018-01-29
Rated

5

out of

5
by
Majestyx12
from
Relaxed Puzzles, Morphs and Figurines
I enjoyed this game. Smooth game play. I knew what to do. Relaxed puzzles that I can do. So that makes it challenging enough for me. I could find my way around without the map. Used map though for interest areas. I LOVE Morphs and they are in every scene. The pieces you collect for the screensaver are a puzzle and you can't go back and get any missed ones. If you don't find all of the pieces and put it together, no screensaver. It's easier if you place some pieces every so often instead of letting them pile up. The figurines are family or foes, with info. You have 27 Morphs, 26 small squares you collect to put together a screensaver puzzle. 14 figurines. There are mistakes in this game and they need to proof read better. One figurine info has "doorstep children". Now what is that In 1920 they have 149 meters. The US didn't use meters then. Come to thing of it, are we (in the game) in the US In the bonus chapter they had a coupling that I don't remember. I counted 14 hops in the main game and 4 in the bonus. They are alright but I think they could be prettier art wise. I want to recommend this game but I had some tech problems. Bonus content- The Archives are replays for selected, 16 Hops and 12 Mini-games. You can replay and download 5 music tracks. You have 8 Wallpapers and 8 Concept Art.
Date published: 2018-01-28
Rated

5

out of

5
by
MaryCricket
from
Time Travel
This game maybe a bit short but I found this game very interesting, because in this game you get to know more about the Gray's Family Tree and how they are related to another. Love collecting the Statuettes because they tell who they are. If you are a Grim Tales fan I highly recommend this game, not just for the game but for the Family Tree and how the characters all fit in the tree.
Date published: 2018-01-26
Rated

5

out of

5
by
alphafem
from
Based on Demo.....
I really like the Grim Tales collection. I have all but two (Graywitch and Threads of Destiny). Elephant games puts out approximately one every six months or so, and this is sooo much better than the "assembly line/cookie cutter" offerings we see too much of lately. There is an obvious pride that Elephant brings to the table. I respect that much more than mass production! Does QUANTITY over QUALITY ever really work This demo gave me all the hope that The Time Traveler will follow along the same awesome paths as The Legacy, The Wishes, and Crimson Hollow before it. (my three favorites). I've liked everything I've seen so far, so this is a buy for me. As always, do what brings a smile to your heart. Peace.
Date published: 2018-01-26
Rated

5

out of

5
by
pennmom36
from
IF THEY'RE BOTH TIME TRAVELERS WON'T THEY RUN INTO EACH OTHER
Move over Anna, there's a new Time Traveler in Town, and he's seeking revenge on everyone, well at least the Gray and McGray family members. Anna Gray and her dear ole dad, Richard, were heading to the new McGray mansion, for a family barbecue with James and Elizabeth, when Anna is forced to swerve off the road to avoid hitting a stranger. (I wonder if Anna straps the seat belt over Richard's skull) After hoofing it to the mansion, Anna discovers a horrifying, grizzly sight, so once again, Anna must perform the sacred family ritual, that allows her to travel back in time, where hopefully, she'll be able to stop a mysterious Time Traveler from destroying her entire family! I've always been a fan of the Grim Tales series, and I've always loved the realistic graphics that Elephant Games brings to the table. Lately, the Collector's Edition goodies have been diminishing little by little, from some of the devs, but not from this pachyderm proboscidea! Each scene has a Morphing Object (yea! my favorite CE feature) and some of the scenes have collectible Puzzle Pieces to assemble a Screensaver, and collectible Gray McGray family Statues, that give brief descriptions of who's who to whom. Every time I play a new Grim Tales, I'm always left with more questions than answers, it seems. As I rummage through my (aka Anna) family photos, one is labeled Anna, Elizabeth McGray and her two sons. I have to label my own name on the photo, yet I can't label the kids names, they are just Elizabeth's two sons Then when I arrive at the mansion, I immediately say "oh I'm too late" am I psychic as well Shortly thereafter, I see that the Red Wine has been Cosbeyed (think about it) which turns the red wine to green. Unless I just polished off an entire bottle of wine first, wouldn't I notice my red wine was now green I pick up a threatening memo left behind by the perp, know how I know it's from the perp Cause he signed it....a demon from the past. Once I finally make my way inside the mansion, I discover cobwebs in every nook and cranny. They can afford a mansion, but not a maid The mansion comes with a beautiful pond, stocked with blacktipped sharks Out back is the fireplace, and a pot of boiling water. Okay, after all they were having a picnic, but no matter how many times I return, it never boils and evaporates, again okay. But the real question is, if time supposedly stands still, if everyone is "frozen" in place, and Anna is the only one that can move, why is the water boiling The good news is that I use the same screwdriver FOUR times just in the demo! (can't say the same for the net, which is discarded immediately, only to discover the next scene requires something similar) [end confusion] The Hidden Objects vary, and are nicely done, but there are no alternative games available if you're not into HOP's. There are Interactive List finds, Silhouetted Shape finds and Pair finds where you move two objects at a time to find matches. There are also smaller Zoom Zone HOP's with just a handful of Silhouetted Shape objects to find. The Mini Games are good, although nothing really new is presented. Most are easy to medium difficulty. Below are brief descriptions of some of the games you'll encounter during the demo: 1) Swap triangles to complete the pattern, swapping vertically will rotate triangles. 2) Rotate inner and outer circles to restore the pattern. 3) Swap lock parts to match the carved dowels. 4) Arrange the fish so they will fit into their matching slots when the you press the play button. 5) Swap the footprint tokens to match their animal counterparts. 6) Swap colored elements that create connections until all connections have been closed. 7) Guide the gold golf ball to make a hole-in-one, by moving the red balls against the gates to create a path (repeat x2) 8) Turn the dial to input the correct code according to the clue. GRIM TALES GAMES AVAILABLE Title***Collector's Edition Release Date***Average Rating  1- The Bride (August 4-2011) 3.8 2- The Legacy (January 5-2012) 4.6 3- The Wishes (July 12-2012) 4.5 4 -The Stone Queen (January 3-2013) 3.9 5 -Bloody Mary (August 1-2013) 4.3 6 -The Vengeance (May 15-2014) 4.5 7 -Color of Fright (November 6-2014) 3.8 8 -The Final Suspect (May 16-2015) 3.9 9 -Threads of Destiny (October 7-2015) 3.9 10 -The Heir (February 25-2016) 4.3 11 -Crimson Hollow (August 25-2016) 4.1 12 -Graywitch (February 2-2017) 4.0 13 -The White Lady (August 3-2017) 4.0 14-The Time Traveler (January 25-2017) n/a by: Elephant Games This Collector's Edition version has 8 Wallpapers, 8 Concept Art pictures, 5 Music Soundtracks, Archives, 14 Collectible Family Statues, Morphing Objects in each scene, 18 Achievements to earn, 26 hidden Puzzle Pieces to assemble a Screensaver, a built in Strategy Guide and a Bonus Chapter, enjoy!
Date published: 2018-01-25
Rated

5

out of

5
by
Lissi22
from
Amazing Grim Tales
Another great story about grim tales and Anna Gray. I love elephant games. These beautiful graphics, relaxing Minigames, I hope there are still some sequels
Date published: 2018-01-25
Rated

5

out of

5
by
brassminnie
from
Love this series
I usually wait for the SE, but not on this one. I don't demo. I just buy. I've never been disappointed and this is no exception. Time travel! Fix the present in the past. Paradoxes are a family's best friend. This may not be the best of the series, but it was enjoyable all the way through. I'm tired of horror, but it's the easiest thing to write, so we get the same evil being trying to steal souls etc.in one game after another. This series has left that and I truly appreciate the creative effort. Just a reminder, the baton and the skull were passed. Anna is not Richard's daughter. Richard may have taken Mike's memory of traveling in time, but I think the dev now has a time-traveling relative in reserve. We shall see and I'll definitely be watching.
Date published: 2018-01-25
The Big Fish Guarantee:
Quality tested and virus free. No ads, no adware, no spyware internet download manager 6.12 full crack
Your Security and Privacy are important to us! Privacy Policy
Go Learn how to enable more than one RDP session in Windows XP.,Windows OS (Windows 7/8/10) .,Windows 10 is still far from perfect, with users continuing to complain about Windows 10 problems on a daily basis. Microsoft are doing their best to remedy the .
Windows 10 problems Nov 2018 Product Reviews
Windows 10 is still far from perfect, with users continuing to complain about Windows 10 problems on a daily basis. Microsoft are doing their best to remedy the situation with updates that seem to take place each week, but can they really stop the influx of Windows 10 errors and bugs that keep happening without fail
We want you to use this page to discuss your Windows 10 problems in our comments section, as you'll often find the best help and the quickest way of getting help is by asking other Windows 10 users.
What Windows 10 problems or errors do you have on Sunday December 2, 2018 Leave your status below and let's try get to the root of the issue to get you back at full speed.
Look out for updates from the PR team during official statements from Microsoft regarding problems and participate in the comments section to troubleshoot effectively IDM 6 12 Build 26 patch
Related articles
IDM 6.30 Build 9 Crack Patch Registered FREE 100% . CraCk idm 2016Microsoft office 2016 crack For Windows is the final release of Microsoft. So am here and sharing with you. Its hold many features, functions,Internet Download Manager (IDM) 6.31 Build 3 Crack Full Versionis the world best downloading software. IDM Crack can easily download videos from,Microsoft Office 2016 Crack with the serial key is a tool that makes MS Office 2016 free to the user. It also adds some advanced features to this software.
Windows 8 Crack Download Keygen Activator Crack windows 8Google Earth pro crack keys Free here is very unlikely that there is a person who hasn't heard about it and who hasn't used it at least once..,Windows 8 Crack is the most widely used operating system. New updated Activator is the most genuine and reliable activator for all version/ flavors of windows 8, 8.1 .,Прога пока лажовая. Просканил 8 сетей, показала good в 6 из их. Ну понятно, что ни один пароль не .
IDM Crack 6.31 Build 8 Full Version With Crack PiratePC.Net Idm full crackIDM crack is here for you. you can download crack IDM free. you can also check updates and much more within one second. idm 6.31 serial key crack and patch.,Internet Download Manager (IDM) 6.31 Build 3 Crack Full Versionis the world best downloading software. IDM Crack can easily download videos from,Internet Download Manager IDM Crack 6.31 Build 3 Patch [Universal Key] can help you download any kind of stuff from internet. This application can basicale