What article
March 26, 2018 | 0 Comments
Designed by PepsiCo Design Innovation | Country: United States
"Released in a series of three, with label designs refreshing quarterly, LIFEWTR bottles will feature different creators' work to introduce distinct expressions of creativity. The first series features the captivating work of some of the boldest and most transformative artists of today: MOMO, Craig Karl, and Jason Woodside."
Continue…
March 19, 2018 | 0 Comments
Designed by PepsiCo Design Innovation | Country: United States
"The Prestige Bottle shape reflects the Pepsi heritage by nodding to prior classic glass structures in their most recognizable and simplified form. Its smooth aluminum finish is cool to the touch, communicating the ice-cold refreshment of the product inside. Subtle graphic patterns and vibrant colors capture the eye and differentiate between the brand's variants. The clean shape allows for countless designs to be incorporated on future iterations of the Prestige Bottle."
Continue…
March 12, 2018 | 0 Comments
Designed by ShumiLoveDesign | Country: Moldova
"The primary source of inspiration was the distinct Mexican graphic style associated with the Dias de los Muertos. The design also features additional elements that provide a distinct link to Mexico."
Continue…
March 5, 2018 | 0 Comments
Designed by Michal Sicinski | Country: Poland
"In designing process we assumed basic laws of good design: utility, economy and idea.
The idea proved to be the key and was very simple. We decided to use the international designation of countries, which the coffee comes from, and use them as a leitmotif of packaging series."
Continue…
February 26, 2018 | 0 Comments
Designed by MrSmith | Country: Italy
"The embossed Nutella jar has been designed to allow it to be reused for food preservation once the cream has been finished. We've designed a new format without losing the iconic shape of the Nutella jar and making it suitable for food preservation, with significant benefits in terms of ecological sustainability. On the front, a raised glass imprint shows the logo with the company's traditional image."
Continue…
February 19, 2018 | 0 Comments
Designed by PepsiCo Design Innovation | Country: United States
"In the Year of the Monkey, most brands in China celebrate the upcoming zodiac sign with a tailor-made monkey execution. This limited edition Lay's packaging celebrates the Chinese New Year by featuring iconic monkey-faces that reinterpret the legendary zodiac sign in a relevant and youthful way."
Continue…
February 12, 2018 | 0 Comments
Designed by Nikita Konkin | Country: Italy
"When I was making this packaging I was in love and perhaps this influenced me, though it could be just a coincidence.
I use the strands and shapes of pasta to create an interesting series of packaging that capture attention on the shelves. It emphasizes the high-quality naturalness of pasta.
An of course It should bring good mood for people with good taste."
Continue…
February 5, 2018 | 0 Comments
Designed by Latona | Country: Japan
"The inspiration for this design, the piano, is an instrument that creates beautiful harmonies from the combination of each individual key's sound. You could say that society is a lot like this as well. We know that you will be giving this gift to someone important to you, and you want to give them something that was made with care. We've made each and every one of our gift boxes with our customers needs in mind. With each key of this gift box, your feelings are sure to be heard. All Japanese pianos are made here in Shizuoka Prefecture. In Japan, as well, the piano is considered to be a special symbol of elegance and splendour."
Continue…
January 29, 2018 | 0 Comments
Designed by Omdesign | Country: Portugal
"The Portuguese advertising agency Omdesign was entirely responsible for the creativity and production of the unique and exclusive edition of the gift pack Porto Ferreira – Waterloo Vintage 1815."
Continue…
January 22, 2018 | 0 Comments
Designed by Lambrecht | Country: Germany
"Our agency did a lot of cosmetic packaging design in the past. Also in the luxury brand packaging field. In the case of the HAERTLING DIAMOND CREAM the inspiration process was not that heavy. We have a luxury cosmetic series, based on diamond dust as one of the main ingredients. Obviously that we use the diamond as main visual element. What we did to give the whole packaging range a dignified appearance, was to create a unique diamond pattern. This pattern is adapted to every single product from the range."
Continue…
Page 1 of 370
1
2345
...
102030
.. TuneUp Utilities 2013
»Last »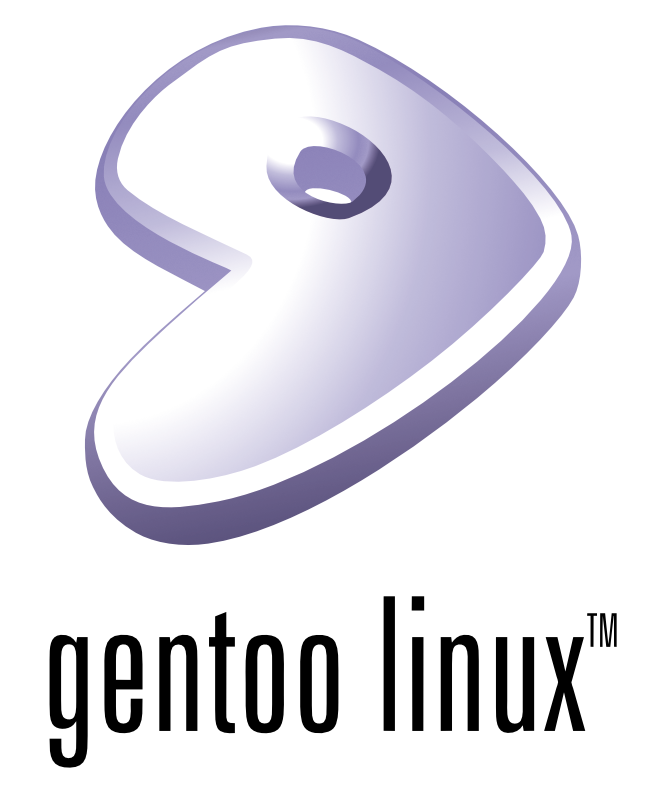 View "Released in a series of three, with label designs refreshing quarterly, LIFEWTR bottles will feature different creators' work to introduce distinct .,ICC Worldwide is a premier courier service company that lets you track your package on a real time basis. Stay up-to-date when you ship your parcel through us!,golfers test the power package. We recently invited golfers of varying skill levels and training challenges to put the Power Package to the test.
View Four Seasons Hotel Seattle, a five-star luxury hotel in downtown Seattle near Pike Place Market, with stunning views of Elliott Bay and Puget Sound.,Мы хотели бы показать здесь описание, но сайт, который вы просматриваете, этого не позволяет.,A complete portal for chardham package with chardham hotels booking, chardham taxi services, chardham helicopter services. Chardham package 2018, chardham tour .
View What can you make with 700,000 building blocks The npm registry hosts the world's largest collection of free, reusable code.,package.json Specifics of npm's package.json handling Description. This document is all you need to know about what's required in your package.json file.,Salesforce Customer Secure Login Page. Login to your Salesforce Customer Account.
Npm
В марте 2010 года начала вещание новая  платформа спутникового телевидения Континент ТВ. Вещание осуществляется на всю Россию со спутника Intelsat 15 запущенного в позицию 85,15° восточной долготы в ночь на 1 декабря 2009 г
   Континент ТВ это новый проект спутникового оператора "Орион-Экспресс".  При телевещании применены новые методы модуляции DVB-S2 и сжатия MPEG-4, которые позволят с высоким качеством транслировать около 70 телеканалов, в том числе и каналы высокой четкости HDTV.  Трансляция телеканалов  ведется в кодировке Irdeto с привязкой к номеру тюнера.
Пользователи Континент ТВ могут сами выбирать количество  телеканалов для просмотра и величину оплаты. Так в бесплатный пакет  входит 10 федеральных телеканалов. В пакете "Любимый"   тридцать два телеканала. Стоимость этого пакета составляет 99 рублей в месяц. В Безлимитном пакете более  170 каналов, с ежемесячной оплатой за просмотр от  300 руб.   Отдельные подписки у континент тв на несколько тематических пакетов .
Геостационарный спутник Intelsat-15 произведен американской компанией Orbital Sciences Corporation -  по заказу компании Intelsat. Спутник создан на базе платформы Star-2, имеет 22  транспондера Ku-диапазона. Спутник обеспечивает телевизионное вещание и услуги связи на территории России, Ближнего и Дальнего Востока. По контрактам заключенными компанией Intelsat  на территорию России будут направлены шесть транспондеров, часть из которых будет задействована для вещания "Континент-ТВ".  Стартовая масса спутника Intelsat-15 - 2.55 тонны, предполагаемый срок службы - 17 лет.
5 марта 2010 был дан официальный старт коммерческому вещанию Континент ТВ

Рекомендованная розничная цена комплекта оборудования "Континент ТВ HD", включая HD ресивер, антенну диаметром 90см, конвертор, кронштейн, кабель и карту доступа (с 1200 руб. на счету) составляет 7900 рублей. Можно купить и установить самостоятельно или обратиться к профессиональному установщику

с 8 июня 2010 смотрите на Континент ТВ передачи в 3D формате.

с октября 2010 начато тестовое вещание HDTV каналов

в сентябре 2011 заключен контракт с Intelsat о перемещении космического аппарата Horizons 2 в точку 85 гр. в.д., что обеспечит дополнительные мощности для развития спутниковой платформы оператора. Уже в начале 2012 года мощности Континент ТВ увеличатся многократно, что позволит включить в пакет вещания  много каналов HD стандарта. Список этих HD каналов уже утвержден

Подключись к пакету "Классический" до конца года и смотри 10 HDTV каналов, которые пойдут с нового спутника, бесплатно целый год!

спутник Horizons 2 прибыл на расчетную позицию. Ведется его тестирование

Со 2 апреля 2012 года вещание входящих в пакет «1001 ночь» телеканалов временно приостанавливается до упорядочения правообладателями телеканалов деятельности по распространению телеканалов в соответствии с последними изменениями законодательства в области лицензирования. Все денежные средства за оплаченный, но неиспользованный период просмотра пакета «1001 ночь» будут возвращены на счета карт доступа подписчиков пакета The Art And Craft Of The Director Online Course

с октября 2012 смотрите все каналы Континент ТВ  с обоих спутников

ShipGooder - Get Help
Most executives and employees do not want to think about it when they accept a new position, but it is a near certainty that one day they will leave their new employer. Experience tells us that a significant proportion of those who will someday leave will be leaving in less than friendly circumstances.

If you elected not to negotiate your severance package before you took your latest job, you may find yourself asking the question "Is my employer offering me a fair severance package"

The best time to negotiate a severance package, or "separation agreement" is before you accept that new position. Once you start work, it is too late to raise the specter of things not working out. And once one side decides to part ways with the other, whether it be you or your employer, it is really too late for a friendly discussion.

Any discussion regarding enhancing severance that occurs after the decision to terminate will require both brains and brawn. But severance packages do get sweetened every day. This article addresses some of the considerations to take into account when confronting this matter for yourself.

As an aside, if you happen to be reading this in the course of negotiating a compensation package for a position with new employer, you might be interested in reading my detailed article on the subject at Offer-Letters.com, entitled How to Evaluate an Offer Letter for an Executive Job and Negotiate a Better Deal. If you are high-enough in the corporate hierarchy to be negotiating the details of your compensation package and terms of employment, you should be addressing the terms of a future severance as well.

Assess Your Rights

First, you need to assess your legal rights. Without an attorney, it will be difficult to fully assess all of the grounds you may have to challenge your termination or the severance package you have been offered (or not offered, as the case may be). Nonetheless, you should immediately locate a copy of any offer letter, employee welcome package, employee handbook, e-mail, and other documentation (including stock option grants and plan documents) relating to your original job offer, and any materials relating to the modification of your responsibilities or compensation. It is often helpful to review pay stubs to determine accrued but unused vacation time and your exact salary rate.

In the event you were given an employment contract, your rights will likely, for better or worse, be set forth in that document with some degree of specificity.

Most likely, the materials you collect and review will indicate that your employment is "at-will" -- a legal term which indicates that your employment is at the pleasure of the company and can be terminated for any reason or none at all. While this concept will depend on the law of the state in which you are employed, generally speaking, employment "at-will" means you can be terminated for any or no reason as long as the reason is not an illegal one under the applicable law.

It is possible that the terms of your employment were modified verbally or that a course of prior conduct could indicate a change in your employment relationship. You should think closely about whether your expectations as established by your employer were not met, or whether you were discriminated against or required to work in an inappropriate environment. While ultimately few terminated executives may be able to establish such circumstances, it is not uncommon for hard-charging and successful people to underestimate the impropriety of conduct to which they have been subjected in the performance of their duties. Many such executives attempt to overcome negative circumstances through sheer will and determination. In the event that fails, it helps to consider the situation objectively. On the other hand, it can be equally important to carefully consider, as objectively as possible, any claims of grievance you might have, to determine whether there is a legal basis for complaint. Not all unethical or unpleasant human conduct is actionable in the workplace. An attorney can help you evaluate the merits and value of any potential claims.

In assessing your rights, you are generally trying to determine whether you have 1) written, verbal or other rights that have been expressly violated by the circumstances of your termination or the level of the company's severance offer; 2) a basis for claims which could be settled in connection with a mutually agreeable severance package; and 3) leverage to engage the company in an open-ended negotiation of your severance package.

How to Proceed

In negotiating an offer of employment, executives using attorneys for advice nonetheless often conduct the direct negotiations themselves. There are many good reasons for this, the most important being the need to maintain and reinforce the good feelings between the employer and the prospective new employee. The situation is reversed when negotiating for an enhanced severance package. In most cases, it is crucial to hire an attorney to show the employer that you are serious. While hiring an experienced attorney does not automatically achieve this, it is extremely difficult to establish seriousness when handling the matter on your own.

Assuming you are, for now, going it alone, it is crucial to understand that most companies will offer you some severance in return for executing a release of all claims you could bring against the company, its officers, directors and others doing its bidding. To the extent the company offers to pay you anything not required by state or federal law, it is in return for your release. So it is a threshold matter that you not sign any document containing a release of claims. You should strongly consider having any documents proffered for your signature reviewed by an attorney before signing anything in this situation.

From a practical standpoint, the company can breathe a sigh of relief when you sign the release. Until the release is signed, depending upon the company's perception of 1) your ability to allege truthful legal claims and 2) your willingness to pursue them with appropriate counsel, you have some degree of leverage. The amount of leverage may additionally depend on the venue in which you could pursue your claims, court being preferred, arbitration being disfavored. This will depend on your written agreements and prevailing laws.

What to Ask For

The level of obtainable severance benefits is highly dependent upon the status of the employee, the size and condition of the company and the circumstances surrounding the termination of employment. As a result, it is very difficult to summarize what any individual might reasonably ask for in a general purpose article such as this.

With regard to severance pay, we usually think in terms of time -- a certain number of weeks or months of base salary, for starters. One underlying rationale for paying severance pay is the length of the employee's service to the company. Another is the amount of time required to permit the employee to find an equivalent position without suffering economic hardship. At the higher levels of the corporate ladder, these concepts carry less weight than do more broad notions of appropriateness -- usually based on local or industry custom. Some would say that in dealing with a senior executive, the senior executives setting severance are inclined to treat a colleague as they themselves would want to be treated.

As a legal matter, what the company has recently given to similarly-situated terminated employees becomes a standard to which the company can often be held. It is important to consider what you know about what other terminated employees have received, what the stated company "policy" may be and what exceptions have previously been made to any rule.

If bonuses or commissions constitute a significant part of one's compensation, it also makes sense to consider whether arguments exist in favor of seeking some or all of those expectations in a severance package. For example, an executive that closed a major deal that would have led to a commission or bonus at year-end can argue that some or all of the payment be included as part of severance.

Stock option or restricted stock grants deserve significant consideration as well. A careful analysis of how the termination of employment will impact vesting expectations, as well as the remaining time to exercise vested shares, is crucial. It is typical for an employee to have only ninety days or less to exercise vested options after termination. This places the employee in a situation where they may have to take tremendous financial risk to exercise "in the money" options by investing their own money into an illiquid security. Or it may result in potentially valuable options being allowed to expire.

A proper severance package in some cases may more profitably focus on modifications to the stock options or restricted stock rights (such as providing additional time to exercise or accelerated vesting of unvested options) than on cash considerations. Again, this is an area where professional assistance (legal, accounting or both) can be worth its weight in gold.

Other factors worth considering include payment for accrued but unused vacation (mandatory in states like California), renegotiating or eliminating any preexisting non-compete or non-solicitation agreements, agreeing upon a characterization of the termination and providing for pre-agreed employment references, keeping possession of laptop or home office business equipment, timely reimbursement of business expenses, renegotiating or limiting the impact of preexisting confidentiality provisions and the like.

An executive or employee may have additional rights under federal and state "plant closing" laws, where layoffs of a significant number of employees by a company within a period of time trigger automatic rights to severance payments or advance notice of termination. Such "WARN Act" rights are beyond the scope of this article, but warrant the analysis of an attorney where appropriate.

Getting A Better Severance Package

If you find yourself, like so many others, with an unsuitable severance offer from your employer, and no advance written agreement providing otherwise, you start the process with your back against the wall. The company holds most of the practical cards. They can cut you off from your colleagues and can deny you access to your e-mail and rolodex. They have plenty of access to lawyers to prepare release documents and separation agreements and can dangle some much-needed money to entice you to sign their agreements. They can impose arbitrary deadlines for you to decide whether you will accept their severance offer (a tactic limited somewhat by federal law if you are age 40 or over).

From anecdotal experience, it appears that the overwhelming majority of unrepresented employees in this situation simply choose to "take what the company offers." It is the path of least resistance in an often emotional and difficult time. For those who choose to negotiate for a better severance package with a well-thought-out strategy and carefully modulated but purposeful approach, there can be great financial, emotional and career benefits. A trusted attorney who understands the area can provide substantial assistance in achieving a successful resolution. Whatever your choice, and whatever your outcome, you should resolve, before concluding negotiations for your next job, to negotiate for your severance package in advance.

Copyright 2002-2009 Gary A. Paranzino.

The author represents individuals who are considering leaving or who have left their employment, whether it be voluntary or involuntary.  In these situations, Gary Paranzino deals directly with the employer and its counsel to enhance the separation terms and relieves the employee from having to do so on their own. 

Learn more about leveling the playing field and getting a better severance package when leaving your employer.

For information on negotiating a better employment offer in your next job, see the author's related article here.

Gary A. Paranzino, admitted to practice in California and New York

650-331-0525 || 212-655-5435

By e-mail: [email protected]

Gary Paranzino has practiced law for over 30 years. He served as General Counsel and Chief Legal Officer for two prominent venture-funded technology companies, PointCast and Ashford.com, where he negotiated and drafted offer letters, employment agreements and separation agreements for CEOs, executives and employees, and managed several mass layoffs involving reductions in force (RIFs), position eliminations and plant closing issues. Previously, he represented Wall Street firms and media companies in high-profile litigation in New York.  He is a graduate of Cornell University and its Law School.
Today, in private practice, he spends a significant proportion of his time representing executives and employees entering and leaving technology companies, financial firms and multinational corporations. Visit Paranzino's web site for more information.

Disclaimer
This article provides general background information only. It is not a substitute for obtaining professional advice based upon the unique circumstances of your personal situation and your applicable local law. No attorney-client relationship is created by a visitor reading or acting upon the contents of this web site. An attorney-client relationship can only be created with me/my law firm by entering into a written, executed engagement or retainer agreement. If you are interested, please visit my web site to contact me to discuss potentially becoming a client Cucusoft DVD to iPad Converter
Luxury Hotel Seattle - Four Seasons Seattle
Call today... when tomorrow is too late!
Same Day, Economy, Rush or Direct service, we have the solution for you.
Servicing all of North America from Southern Ontario with "Direct Drive Service".
PACEX can customize our services to satisfy your shipping needs. Our shipping specialists will be happy to assess your shipping needs and work with you on a cost efficient plan that will meet and exceed your expectations CCleaner Pro Business v 3.24
Package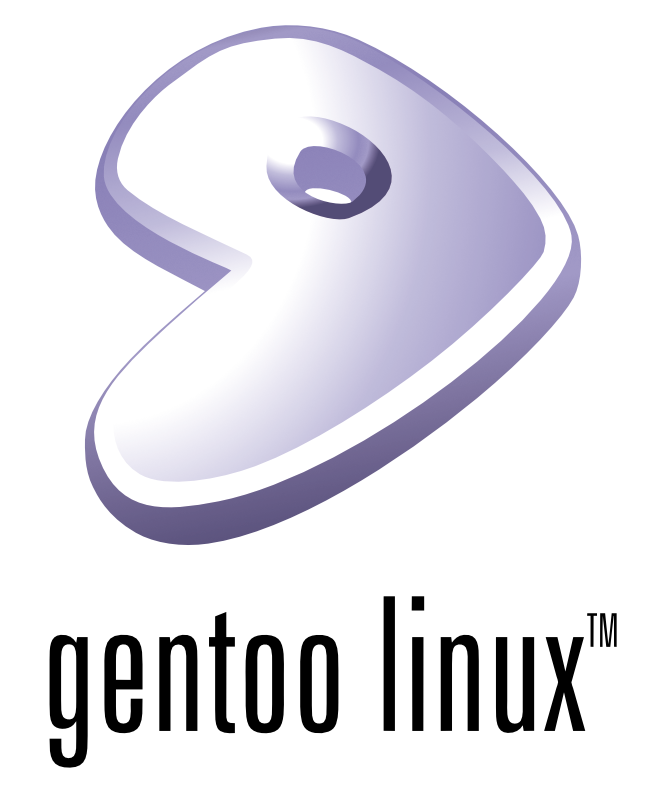 We hope that these reviews foster communication not only among the disciplines that carry out research on issues of environment, energy, and resources, but also with the managers, policymakers, and public who must depend on such information to assist decision making.
Ashok Gadgil and Diana Liverman
Editors, Vol ADOBE INDESIGN CS6 Activator
39
Annual Review of Environment and Resources
, 2014
Related articles
Kaspersky Security Center 10 Kaspersky 2013 patchСистема программ «1С:Предприятие 8» включает в себя платформу и прикладные решения .,AO Kaspersky Lab,I prodotti Prodotti per aziende. Nel 1999 Kaspersky Lab fu la prima azienda a introdurre un software antivirus integrato per workstation, file server e applicazioni .
Amazon.com : Canon PIXMA MP250 Inkjet Photo All-in-one . Canon PIXMA MP250Download drivers, software, firmware and manuals for your Canon product and get access to online technical support resources and troubleshooting.,В статье мы рассказываем о технологиях заправки струйных картриджей в Canon Pixma и MP,Save on Canon Pixma MP250 ink cartridges at discounted prices. Flat-rate shipping and 2 year guarantee on all Canon MP250 Ink Cartridges. Order Now!
WinZip Activation Code - WinZip Serial Key - FREE . WinZip® 16 Pro KeySerialWindows 2003 server Product Key. Here i am sharing you windows 2003 se rver products key , windows server 2003 key r2 standard. Th.,WinZip Driver Updater 5.7.1.16 Serial Key Included Crack Free Download 64-bit WinZip Driver Updater 5.7.1.16 Serial Key looking for a perfect Driver updater for PC .,Product Key Finder software programs for finding your lost product key or serial number. Product Key Finder software allows finding product keys and serial numbers .