Contents
Bueno, en esta entrada les presento este activador para el programa ofimático Microsoft Office 2010, en cualquier versión que tengan, esta herramienta permite la activación del paquete Offimatico Office 2010, en el modo totalmente, o solo activar alguno de sus componentes, la palabra Toolkit, en su nombre hace referencia a las utilidades que pueden ser útiles, que pueden usarse, desde el mismo programa.
Del creador del Microsoft Toolkit, este es una versión anterior a esta, por no decir que es la ultima que esta como activador independiente, quedando bajo esta marca en su versión 2.2.3, la que esta disponible en el Microsoft Tolkit es la 2.3.2, pero el hecho de que el numero de versión cambio, esto no mejora ni presenta cambios significativos, por lo que esta, es mas que suficiente para activar su versión de Office.
Para que funcione, el Toolkit necesita de las librerías NET Framework 4.0, por lo que primero deberán descargar esta, e instalarla, y una vez acabada la instalación poder aplicar el Toolkit, el cual les dejo los enlaces siguientes:
Microsoft .NET Framework 4 (instalador independiente)
En el que podrán descargar el instalador y aplicarlo en ausencia de Internet, por lo que no tendrán problemas con su conexión.
El éxito de este programa radica en su diseño, en el cual la activación se hace por via KMS, en el cual este emula un KMS Host, consiguiendo así la activación por 180 días, es decir, seis meses, allí entra otro componente llamado AutoKMS, el cual resetea la cuenta de activación y se actualiza automáticamente con el KMS Host, esto cada vez que reiniciemos nuestra PC, por lo que el proceso es seguro y confiable, solo habría que asegurarse de incluir los archivos del AutoKMS en la lista de exclusión de archivos de nuestro antivirus que poseamos en la maquina, ya que de lo contrario, este lo detectaría como un falso positivo.
 
Es versión vieja, pero segura
Bueno, sin mas preámbulos, el siguiente enlace:
Enlace:
MD5 Checksum:
"f0ffb80b6330f1ab66735a567c0ef7a2"

Contraseña:
"softwaremn"
Nota: El archivo esta alojado en SkyDrive, pero como el peso es inferior a los 100 MB en consecuencia, no necesitan ingresar con su cuenta Microsoft, solo deberán realizar clic en descargar y automáticamente se iniciara el proceso de descarga del archivo, no se garantiza su disponibilidad a largo plazo, por lo que habrá que beneficiarse del momento que se tiene.
Próximamente mas noticias After Effects CS6 Crack and Keygen
Read more POST ACTUALIZADO Probaste mil formas de activar Office 2010 y ninguna te funciono Office 2010 Toolkit es un conjunto de programas desarrollado para poder activar .,The Microsoft toolkit 2.6.7 is the latest windows 10 and Microsoft office 2016 activator. toolkit support all windows versions including windows 8.1 office 2013,Het is mij vandaag gelukt om Microsoft Office 2010 Professional op m'n laptop te krijgen met behulp van het programmaatje 'Office 2010 Toolkit'.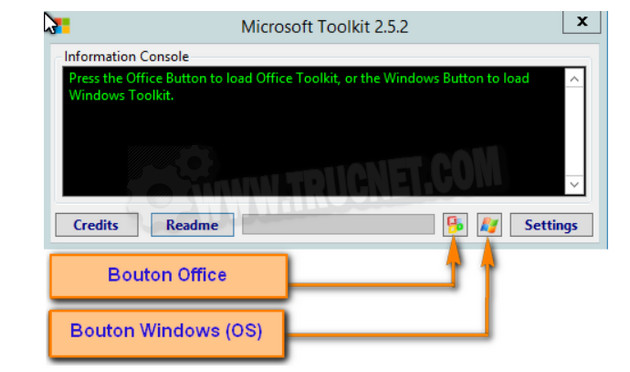 Read more office 2010 toolkitsoffice2010,office2010KMSService,, .,Microsoft Toolkit 2.5.6 Windows With EZ Activator Download is a professional windows product that turns on all the Microsoft item products,Activar Windows 10 / 8.1 / 8 y Office 2016 / 2013 / 2010. activa todas tus versiones de Windows y Office rapidamente con Microsoft Toolkit ultima version
Read more Het is mij vandaag gelukt om Microsoft Office 2010 Professional op m'n laptop te krijgen met behulp van het programmaatje 'Office 2010 Toolkit'.,Office 2010 ToolkitOffice2010KMSService,, .,office 2010 toolkitsoffice2010,office2010KMSService,, .
Office 2010 Toolkit(Office2010)2.2.3

Microsoft Office 2010 Toolkit and EZ-Activator 2.2.3 فعال ساز چند منظوره افیس 2010 میباشد .این نرم افزار شامل مجموعه ای از ابزار برای مدیریت لایسنس نرم افزار و فعال سازی ان میباشد.تمامی نسخه های افیس 2010 با این کرک فعال میشود . هم اکنون با رفتن به ادامه مطلب این ابزار کاربردی را از پاتوق یو دانلود کنید Pinnacle studio 16
Download Microsoft Toolkit 2.6.2 Final (Windows Office .
Office 2010 Toolkit anytime update, Microsoft 2010, center and Digital certification for image director and VBA projects. Characteristics that accomplish tasks thus are born by Every one of those programs; a note is for editing phrase format documents, reading, and scanning, PowerPoint can be used to make slideshows. While Microsoft prognosis is email, Microsoft accessibility is a database development and management application. Microsoft Excel is utilized to create spreadsheets; one notice is for notes generation and Publisher is being used for publishing jobs. The tools also have their particular functions that are for the most part self-explanatory for example the image supervisor is for editing and viewing images. This is a superb program from Microsoft.
Office 201 EZ-Activator is an excellent improvement related to the former edition. Initially, we see a variant consumes resources often.
Free of uncertainty, Office 2010 Keys Free Download [  87B6V-5V6B7-N8MN7-B6VV5-54GWF  ] and is acceptable for any user. For sure you understand Microsoft Office, assess how it works and follows the main reason it is so famous.
Office 2010 Toolkit package gets the tools for all sort of work. Text processing, complete databases, spreadsheets or an email client are comprised among other programs. Just research the possibilities. Office 2010 EZ-Activator has reasonably much precisely the very same attributes we saw from the Technical Preview. The context menu in Word, by way of instance, has been considerably improved and enables you to see changes in real time as you navigate through the various choices. Now you can add videos to your PowerPoint presentations, eliminate redundant messages from discussions in Outlook and add little color charts within cells from Excel spreadsheets. Additionally, there are tools to interpret text, use and take screenshots, and use exceptional effects to the pictures you use on your documents.
Feature:
Work from home using the resources required to finish a record
create a spreadsheet, or design your PowerPoint presentation together with the easy-to-install expert Model of Microsoft 2010.
Whenever you don't possess the resources to finish tasks that are important
it's easy to fall behind, and this explains why applications that provide you with access to all these various software is vital for any office professional.
With each one the modules and characteristics that have been a part of the Microsoft Office package,
features essential updates which make matters more user-friendly than ever.
This fully certified bundle works with any 32-bit or 64-bit functioning system.
When you install version 10 of Microsoft Office, start Microsoft Word, where you could create and edit a document with a handy toolbar, and several useful editing attributes all situated from the newly-designed Navigation Pane.
Peruse the user-friendly menus and toolbars to find preformatted design templates by Microsoft Publisher.
When completed, navigate the printing choices to customize the layout to your requirements.
Throughout the preview and print choice, you can find a real look at exactly what the final product will look like and make any alterations you might require.
Whether budgeting or keeping tabs on business trends and data, developing a spreadsheet in Microsoft Excel is a great way to remain organized and get the absolute most from your data.
With all kinds of distinct calculating tools available, you can place Excel to work for you and track certain points of interest inside your business.
There are over 50 brand new spreadsheet functions accessible with this 2010 variant, letting you perform more focused and comprehensive work than previously.
When utilizing Excel, be sure that you take a look at Sparklines, mini-charts that function as an efficient method to present your information.
It's easy to become bogged down with emails when you are corresponding with a lot of distinct people and companies, and that's why Microsoft Outlook was made to fight against clutter.
Included in the 2010 Professional Microsoft Office suite, Outlook consists of a useful Conversations perspective that could group messages.
For notes, documents, media, and other significant materials that you need to store securely, OneNote acts as an electronic laptop to keep each of these Very Important files at Precisely the Same Location
Office 2010 Toolkit EZ-Activator Download
Office 2010 EZ-Activator has the situation that is exactly same. It just isn't simply activated by the CD key. Sometimes CD key may not be expected throughout the installation procedure. Then take to any of the after if you should be needed to enter serial
After installing an effort form of Office 2010, you're permitted to use it for one month just. Then it shall ruin your peace. It'll provide you like that is constant every time you begin office. Today I am going to share an activator through which you can trigger Office 2010 preventing love that is unwanted by MS Office 2010!
features of Office 2010 Toolkit EZ-Activator Free Download
First, download the file from Link 1 or Link 2 (it is merely 1 MB)
This is undoubtedly known as Mini KMS.mp3, and you have to rename it as Mini KMS.zip.
Now Open Mini KMS.zip, and there you shall get the .iso file. Open the ISO file with Windows Explorer or by any ISO software. Now do the next –
Now strike in the activator. (Disconnect net and near all running Office programs)
Choose Activate Office 2010.
Right here you will notice a command window that is prompt. You could ask for kind 1 through 3. Type 1 or 2 to begin the procedure and watch for a few minutes.
Then press any key to exit.
We Have all KMSpico Tool that can activate Office 2007 Activator, Office 2010 Toolkit, Office 2013 Toolkit EZ activator,  MS Office 365 Crack, Office 2016 Activator,  Windows Vista Activator,  Windows 7 Activator, Windows 8 Activator, Windows 8.1 Activator, Windows 10 Activator .  If you Need Any software  with go clicks
PROS
Complete
Total Improved performance
Excellent interface
Enriched SmartArt components
New Excel and accessibility components
CONS
Summary
Review Date
Reviewed Item
Office 2010 Toolkit EZ-Activator Free Download
Author Rating
5
Related
This entry was posted in Office 2010 Toolkit, Uncategorized. Bookmark the permalink
Kaspersky Security 2013 Activator And - Keys
Microsoft Toolkit 2.6.7 Download Official™ ®Activator MS .
Office 2010 Toolkit And Ez-Activator is greatest and high activator till 2017. This toolkit Office 2010 and older CODYQX4 Bosh in the following all of the activator. Their License and activation feature a set of tools for providing. You simply Office, Word or Excel regarding the service of a device which can keep. Office 2010 and 2015 works together with all earlier incarnations. It is the office Toolkit for any windows computer that is free, and it is a set of tools that help you manage, license, deploy, and activate all Microsoft Office programs, as well as Microsoft Windows in general. Not only can Microsoft office 2010 be activated but all others such as Microsoft Office 2003, 2007, 2013, and 2016. It can activate every editions and version of Windows 8.
Office 2010 Toolkit
Almost every situation you can make use of a Retail permission, KMS activation. Office 2010 Toolkit and EZ-activator 2.2.3 is the most suitable option for yourself inactivation area. Alternatives to the service of different variations of MS company, also, CODYQX4 to activate house windows 7 and home windows 8 are various options so that a not abnormal activator for modern-day products of Microsoft.
It does support all editions of Microsoft Windows (Windows 10, Windows 8.1 Windows 8, Windows 7) as well. If you run Microsoft Office (2003, 2007, 2010, 2013 and 2016) on your computer, you should look into this software. The user interface of the software is very friendly, and everything is set up for simple use. You do not have to be computer savvy or even have prior experience with similar programs. All operations are carried out in the background, along with a graphical interface is disabled to prevent multiple execution functions, since this could lead to instability or trouble for the Ms. Office 2010. Options Auto KMS Uninstaller, AutoRearm Uninstaller, Office Uninstaller and Product Key Checker work, even though Ms. Office 2010 is never installed.
Features Of Office 2010 Toolkit
It can activate every publication of Windows 7.
Provides support for the 64­bit system.
It is entirely virus free.
The software is straightforward to use.
It will not harm your PC in any way.
It is easy to download.
Switching to Microsoft Office 2013 is available
Office 2010 Toolkit And Ez-Activator
It is mandatory to purchase a license key to acquire the full version of the MS Office activator.This might be bugging and disturbing for you if Microsoft office is among the vital suits you constantly use because you may often receive notifications telling you how you have a few days remaining to use the suite. The activator has made everything better. Numerous believe that it is difficult or expensive to get genuine collections of Microsoft products.
This Office 2010 Activator offers an easy and fruitful way to get lifetime service of the or unique and high priced utilities. EZ activator and Auto KMS tools are ingrained provide a best service algorithmic rule. Compare along with other activators, this toolkit sounds them all, mainly because it has a specific recognition module which validates your activation for a legitimate content of the solution.
A number of the different activators fail to provide this particular aspect. This Windows activation application is the Office toolkit for any house windows and may be used on any computer. It is free, and this is some tools which permit anyone to permit, handle, stimulate and deploy all Microsoft Office tools, and also all versions of Microsoft Windows. Microsoft Toolkit shall help you make the Microsoft Office packages manage better if they're duplicated or pirated types from the original.
There's no necessity becoming frightened if we hear about using activation pc software to activate Microsoft products. The interface of the application is extremely genial, and everything is established for simple usage. You do not possess being desktop computer wise or perhaps even have got prior experience in similar products. Almost everything is basically set to be a one-click procedure to support our activities. You will find there's selection of great functions that get the toolkit beneficially and yes it is effortless to get your fingers of the toolkit truly. There exists no tiresome procedure for the setting.
Key Features of Office 2010 Toolkit And Ez-Activator
Activation of Office 2010 (the usage of KMS)
Retail transformation in extent License
Reset the trial counter
upload an operating key
Take a look at your product key
View the fame of activation
Backup License
Do away with office
Device Necessities or System
This tools for controlling licenses and activation of Ms. Office 2010.
The effect of all of the features exhibited in the information in the console window.
 Requirements:
Installed Microsoft
Internet Framework 3.5
How To Activate Office 2010 Toolkit And Ez-Activator:
Office 2010 Toolkit Activator Download for Lifetime Activation
Attenzione: la procedura descritta in questo articolo è esclusivamente pubblicata a scopo informativo e didattico. Il download del programma e il crack di Office 2010 sono illegali e assolutamente sconsigliati dalla redazione di questo sito. L'autore, la Redazione e l'editore non si assumono nessuna responsabilità dall'uso proprio o improprio che l'utente/lettore farà con le informazioni qui fornite. Si consiglia l'utilizzo di software Microsoft originale.
Attivare Office 2010 significa semplicemente convalidare la licenza di acquisto del software. E' una procedura molto semplice che può essere effettuata per telefono o via Internet. Non tutti comunque ne sono capaci, e a volte si rende necessario l'utilizzo di un crack specifico come Office 2010 Toolkit.
Questo non significa che una copia di Microsoft Office attivata con Office Toolkit sia legale, anzi: non lo è affatto! Però comunque se avete regolarmente acquistato il software e volete continuare ad usarlo dopo i 30 giorni, potete procedere con questa attivazione. In pratica Office 2010 Toolkit serve ad attivare una copia di Office 2010 gratuitamente e illegalmente! Pertanto, a meno che non abbiate come detto già pagato la licenza, vi ricordiamo che farlo costituisce reato.
Leggi anche come attivare Windows 7 per sempre su AmicoGeek!

Usare Office 2010 Toolkit è semplicissimo per chiunque: basta scaricare il programma e cliccare, dopo averlo aperto, sul pulsante "EZ-Activator" come mostrato nell'immagine soprastante.
Al termine verrà visualizzata la scritta "Office 2010 was succesfully activated". La procedura funziona solo con l'utilizzo di Windows privo del software WAT, e su Office non bisogna eseguire gli aggiornamenti. Inoltre, per poter utilizzare Office 2010 Toolkit è necessario aver installato il programma gratuito Microsoft .NET Framework 4.0. Nota inoltre che alcuni antivirus potrebbero segnalare il programma come dannoso.
Leggi anche la guida AmicoGeek.it per fare soldi rispondendo a brevissimi sondaggi online!
Download Office 2010 Toolkit 2.2 free 5 day remote desktop
3 con EZ-Activator (aggiornato 2016)
Related articles
Farm Fables iPad iPhone Android Mac PC Game Big Fish Farm FablesMidsummer at Stone Mountain Farm- Saturday, July 28th,2018. July 22, 2018 admin Uncategorized. How do we build a wicker man every year at Midsummer,Amazon.com: Fables Vol. 2: Animal Farm (9781401200770): Bill Willingham, Mark Buckingham: Books,Download Fables of the Kingdom II, or play this game and 1500 others online instantly in English for free on Zylom!
PC Astuces - Installer Windows 8 depuis une cle USB Windows 8 USB InstallerIf you'd like to install Windows but don't have a DVD drive, it's easy enough to create a bootable USB flash drive with the right installation media.,Installer Windows 8 depuis une cle USB Depuis Windows 98, les versions "grand public" de Windows sont commercialisees sur un support optique.,Voici une astuce pour creer une clef USB bootable et installer Windows XP depuis cette cle. Ceci est tres utile surtout pour les utilisateurs de Netbook mais aussi .
Avast Download Free Antivirus VPN 100% Free Easy Avast! Free Antivirus full v7.0Todos los elinks de Programas para descargar Bajar gratis por emule elink espanol,Antivirus is essential tool that most people need to protect their Windows operating system from Viruses, Trojans, and other bad stuff. Unfortunately, most .,Large selection of reviewed shareware and freeware software.