Contents of the article
In the matter that you landing on this page due to your eager on a will that you wanna upgrade your Samsung Galaxy Ace from the default Android FroYo Operating System version 2.2 to Android 2.3 aka Android Gingerbread, we had a suggestion for you. First you need to had Samsung Kies in your Windows Desktop PC (Win XP, Vista or Windows 7). Then you can download the Samsung Kies, PC Sync from here [ about 77MB, just click the link please], and you can update your Galaxy Ace through Kies.
Just wanna let you know, if you already Update your Ace to Gingerbread Android 2.3, the User Manual of this Gingerbread [Spanish Language] can be downloaded at "PDF Download" Section Tab which we already shared with you. The Ace available in some European Country and UK along side with Orange Carrier, T-Mobile Carrier or Telefonica Carrier.
Just like the picture that we uploaded above, the Design of Samsung Galaxy Ace–which had a series name by GT S5830, that why we can called as Samsung GT S5830–uses Candy Bar form factor. Due to the Ace only uses Virtual Onscreen Qwerty Keyboard by using the Touchscreen Display, we can also said that the Ace uses Touch Bar form factor (combination between Touchscreen Candy Bar). In the first glace looks, this Galaxy Ace design is almost look the same as Samsung Nexus S design with just a little thinner on Display Screen in comparison with Nexus S (Nexus S uses 4″, Galaxy S uses 3.5″).

Resume
Read Online
Specifications
Contents
PDF Download

Samsung Galaxy Ace GT S5830 Manual User Guide T-Mobile Orange Quick Start Guide Resume
Let start this Quick Resume by discussing the image that we attached below. There are two panel body picture of Samsung Galaxy Ace GT S5830 shown inside the image with the Keys and Parts name and location. By "reading" this picture, you can learn how to understand you Galaxy Ace deeper. You can learn the location of memory microSD card slot (in the case you wanna insert the microSD Card, the button to Power on / off and also to Lock the Phone, Flashbulb, Menu, HOme, Back and Volume Keys, and more. The same picture with description of its functions can be read at page 17 to page 19 of the User Manual of Ace (PDF format)
Actually almost all the User Manual made by Samsung that dedicated to Android Froyo or Gingerbread had the same content in almost all parts and section. You can say that User Manual of Samsung Galaxy Pro and User Manual of Samsung Galaxy Ace, almost had the same tutorial and explanation in many sections / chapters, even the Table of contents are quite alike. This "sameness" also happened in the ways you wanna do "Factory Data Reset".
In page 109 under "Troubleshooting" Chapter on UM, it been explained that if you wanna perform Hard Reset a.k.a Master Reset, you can do in the situation that your Galaxy Ace is freezed or got hanged or stop responding on any Touch or press button keys. First step you need to do just reboot your Device (press the power button and wait until the phone turn off and on again, if it can't be done, you need to open back cover casing and remove the battery than install the battery again). But in the case this not solve the problem, then you can do the Master Reset by following this steps: Menu > Settings > Privacy > Factory Data Reset > Reset Phone > Erase everything.
Other tutorial and guideline help that you might need / interest: On page 87 you can learn how to use the Phone as modem (USB tethering) and how to use the Ace as Wi-Fi Portable Hotspot (Wireless Router). You can also learn how to use the Wi-Fi to access the Internet after you connected to the access point hotspot (on page83), or how you can pairing the bluetooth using A2DP to the Wireless Stereo Headset (page 81, 82).
Additional Tutorial including all of the menu and applications that preloaded within the Smartphone. For learning to capture moment with 5MP camera as Photo or Video, Using Voice Recorder, Setting the Alarm Clock, Opening and Watch the YouTube, Download and Install Apps / Apk from Android Market, Using Social Hub to make tweet on Twitter or update and comment to Faceboo Status, Learning to listen the Radio or play the Music, Changing the setting Date Language etc, and more.


If you see a blank page, just Reload your browser.



Samsung Galaxy Ace GT S5830 Specifications
The 3.5 inches Display of Samsung Galaxy Ace GT S5830 is equipped with TFT Capacitive Touchscreen that has 320 x 480 pixels Resolution with 16M colors. It furnished with Gorilla Glass Display to prevent from "scratch-able things" such as from your finger nail (scratch resistance material) and installed also with Display Touchscreen features such as Accelerometer Sensor, TouchWiz v3.0 User Interface, Touch Sensitive Control, Proximity Sensor, Light Ambient Sensor, and Multi Touch Input Method. Accelerometer is a Sensor that responsible for the Orientation Change between Landscape or Portrait (depend on the phone handling, Automatically), and Proximity responsible for Auto turning off the screen while being used to make a call or receive a call in order to save the battery (you don't need the screen while in "calling condition, don't you)
Samsung Galaxy Ace runs under Android Froyo OS aka Android 2.2 by Google (It supposed to be Upgradable to Android 2.3 Gingerbread via Kies–as we already told you in the preamble of this post). Works together with this Android Software are Hardware specs: the 800MHz ARM 11 Processor with Qualcomm MSM 7227 chipset and uses Andreno 200 as Graphic Processor (GPU), along with 158MB internal Memory (no RAM or ROM, remind us the specs used by Samsung Galaxy Gio). It also included with 2GB external microSD memory storage (The microSD Slot can handle up to 32GB, you need to buy it separately in order to expand your external memory to this maximum limits, more space, more file can be saved and stored).
Galaxy Ace also has 5Megapixel Camera on the rear side panel of the body and it even attached with LED Flash Light (the tools that would assist you in the poor light condition to get artificial light resource in order to get clear and bright picture or video). Auto Focus, Video Recording as Camcorder up to [email protected], Face Detection and Smile Recognizer, Geo Tagging, and Image Editor also included. There is no Secondary front face camera.
We would not gave you any further explanation about this Phone, just read this followings Features an Applications available in Galaxy Ace:
It GPS with A-GPS supports, lot of Preloaded Google Applications from Google Maps, Google Search, Google Calendar, Gmail, GTalk, YouTube and of course Android Market, ThinkFree Office for Microsoft Document Viewer: word, excel and power point (.doc, .xls, .ppt), Music Audio Player for MP3, WAV and eAAC , Video Player for MP4, H.263 and H.264 formats, Bluetooth 2.1 with A2DP, Wi-Fi IEEE WLAN 802.11 b/g/n, used the phone as Wi-Fi Router Hotspot, supports DLNA Certificate with AllShare, works under GSM Technology Data Networks supports for 3G HSDPA up to 7.2Mbps, Stereo FIM Radio with RDS, Social Hub (Facebook, Twitter), and microUSB v2.0 for High Data Transfer.

Table of Contents of Samsung Galaxy Ace GT S5830 Manual User Guide
Using this ManualAssemblingGetting StartedCommunication;CallingMessagingGoogle MailEmailTalkSocial Hub,Entertainment;CameraGalleryMusicFM Radio,Personal Information;ContactsCalendarMemoVoice Recorder,Web;web'n'walkMapsGoogle SearchYouTubeNews WeatherSamsung ApplicationsMarket,Connectivity;BluetoothWi-Fi
AllShare
USB tetheringPortable HotspotPC ConnectionsVPN Connections,Tools;ClockCalculatorMy FilesSIM ToolkitTask ManageThinkFree OfficeVoice Search,Settings;Access the Settings MenuWireless and NetworksCall SettingsSoundDisplayLocations and SecurityApplicationsAccounts and SyncPrivacySD Card and Phone StorageSearchLanguage and KeyboardVoice Input and OutputAccessibilityDate and TimeAbout Phone,TroubleshootingSafety Precautions
Index

Samsung Galaxy Ace GT S5830 Manual User Guide T-Mobile Orange Quick Start Guide PDF Download
Before you are ready on using the Samsung Galaxy Ace as a friend's Gadget that would accompanied you whenever and wherever you go, the first thing that you should do after you bought the Phone is Assembling it. The Image below that we captured and re-arranged from page 10 to page 16 of The User Manual under "Assembling" chapter would give you an assistance instructional. From learning how to open the back cover casing, inserting the microSD Card, installing the SIM Card of your Provider (in UK / Europe along with T-Mobile, Orange or Telefonica Carriers), assembling the Battery or attach the Hand Strap.
No more explanation about the Download Links. Just download one of this Manual that suit for you needs. It can be the Quick Start Guide / Quick Guide in the case you just wanna know quick help, or the User Manual if you wanna know the deeper guideline. English, Spanish and German are the available Language that we could find and share at this time Mayan Prophecies - Ship of Spirits
Enjoy!
View How to reset Samsung S5830 Galaxy ACE phone. Samsung Galaxy Ace S5830 hard reset key combo Warning! All your data will be lost! Back UP everything first.,For all those who bought a brilliant looking phone which almost looks none less than Apple iPhone but when we talk of battery life it's really in .,Результаты поиска
Запчасти и аксессуары для мобильных телефонов г.Москва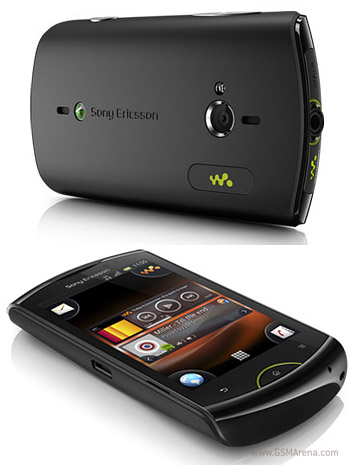 How to reset Samsung S5830 Galaxy ACE  phone
Samsung Galaxy Ace S5830 hard reset key combo
Warning! All your data will be lost! Back UP everything first.
Press and hold HOME POWER/LOCK buttons together.
OR
To hard reset your Samsung S5830 Galaxy ACE phone:
press *2767*3855#
 OR
You can also use

Clear storage: Erase the credential contents from thedevice and reset the password.
Samsung Galaxy Ace S5830 soft reset
To soft reset your Samsung Galaxy ACE android phone simply take outthe battery and reinsert it PESEdit.com 2013 Patch 2.2
Samsung Galaxy – Wikipedia wolna encyklopedia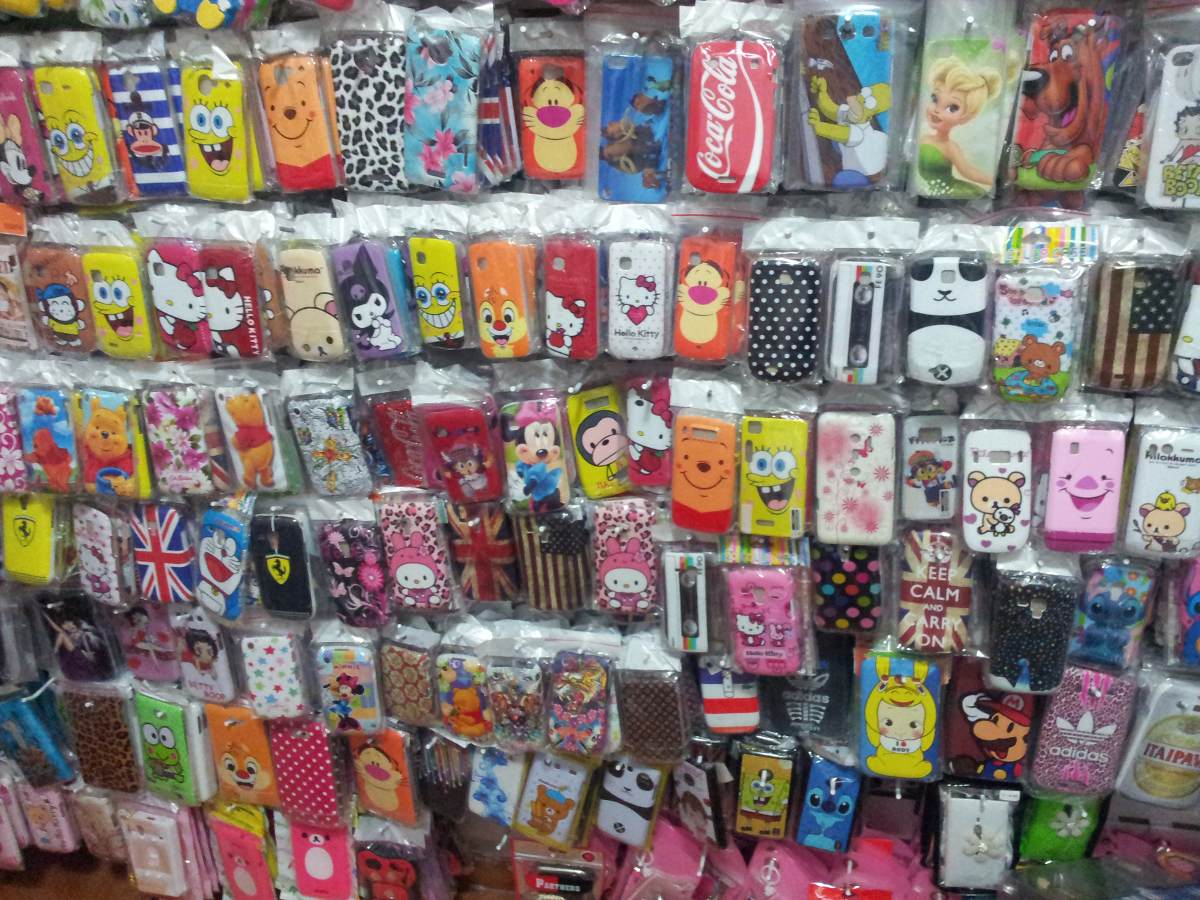 Abhijeet Bharekar Firmwares
Update Samsung Galaxy Ace S5830 to Android 2.3.6 Gingerbread XWKTQ Firmware with this article. Due to lack in hardware and RAM compatibility, Samsung Galaxy Ace GT-S5830 was stopped on Official Android 2.3.6 Gingerbread Firmware. That's why it didn't get any further updates. Although there are many ROMs available for this device including the Android 4.0 Ice-cream sandwich, Android 4.3 Jelly Bean and the recently launched Android 4.4 KitKat. But as these are not the official ones, they may contain untested bugs and issues. So besides getting irritated with these unstable ROMs you must always go towards the official Android 2.3.6 Gingerbread firmware launched by Samsung. These official firmwares are much safe to install and use.
In this article we are going to discuss the detailed procedure on flashing official Android 2.3.6 Gingerbread XWKTQ Firmware on Samsung Galaxy Ace GT-S5830. Released back in early 2011, this phone is nearly obsolete now. But still due descent specs and features, it was most renowned phone in its time. With this update, your galaxy ace will be updated with an absolute new interface. You will be able to personalize and customize the looks, the appearances and everything else you need to. In a other words it will be possible for you to enjoy a redefined Android experience, not to mention that the performances of your handset will be powered up. You will gain more speed, have more access to the internal system, install complex apps, optimize and customize the OS with an improved battery life. The interested users can proceed further for installing this official Android 2.3.6 Gingerbread firmware on their Galaxy Ace S5830.The screenshots of this firmware update are given below.
Firmware Info:
Model: GT-S5830Model name: Galaxy AcePDA: S5830XWKTQCSC: S5830OXXKT4
MODEM: S5830XWKT8
The given firmware update of installing  Android 2.3.6 Gingerbread XWKTQ on your Samsung Galaxy Ace S5830 is too risky. A single mistake and your device is damaged permanently. If you have no idea regarding this stuff then without proceeding further it's better that you stop at this point. The advanced Android users having a complete knowledge can freely proceed further. If in case your Galaxy Ace gets damaged or bricked by following this article then neither we nor the developers will be held liable for that. Although it is very unlikely that your device will get damaged, but still I highly recommend you to follow all that is given below properly to the point and without attempting anything by your own. Also you must note that this Official Android 2.3.6 Gingerbread XWKTQ Firmware is only compatible for Samsung Galaxy Ace having the model number GT-S5830. Installing this on any other device or variant will result into unwanted outcomes or bricked device. So you must verify your device model number with the number given above from Homescreen–> Menu–>Settings –> About Phone.
Pre-Requisites:
Charge the battery of your Galaxy Ace at least upto 65% so as to minimize the risk of interruption during the Android 2.3.6 Gingerbread flashing process. This may result into further problems.
Make a backup copy of all your important data present on your phone including contacts, sms/mms, apn settings, call logs etc. and copy them somewhere for more safety. This is much essential as in the last step of this procedure you need to wipe all the data and cache currently present on your phone memory.
Make sure that you have enabled the USB debugging mode on your Phone. If not, that do so by following the path Menu->Settings->Applications->Development->USB debugging.
Check that you've installed mobile specific drivers on your PC so as to detect the phone when you connect it to PC. You can install them from the Samsung Kies CD which you've got at the time of purchase. Or just manually install them from link given below.
Download latest Samsung USB Drivers.
Disable all the security tools as well as antivirus that are installed on your PC temporarily. They may increase the risk of interruption during the flashing process.
Procedure to update Samsung Galaxy Ace S5830 to Official Android 2.3.6 Gingerbread XWKTQ firmware:
Download Files:
Download Odin Multi Downloader3_v3.09 for Samsung Galaxy Ace S5830.
Download Official Android 2.3.6 XWKTQ Gingerbread Firmware.
Procedure:
Step 1: After successful downloading the Firmware package given above, extract it using Winrar on your PC.
Step 2: Next you need to switch off your Galaxy Ace completely and enter into downloading mode.
Step 3: For Ace, downloading mode can be entered by holding 'Home Button (middle button) Volume down key Power Button' simultaneously until the download mode appears.
Step 4:  Keeping your device in downloading mode connect it to your PC using USB cable.
Step 5: On PC, go to the folder where you've just downloaded the above mentioned files and launch 'Odin Multi Downloader3_3.09' software. As soon as you open it, the ID:COM section in it will turn light blue. Also an Added message will appear in the message box window. This will confirm that the connection between PC and phone has been established successfully. If it's not showing, then check that a proper device drivers are installed on your PC. You can install them via Samsung Kies or manually install them from the links given in Pre-Requisites.
Step 6: Tick the Auto Reboot option and F.Reset option located on the Odin window. Do not tick or un-tick any other option. Remember that ticking Re-Partition option may brick the phone. Don't forget to take these crucial precautions before going ahead.
Step 7: Now, tick against 'AP' button and navigate to the tar.md5 file from the firmware package select it (The firmware file will look something like: S5830XWKTQ _S5830OXXKT4_FOP.tar.md5). Wait till Odin verifies the md5 hash. If it's successful then there won't be any warning message.
Step 8: After completing everything as mentioned above, start the process by clicking on the Start button located on the Odin window. You'll notice that your phone automatically reboots itself while going through the process. Make sure that you don't remove the USB cable until the process completes, as it may interrupt the process.
Step 9:  The process will take few minutes to complete. As soon as it completes, you'll see that the ID:COM section on the Odin window is turned green with the message 'Pass' below it. This will confirm that you have properly flashed your Galaxy Ace GT-S5830 to Official Android 2.3.6 Gingerbread XWKTQ firmware. You can now disconnect your device by safely removing the USB cable.
Note: If the process fails or if Odin gets stuck or in case your device gets boot loops, then close the Odin window, remove battery from your Galaxy Ace and re-insert it. Again go into downloading mode and follow the same procedure as given above.
Step 10: After successfully completing the process, boot your device into recovery mode by holding Home button (Middle button) and Power button simultaneously until the recovery mode appears.
Note: Touch will not work here in recovery mode. So all you need to do is use Volume Up and Volume Down keys for navigation and Home button (Middle button) for selection.
Step 11: On the recovery mode, navigate to the 'Wipe data/factory reset' option followed by the 'Wipe Cache partition' option select them to clear all the data and caches from your phone memory.
Step 12: Then go back to the main menu of recovery mode and select 'reboot system now' option to restart your device.
Refer our article for flashing the latest Android 4.4 KitKat Cyanogenmod Custom ROM on your Galaxy Ace:
If you want to flash stable Android 5.0 Lollipop ROM on Samsung Galaxy Ace S5830 then follow our guide given below.
Good Work! You are succeeded in flashing the Official Android 2.3.6 Gingerbread XWKTQ firmware on your Samsung Galaxy Ace S5830. You can confirm this from Menu->Settings->About Phone. This stock ROM can be flashed whenever you come across any bug or issue through Custom ROM. As it is official no bug or error present. So a completely pure, bug free firmware is waiting for you. Go get it now. I have made this article as simple as possible to understand, still if you have any doubt/query or any problem regarding the same then you can inform me  through the comment section given below. I'll provide an exact solution to your each and every problem as soon as possible. Till then Enjoy!
Also Read: How to Fix Google Play Store Errors in any Android phone.
Also Read: How to Increase Internal Memory of any Android Smart Phone.
Also Read: How to Crack Unlock Pattern/Password/Pin lock of any Android Smart Phone Euro Truck Simulator 2
View Galaxy Ace S5830'u Android 2.3.6 surumunu nasl yukselteceginizi ogrenmek icin bu yazy mutlaka okumalsnz.,Планшетные компьютеры Samsung Galaxy Tab. Интернет-планшет компании Samsung на базе операционной .,Samsung GT-S5830 Ace, Galaxy Ace, Dotykowy (bez klawiatury), Kolorowy / TFT 320 x 480 px 3.50", Li-Ion 1350 mAh, Qualcomm MSM7227
Samsung Galaxy Ace — Википедия
Dotykowy (bez klawiatury)
Wymiary (wys. x szer. x grub.) 112.40 x 59.90 x 11.50 mm
Kolorowy / TFT16M kolorów320 x 480 px (3.50") 165 ppi

∼54.2% screen-to-body ratio

2G: 660 min. (11.0 h)
3G: 390 min. (6.5 h)
2G: 640 h (26.7 dni)
3G: 420 h (17.5 dni)
Pamięć książki telefonicznej

 

microSD, microSDHC

(do 32 GB)

Qualcomm MSM7227Zegar procesora: 800 MHzLiczba rdzeni: 1
GPU: Adreno 200. TouchWiz 3.0. DLNA. Multitouch. Jack 3,5 mm. Autofocus, LED flash. SWYPE. Wyszukiwarka głosowa. Producent deklaruje kartę 2GB w komplecie. Exchange ActiveSync. Możliwa aktualizacja do Androida 2.3. W zestawie dodatkowa wymienna pokrywa baterii. Według producenta zabezpieczenia, telefon ma Corning Gorilla Glass. Według producenta telefonu - nie ma. Kompas, akcelerometr, czujnik zbliżeniowy.
Pierwszy aparat
Czytnik linii papilarnych
AAC, AAC , AMR, WMA, eAAC
Ocen: 3313 |  Wizyt: 2141165 |  Popularność: 0,03%
R E K L A M A
View Maak kennis met de Samsung smartphones en ontdek meer over de Galaxy Note8, S8 en A. Welke smartphone past bij jou,Sigla Significato Fascia S Supersmart alta N Note alta A Alpha medio-alta Ace media ON media G Grand media J Joyful media W Wonder media (fuori commercio),Harga HP Samsung Galaxy Smartphone - Terbaik dan Terbaru Android 4G Handphone Daftar Harga, Produk Spesifikasi, Kamera, Gambar dan Fitur 2016 - Indonesia
Nieuwste Smartphones: Galaxy S A J en Note Samsung BE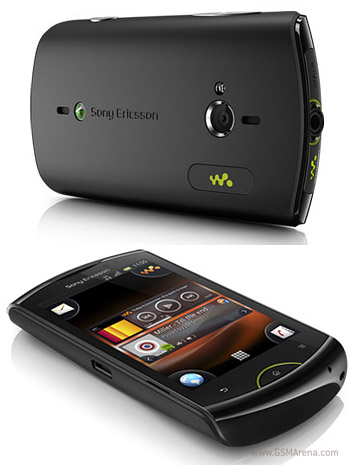 For all those who bought a brilliant looking phone which almost looks none less than Apple iPhone but when we talk of battery life it's really in comparable to an Apple iPhone as iPhone is an iPhone. Despite having fair enough battery life of around 1350 mah of battery power, this battery power is not enough for Galaxy Ace to withstand the usage even for a day, so for this reason all of the Galaxy Ace users feel that its sported with an under powered battery, but the fact is it isn't. Only thing which is the key here is the optimization. With the adoption of few tips, one can easily increase the battery life of the Samsung Galaxy Ace. So, let's check out the same in the due course of this article.
Tips to increase battery on SAMSUNG Galaxy Ace:
We always neglect the way we charge our mobiles, it's very important to equally take care of your phone's battery along with your phone. So, when it comes to the charging then you will have to ensure that you never overcharge your phone which means that never put your phone for charging over night as this may hamper the battery's life very badly due to which you may even end up spoiling battery sooner than expected. It hardly takes 3 hours for phone to fully charge, so never charge your phone more than this time.
Also, many of the users tend to charge their phones regularly, like even if battery goes below 50-40% people tend to haste and put the phone up for charging. So unless and until you are going away from the charging point, it's not a wise decision to charge it way ahead than the battery zeroing point. Make use of the AC chargers rather than using the USB points for charging the phone as basically the USB charging does the trickle charging which is not good for often charging the phone.
All batteries has the Golden color notch pins and with frequent pull outs these notches become loosely fit and are rubbed with the pins which leads to the wear and tear of the contacts and hence it decreases the life of the battery and the effective charging of the device is not passed on to the phone as the contacts in the form of pins gets loosen up. And also last but not the least never make use of the batteries which are not as per the prescribed specification chart which comes along with the phone and always use original batteries which can be purchased from Samsung.
Never put additional sim cards or anything like that in the compartment of the battery as this may cause some serious issue with the battery and may even explode at an extreme situation as every battery generates heat and it requires space to dissipate that heat and if its interrupted then it can be dangerous for batteries.
Unless and until you are not using the actual 3G Service, it's better to choose the GSM Mode network rather than selecting Dual mode or the  WCDMA Mode which drains the battery faster than the GSM mode.
Make sure that you set the brightness of the device to automatic and not to the fullest which is set by default, since it's a touch screen phone back light should be not more than 15 seconds as that's more than enough which can be done by going to HOME > MENU > Settings > Display > Brightness and Screen timeout.
Make sure that You Tube, music listening, programs which runs in the background including the Sync option along with Bluetooth should be turned off whenever necessary as these too constitutes fair amount of battery drain.
GPS as well as the Camera eats up a lot of battery, so always remember to switch these both off when not in use or necessary and specially when battery is low then it's advised to not to use these features which can be quickly done by setting the widget shortcut on the home screen itself, touch and hold on the Home Screen in the blank area and not on any app icon and select Widget>Power Control. Add this Widget to your home screen to choose the express settings.
So, by following the above tips you will be easily saving the battery power which eventually increases the battery life by a margin of around 20-30% in all. Also, additionally do let us know if you too have some tips to share when it comes to battery life as you too can spread the word about the same in the comments section below IDM 6 12 Build 26 patch
Related articles
Загрузка Windows Loader Активатор. Windows LoaderСофт для Windows 7/8. Скачать бесплатно программы для вашего компьютера/ноутбука без .,Hello, First I would like to thank you for opening this text. I need help because I have a problem right here.The problem seems simple (It seems like it is a problem .,Win7windows loader v2.2.1Windows7,windows7 .
SkypeSkype Classic edition 7.40.0.151 . SkypeSetupFull ,Skype letoltese. Skype P2P technologiat hasznalo kommunikacios szoftver letoltese utan alkalmas egyeni es konferencia hivasok lebonyolitasara video .,Поредното обновление от Skype ни носи версия 5.5. Тук имаме нова фейсбук интеграция и нови .
J.is Is 61,000 . is6com1,000,Designed to fit on the inside of our Infinity Rigs. 8' X 6' X 2", 3-fold 4-section folding mats with hook and loop fasteners. Order your mats from Rogue.,The Massachusetts sales tax rate is 6.25% as of 2018, and no local sales tax is collected in addition to the MA state tax. Exemptions to the Massachusetts sales tax .