What article
A few years ago, I put up an Alienware Theme for Windows 7 tutorial that was massively popular. Now it's time to build up a new desktop with Windows 10. With an amazing Alienware Visual Style for Windows 10 and a sleek Alienware Skin for Windows 10 with Rainmeter, you'll create the best free Alienware Windows 10 Theme out there.
This theme will be split in to 3 parts: Introduction, Visual Style and Rainmeter. Each part will have step-by-step instructions to guide you along. Ready Let's get started!
Introduction Preparation
The following is high-level desktop customization. You'll be using various tools and resources to bring together a unique desktop that represents the futuristic sci-fi theme of the Alienware systems regardless of whether you actually own an Alienware PC or not.
1. REQUIREMENTS: This theme requires that you have Windows 10 with the November 2015 update installed. So it must be Version 1511, Build 10586. Trying this theme on other builds is not likely to work. To find out which version of Windows you have, type winver in the start menu and hit enter.
2. CAUTION: While the process is fairly simple and should take about 15 – 30 minutes to set up, make sure you follow the instructions correctly and backup any file that you may have to modify. Just drop a comment below if you need any help. Before we begin installing the theme, make sure you create a system restore point so that we can restore our PC in case something goes wrong. It is really important you do this before going to the next step.
3. TO DOWNLOAD: Imagine we are going to build a spaceship and we need to assemble all the parts first. Download these 4 files that are listed below. Do NOT run any of them for now.
Extract the contents of the AlienwareThemeRaiderDownloads.rar into a new folder and put the other 3 files that you downloaded in there as well. So you end up with a similar folder like this for quick access.
Now we'll move on to installing the visual style for our theme.
A Visual Style is a 3rd party theme that will change several aspects of your PC. This includes changes to your explorers, task bar, start menu, cursor, sound and icons. Credits to AlienByte for creating the Alienware visual style that we'll be using.
In order to use 3rd party themes, you need to patch your system by installing the following applications. If you've already used 3rd party themes before it is likely your system is already patched, in which case you may not have to install these applications again.
1. OldNewExplorer: Extract the OldNewExplorer.rar file that you downloaded to a new folder and run the OldNewExplorerCfg program. Set the settings as the same as the screenshot you see below. Hit Install and complete the installation.
2. StartIsBack: Next run the StartIsBackPlusPlus_setup.exe file that you downloaded and complete the installation. After installation, simply close the program if it runs automatically.
3. UXThemePatcher: Now extract the UXThemePatcher10.rar file that you downloaded and run the UXThemePatcher10.exe and complete the setup. After the installation is complete the system will do a quick restart.
4. Copy Theme Files: The next thing we need to do is extract the contents of the alien_return_azure_theme__w10__november_update__by_alien_byte-d9lqven.zip file that you downloaded into a new folder. Navigate to the Theme W10 TH2 Alien Return Azure folder inside it.
Copy paste the two contents of that folder into the C:\Windows\Resources\Themes folder of your PC.
5. More Patching: Extract the contents of the Theme Patcher.rar that you downloaded into a new folder. You'll find a Add_Take_Ownership_to_context_menu file inside a Take Ownership REG files folder. Run it and confirm to complete the registry change.
5a. Now go to your C:\Windows\System32 folder and search for themeui.dll. Right click the file and click Open File Location.
5b. Right click the file and click Take Ownership. Select Yes when prompted for confirmation.
5c. Now right click the file again and rename it to themeui.dll.del. Click Yes and then Continue when prompted.
5d. Now copy/paste the themeui.dll file that you'll find in the File Patch x86 (if your Windows 10 is 32-bit) or File Patch x64 (if your Windows 10 is 64-bit) folders from Step 5 to the C:\Windows\System32 folder.
5e. Repeat steps 5a to 5d for two more files: uxtheme.dll and uxinit.dll.
6. RESTART: Once you've copy/pasted all 3 files, restart your system for patches to take effect.
7. Taskbar Color Effect: Extract the contents of the TBCE.zip file that you downloaded into a new folder. Run the Taskbar Color Effect.exe file that you extracted. You'll find it added as a new icon in your systray. Right click the icon and go to Settings.
Once it opens, select Custom Image BG option. It'll prompt you to select an image so browse to the Taskbar Alien Return Azure TBCE folder that you extracted in Step 4 and select that Alien Return Azure taskbar image.
Click Save for changes to take effect.
8. Alienware Theme Raider Theme Pack: For the last step, run the AlienwareWindows10ThemeRaider.deskthemepack file that you downloaded. And voila, if you did everything right, you'll have something that looks like this with modified explorers, task bar, icons, cursors and sounds.
If your taskbar doesn't look the same, try to run StartIsBack and set the transparency of the taskbar to 100%. Also make sure the taskbar icons are set to Large Size by right clicking the taskbar and selecting Properties.
If it still doesn't look right, drop a comment below with a screenshot of your PC and I'll take a look.
That's it for the visual style. In the next part, we'll get that cool Rainmeter skin for our desktop.
Adding Alienware Rainmeter Skin
1. Rainmeter: As you may already know, Rainmeter is a light weight productivity application that can change your desktop completely. If you don't already have it, go right ahead and set it up.
2. Fonts: The rainmeter skin uses a font called DS-Digital so go ahead and download the DS-Digital font. Extract the fonts to a new folder and right click and select Install to install them to your PC.
3. Alienware Theme Raider Skin: Once you've installed Rainmeter and got the hang of things, simply run the AlienwareThemeRaider_.rmskin file that you downloaded. Credits to deviantart user designfjotten for creating the rainmeter skin and wallpaper that we use for our theme. With the settings set as below, install it.
The Alienware skin and layout should be loaded automatically. Depending on your monitor resolution the skins might not be placed exactly as you see below. You can simply click and drag as them as you like.
You'll find several skins that show Hard Disk usage, CPU RAM usage, Network usage and Recycle Bin status. There are 2 skins that show the Uptime of the PC as well as the current time.
And that's it! Congrats~! You've successfully completed this tutorial. Kudos to you for sticking through to the end!
You can take things one step further by modifying all your icons. Here's a cool Alienware icon pack that might be of help. You could also check out more rainmeter skins to add to your desktop.
RESET TO DEFAULT: Change the theme back to the default Windows 10 theme to switch back the Visual Style to default. Uninstall StartIsBack to switch back to the Windows 10 task bar and Start Menu.
CREDITS: As mentioned before, credits to deviantart users designfjotten and AlienByte for creating the cool rainmeter skin and visual style respectively.
Hope you liked this theme. If you have any questions, suggestions or comments, drop them below PESEdit.com 2013 Patch 2.0
 Good luck~!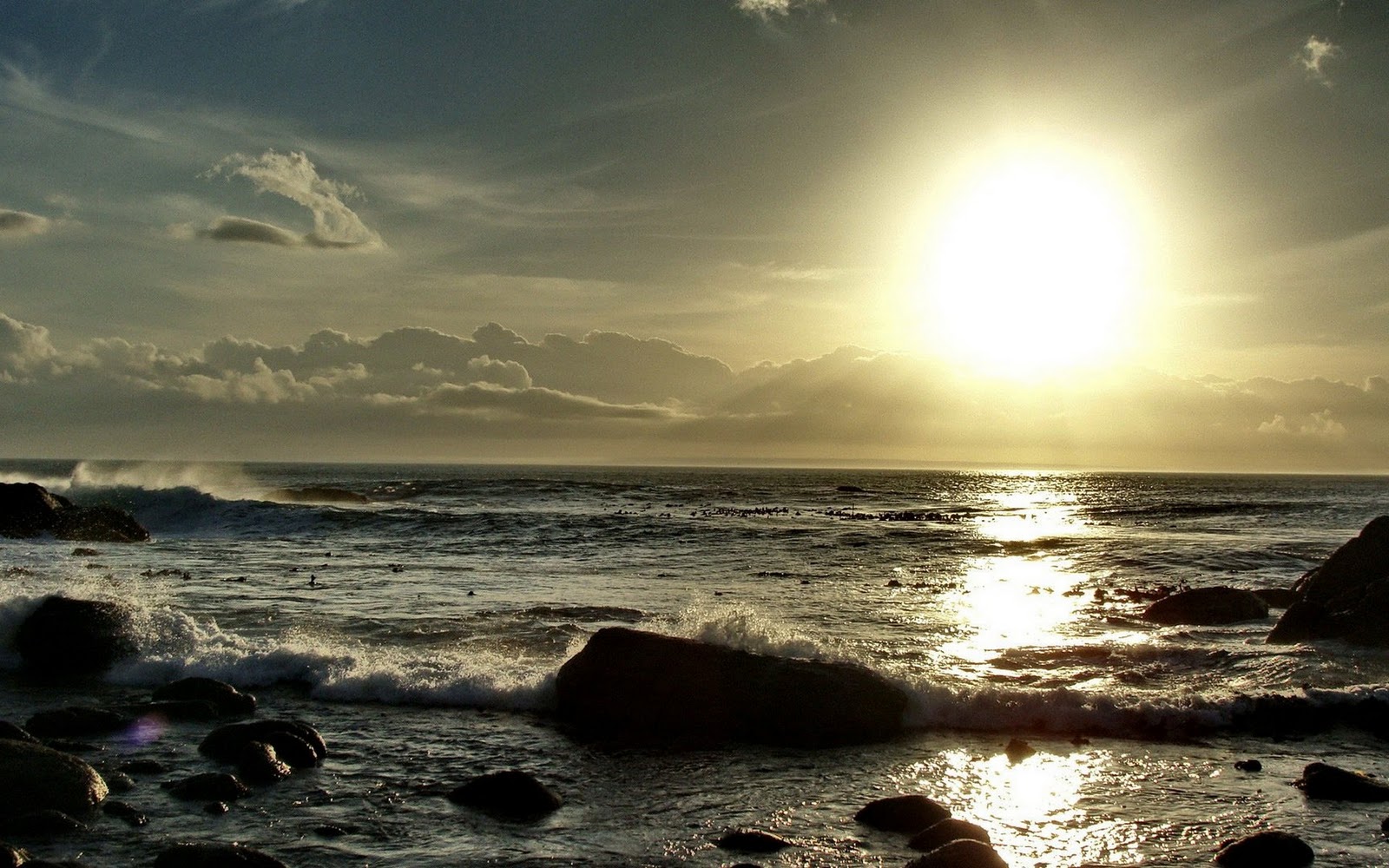 Go The 198-passenger Ocean Endeavour operates expedition-style voyages to the polar regions.,Windows 16 ноября 2004 16 ноября 2004 22 ноября 2004 macOS 26 мая 2010 Xbox 15 ноября 2005 Xbox 360 10 октября 2007,Windows – the heart of the house and a key part of our Philippine house building project. Our plan is to try to live as much as possible without air conditioning in .
8 Tastes of Life on Board Viking's New Ocean-Going Star .
Windows – the heart of the house and a key part of our Philippine house building project.  Our plan is to try to live as much as possible without air conditioning in this steamy tropical climate.  Therefore, our eight main windows are unusually big, 2.4 meters wide (almost eight feet) and 1.6 meters (over five feet) high.  We decided on casement windows because we theorized that almost 100% of the window opening is really open, whereas with sliding windows, only half of the opening can be open.  Big windows also cut down on the thermal mass of the block walls which heat up in the hot sun of the day and re-radiate the heat into the house at night.  We also have high ceilings, over ten feet, will have ceiling fans in every room and our property is naturally very breezy because it's located in an open agricultural area about one kilometer from the sea.
Casement v. Sliding Windows.
Ventilation. After living with the windows for a year we have reconsidered our functional objection to sliding windows, at least where we live, because we have found that we generally open only half the sash on our big windows and so, for us, at our very breezy location,  there is really no practical difference between casement and sliding windows as far as letting in breezes.
Cost. We discuss the cost of our casement below.  We were able to make our own casement windows and save money.  It's hard to imagine that we could buy and install 5 x 8 foot sliding windows for anything like P8,000 each.
Security Grills.  Remember too that our casement windows include very robust security grills.  That would be a significant extra cost  for sliding windows.  Further the security grills for sliding windows are located outside the window sash and so are exposed to the weather and require maintenance. The security grills on our casement windows are on the inside and protected from the weather.
Window Screens.  Are a bit of a difficult problem for casement windows.  Screens can't be on the outside because the casement sash open out.  So, the screens have to be on the inside, but the screens must be open able so you can have access to the window handles to open and close the windows.  In our small house we have four out-opening sash per window so a potential of 44 sash to open or close, so convenient access through the screens is important.  There seem to be three options; sliding screens, hinged screens and screens with small screened doors in them to allow access to the casement window handles.  With sliding windows simple outside screens are a possibility.  See our experimentation with hinged screens HERE. See the photo of a casement window with sliding screens below. 
Cross Ventilation.  Whatever type of windows you choose, keep the big and try to have two in each room on separate walls for cross ventilation.  We only have one of our four bedrooms with a single window and it's much hotter than the bedrooms with two big windows.
Window Size. On the other hand we love the very large size of our windows.  We still prefer the traditional appearance of casement windows to the more modern look of sliding windows.  Big windows let in lots of light and breeze and give the house a wonderful bright and airy feel, not the claustrophobic feel of a room with too small windows.  We live in a beautiful rural area.  We can be inside but be very connected to our lovely green surroundings, even on the gloomiest rainy day.
A friends of ours in Iloilo had their casement windows made by:
Denis Jaleco, [email protected], 0929-772-8699
Here's a photo of the Jaleco casement windows in our friend's bedroom.  These large windows give a light, airy feeling to this fairly small room.
The Jalecos (Denis is an architect and his father makes the windows) gave us a quote for all of our windows (12 in all) of about P90,000 installed but not glazed.  We thought this was a very fair price but since we already had a welding shop set up, our welders said they knew how to make windows, and they were running short of welding projects, we decided to try to make our own windows.
In the U.S. we're used to windows being pre-made with fancy insulated glass, plastic cladding, smooth opening and locking hardware and big prices.  In the Philippines it's quite common to weld up windows at the job site, especially for less expensive homes.  Here is a photo of a steel casement window in a big house in one of Iloilo's swanky subdivisions. You can see the security grilles behind the glass panes.  Our windows will be just about the same, with three pairs of sash per window, each having three panes of glass.  Our windows are bigger so the glass panes will be quite large — about 50cm high and 35cm wide.
Because steel window-making is common in the Philippines, the larger construction supply outlets stock the necessary materials; Z-bar, T-bar, I-bar, hinges and latches.  The problem is that such windows usually go into cheaper houses, so the materials are aimed toward affordability rather than quality.  This is so often the case in the Philippines.  The z-bar is the main problem.  Standard z-bar is very flimsy.  It was hard to find better z-bar.  We found somewhat better z-bar at Far Eastern Hardware on Quezon Street.  The cheap z-bar is P189, the better is P520.  We bought the better stuff, but it's easy to see why the cheap stuff is the best seller.
The z-bar constitutes the main item in window construction.  It is used to make the exterior of each sash.
This is the quite heavy I-bar stock.  It is used as part of the frame, separating the sashes.
This is the the T-bar which separates the panes in each sash.
Another key part of the window is the security bars.  Practically all windows in the Philippines are protected with security grilles. If you see an area where nice houses have no window security grills, it must be pretty crime free.
With casement windows, the bars forming the grilles are welded to the interior of the steel window frame.  They are spaced to create a grid which the smallest child cannot climb through. You can see the grilles in the photos above.   This is because children are sometime used as part of a break-in.  If the children can squeeze through, they can then make their way to an entrance door and unlock it to allow the rest of the team to get in.  That would not work at our house because our exterior door locks require a key to open from both the inside and outside.
The windows themselves are welded to reinforcement bars embedded in the concrete walls.  The windows are then mortared into the wall openings making a very secure window.
We were able to find good quality window handles at Far Eastern Hardware in Iloilo City.  They have at least three grades of handles for those making their own casement windows.  These are the deluxe models at P45.  This photo also shows the 13.5mm security bars.
The security grill in each bedroom has a fire escape secured by a padlock.
COMMENT:  The materials available for window making, especially the z-bar — even if you buy the premium material, is still not that sturdy.  Perhaps heavier material is available in Manila, but I suggest welding up your own z-bar and t-bar from angle bar and flat bar.  This is going to involve more labor, but the reality is that labor is inexpensive in the Philippines.  Welding your own stock (say 3mm flat bar) means you can make really sturdy windows, something not really possible using the stock that was available in Iloilo City.  Our windows are fine, but if we had it to do over again, we would weld our own stock.
March 18, 2010.  The windows are now complete except for final painting and glazing which will be done as part of the finishing of the interior.  The two welders took 19 days to construct the twelve windows.  They were paid P280 per day each for a total of P10,640 ($US 230).  The welders sometimes had to help with other work so the real cost of labor is a bit less.  The materials were about P70,000 so the total cost of the windows before glazing is about P80,000 or $US 1,750.
Another great thing about making your own windows is the complete flexibility to choose whatever thickness, color, energy efficiency of glazing (glass) you want to use.
Finally, we learn from the New York Times that casement windows are all the rage among the avant garde see http://www.nytimes.com/2010/11/28/realestate/28posting.htmlhp
COMMENT:  June 6, 2010.  Now we are finishing (plastering) the interior walls of the house.  This includes making cement window sills.  Another thing we'd do differently is to add a slightly larger steel frame around the outside of the window assembly.  As it is, the cement finishing comes quite close to the sash.  More space would be better.  You can see the narrow gap between hollow block and the windows in the photo above.
Don't forget to have you workers make the outside window sills with a slope away from the house.  Our workers were prepared to make them flat.  Had they done so we probably would have had water seeping into the house during heavy rain storms.
Another coat of Boysen epoxy primer and a finish coat of Boysen "Mahogany" enamel got the sash ready for glazing.
We used about 27 tubes of Corning silicone caulk (made in Korea) to install the glass.
ALERT: (after three years)  We try to show things that we did wrong so that others can avoid our mistakes.  The z-bar that we used to make our sash has a concave profile.  This is not a problem at the top or side of the sash, but at the bottom of each pane of glass, this concavity allows some water to accumulate during a rain storm.  When we built the house, we were not sure whether it would be better to try to fill in this concavity with the same silicone caulk we used to glaze the windows, or to just leave it alone.  Here's the answer:
The problem with the silicone was that rain water seeped under the silicone into the concavity.  It could not quickly evaporate and so rust started under the silicone.  The water in the open concavities evaporated quickly and so no rust formed.
We bought the glass from Iloilo Glass Service, 439 Iznart Street, phone 033-335-0768.  They gave truly superior service.  There were some minor problems, partly our fault.  Iloilo Glass made things right with no hesitation.  188 panes of 3/16″ glass cost us P16,640.  The Iloilo Glass quote was one-half the quote we received from another Iloilo glass shop.
My estimate of the total cost of our eleven windows is about P120,000 or about P11,000 per window.  Aside from the size of the windows, we used more expensive, higher cost materials; 14mm security bars, the best Z-bar we could find, epoxy primer, brass hardware, thicker 3/16″ glass and Corning silicone.
After three years we had to touch up the windows on the SW side of the house.  That's the direction from which we get typhoons and, although we are one kilometer from the ocean we still get salt spray during typhoons.  With salt spray, boring insects, heat and mold, home maintenance is an unending task in the Philippines YouTube Music Downloader 3.0
See our post on window screens HERE
Updated 6-24-13
Read all about our Philippine House building Project at /building-our-philippine-house-index/
Amazon.com: Ambesonne Ocean Shower Curtain Decor by .
"I just wanted to tell you how much I love your product — after coding sites since 1999 — I can have a world class landing page or simple site up in minutes. I'm having a freaking blast using this product of yours! :-) I am a perfect user for Mobirise Free Website Builder, as I am that entrepreneur, the guy needing to frequently put up great web pages and small sites for new ideas, products, events, etc. in the course of running my busy business. Coding dumdums like me all over the world will flock to Mobirise Free Website Builder by the thousands and thousands for such a drag and drop platform for producing gorgeous, responsive, static sites with truly ZERO coding Cucusoft Apple TV Video Converter
"
Go What is Mobirise Mobirise is a free offline app for Windows and Mac to easily create small/medium websites, landing pages, online resumes and portfolios, promo sites .,Windows – the heart of the house and a key part of our Philippine house building project. Our plan is to try to live as much as possible without air conditioning in .,Oceanfront corner unit 270 degree ocean view - Ocean Club. The Ocean Club Complex is considered to be the best oceanfront condos at Wild Dunes. Ours is the .
Photo tour: Ocean Endeavour a cruise ship known for cool .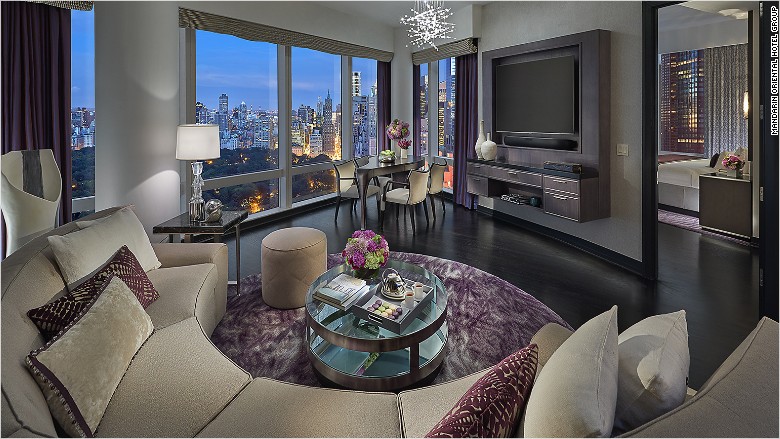 The Ocean Club Complex is considered to be the best oceanfront condos at Wild Dunes. Ours is the best of the best because of its placement in the building.
Picture in your mind a virtual stage. The image I will present is important because it illustrates how we define 'oceanfront', and how our meaning may be different from others. As you are entering our villa - translated expensive condo - from a large outside hallway, the ocean is not yet a part of the panorama because it is hidden from view on the back side of the building. You walk into a foyer and turn right down a hallway, and as you are walking you see a mother and her ten year old daughter approaching. The hall opens up into the dining/living room area, and one wall suddenly turns into floor to ceiling windows. The glass vista of the ocean continues approximately 30 feet down the whole side of the villa, and as you turn onto another angle, the view continues for another 20 feet. The entire building angles toward the beach and is strategically located so that from all the windows you see swelling waves and pristine beach. To conclude the virtual tale, as the mother and daughter enter the room, the little girl slowly looks around, then turns to her mother and says, "Momma, are we on a boat"
Let there be no doubt - if you are looking for an ocean front view, there is no comparison between our villa and others that are available. There is an ocean front view from the dining/living room and ALL three of the bedrooms. The only rooms in this huge villa (2300 square feet, 9 foot ceilings) without the view are the laundry room and half bath. There are additional interesting items concerning this rental that I will furnish you when you email me for additional information. There are twenty-four pictures on the website. The max allowed by VRBO. VERY IMPORTANT! CLICK ON VIDEO ABOVE FIRST PICTURE. It helps to link together all the still pictures. As they say 'a picture is worth a thousand words'. The frosting on the cake is the extensive balconies that come off the three bedrooms and living/dining room highlighted with brand new high quality furniture. Heaven should be so nice.
I will be providing you with other links to about ten properties in Ocean Club. It is a complex consisting of two buildings each containing 51 villas. The property sites I'm sending you all have owners that are a little better about 'meat and potatoes' than I. Please check their rental rate so you can see how ours compares favorably. Visiting these other sites will be very helpful in your understanding of the Ocean Club/Wild Dunes properties in particular and Charleston in general. There is a lot of information available to those interested in this beautiful area of South Carolina beaches. However, it is most important that you try and picture their view of the ocean in comparison to ours. All of the villas have similar floor plans, furnished as you would expect luxury villas should be. We offer the one big differences - our location maximizes the view of the ocean.
Two other factors to consider in our rental are housekeeping and maintenance. We are fortunate to have two of the best. Maintenance is available to you 24/7. We will provide you with the phone number. Should anything not work properly, call. In the unlikely event you are not pleased with the cleanliness of the villa when you arrive, call housekeeping to come back in and clean it to your satisfaction. We will provide you with that number as well. There is a lot of additional information to email so you can make absolutely certain we will meet your needs. Moving to the next step is easy. Fill out the adjacent form. As you well know planning the perfect vacation takes good research. You can always rest when you get here. Check the calendar to see about availability for the dates you want and carefully read about the rental rates. The rates are current and are not subject change upward.
HIGHLIGHTS IN REVIEW: 1) If you are requesting a lower price than our posted rate, then we need the web link to the lower priced one you are considering. 2) Check calendar for availability before submitting an inquiry. 3) Review the 24 pictures and video. 4) Read comments by past guests. 5) Thank you so much for considering our place.
I usually respond to an inquiry within 24 hours of receipt. If you haven't heard from me within that frame period, check the calendar for availability. I usually don't respond if we don't have availability. Next try your spam. Sometimes I get caught there. Last but not least call me (Peter)
FYI: As owners and managers we have an awesome responsibility....your vacation. It has got to be as perfect as we can make it. For many people it is the biggest event of the year. On our web site we hit the highlights. It is your responsibility to narrow down your search. We hope we will end up in the top two or three. We have more information to share with you that hopefully will increase the chances on making a good choice whether you book our place or not . Doing a booking will hold your dates for you while you go through the process of deciding what place will best meet your needs. Up until you sign a Contract you will get a full refund.
ONCE YOU SUBMIT AN INQUIRY, YOUR FIRST COMMUNICATION WILL COME FROM VRBO/HOMEAWAY. VERY IMPORTANT TO READ IT CAREFULLY ESPECIALLY IN REGARD TO SECURITY Pic To Word
Go With an amazing Alienware Visual Style for Windows 10 and a sleek Alienware Rainmeter Skin, you'll find the best free Alienware Windows 10 Theme out there.,Windows – the heart of the house and a key part of our Philippine house building project. Our plan is to try to live as much as possible without air conditioning in .,Oceanfront corner unit 270 degree ocean view - Ocean Club. The Ocean Club Complex is considered to be the best oceanfront condos at Wild Dunes. Ours is the .
Oceanfront corner unit 270 degree ocean vie. - VRBO
Overview
Amenities
Reviews
Map
Availability
Bathrooms

3

Half Baths

0

Min Stay

5 - 7 nights
Livin' Life Smilin' survived Hurricanes Irma and Maria and is ready for you to enjoy!
Enjoy the breezes and beautiful St. John National Park ocean views from the expansive decks of this 3 bedroom, three bathroom (includes two private enclosed outdoor showers) house. All bedrooms have separately controlled air conditioning (there is no extra charge for A/C). There are also fans in each bedroom and the main living area has 3 large ceiling fans as well as 4 sliding glass doors to bring in the great breezes. Spacious living area and master bedroom upstairs with plenty of natural light from the many windows and glass doors. Comfortable seating, in addition to an outdoor grill and hammock, on two levels of deck space. Two lower level separate entry bedrooms are located downstairs. All bedrooms have access to decks. The house is conveniently located near restaurants and hiking trails. Beautiful landscaping, great ocean breezes, plenty of parking, internet, a well stocked kitchen and washer and dryer make this home the perfect getaway for couples or families
If you are looking for a vacation rental with the feeling of being away from it all, yet close to restaurants, grocery stores, beaches and hiking, then "Livin' Life Smilin' is the perfect choice for you!
Note - When staying in the Coral Bay area we strongly recommend renting a vehicle. Jeeps are the preferred and most common vehicle rented on the island.
Response rate:

100%
Response time:

within one hour
Speaks:

english
Calendar last updated:

Nov 27, 2018
We are from Southern California and have lived in a little town in the desert - Pioneertown - for most of our lives. We graduated from high school in Yucca Valley, attended college and then returned to our home town to raise our family and start a business. After our children grew up we retired and started traveling. Sailing became a favorite pastime and we have sailed to almost every island in the Caribbean and Bahamas. We came to St. John for the first time on a sailing trip in 2005. We fell in love with the island and returned many times, both on land and on a sailboat. We finally decided to purchase a home on our favorite Caribbean island - St. John - in 2017.
Pam purchased this House in 2017
Livin' Life Smilin' has the most spectacular views of anywhere in the Coral Bay area. The house overlooks the waters of the St. John National Park. The feeling of privacy is unsurpassed, yet within 1/2 mile there are restaurants, grocery stores and entertainment. The house is also close to hiking trails, beaches, and snorkeling and only a 30 minute drive to Cruz Bay. The breezes are wonderful - you rarely need to turn on the A/C!
Privacy and seclusion yet close to restaurants, bars, grocery stores, beaches, hiking, snorkeling and a short drive to Cruz Bay. But most of all - the spectacular view from every room in the house and over 900 feet of outside deck so you can sit anywhere and enjoy the view!
Check-in: 4:00 PM
Check-out: 10:00 AM
100% refund if canceled at least 60 days before arrival date. 50% refund if canceled at least 30 days before arrival date.
The description is very accurate - amazing views from every room! The house is on the quiet side of the island and offers spectacular sunrise views of the bays. This was our 6th visit to St. John, and this house had the best "extras" of any place we've rented, like coolers, beach chairs, lots of seating, a good TV, and well-equipped kitchen. The best perk: it has a UV water filter tap in the kitchen with water that is safe to drink! This will save you from buying a ton of bottled water on the island. We were also thankful for the bedroom A/C units, as the nightly rain forced us to shut all windows and doors. Lots of wildlife to watch from the house, including a family of deer that stopped by every evening.
Owner's Response:
Heather,
We are so glad you enjoyed your stay at Livin' Life Smilin'! Thank you so much for your wonderful review and we hope to welcome you again in the future!
Steve and Pam
We really enjoyed our two-week stay at Livin' Life Smilin' in August. The breezes were so nice that we never needed to use AC and loved the fresh ocean air for our entire stay. The space worked really well for our family of two adults and two teenagers; the upstairs had plenty of room for parents and family meals, and the boys loved having their own space downstairs. The kitchen is so well-appointed that we cooked a lot. Laundry was a terrific bonus for our longer stay, and we enjoyed tree frog visitors in the outdoor shower. The decks were a highlight, and we enjoyed a large hammock in the shade, eating outside, and stargazing at night. We've stayed in some very nice rentals on prior visits to STJ, but this was our favorite. You will need 4wd to navigate the driveway, but if you are looking for a getaway that's off the beaten track, this place is a gem.
The location in Zootenvaal is just outside Coral Bay, with easy access to north and south beaches. I especially liked Salt Pond and Lameshur, but Kiddle has a spectacular, easy-to-access snorkel; the boys liked the bigger, sandier beaches like Cinammon and Hawksnest. We often had entire beaches to ourselves and the beach chairs were handy! The location is not so far from Cruz Bay if you are looking for a little more night life and shopping, and Roseanne and Wayne were welcoming and very responsive to our questions and needs.
Owner's Response:
We are so glad you enjoyed your stay at Livin' Life Smilin'! We too enjoy the easy access to North and South side beaches - we really love the south beaches (Salt Pond, Lameshur and Haulover) because they are less crowded and provide some really great snorkeling, but the white sand beaches on the North side are beautiful too! I also love to cook and we spend many evenings dining on the outside deck - just can't get a better dinner view!
We hope to welcome you again to St. John and Livin' Life Smilin'!
Steve and Pam
The home is beautiful and there are views from every room of of Hurricane Hole. Very relaxing and quiet since it's on the east end past Coral Bay. You can ear the ocean from each room. You can fee the Bananaquits sugar and they will show up for a meal each day. There are two levels that include: two balconies, three rooms, tree bathrooms. two outdoor showers, a fully stocked kitchen and a big hammock and binoculars too. Nearest bay is Haulover, next closest is Salt Pond Bay and don't miss out on a hike to Drunk Bay. Then in the S.E. there is Little and Great Lameshure which you are likely to have to yourself. Plus more trails to explore. Closest groceries is in Coral Bay. Only one thing needs improvement, the steep driveway needs smoothing out. Still we all agreed that we would stay there again our next visit to STJ. Everything about the home was charming and and made for a lovely stay for my family. You will have a great time staying at this place. And the management company very friendly and helpful too.
Owner's Response:
We Are so glad you enjoyed your vacation at Livin' Life Smilin'. Your lovely comments are why we love this side of the island! Peace and quiet, yet near to so much including not so crowded beaches and trails! And we love the bananquits also! We look forward to welcoming you back to the island in the future. Steve and Pam
We could not have asked for a better home or better hospitality! We had multiple generations on our trip, and the house was wonderful for everyone. From working with Pam on reservations to our interactions with Wayne and Roseanne while on the island, it could not have been a more pleasant experience. They were all incredibly accommodating and attentive, and the house is wonderfully outfitted with incredible views! Would return in a heartbeat! Highly recommend 'Livin' Life Smilin'!!
Owner's Response:
We are so happy you enjoyed your stay at our home! Thank you for your wonderful comments and we hope to welcome you again at Livin' Life Smilin'!
We loved staying at Livin' Life Smilin! It had everything we needed and more to have a home away from home. It was so convenient to all the beaches, restaurants and stores. The decks were so nice to sit out at night and look at all the stars.We even took advantage of the hammock. Antares property management was very helpful with getting us settled with even a welcome gift. They helped us book a boat trip to the British VI. We were able to visit the baths and snorkel at a beautiful bay. Thank you for opening your home to us. We will be back!
Owner's Response:
We are so glad you enjoyed your time at Livin' Life Smilin'! So glad you got to go to the Baths - it is one of our favorite places in the BVI. We hope to welcome you again soon!
This home is just so wonderful. The view from the decks is amazing and the interior is perfect. The layout of this home allows children to have their own privacy (nice for tweens and teens). There is an incredibly well stocked kitchen in the event that cooking at home is of interest. St John is so welcoming and Wayne and Roseanne are no exception. They made sure our stay was everything we could've asked for. I love this side of St John; the perfect paradise. Our family will definitely be requesting to stay in this location again the next time we visit (and we've visited 5 times now). This home was by far our favorite. Thank you so much for sharing it.
Owner's Response:
We are so happy you enjoyed your stay in St. John and at our home, Livin' Life Smilin"! We look forward to welcoming you again in the future! Thank you for your wonderful remarks!
Steve and Pam
Estate Zootenvaal, Saint John, US Virgin Islands
Property Damage Protection
Cleaning Fees - if only the top level is rented the cleaning fee is $100.00 total If both levels are rented the cleaning fee is $200 Weird Park 2 Scary Tales
00 total
Related articles
PCSX2 - The Playstation 2 emulator - News Pcsx2 emulatorAs we all know, any video game console emulator websites are prohibited from publishing or sharing BIOS files. For PlayStation 2 console emulator, PCSX2's official ., pc ps2 pcsx2 , ( 4 ), .,PCSX2 v 1.4.0 adalah emulator untuk memainkan game PS2 di Windows dengan revisi update terbaru dan sudah banyak perbaikan bug dari versi sebelumnya juga terdapat .
Windows Anytime Upgrade - Wikipedia Windows 7 Anytime Upgrade Product KeyA detailed guide that shows you how to easily upgrade Vista to Windows 7.,Buy Cheap Genuine Windows 10, Windows 8, Windows 7 Product Key and Office 2010, 2013, 2016 Keys at AAkeys.com.,Результаты поиска
ITools - use the best tools IToolsiTools 3.4.4.0 - iOS 11 - iTunes 12.7.0 - iPhone X - bug, : iTools 4.4.1.3 .,iTools 4 is the latest version of iTools download. The iTools 4 comes with iPhone transfer tool, iPhone transfer software, iPhone cleaner and iOS data recovery,Download iOS 10.3.3 cydia installer Click here Update:- Download doulci activator premium version Download PanGu9 jailbreak iOS 10.3 Download iOS iCloud bypass iOS 10 .