Contents of the article
Barn Windows - The Barn FactoryThe Barn Factory
Evolution says that simple things can become more sophisticated through natural selection and genetic mutation. When it comes to living organisms, it's a touchy subject that can lead to screaming matches and bar fights. However, the concept is far more palatable when it comes to building hot rods.
Take a look at Dooley Cameron's '55 Nomad, for instance. It started out as a bone stock wagon nearly 60 years ago and has continually adapted to the demands of its environment. Through the decades it has evolved from a scruffy street racer to a flamboyant Pro Street ride to a pristine show car to a polished Pro Touring machine. Thanks to a steady diet of purposeful mutations, Dooley's Nomad now packs a 695hp LSX-based 454, a Tremec six-speed stick, six-piston Baer brakes, and a full tubular suspension. If the purpose of evolution is to create a better specimen, then the current iteration of the Nomad is the best yet.
2/17
3/17
Back in 1961, Dooley started a custom upholstery shop in the high plains of West Texas. Over the years, it expanded into a full-tilt hot rod shop as his sons Jeff and Tom brought their knack and passion for bodywork and custom sheetmetal fabrication to the family business. As with any shop that has stood the test of time, Dooley and Sons' (www.dooleyandsons.com) creations have evolved to reflect past and present trends, and the shop's '55 is no exception. Consequently, the Nomad, the shop's history, and the changing tides of hot rodding tastes are all intimately intertwined. "In 1969, I bought a '57 Ford Skyliner for $325, and three months later someone offered to trade me a '55 Nomad for it. I figured anytime you can trade a Ford for a Chevy, you're making out pretty well, so I made the deal," Dooley quips. "I took my 6-year-old daughter and my 3-year-old son with me to haul the Nomad home in my '69 El Camino SS. The Nomad had a newly rebuilt engine that came with it, so my brother and I swapped it in the next weekend. The car still had the original paint and interior, but I soon painted it black and re-covered the interior in black vinyl."
With vast expanses of rural roads at his disposal, Dooley put the Nomad to good use. "I had a lot of fun street racing my friends on country roads. I took my oldest son Jeff with me and he remembers crying on the side of the road because I made him wait there while I raced. I was a lot younger and dumber then, but I hope that I'm smarter than that now," Dooley retorts.
4/17
5/17
6/17
7/17
By the time the late '70s rolled around, Pro Street started catching traction and Dooley wanted in on the action. "We completely redid the car again in 1977 by installing a blown 454, big slicks, and a chrome undercarriage. The interior was also upholstered in maroon. After completing all the work, we took the car to many ISCA shows over the next year."
Due to work and family commitments, the Nomad sat dormant for several years until Dooley and Jeff decided to paint it back to its original Regal Turquoise and India Ivory color scheme in the late '80s. Likewise, they also redid the interior to factory specifications and replaced the blown Rat motor with a 350 small-block and TH350 transmission, thereby transforming the Nomad into a much tamer street driver. Dooley drove it around in that configuration for many years until 2011, when he decided it was time to give it another makeover.
By that time, Pro Touring had lots of steam, and the shop had already been building turnkey muscle car frames and tubular suspension systems for several years. As such, it made perfect sense to install one in the Nomad. The slick Dooley and Sons setup features custom 'rails and revised suspension pickup points that yield an aggressive stance while retaining full suspension travel. Up front are Heidts upper and lower control arms, and out back is a custom four-link arrangement. Managing weight transfer at both ends of the chassis are RideTech coilovers and Speedway sway bars, while massive 14-inch Baer disc brakes clamped by six-piston calipers bring the wagon to a halt. Stunning Boze Tach wheels—measuring 20x8 up front and 20x10 in the rear—team with Vredestein tires to stick it all to the pavement.
8/17
9/17
To take advantage of the Nomad's newfound grip, Dooley ripped out the old 350 and replaced it with 454 cubic inches of modern LS power. Built by Don Hardy Engines, the combo is based on a Chevrolet Performance LSX block that was bored to 4.185 inches, then fitted with a 4.125-inch forged crank, 6-inch steel rods, and 11.0:1 Icon forged pistons. Feeding all those hungry cubes are CNC-ported Chevrolet Performance LSX-LS7 cylinder heads, a single-plane GM LS7 intake manifold, and a Quick Fuel 850-cfm carburetor. With a custom Cam Motion 240/256-at-.050 camshaft tickling the valves and custom 2-inch headers evacuating the exhaust ports, the 454 kicks out 695 hp at 6,700 rpm. Channeling the power to the rear meats is a Tremec T-56 manual trans, a Ram clutch, and a Currie 9-inch rearend with 3.89:1 gears.
As has always been the case over the last 45 years, Dooley's latest round of modifications has helped adapt the Nomad into an advanced specimen ready for the rigors of modern warfare. Not long after putting the finishing touches on the wagon, it promptly beat down smaller, trimmer adversaries on the autocross. "The Nomad handles great, and with the new chassis and extra horsepower, it's more fun to drive than ever before," Dooley reports.
By way of cutting-edge engine, drivetrain, suspension, brake, and tire hardware, the Nomad's freshly mutated genetic sequence has transformed it from a quaint street machine into a sophisticated Pro Touring brawler. In the world of building hot rods that can flourish in a constantly changing environment, that's what the theory of evolution is all about 스케줄관리프로그램
13/17
17/17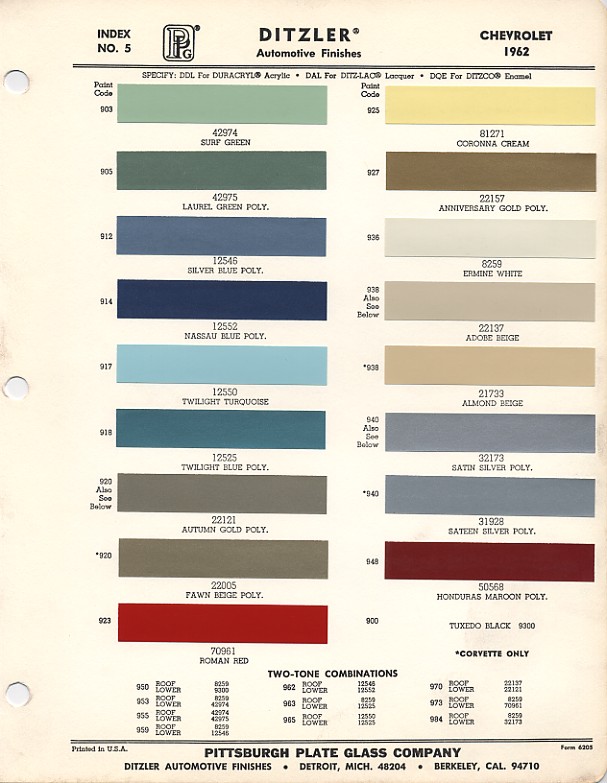 La Boqueria Smallgoods is a collection of produce dedicated to authenticity, prime ingredients and of course, flavour. Unlike the iconic La Rambla institution though, this La Boqueria has been created right here in Sydney Australia.
Developed by Spanish produce importer and proud Catalan, Emile Gomez, he has spent the past decade carefully selecting the finest jamon iberico de bellota, jamon serrano, richly flavoured mojama, brightly hued paprika and precious Pedro Jimenez vinegars for Australian consumers and restaurants Nepali calender
Read more
Just one-and-a-half hours (120 km) drive from Kuching, Sematan Palm Beach Resort is the perfect destination for a short and adventurous holiday. Sematan is a small fishing village located at the far west tip of Sarawak Facing the South China Sea and a short distance from the Sarawak-Kalimantan (Indonesia) border.
Opened in 2004, the resort is well known for its long stretch of clean sandy beach. The view alone is breathtaking. Once you've set foot on the resort, you'll know it's time to relax and put your worries behind. Surrounded by a peaceful, rich, natural environment, during your stay you can take leisurely walks on serene beaches, take a dip in nearby refreshing waterfalls, visit a Selakau longhouse, cycle through hills, padi fields and paper farms, sea kayak, or take a leisurely boat ride to experience island and coastal sight such as Teluk Melano and Tanjung Datu' National Park.
If the Season is right, dive and snorkel at the Talang Talang Islands, hike at Gunung Gading National Park to see the world's largest flower, the Rafflesia, visit watermelon farms galore and more Adobe Photoshop CS5 Extended Edition
Barn Plans Online - The Barn FactoryThe Barn Factory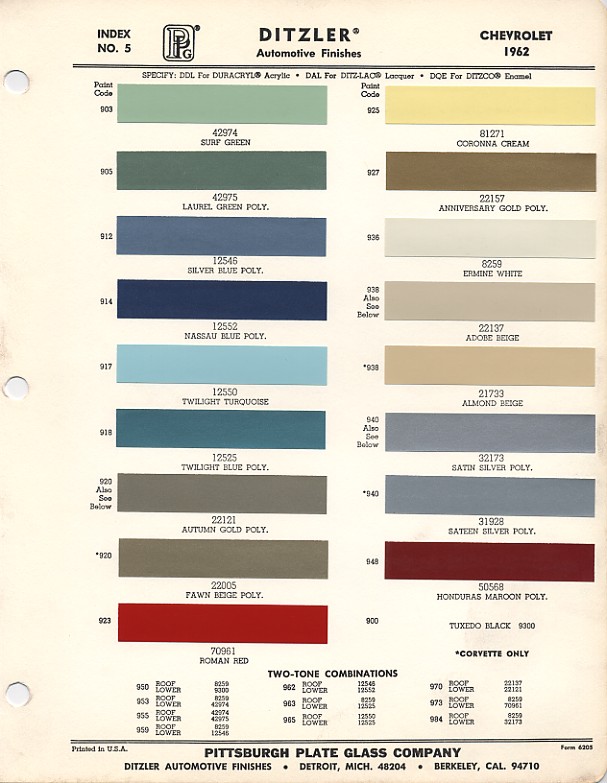 Hot rodding used to focus on just making cars fast—bolt on a bunch of speed parts, beef up your transmission and rearend to handle the added power, and maybe cut out some unnecessary weight. It might get down the road pretty fast after all that but you'll certainly have sacrificed more than a little practicality. These days, with the advancement of technology and the rise in popularity of restomoded muscle cars it's not uncommon to see an old car that is fast in a straight line, can take a corner like it's on rails, and even have some modern conveniences. Throw that tried-and-true combination in a station wagon, and voila, you've got yourself one of the most fun to drive yet practical muscle cars ever. J.P. Dwyer and his father, John, decided to take that concept one step further.
"At the time, I was huge into diesel trucks," recalls JP. So when he and his dad were tossing around ideas of what to build next, JP convinced John to build a diesel-powered muscle car. They wanted something useful; a show car that was able to do more than just wow the crowd. With that in mind, they started searching and came across a 1956 Chevy Nomad in Colorado. The car was in pieces and had no engine or trans so it was a perfect candidate for their unorthodox restoration. After John bought the Nomad it sat around his place in Gilbert, Arizona, for a few years while he gathered up the finances and parts to get the project started.
2/49
3/49
4/49
One day, JP was surfing the web and he came across a Craigslist ad for a wreaked 2003 truck with its 6.6L Duramax LB7 diesel engine and transmission still intact. Better yet, it was advertised to have just under 1,000 miles on the truck! It was finally time to get the ball rolling on the diesel-powered project.
Work started on the '56 at a shop that will remain nameless because, as it sometimes happens, things didn't go as planned so John took his Nomad back and found another builder to finish the job. He ended up contacting James Crosby of James Crosby Design out in Ontario, California, and having the project carried on there.
By the time the Nomad made it to James Crosby Design it had already undergone some bodywork and was painted. The paintjob John had chosen to go with was a traditional two-tone, but his colors were anything but traditional. He always liked the orange hue of the early 2000s Lamborghini Gallardos, so that became half of the paint scheme with the other half being a custom silver. The rest of the trim and finishing touches were handled at James Crosby Design. To break up the orange and silver paint, all the original Bel Air trim was put back in place, but not before getting its own custom touch. Instead of going the usual chrome route, John decided to have all the trim nickel plated and brushed. The plating was done by Millennium Polish and Chrome in Ontario, California, then James hand-brushed everything for a stunning end result.
5/49
Now the moment you've all been waiting for—the engine. As mentioned before, the diesel powerplant they sourced was an LB7 Duramax. For those who aren't diesel aficionados, the LB7 is the GM 6.6-liter V-8 produced beginning in summer 2000. The LB7 is turbocharged, direct-injected, and features four valves per cylinder. These engines make some healthy power stock, but John and JP wanted to squeeze a little more out of theirs. To do that, they had the engine brought over to LR Engines in Santa Fe Springs, California, where it was given a refresh and a little upgrade. Remember how JP found this engine with an advertised 1,000 miles on it Well, when LR got to tearing the engine down to give it a once-over, the engine looked even newer than that, and they told JP they reckoned it only had 300 miles on it.
So, it was clear they had a great engine to start with, now it was up to LR to put it back together and get it making some real power. To get the results they were looking for, all they really did was upgrade the turbo to a ball-bearing unit from Garrett so they could push a little more boost through it. Instead of the factory 16 or so psi they were now able to run 18-22 psi. Pair that with some ace tuning and the LB7 was now making a consistent and reliable 700 horsepower and 900 lb-ft of torque. James Crosby Design custom-fabricated the exhaust system, which utilized the factory LB7 exhaust manifolds, 3-inch stainless steel pipes, and MagnaFlow mufflers. What makes this setup even better is that they were able to retain most of the stock parts like the intercooler and radiator, meaning, according to JP, "you can take it to a Chevy dealer anywhere across the country and they can work on it." To handle all that torque from the Duramax they installed an Allison LTC1000 Stage Three from ATS Diesel Performance. The transmission is a five-speed automatic with a 1,200-stall converter.
6/49
Underneath the Nomad, James fitted a pretty trick and very modern suspension. John and JP wanted the Tri-Five to not only take a corner and ride comfortable on the street but also make use of the torquey diesel and pull a 17-foot Airstream trailer. So, up front James installed TCI Engineering spindles and A-arms paired with RideTech coilovers. The rear is where it gets a little more technical, starting with the rearend, which is a Ford 9-inch from Currie Enterprises with a locker and 3.00:1 gears. Then, James used TCI's four-link and RideTech ShockWave airbags paired with a valve from a diesel truck that senses added weight and self-levels mechanically—no wiring or hydraulics required. Since the wagon will be hauling you-know-what and a trailer, they fitted four-piston Baer brakes at all four corners with 13-inch rotors in the front and 12.5-inch rotors out back.
Forgeline wheels and Nitto tires make sure the '56 can get a grip and look good doing it. The wheels are 18x10 up front with 18x11.5 rollers bringing up the rear. To match the look of the car, the spokes were powdercoated by Concept Powder Coating in Rancho Cucamonga, California, and the barrels were nickel-plated by Millennium Chrome. The NT05 tires measure 275/40R18 and 315/35R18, front and rear.
7/49
The interior of the Nomad was done by Elegance Auto Interiors out of Upland, California, and is just as stunning as the rest of the car. The seats are modified stock, wrapped in coco and gray leather with door panels to match. They seamlessly integrated the Dakota Digital HDX gauge cluster into the dash wrapped in the same coco leather as the rest of the interior. The custom center console is home to dual nickel-plated cup holders, a Genie shifter, and a pair of vents blowing cold air from a Vintage Air unit under the hood. Also found in the center console is a Bluetooth head unit from Kicker that controls four speakers and a subwoofer installed by Art of Sound in Upland, California.
A little backlash from the Tri-Five community was to be expected, with people asking, "Why would you do this to a perfectly good Nomad" JP's answer to that is a simple one, "We didn't. We took a car in pieces and gave it new life." But they didn't just want to give it new life. JP told us, "The end goal was to have something no one else has done before." As far as we are concerned, a show-quality 1956 Chevy Nomad with a 700-horsepower turbo diesel that handles like a champ and can pull a 17-foot Airstream trailer at 80 miles an hour definitely fits the bill Winrar 64Bit Winrar 32Bit Full Version
8/49
Photography by Robert McGaffin
Insane Duramax Diesel-Powered 1956 Chevy Nomad
2018-2019 Icelantic Nomad 115 Luke Koppa 8:30 am April 16th, 2018
Ski: 2017-2018 Icelantic Nomad 115, 191 cm
Available Lengths: 171, 181, 191 cm
Blister's Measured Tip-to-Tail Length: 188.0 cm
Stated Weight per Ski (181 cm): 2154 grams
Blister's Measured Weight per Ski (191 cm): 2199 2196 grams
Stated Dimensions: 150-115-140 mm
Blister's Measured Dimensions: 152-116-142
Stated Sidecut Radius: 22 meters
Tip Tail Splay (ski decambered): 73 mm / 63 mm
Traditional Camber Underfoot: 1-2 mm
Factory Recommended Mount Point: -9.0 cm from center; 85.0 cm from tail
Boots / Bindings: Salomon QST Pro 130 / Marker Jester Demo
Test Locations: Telluride Ski Resort, CO; Alta Ski Area, UT
Days Skied (total): 7
[
Editor's Note
: Our review was conducted on the 17/18 Nomad 115, which is unchnaged for 18/19, except for graphics]
Intro by Cy Whitling
We recently posted our First Look at the Nomad 105 Lite, Icelantic's "Free Touring" ski, and I have been logging time on it.
The Nomad 115 is the 105 Lite's wider, less backcountry-oriented sibling, and Icelantic describes the Nomad 115 as offering "Big Mountain Performance in a Wide, Playful Shape."
In other words, the Nomad 115 is living in the same category as the Moment Bibby / Blister Pro, the ON3P Kartel 116, and the Liberty Origin 116, so one of the big questions we'll be looking to answer is exactly where the Nomad 115 fits into this class of playful-but-capable pow skis
Flex Pattern
The flex pattern of the Nomad 115 feels very similar to the Nomad 105 Lite, but the 115 is a touch stiffer throughout. I'd rate it as:
Tips: 6-6.5Shovels: 7-8In Front of Toe Piece: 8-9Underfoot: 10Behind Heel Piece: 9
Tails: 8-7
The Nomad 115 is a little softer in the tips and tails than the 184 cm Blister Pro, but stiffer than the ON3P Kartel 116. In my book, it's definitely a flex pattern that's befitting of a ski that's supposed to offer "Big Mountain Performance."
And if that's not enticing enough for you, here's an edit of Icelantic athlete, Owen Leeper, on the 17/18 Nomad 115:
Size
Like the Nomad 105 Lite, Icelantic only offers the Nomad 115 in 10 cm length increments, which might put a fair number of skiers in the dreaded "Goldilocks" situation — those used to skiing 185-187 cm skis (like me) fall right between the 181 cm and 191 cm options.
Given that this ski has a good bit of tip and tail rocker, and that I decided to opt for stability over quickness, the 191 seemed to make the most sense. Plus, the ski actually measures 188.0 cm tip-to-tail, which is just a touch longer than the actual length of the 190 cm Liberty Origin 116, 190 cm Blister Pro, and 186 cm Kartel 116. For a ski designed to ride and play in big terrain, especially with the aid of chairlifts, that seems like a good length for my size — especially given the Nomad 115's reasonable weight…
Weight
The Nomad 115 isn't some chunky, metal ski. At 2199 2196 grams, it's marginally lighter than the Liberty Origin 116 and Moment Blister Pro, and 200 g lighter per ski than the ON3P Kartel 116. So the Nomad 115 should (we think) offset much of the potential unwieldiness of the longer length. It also means this isn't a stupid heavy ski to put frame bindings on, or Marker Kingpins for shorter, higher impact (bigger lines and airs) touring.
Shape
The Nomad 115 is less tapered than the Blister Pro or Kartel 116, which, coupled with its longer length, should appeal to skiers looking for a big, meaty pow ski (without the weight of a bigger, heavier ski).
Mount Point
As was the case with our review pair of Nomad 105 Lite, our pair of Nomad 115's had some topsheet slip. The "Core Center" mark is about 2 cm behind our measured center on both skis. Icelantic recommends mounting at -9.0 cm from the center, and the top sheet slip we noted is a good reminder to always measure and double check your mount points before handing your skis over to the shop. (Though a good shop will also always check this before drilling.)
-9.0 cm is a fairly traditional mount, especially when compared to the Blister Pro's -6.3 and the Kartel 116's -4.1. However, the Nomad 115's recommended mount is in line with the Liberty Origin 116's -10.8 cm mount. Per usual, we'll be mounting the Nomad 115 with demo bindings so that we can play with different mount points. But based on its shape and near-symmetrical rocker profile, the 115 seems like a ski that more jib-oriented folks may prefer closer to -5 or -6, while more directional skiers may find it to be more capable and chargey at the recommended point. So we'll experiment with a variety of mounts and report back.
Rocker Profile
The Nomad 115 has a pretty standard rocker-camber-rocker profile. The tip rocker is very smooth and gradual, and its tip rocker line runs just a little deeper than the tail rocker. It's very similar to the Nomad 105 Lite's profile, but has a little less camber underfoot, which makes sense given the ski's deeper snow intentions. Long and short, this looks like a very sensible design for a ski meant to perform in a variety of conditions, and we're curious to see exactly where the 115 shines.
Bottom Line (For Now)
There are a growing number of skis in the 114-118 mm underfoot range that do a good job of combining all-mountain capability with a playful side, and by the numbers, the Icelantic Nomad 115 seems to follow a good recipe for success in this arena — with maybe a little more bias toward stability in bigger terrain than some of the other options. We'll see. Stay tuned for the full review.
Flash Review: Icelantic Nomad 115
Blister members can now read our initial on-snow impressions in our Flash Review of the Nomad 115 Angry Birds Rio
(Learn more about Blister Member benefits, and Become a Blister member)
NEXT: The Full Review
View Trans-Nomad Expedicion Trans-Nomad Sandra Jorda Trans-Nomad Preinscripciones Trans-Nomad Puente Trans-Nomad Nieve Trans-Nomad BikePatrols Trans-Nomad Base Camp Trans .,Professional Audio software for Recording, Mixing, Mastering, Broadcast, and Live Sound, including audio software processors, audio plug-ins for DAW hosts like Cubase .,Ski: 2017-2018 Icelantic Nomad 115, 191 cm. Available Lengths: 171, 181, 191 cm. Blister's Measured Tip-to-Tail Length: 188.0 cm. Stated Weight per Ski .
View Результаты поиска,Nomad Distribution is the largest single source of Spanish food products in Australia. We have range of Charcuteria under the brand La Boqueria. Paella Pan Burner .,Just one-and-a-half hours (120 km) drive from Kuching, Sematan Palm Beach Resort is the perfect destination for a short and adventurous holiday.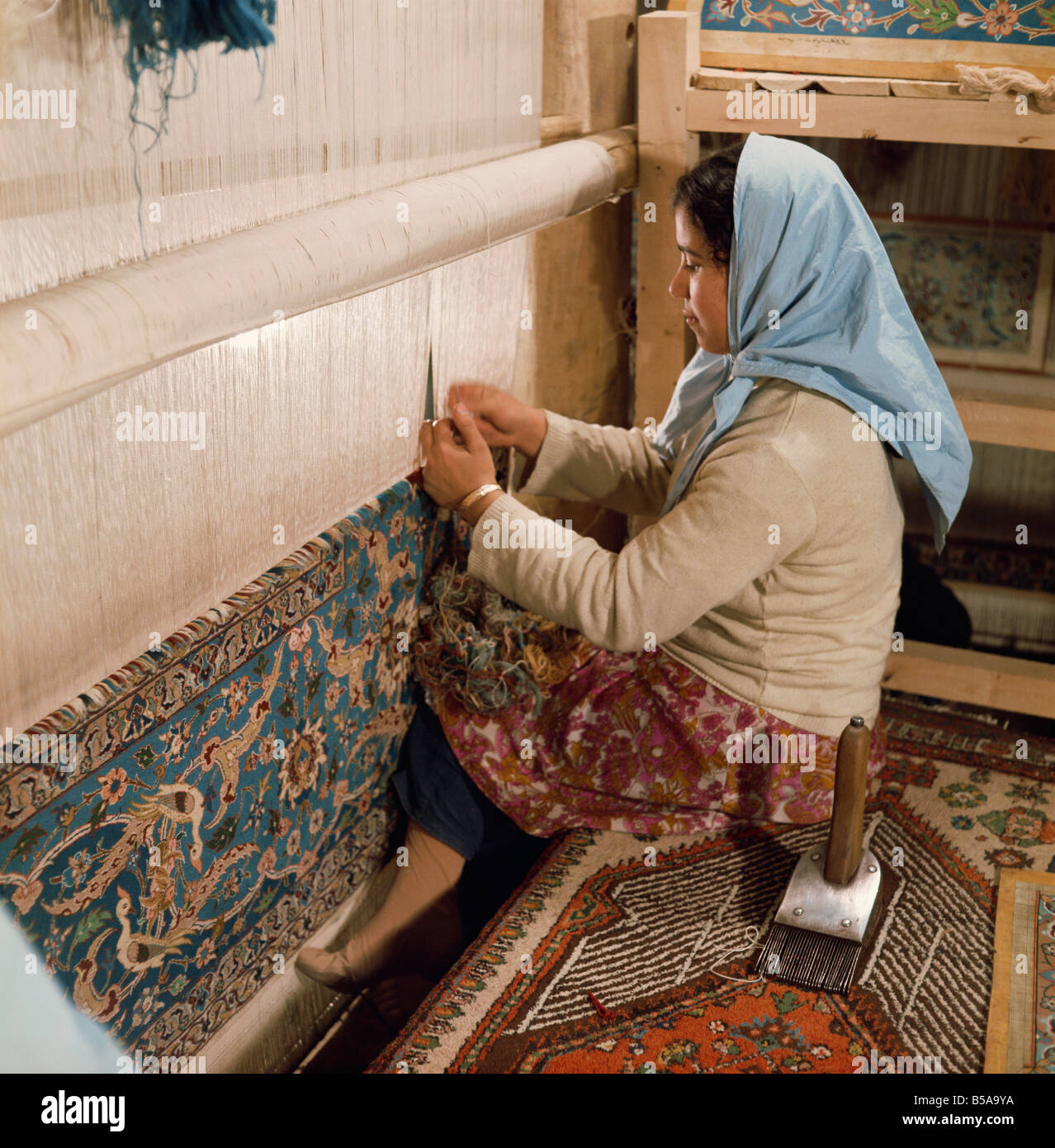 View Professional Audio software for Recording, Mixing, Mastering, Broadcast, and Live Sound, including audio software processors, audio plug-ins for DAW hosts like Cubase .,1 .,Buy Red Nomad Bamboo Hypoallergenic Mattress Protector by Breathable Cool Cycle Technology for Maximum Circulation Comfort - Queen Size: Mattress Protectors .
Related articles
Download GiliSoft Video Converter 10.1.0 Torrent Gratis GiliSoft Video Converter 6 7 0VMware Workstation is powerful desktop virtualization software for software developers/testers and enterprise IT professionals that runs multiple operating systems .,We don't have any change log information yet for version 5.1.7.215 of Free Audio Converter. Sometimes publishers take a little while to make this .,Результаты поиска
Universal USB Installer - Easy as 1 2 3 USB Pen Drive Linux Universal USB Installer 1 9 1 6 exeDescription : Ne gere pas l'USB, utilisez FXI Pro ou FA-124. N'est pas compatible avec Windows 10, utilisez le mode de compatibilite I. Installation de Fx-interface :,Add HDMI and DVI video, as well as audio and Gigabit Ethernet connection ports to a laptop computer through a single USB 3.0 port,XAMPP is an easy to install Apache distribution containing MariaDB, PHP, and Perl. Just download and start the installer. It's that easy. XAMPP for Windows 5.6.37, 7 .
Chrome Installer Information - GeoCities Chrome installer exeHow to Remove Annoying GoogleUpdate.exe Background Process After Installing Google Chrome in Windows - We all know about "Chrome" web browser released by .,Install cURL and libcurl in a single click with this free Windows installer. Includes a ready-to-use SSL certificate bundle, dependencies, and documentation.,In April 2018, while monitoring public data feeds, we noticed an interesting and previously unknown backdoor using HackingTeam's leaked RCS source code. We .