Introduction
St. Veronica Giuliani -Mystic, Stigmatic, Victim Soul, Incorruptable
The webmaster would like to gratefully thank Mrs. Angelica Avcikurt for creating this article from various Italian and English sources. May God reward her for her efforts in translating from the original Italian many of the inspiring and informative passages below.
St. Veronica Giuliani (Feast day July 9) is one of the greatest Italian mystics of the 18
th
century. She is a saint of the stature of St. Teresa of Avila or St. Francis of Assisi. She was a soul chosen by God from her early childhood to reach the highest mystical graces which she described in her diary. Born on December 27, 1660 at Mercatello, she was given the baptismal name, Ursula. At the age of 17 she entered the cloistered Capuchin Convent at Citta di Castello in Umbria and took the name Veronica. She remained there until her death on July 9, 1727.

Her Diary
St. Veronica left us a spiritual treasure, her Diary, which she wrote under obedience to her confessor, Fr. Gerolamo Bastianelli. She began writing it in April, 1693 and finished writing it thirty four years later in 1727. She wrote a total of twenty-two thousand pages. This was a great penance for her. She did not neglect her other duties and would write late at night in her cell. The devil would often try to scare her to disrupt her writing. He would hide and break her pencils, and sometimes even attacked her physically: "After Matins, when I wanted to make an act of obedience and write for a quarter of an hour, I suddenly got a big punch in the eye and heard a voice saying, 'damned writings!'"  During the last fifteen years of her life, Veronica was so ill that a painting of Our Lady of Sorrows in her cell would come to life, and the Blessed Virgin Mary herself dictated to her the last chapters of the Diary.
Jesus made two promises to Veronica about this diary: "The Lord himself made me understand I should write everything; because He wanted it thus; and that these writings would be of great benefit to many souls; and that he wanted it to be for the whole of Christianity." And on another occasion Jesus told her: "I inform you that I want to give special graces to whomever will trouble himself with this work. And I want everything, everything revealed. These are My works, My gifts, they are My singular graces, and all shall be for My glory."
It is interesting to note that both saints and mystics have been entrusted with the publication of this diary. It was not until one hundred and fifty years later that Francois Dausse started to work on its publication, but his work remained unfinished because of his death. After this,
St. Annibale Maria di Francia
started working on this diary and managed to publish the first volume under the title,
A Hidden Treasure, The Diary of St. Veronica Giuliani
(1891-92). However, St. Annibale had to stop working on this Diary because the local Bishop asked him to start reviewing the writings of mystic, Luisa Picarreta in order to give them the
Nihil Obstat
and
Imprimatur.
Later, a Jesuit priest, Pietro Pizzicaria, managed to publish the next 8 volumes under the same title before he died and the last two volumes were published by Professor Umberto Bucchioni in 1927.
The diary of St Veronica Giuliani
The main source that I am using for this article,
Il Diario
by Edizioni Cantagalli, is a one volume abridgement of Veronica's Diary by
Maria Teresa Carloni
, a twentieth century mystic and stigmatic herself. Maria Teresa was asked by her spiritual director to undertake the task of condensing the ten volumes of the Diary of St. Veronica Giuliani into one volume in order to make it more accessible to the public. This makes this volume doubly precious because it has the spirituality of St. Veronica and the commentary by the mystic, Maria Teresa Carloni.
When Maria Teresa Carloni started working on this project, she started to have doubts and fear that she would not be able to give it that "luminous touch," of the original work, but then she notes that obedience is always rewarded. The Blessed Virgin Mary herself came to encourage her, saying: "Why are you seeking help only from men, and when you lack it, you falter Aren't I the hope of those who are hopeless, the Advocate, the Mediatrix between man and God Turn to me with the same simplicity of my little Ursula (St. Veronica Giuliani) and I will help you as I helped her. Put into my hands your act of obedience and you will see that it will not be fruitless. Entrust yourself to me and finding yourself at my feet, I will tell you everything. As I have told her (St. Veronica), I repeat it to you: write, my daughter, I want you to follow Holy Obedience. Your spiritual father asked you to start this work to bring to light again the things that happened in the life of our saint and the special graces that God and I obtained for her, and you, docile to this command and full of hope in having supernatural help, read that which I dictated to her and transcribe everything faithfully. Afterwards, you will see that the work will be complete and that it will not be lacking the master touch, the imprint of genius."
A final note about her writing style, St. Veronica, out of humility, often starts the sentences with "It seemed to me…." And she also uses the word "longing" frequently. I have kept these expressions while translating to stay true to her expressive mode.
Her Childhood
Ursula enjoyed spiritual favors since she was a little girl. At the age of 3 or 4 she remembers having seen the child Jesus in the garden while she was picking flowers. He told her, "I am the true flower" and then disappeared. This experience left her with a longing for heavenly things.
Her mother, Benedetta Mancini, was a deeply religious woman who used to read the lives of saints and martyrs to Ursula and her four sisters (two other siblings had died). This led Ursula to start doing some rather harsh penances and desire to suffer out of love for Jesus at an early age following the example of St. Rose of Lima. Benedetta died at the age of 39 when Ursula was just seven years old. Ursula was with her mother when she received the Viaticum. Before her mother died, she consecrated each of her five children to each of the Five Holy Wounds of Jesus. Ursula was consecrated to the wound of Jesus' side. Throughout her diary it is clear that St. Veronica had a great devotion to the Holy Wounds.
Ursula had longed to receive Holy Communion and finally at the age of ten she was able to make her First Holy Communion on February 2, 1670. This is how she described her experience: "Going for the first time to Communion, it seemed to me that at that act I felt outside of myself. I seem to remember that when I took the Holy Host, I felt such a great heat that flared up inside of me, especially, my heart was burning…I felt that the Lord had really come to me, and with my whole heart I told him, "My God, it is now time to take complete possession of me. I give myself only to You and it is only You I want." I seem to remember that He answered, "You are Mine and I am all yours." 
When she went home afterwards, she felt different, transformed, and she realized she had a vocation to the consecrated life, "Oh God! What joy! I cannot explain what I felt. I only know that I was left with an ardent longing to become a nun, and that I could not wait for the moment to marry God."
Life as a Cloistered Capuchin Nun Begins
After some opposition to her vocation by her father and relatives, Ursula finally obtained permission to join the Capuchin Convent at Citta di Castello and entered the cloister at the age of seventeen on October 28, 1677. Upon entering, Bishop Sebastiani, who performed the ceremony, told the nuns, "Keep this girl as a precious treasure because she will become a great saint."  This Bishop was also the one that chose her religious name, "From now on your name will be Sister Veronica, which means true and unique, which is, you and God alone."
This is what she experienced on the day of her clothing as a religious:
"After a long battle between human nature and the spirit, I suddenly seemed to experience something or other-I don't know if it was recollection or rapture-which took me out of my own senses. But I was unable to understand what it was. At that very moment I think I had a vision of the Lord, who was leading me; I think he had hold of my hand. I could hear harmonious sounds and angelic singing-in fact I think I was in heaven.
"I remember I could see such a variety of things, but all seemed the delights of paradise. Then I saw a multitude of men and women saints. I think I also saw the Blessed Virgin.
"I remember that the Lord gave me a great welcome. He was saying to everyone: 'This one is ours now', and then he turned to me and said: 'Tell me what you want'. I asked Him for the grace to love Him and he seemed to communicate His love to me then and there. Several times He asked me what I was longing for. Now I can remember asking Him for three favors. One was that I should live up to the state of life I had undertaken; the second, that I should never depart from His holy will; and the third was that He would always keep me on the Cross with Him.  
"He promised to grant me everything. And He said to me: 'I have chosen you for great things, but you will have to suffer much for love of Me.'"        
The incorrupt body of St Veronica Giuliani
Her Vocation:  A mediator between God and sinners
It seems that from the beginning, Veronica was concerned about the fate of sinners and performed great penances in order to obtain their conversion. About the time she was a novice she wrote: "Most nights I spent crying, but I did not know what I was crying about. It seems that thinking about the offenses committed against God and thinking about His Passion moved me to tears; but I don't remember well the reason for crying so frequently. I seem to remember that I felt that there was an obstinate sinner that did not want to be converted to God and this pained me so much that I could not rest day or night, and I would tell the Lord, 'My God, here I am ready for any suffering as long as you convert all those who offend you.'…Sometimes when I was going to rest, I heard like a real voice telling me, 'It is not time to rest but to suffer.' I would get up immediately and kneel in front of the crucifix saying, 'My God, I ask you for souls. Let these Your Wounds be voices for me and say with me: O souls redeemed by the Blood of Christ, come to this source of love. I am calling you and these Holy Wounds speak for me, but all of you come."
She had visions of souls that were about to fall into sin and this made her suffer and increase her penances. Sometimes as a reward, Jesus would let her know of specific souls that had changed their ways and turned to Him. At other times, Jesus would let her know of a specific sinner that she needed to pray for. Sometimes she felt that Jesus wanted to give her a special grace and she would feel a longing for the conversion of sinners which would incite her to do more penances. Once when this happened, she took the crucifix that she had in her cell and said, "'Lord, I won't leave you until I feel that you want to convert a soul. Yes, my God, since my voice is not efficacious, let Your Holy Wounds speak for me.' Suddenly I felt something new, as if I were outside myself. It seems to me that I understood that praying for sinners was so pleasing to the Lord. I showed off as if I was a mediator between God and sinners, but afterwards I felt it was presumptuous. I went to His feet to ask forgiveness."
Her longing to be a mediator between God and sinners was not a presumption as she thought, since it was later confirmed by Jesus himself. "I seem to remember that one time this crucifix told me with an audible voice: 'My spouse, I am pleased with the charity you show towards those who are in my disgrace, that is why I confirm you as a mediator, something for which you have been longing.'"
Her prayers and penances were rewarded one day when she was working at the infirmary. She was gazing at the crucifix there and begging Jesus for the conversion of sinners when she experienced this: "He detached His arm from the cross and signaled me to come close to His Holy Side. Then, I don't know how it happened I found myself hugged by the crucifix and He told me: 'All this that I am now doing to you, I do it for you to know how pleased I am with your prayers.'" This experience left an imprint of the sorrows and sufferings of the passion in her, that she would often do the Way of the Cross carrying a heavy cross around the garden under all sorts of inclement weather.     
Tormented by the Tempter and Visions of Hell
As expected of any soul that is close to God, St. Veronica was tormented and attacked by the devil, whom she referred to as 'the tempter'. When she entered the convent, he used to tempt her by making her feel guilty for having left her sister whom she loved dearly. At other times, he attacked her physically, made noises to scare her, appeared to her under the form of a cat, and even impersonated Jesus, Mary, and the Bishop.
Her penances and prayers greatly bothered the evil spirits. "While I was doing penance it seemed that all hell broke loose. I heard noises, screams, hissing as if from a snake. At the end I seemed to hear a confusion of many voices, I could not understand what they were saying. I only remembered that at the end they said, 'Accursed are you. We will make you pay.' As they were saying this, the room where I was went up in flames but just for a moment."      
One day the devil showed her a vision of hell. "It seems that the tempter showed my soul hell being opened, and that in fact he had placed it (her soul) in it, and that only a small push was needed to cast it inside. It seemed then that I heard screams and voices of lamentation from the damned. I only saw infernal monsters, many serpents, many ferocious animals, and an infernal stench and extremely hot flames, which were so big that their height could not be measured. I could only compare it to the distance between heaven and earth. As far as the size of the place, one could not see the beginning or the end. You could hear many blasphemies and curses against God. How sad. What torment this caused my soul."         
She was shown hell once more: "At that moment I was once again shown hell opened; and it seemed many souls descended there, they were so ugly and black that they struck terror in me. They all dropped down in a rush, one after the other, and once they had entered those chasms there was nothing to be seen but fire and flames." This vision led Veronica to offer herself as a victim of Divine Justice: "My Lord, I offer myself to stand here as a doorway, so that no one may enter down there and lose You." Then she stretched out her arms and said, "As long as I stand in this doorway, no one shall enter. O souls, go back! My God, I ask nothing else of You but the salvation of sinners. Send me more pains, more torments, more crosses!"
The Blessed Virgin Mary speaking to Veronica about her trips to hell told her,
"When you were going around hell, you came across torments and tormentors at every step; but that time when you went by the seat of Lucifer, you were terrified at seeing so many souls were on the seat of Lucifer himself. This is in the center of hell and is seen by all the damned, by all the devils, and this sight causes all of them great suffering. I also let you know that, in the same way that the sight of God in Paradise constitutes Paradise itself; down there in hell, the sight of Lucifer is what constitutes hell.
"
The Blessed Virgin Mary also told her, "Many do not believe that hell exists, and I tell you yourself, who have been there, have understood nothing of what hell is."
St Veronica Giuliani with crown of thorns
She receives the Crown of Thorns
The first great mystical gift that Jesus gives this victim soul is His Crown of Thorns. This took place on April 4, 1681. This is her account: "I remember that since the beginning when I became a religious, I always asked the Lord to let me experience some suffering from His Passion. A few years later, dressed in this holy habit, a felt this longing during all of lent. When Holy Week started, I felt I don't know what during prayer and I understood that I should prepare myself because the Lord wanted to make me happy…On Good Friday, I seemed to have a vision…the Lord showed himself to me all wounded and crowned with thorns…I felt the sorrow of sorrows that the Lord felt and at the same time I felt a deep sorrow for my sins and the offenses that I had committed. I was between two points: His infinite Love and my ungratefulness. And it seems that I was telling Him: 'My Lord, no more ingratitude or sins. Now I want to start to love you…Lord, come to me and give me that crown so that the pricks of the thorns be voices for me to tell you how much I long to love you.'  While I was saying this, it seems that the Lord came closer to me…and I knew that He wanted to grant me the grace that I was asking Him….I was anxious for this suffering when He took the crown from his head and told me something that I don't remember. He put this crown on my head and I seemed to have felt the thorns pierce through into the inside of my mouth, ears, all my head, my eyes, my temples, and my brain. It was so much suffering; I fell on the ground as if dead. The Lord lifted me up and told me: 'You will feel these pains as long as you are alive, more or less according to my wish.' Again, I fell down and the Lord lifted me. I fell for a third time. Oh God! I cannot describe what the Lord communicated to me about His sufferings: I know very well that in a certain way he left an imprint of His Passion in my heart that I have never forgotten."       
Her head was so swollen after this event that they took her to a doctor. She endured many painful treatments without revealing the real cause of the swelling. On another occasion, she had a vision of Jesus on a throne with the Blessed Virgin Mary and St. Catherine of Siena. Jesus took the crown of thorns from St. Catherine's head and replaced it with a crown of precious jewels. Then, he put the crown of thorns that he had taken from St. Catherine on Veronica's head. She felt great pain and understood that this was the pain St. Catherine had felt when receiving the crown of thorns, a grace Jesus was giving to her.
Visions
St. Veronica had numerous visions during her lifetime, some celestial and some infernal. In one of her visions, she saw a vast area with a multitude of souls carrying heavy crosses on their backs dressed in different colors, but they were facing earth and could not move forward. Another group of souls dressed in white, which were mostly religious, were floating. Jesus appeared in a luminous light among them but only few of them would look at him. This caused her great suffering and made her exclaim: "I wish I had had as many eyes as there were souls there to supply for the loving gazes to my Greatest Good." There was like a veil between them and God which did not allow them to enjoy this vision, and she understood that this meant that these souls lacked purity of intention. She continues: "These souls are cold, and with the cold comes sin, and with sin, they offend God, the Great Creator. And then…justice…chastisement. I seemed to see the Lord with three spears in hand, and He made me understood that He wanted to punish Christianity for the offenses and sins committed. Now He made me see every sort of weapon, I seemed to see a great war. Everyone was killing each other. It scared me a lot. I didn't see anything but dead people, and there was a stench in the air, that seemed to make everything stink. This also made me feel sorry. Suddenly I seemed to see everyone's health in obvious danger. Almost everyone was cursing God; and I seemed to see them die in dire need. At this point, I seemed to understand that the three spears were war, disease and poverty"
On another occasion the Lord made her see some souls that were deformed and monstrous. Their sight terrified her so that she thought she would die. Then she heard a voice that told her: "For these there is no longer My mercy. They are and will be forever deprived of Me." The she said: "Oh Lord, where is your pity Who are these Are they dead or alive" She understood they were alive and she heard the reply, "They are those who are dead to grace."
The Chalice of Bitterness
On August 15, 1694, Jesus and the Blessed Virgin Mary appeared to her holding a chalice. She had seen this chalice before, it was the Chalice of Bitterness, and on this day it was finally presented to her:
"The Lord showed himself to me surrounded in splendor and glory, suspended in mid-air and surrounded by many angels. At that point it seems that I also saw the Blessed Virgin Mary surrounded by innumerable other angels and many saints. Only two of them made themselves known to me. One was St. Catherine (of Siena) and the other one was St. Rose. I seemed to hear sounds and singing, but I don't know how to explain it. I felt that everything was drawing me to a closer union with the Lord. I felt the invitations.
At that point I seemed to be as if flying, transported closer to that vision. It seems that the two saints had me suspended in midair between them and in front of me were the Lord and the Blessed Virgin Mary.
Suddenly, I seemed to see the chalice in the Lord's hand. It was so full that it was almost overflowing. The color of the liquor inside was a yellowish white. At times, it appeared to be boiling; this signified the great bitterness in it. In the meantime, I saw that the Lord gave the chalice to the Blessed Virgin Mary, and she turned to me and said, 'Daughter, I give you this gift on behalf of my Son.'
Saying this, both were holding the chalice; and both saints were telling me to get closer and gave me permission to accept it. Having said this, the chalice remained suspended in midair, as if in the middle of a cloud and everything else disappeared. Only the chalice remained. I had such a desire to drink it that I would have taken it, but I was not permitted to touch it."
After this, Veronica suffered very much from temptations from assaults from the devil and felt abandoned by God. On August 20, Jesus appeared to her and told her that she was already drinking from the chalice but that He wanted her to do it with joy. This vision renewed her strength, so she started saying "sitio, sitio" (I thirst). All the while, she kept seeing this mystical chalice before her getting filled. When she suffered something, she would see the chalice spill over. She describes her suffering as all bitterness, like the agony of death.
St. Augustine appeared to her together with Jesus and many angels on the night of August 28th, and told her, "This is a precious gift, because it is given to you by God himself." In the meantime, the angels were gathering in glasses made of gold, the liquor that overflowed from the chalice. Veronica was made to understand that those glasses contained all the suffering she had offered until now that the angels were taking to the throne of God and how pleasing this suffering was to God.
Engagement and Mystical Espousal
Before the beginning of Lent in 1694, Veronica had a vision of Jesus and St. Catherine of Siena on a beautiful throne surrounded by a multitude of angels. Jesus told her, "Here is Catherine, my beloved spouse; I assign her to you as a companion so that she may be an intercessor between you and Me." Then Jesus taking St. Catherine's hand showed Veronica the beautiful ring on her finger. Veronica understood that she would receive the gift of the espousal during Easter.
On Easter Sunday, when she went to receive Holy Communion, she could hear the choirs of angels singing, "Come, spouse of Christ". Soon after she went into ecstasy and saw Jesus in all His glory with His Holy Wounds all resplendent. Jesus was seated on a throne made of gold with precious stones and there was another throne next to him made of alabaster and precious stones. This was the throne of the Virgin Mary. Veronica mentions that the materials she saw here were not like anything in this world, that our sun would seem like darkness. Then, St. Catherine appeared. Veronica could not explain how but she felt she was being dressed and adorned with precious stones and white lace. Then, she saw Jesus like this, "He was so beautiful that I cannot describe it…His hands, feet and side, that is, His Wounds, were so resplendent that it seems to me that instead of wounds, they were beautiful precious stones. Only the wound of the side seemed to be open and from it came out rays of sun…it seems that inside this holy wound was the ring that I was to wear…At this time it seems that the Lord raised his right hand as if to bless me and said: 'Come spouse of Christ.' The Virgin Mary, together with all who were present said, 'Accept the crown which God prepared for you from all eternity.'"  
Then St. Catherine started undressing her and Jesus asked the Virgin Mary to redress her. The Virgin Mary took St. Catherine's cloak and put it on Veronica. This cloak was covered with precious stones that seemed to change colors, which symbolized the virtues. Then, Jesus took the ring from His side wound and placed it on the Virgin Mary's hand. The ring seemed to be made out of gold and covered by enamel which formed the name of Jesus on the precious stone. When Jesus put the ring on her finger, she felt a greater union with Him.
Her Prayers
St. Veronica's spontaneous prayers often invoked the Wounds of Christ in an original way asking them to be 'voices': 'My God, I ask you for souls. Let these Your Wounds be voices for me and say with me: O souls redeemed by the Blood of Christ, come to this source of love. I am calling you and these Holy Wounds speak for me, but all of you come."
Other prayers seem very similar to the prayers in the Divine Will by Luisa Picarreta. In these prayers, Veronica tries to encompass all creation in her praise and thus multiply the intention of her prayer: "O stars, o sky, help me. I would like to have as many tongues as there are stars in order to praise God and to invite the whole world to love Him."  And on another occasion she prayed: "My Lord, I intend to call you as many times as there are plants and leaves in the whole world; and I would like to have as many hearts, as many tongues, as there are grains of sand in the ocean, as there are grains of dirt in the whole world."
She was also very concerned with the conversion of non-Christians: "Now I would call the Jews, now the Turks, now all the nations of infidels. I would make an act of faith and say: 'Oh my God, if I could supply for all of them in praising You, in loving You, in doing Your Holy Will. But I cannot do it by myself. Nevertheless, I come to You and offer You, Yourself with all your attributes and infinite perfections in satisfaction of all that we should do in terms of blessing, praise and gratitude towards You, my greatest Good."
Mystical Wounding of her Heart and her Reception of the Stigmata
Like many other great mystics, Veronica also received the wound in her heart, known as the transverberation. This happened on Christmas Eve, 1696: "I only remember that the child Jesus had like a bow and arrow in his hands, and it seemed that he sent it to my heart. I felt great pain. When I came back to my senses, I saw that my heart had been wounded and it was bleeding. I cannot express in writing or with words what the Lord communicated to me at that moment. I only remember that I experienced an intimate union with Him and He made me understand that this wound was nothing compared to the wound He would inflict on me soon."  This wound would remain open and bleeding for several days and then it would close. She describes that she felt pain all the time and like a flame inside the wound. The wound would reopen at times and stay open for several days again. She would offer the pain of this wound in union to the sufferings and wounds of Jesus for the conversion of sinners.
The wound Jesus "would inflict on her soon" took place on March 8, 1697 before a crucifix: "Being in front of Him, very close, it seemed that He detached His right arm and with that great nail that He held in his hand, He wounded my heart. I felt great pain, and quickly returned to myself."
A drawing of the mystical wounds that Jesus imprinted upon the heart of St Veronica Giuliani
She mentions that Jesus assigned her to the school of
His Holy Wounds,
and told her:
"
You should not start any work at all without entering first in these loving Wounds, in order to learn how to do that work…I had willed to imprint these Wounds truly in your heart so that your heart would be all mine. Now it is no longer yours.
"
It is interesting to note that as a special grace, Jesus let Veronica see in a vision how He wounded the heart of St. Teresa of Avila: "At some point I saw her as if suspended in midair in ecstasy. In front of her there was a shining angel. He had a gold arrow in his hand and he put it in St. Teresa's heart. She became like a fiery furnace, consumed by love. In an instant, in the same place close to the Lord, she offered herself completely to God and it seems that the Lord made me understand that when she was wounded by love, in that act, she became completely detached from everything, so much so that she did not want to know anything about the world anymore. Detached from everything and everyone, she remained in God alone and did not have any other thought except God and her soul."
On Good Friday, April 5, 1697, Veronica received the stigmata. She had a vision of Jesus crucified and the Virgin Mary, as Our Lady of Sorrows. She wrote: "In an instant, I saw five shining rays shooting out from His Wounds, coming towards me. I watched as they turned into little flames. Four of them contained the nails, and the fifth one contained the lance, golden and all aflame, and it pierced my heart. The nails pierced my hands and feet."
A Summary of Graces
In 1701, 26 years before her death, Veronica wrote in her dairy all the graces God had given to her: "In an instant, I saw all the special graces God had given to my soul. There were really so many that I could not tell their number. I will only tell you what I understood in detail. He made me understand that He had renewed the sorrow in my heart 500 times, and again many times had renewed the wound in it; that He had in that period given me the special grace of sorrow for my sins, adding to it knowledge of myself and of my faults; that He had made me understand every sort of virtue, and how to exercise them; that He had given me so many inspirations and teachings that if I wanted to tell them all, there would be no end to it."
"He also made me understand that He had renewed His marriage to my soul on 60 occasions. 33 times He made me experience His holy Passion in a special way, and understand the pains which are known only to the souls dearest to Him. 20 times He showed Himself to me all wounded and dripping with blood, and He asked me to carry out His holy will, but I did just the opposite. O God, how confused I was in those days! I can write nothing in words of what I went through when these things were revealed to me one by one."
"Three times He gave me a delightful embrace by detaching His arm from the cross and holding me there at His side; 5 times He gave me to drink from the liquid that flowed from that side of His; 15 times He washed my heart in His precious Blood, which came from His side like a ray and touched my heart; 12 times He delved into my heart and gave me the grace of purifying it and removing all the filth, the rottenness of my imperfections and the residue of my sins; 9 times He had me touch my lips to Wound in His holy Side; 200 times he gave my soul delightful embraces in a special way, not counting the others He gave constantly; and 100 loving wounds He made in my heart, in a secret manner."
In the Communion of Saints
We have already seen the special roles that St. Catherine of Siena, St. Rose of Lima and St. Teresa of Avila had in Veronica's life and mystical graces. Other saints that helped Veronica were St. Joseph, St. Augustine, St. Phillip Neri, St. Anthony of Padua, St. Ignatius Loyola, Saint Bonaventure and St. Florido, protector of Citta di Castello. St. Paul, whom she referred to as "my Saint Paul" held a special place in her heart. Also, on the feasts of St. Francis of Assisi, her 'holy father' and St. Clare, her 'holy mother,' she always received special graces.
Her Guardian Angel
Veronica's guardian angel had an important role in her life. He helped her get up when she fell under the weight of the Cross, defended her when she was attacked by the devil, and helped her with the chores. Later on during her life the BVM appointed another guardian angel to her because she was so much attacked by the devil. Her angels accompanied her on her visits to hell. God revealed to Veronica that upon the election of a new Pope, heaven appoints to him an additional ten guardian angels to assist him.
Veronica fights for the salvation of a dying soul
Veronica took great care of Sister Angelica Berioli during her last illness. According to the accounts of the convent, Sister Angelica was not very observant of the rules and had always been Veronica's adversary. However, Veronica offered many prayers and penances for the salvation her soul and prayed at her bedside day and night saying, "My Lord, Your Most Precious Blood and Your infinite merits can obtain this grace."
One day, when Sister Angelica was still semiconscious, Veronica told her: "Before I go, I want you to tell me something, and I want you to call on Jesus and not on the devil as you do." Sister Angelica listened to her and promised she would do it and asked Veronica not to abandon her. After this incident, Sister Angelica lost the use of reason for the most part and only once in a while would be heard saying the name of Jesus.
The devil was not happy that Veronica was taking this soul from him and tried to prevent her many times from praying. "On two occasions the devil gave me many blows and told me I would pay for this. One night while I was watching over this sister, he appeared under the form of a cat, and he wanted to jump unto her bed. I tried to shoo him away, and he came close to me as when he tried to jump on me…More and more I would visibly see the demons here around her bed and they would threaten to make me pay for this."
On the evening that Sister Angelica died, June 21, 1701, Veronica saw how four demons were tempting the dying sister, telling her there was no hope for her. Veronica was made to understand; however, that the demons had lost. When she realized that Sister Angelica was about to die, Veronica asked permission to her confessor to visit the Blessed Sacrament. On her way to the chapel, the devil appeared to her under the form of a cat and jumped on her. She had to fight the cat off up to the door of the chapel, whereupon he disappeared, saying, "You won, but you will pay for it." After Veronica prayed before the Blessed Sacrament, she understood that she needed to go back to Sister Angelica who would soon expire, and it did happen that way. Then, the Lord let her know that Sister Angelica had been saved but that she would be in Purgatory for a long time and showed Veronica the place of expiation. Veronica commented, "A very dark and scary place." Then, Veronica had a vision of this soul who had turned into "a terrifying animal."
Sister Angelica appeared to Veronica the following night and told her: "This is not diabolical. It is true that I suffer. If you understood my suffering, you would die of pain."
On another occasion, Veronica saw the place where she was in purgatory: "I saw a place so terrible and full of torment that I thought it was hell. I can't explain it in writing but it struck me with fear and terror. It seemed to me that I saw all sorts of tortures that tormented many souls at the same time. One soul, among the others, suffered more than the others and I seem to understand that it was this soul (Sister Angelica)."
Veronica understood, however, that this soul could not benefit from the prayers said for her because during her life she had not prayed for the requests of others. The penances and prayers that Veronica was offering for this soul were being applied to other souls in purgatory.
The second time that this soul appeared to Veronica, she told her,  "I can't and I shouldn't" Veronica understood that 'can't' referred to 'what she was suffering' and 'shouldn't referred to 'why she was suffering'.  But then the soul of Angelica said, "It is up to you to get me out of this great suffering. I will not forget (your help)."
Even though the Lord made Veronica understand that this soul should have remained in purgatory until the Final Judgement, He also was willing to accept Veronica's sacrifices for this soul. Veronica suffered greatly and even experienced her own personal judgment in atonement for this soul, which she was finally able to release from purgatory.
Veronica and the souls in Purgatory
Sister Angelica was only one of many souls that Veronica got out of purgatory by taking upon herself the expiation they required to enter into Heaven, often telling these souls, "Go on to Heaven, I will remain here in order to atone for your sins." In expiation, she had even suffered her own final judgement, and to inflame her with a desire for the salvation of souls God had allowed her to see, hell and also purgatory. She often visited purgatory: "I spent tonight as usual in Purgatory, in the midst of fire and ice, sorrows and sufferings, in complete abandonment and without any one's help. May the Will of God be praised."
It seems that her confessors abused her charity by making her expiate for many souls. Among the souls she atoned for are the soul of her father, Francesco Giuliani, Pope Clement XI, some of her confessors and many sisters such as sister Angelica.
Mystical trip to Shrines
Around the years1714-1715, since she had such a great devotion to the BVM, her confessor told her to ask the Lord to help her make a trip to the Shrine of the Blessed Virgin's House in Loreto. Mario Cursoni, one of her confessors, explains, "She was ordered to pray to the Lord, asking Him to grant her the possibility of a pilgrimage in vision, to the Sanctuary of Loreto, stopping at the hermitage of Monte Corona, where at that time, Fr. Crivelli was carrying out his spiritual exercises, to receive a blessing; from there to the church of the Holy Virgin Mary of the Angels, to that of St. Nicholas of Tolentino, and finally to the Sanctuary of Loreto to take Holy Communion."  Veronica was taken there in vision by an angel and this is what Fr. Cursoni reports: "When I questioned her about this journey, she replied that the Lord had granted her to make it in a vision and described the sanctuaries with so much accuracy of detail that she could not have done better even after having bodily visited them various times, and even I who have visited them various times could not have done better."
St Veronica Giuliani receiving the Stigmata
The Blessed Virgin Mary in the Life of St. Veronica
The presence of the Virgin Mary becomes central in the life of Veronica in the year 1700, when on April 29 the BVM takes her as her disciple. These were the years that Veronica was to suffer greatly from percussion from within the convent and from the Holy See because of her stigmata. Like Padre Pio, Veronica was in confined for a while to the infirmary, only being allowed to go to Holy Mass accompanied by two other nuns.
During this time of trials and percussion, she received many graces from the BVM. On December 24, 1702 she receives a new name, "Veronica of Jesus and Mary" and on July 1715 when the hearts of Jesus, Mary and Veronica become one, she is called "Veronica of the Divine Will, daughter and devotee of Mary Most Holy."
Veronica stressed very much the importance of consecrating oneself to the Virgin Mary. On 1715, she experienced the grace of a mystical union with the soul of Mary. She wrote: "It seems to me that at this point the Blessed Virgin Mary had transformed herself into me; but I have no way of explaining or recounting this, because my soul has become one with Mary." This happened one year after she received the grace of the 'three graces': union, transformation, and mystical espousal, during each Holy Communion.
When the Holy office lifted the ban that prevented her from becoming abbess, she was elected Mother Abbess of the Monastery on April 1716. Veronica placed the keys of the convent in the hands of the BVM and said, "You are the Abbess, I will do as you order me." To which the Virgin Mary replied, "I am the superior, you must accept my guidance in everything."
The Blessed Virgin Mary put out a fire in the convent, which had started in the chapel by a candle carelessly left lit on a wooden reading table. Veronica writes, "At half past six, the sisters and I were terribly frightened by a vast fire in the church. It seemed that everything was going up in flames, I appealed to the Holy Virgin, I asked her in her mercy to put out the fire and in my heart I felt that my appeal would be granted. So, with faith in Mary I approached the place of the fire, when I made the sign of the cross, the flames receded. In an instant everything was over. Blessed be God and Mary." The BVM later confirmed to her that without her prayers the entire convent would have burnt.
The BVM also took the place of Veronica as abbess when Veronica was mystically away in hell for hours. Once Sister Maria Biovanna Maggio went to talk to Veronica and she noticed a "majestic and extraordinary expression on her face."  She left consoled by the words from her abbess but wondered why she had spoken to her so little. When she told this to Blessed Florida, the latter smiled and said, "Keep in mind that today Mother Veronica is in hell sacrificing for the conversion of sinners. The person who was with you was the Holy Virgin who appears in place of Mother Veronica." Blessed Florida (who was beatified by Pope John Paul II on May 16, 1993) knew well all the details of Veronica's life because Veronica's confessors had imposed on her the obedience to inform Sister Florida about everything in her spiritual life.
From 1720 onwards, it was the BVM who dictated to her the diary. During that period she began narrating in the second person. On the Feast of the Annunciation, March 25, 1727, the BVM tells her to put an end to writing the diary with this last sentence, "Fa punto." (Put a period.)
The incorrupt body of St Veronica Giuliani
Into Life Eternal
Veronica spent the last years of her life in continuous union with God. She wrote, "
When God gives His graces of union and transformation, these are the same as those enjoyed by the blessed souls in heaven. They enjoy God in God: it is a continuous banquet of love with love
."
On June 6th, at the moment of Holy Communion she had a stroke. From that time she suffered for 33 days a purgatory on Earth: physical and moral sufferings and temptations from the devil. On July 9, 1727 at dawn, she received permission to die from her confessor and went to her eternal abode. Her last words were, "Love has let Himself be found."
Veronica was beatified on June 17, 1804 by Pope Pius VII and canonized on May 26, 1839 by Pope Gregory XVI.
The Autopsy
An autopsy was performed on Veronica the day of her death after lunch. During her lifetime, Veronica had told Blessed Florida that her heart bore certain symbols of the passion and that it had been engraved with the letters representing the vows she had taken. Blessed Florida made a sketch of her heart with all the signs that Veronica described. When her heart was dissected in half during the autopsy, it revealed mysterious incisions shaped like the outlines of the instruments of the Passion, the seven swords of Our Lady, and a number of letters.
Prayer:
O Lord Jesus Christ, who did glorify St. Veronica by the marks of Thy suffering, grant us the grace to crucify our flesh and thus become worthy of attaining to the joys of eternity. Who lives and reigns forever and ever. Amen.
-St Veronica Giuliani, pray for us!
_________________________________________________________
References:
Emmanuele Del Cuore Immacolato e Addolorato di Maria, Fr. "Santa Veronica Giuliani Vera Discepola e Apostola di Maria" Gloria.tv. September 16, 2013.
Giuliani, S. Veronica. Il Diario. Compiled by Maria Teresa Carloni. Siena, Italy:Edizioni Cantagalli, 2010. Print.
Leonardi, Fr. John, o.f.m.Cap. Saint Veronica Giuliani. Loreto, Italy, Litografia Lauretana, 1986. Print.
Lord, Bob and Penny. "Saint Veronica Giuliani." Visionaries, Mystics and Stigmatists down through the Ages.  Journeys of Faith, 1995. 257-285. Print.
The Life and Teachings of St. Veronica Giuliani
. Delaware: Two Hearts Media Organization, 2006. Print Autodesk AutoCAD 2010 (64-bit)0
Go My Journey in Mystic China: Old Pu's Travel Diary [John Blofeld, Daniel Reid, Chungliang Al Huang] on Amazon.com. *FREE* shipping on qualifying offers. The only .,Letters by a Modern Mystic [Frank C. Laubach, Gina Brandon and Karen Friesen, Michael Riester] on Amazon.com. *FREE* shipping on qualifying offers. Have you ever .,Diaries are individual blog posts by Daily Kos users. Many people write new diaries on Daily Kos each day, on a variety of topics. This page shows diary lists .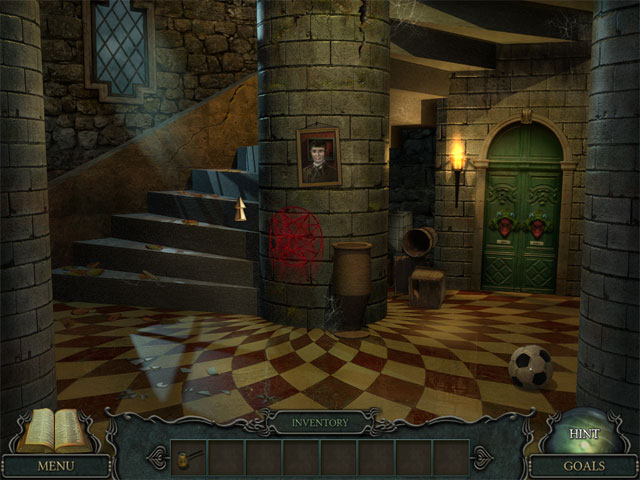 Go BODYBALANCE 67 TRACKLIST 1. Tai Chi Warm up – Stay High (Habits Remix) – Tove Lo feat. Hippie Sabotage 2. Sun Salutations – Help Me Lose My Mind – Disclosure .,The Vampire Diaries is an American fantasy-drama television series which was first broadcast on The CW from 2009 to 2017, airing 171 episodes over 8 seasons.,Elena in her childhood. Elena was born on June 22, 1992, in Mystic Falls and lived there peacefully for 17 years, with her parents, Miranda and Grayson Gilbert, as .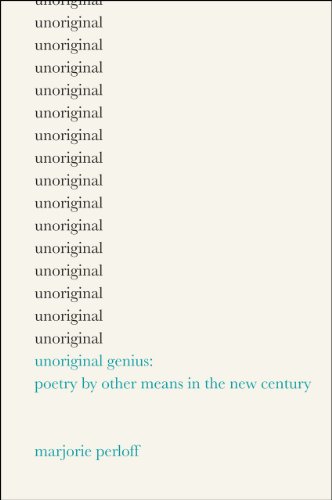 Go Matthew G. "Matt" Donovan is a main character on The Vampire Diaries and a guest character in the third season of The Originals and first season of Legacies.,Edgar Cayce (/ k e s i /; March 18, 1877 – January 3, 1945) was an American clairvoyant who answered questions on subjects as varied as healing .,Elena in her childhood. Elena was born on June 22, 1992, in Mystic Falls and lived there peacefully for 17 years, with her parents, Miranda and Grayson Gilbert, as .
Letters by a Modern Mystic: Frank C. Laubach Gina Brandon .
He was born and raised in the town of Mystic Falls. After the death of Elena's parents, Elena broke up with Matt because she lost interest in him. Despite the way they broke up, Matt still cares about Elena deeply and they've managed to maintain a good friendship. At the beginning of the series, Matt struggles with his sister, Vicki, because she was a drug user, but then she tragically dies. Later on he begins dating Caroline Forbes, and encourages her to become a more caring, kind and selfless young woman. However, Caroline soon breaks up with him after her transition into a vampire - in order to protect him.
Upon learning about the existence of supernatural creatures, he begins to distance himself from the Mystic Falls Gang. Eventually he starts to help his friends defeat their enemies and protect their hometown, and he fixes his friendship with Caroline. Later he becomes a Medium for a short while like Jeremy Gilbert, although he could only see his sister's ghost. He began a brief relationship with Rebekah Mikaelson, and went to Europe with her at the end of Season Four, but they ended things before she left Mystic Falls.
In Season Five, he was possessed by a Traveler for a brief time, and was also involved with Nadia Petrova, Katherine's daughter. Nadia later compelled him to forget that Elena was possessed by Katherine. After Nadia's death, Matt helps his friends deal with the destruction of The Other Side, assisted by the witch twins - Olivia and Lucas Parker.
Later on, he decide to become a deputy in Mystic Falls Police Department, and a vampire hunter.
When Elena Gilbert falls into a magical, coma-like slumber after Kai Parker links her to Bonnie Bennett, Matt is forced to step up his game and eventually becomes the sheriff of Mystic Falls. During this time, Matt kicks out all vampires from the newly-human populated Mystic Falls.
He later falls in love with his partner, Penny Ares. After Penny's death, Matt is determined to get revenge on the vampire who made Matt impulsively, but accidentally kill Penny. However, after a series of events that forces Matt to try and save Bonnie from being a bloodthirsty Supernatural Huntress, Matt is done fighting the war between humans and vampires. Matt decides to leave Mystic Falls and start a normal life outside the world of vampires.
After Matt left town, he went to look for his estranged father, Peter, and told him nothing of the supernatural creatures he dealt with for the last seven years of his life in Mystic Falls. He later returned to Mystic Falls and reunited with the spirits of his mother and sister, stopping them from helping Katherine destroy Mystic Falls. He took back the position of sheriff and became well-respected, thinking of running for mayor one day.
Matt was born in Mystic Falls. He is the son of Kelly Donovan and Peter Maxwell. He had an older sister, Vicki Donovan. Because Kelly and Miranda Gilbert, who was Elena's adoptive mother, were best friends since high school, Matt knew Elena since infancy, occasionally sharing a crib. They grew up together, being really close childhood friends, and began dating in their teenage years feeling they owed it to themselves to try. When Elena's parents died, she broke up with Matt because she needed time alone to figure out her feelings. Matt still hoped they could be together, but it was not likely to happen due to Elena's instant connection to the new student, Stefan Salvatore. It's something he might still mourn about.
At the start of a new school year, Matt saw that Elena was strongly drawn to the handsome, mysterious new student, Stefan Salvatore. He was jealous as he believed that he and Elena still had a chance to be together later. When his sister Vicki was attacked, he saw Stefan at the hospital but he mysteriously disappeared. Matt remained suspicious of him. Matt started to warm up to Stefan a little more when he joined the football team at school.

Matt was also grateful when Stefan found Vicki and she disappeared (when it was Damon Salvatore who took her. Matt still showed he had feelings for Elena and Bonnie tried to help him move on. Not long afterwards, Vicki went missing again. Along with search-parties, Matt tried to find her and was relieved when Jeremy Gilbert called him over to his house where Vicki was, where she was transitioning into a vampire. When she became a vampire, Stefan tried to help her, but when Vicki said he was bothering her, Matt told him to leave her alone.

When she disappeared again, Matt was questioned by Sheriff Forbes of her supposed whereabouts, but like everyone else, he had no clue where she had gone. He found a note at his house "written" by Vicki that said she left town. At Caroline's party, Stefan explained to Matt that he was just trying to help his sister, but Matt told him Vicki was unreliable like her mother. Later, Caroline turned up drunk because she was heart-broken by something Damon had told her. Matt tried to cheer her up and eventually had to take her home. She did not want to be alone, so he had to spend the night with her, in her bedroom cuddling together.

Matt started working at the Mystic Grill. Caroline talked about a washed-out football player, Ben, and how he is working as a bartender. Matt was offended by this and Caroline left, saying that they didn't give each other a chance. Matt caught up to her when she was crossing the road, and Matt got out of his Ute and kissed Caroline in the middle of the crossing in the spot light of his lights from the Ute.

They started going out afterwards. They were caught in a heated moment by Matt's mother, who had returned home after her boyfriend left her. Kelly didn't like Caroline very much and called her "Matt's rebound girl". Caroline decided they go on a double-date with Elena and Stefan but the date went wrong for her when Matt and Elena went on about childhood memories. Stefan let Matt drive his car with Caroline but when they came back to the Salvatore Boarding House, Matt found his mom making out with Stefan's brother Damon. He was extremely upset with her, telling her that she was the adult and she should behave like one.

Kelly and Matt were in for devastating news when Caroline and her mother Sheriff Forbes came with news that Vicki's body had been found in a terrible storm. Even though Caroline wanted to comfort him, Matt wanted to be left alone, but ended up crying in Elena's arms.

His relationship with her mother took the final straw when he caught her making out with Tyler Lockwood. He and Tyler got into a fight which was stopped by Tyler's father Mayor Lockwood. When they got home, Matt told his mother to get out of his house because he was better of without her in his life. He did not accept her apologies.

Matt was supposed to be Caroline's escort in the Miss Mystic Falls Pageant, but he could not make it due to his work schedule. He was with her for the Founder's Day Parade. He left the Mystic Grill with Tyler and Caroline when Mayor Lockwood asked them to leave because he was worried for his son's safety. When Tyler heard an unpleasant and painful noise, he sent the car off the road. All three passengers survived but Caroline had to be taken to the hospital for surgery. Her injuries were severe, and Matt, Tyler and her mother wait for any news of her.
Matt stayed the hospital to await Caroline's results from the accident. After a visit from Damon, Caroline started to get better quickly, much to Matt and Bonnie's great relief. Unknowingly to him, Damon had given Caroline blood to help her heal, but when Katherine killed her, Caroline became a vampire after drinking blood she found in the hospital. Matt visited her in the hospital, where he found her unhappy. He pulled back the curtains to bring light into the room, put Caroline ran to the shadows. He didn't understand what was happening and left.

At the carnival, Caroline told Matt she had been discharged early. He was happy about that when he gave her a hug, she began to act strange again, and he started to believed she was losing interest. He sneaked into her room to talk to her about how she was acting and he admitted that he was in love with her, and was afraid she didn't love him anymore but she proved him wrong by kissing him. They hugged and Caroline was able to resist the urge to bite him.

Caroline's inability to go out in the sun put a strain on her relationship with Matt. Stefan convinced Bonnie to help her by creating another Lapis Lazuli jewelry piece. Aimee Bradley started flirting with Matt, annoying Caroline and she compelled her to go away and Matt thought she was being rude. Later on, Caroline asked Matt if he was mad at her and he admitted that he thought they were past her insecurities. He told her how he felt about her and asked what more she needed.

Caroline promised that she didn't need anything else and apologized, promising that there will be no more drama. They kissed and headed off into the woods together. They started making out but when Matt cut himself, Caroline lost control and attacked him. Stefan stopped her as a wolf attacked them, but at Tyler's arrival, it left. Caroline then compelled Matt to forget what she did and that an animal attacked him. At the Mystic Grill, Aimee started talking to Matt again. Caroline decided to break up with Matt and made a big deal out of it, forcing him to break up with her.

Matt helped out at the Lockwood Mansion for the Masquerade Ball, and discussed with Caroline's strange behavior with Tyler. Later on, Katherine is shown compelling Matt to have Tyler kill him at any cost because she needed a werewolf now that Damon had killed Mason. Matt almost breaks a fight with Tyler at the masquerade ball, but Caroline knocks him unconscious before he has the chance to make Tyler kill him. Though he was stopped, another girl, Sara, who was also compelled, attacked Tyler after his failure and died in the process, thus activating his transformation. Afterwards, he is guilt-stricken by what happened, with no memory of being compelled to do so, and apologizes to Tyler. He later drops by Caroline's house to visit her.

In The House Guest, Caroline sings to Matt and he kisses her in front of everyone in the Grill. They start making out in the bathroom, but are interrupted by the chaos caused by Jonas Martin. Caroline tries to fight him, but Jonas used his powers on her, Matt tried to save her, and Jonas stabbed him in the neck. As he was lying on the floor dying, Caroline gives him her blood to save him. After he wakes up, Caroline confesses to him that she is a vampire. Matt then remembers Vicki saying something about vampires when she had her accident and thinks that Caroline had something to do with it.

In Know Thy Enemy, Matt stays away from Caroline, he meets Sheriff Forbes and demands on how she covered up Vicki's death by the hands of a vampire. He then went to Caroline's house and demanded that she tell him what happened to Vicki and everything about her. After Caroline has told him everything, he tells her that he doesn't want to remember any of it because he doesn't want to look at her and see what she really is.

After she compels him it was later revealed to be a setup by Sheriff Forbes to find out the information that Caroline knew of everything on vampires in town. Matt takes Caroline to the 60s Decade Dance under Sheriff Forbes orders, he is still having a hard time being around Caroline due to the fact that he still knows that she is a vampire as well as Tyler being a werewolf.

In The Last Day, Matt once again is talking with Sheriff Forbes. He later seems to have a change of heart and calls Caroline supposedly to tell her everything and then follows Damon. He finds Damon at the Tomb and sees him fight with the warlock Maddox. As Damon is losing, Matt kills Maddox using a rifle and wooden bullets afterwards Damon knocks him out. After he wakes up he witness Tyler werewolf transformation and runs with Caroline down in the Lockwood cellar.

In The Sun Also Rises, while protecting themselves from Tyler, he and Caroline had an honest talk about what happened. Matt tells her he can't handle the pressure of her supernatural life and just wants to be normal, Caroline is sad but agrees and they officially end their relationship.
Matt is still working at the Mystic Grill, only this time with Jeremy. He was having a hard time seeing Caroline and Tyler together. He even asks Jeremy to switch waiting tables with him yelling out: "I don't feel like waiting on my ex-girlfriend". He later attends Elena's 18th birthday party and is seen smoking along with Jeremy. Later, he gets a ride with Jeremy to his house where Jeremy suddenly tells him that he can see Vicki.

In The Hybrid, he is asking Jeremy more questions about Vicki and admits that he can't remember much when she was a vampire, and that he never got a chance to say goodbye. At first, Matt finds it to hard going through Vicki's things in his garage to try to contact with Jeremy. He gets overwhelmed and tells Jeremy that he can't do it, after seeing a picture of him and Vicki as kids. After Jeremy leaves, the picture flips from face-down to face-up. He believed Jeremy after that, thinking it was a sign, so he goes back to Jeremy's and tries to help.

In The Reckoning, Matt is seen working out at the gym when he goes into a classroom where the gang is planing what to do for Senior's Prank Night, which he forgot was in motion. Later, he is helping Bonnie in the school pool room by putting toilet paper all over. And they later go to the gym where they see Klaus, witnessing him killing Tyler. Matt goes with Bonnie to help find away for Klaus to create his hybrids and to save Tyler. They discover ghost can help them, but can't get a hold of Jeremy, so Matt's decides to take one for the team by drowning himself and hopefully communicate with his dead sister, Vicki, who has been haunting him recently. He drowns himself, and Bonnie successfully performs CPR on Matt, thus granting him the ability to see his sister.

In Smells Like Teen Spirit, Matt is able to see Vicki now due to his near death experience. Matt talks with her and she tells him that she can come back. Later Matt performed some blood magic that allowed his sister to physically touch and hug things. Vicki used Matt because they're joined by blood. Matt loved his sister with all his heart and tried to protect her. The tender moment between brother and sister was interrupted when she bludgeoned him with a tool. When he woke, he realized the mistake he made and sought Bonnie's help Bonnie informed Matt that he's the only one keeping Vicki around, so Matt had to say goodbye. Vicki apologized, swore that she wouldn't hurt anyone if he let her stay, and cried as Matt let her go. Matt told Vicki that she shouldn't be here anymore, that he needs to let her go no matter how painful it is.

In Ghost World, Matt is seen helping the town get ready for The Illumination Night.

In Homecoming, Matt shows up at the Salvatore mansion to pick up Rebekah, his date, and his greeted by Elena, who nervously suggests that they go together as a couple as his back up date. Matt agrees. Later at the party he see Caroline on the floor and Tyler telling him to take her away from this place.

In Our Town, he helps Elena and Bonnie to surprise Caroline but after seeing she is not in the mood for a celebration, they decide to go to a graveyard to give her a funeral instead. During the party Matt talks with Elena and he discover she feels stuck and doesn't want to lose anyone else she loves. Later Matt and Elena go look for Caroline in the woods and Matt gets knocked out by Stefan. Matt later brings Caroline home after she has been bitten but Tyler. Klaus then comes by and Matt states that this is his fault, as Tyler would have never done such a thing to Caroline. He then meets Elena at Wickery Bridge.

In Bringing Out The Dead, Matt is seen comforting Caroline about her father dying, later he walks Elena home where they both find Alaric half dead and Elena explains to Matt why she needs to kill him. After Matt stays with Elena until Alaric comes back to life.

He is seen with Elena and then he drives home. At the Grill, he was approached by Rebekah, wanting him to be her dancing partner which he accepted. During the ball he danced with Rebekah and Caroline, asking her why she is here with Klaus. As Rebekah and him are taking an timeout they went outside where he got a blanket for her. As she originally intended to kill him with the assistance of Kol to make Elena suffer, she now backs out and they go inside. Matt meets Kol inside who introduces himself and crushes his hand. At the Grill Rebekah apologies for her brother's actions but Matt leaves.

In 1912, Matt is seen running with Elena and filling her in with the situation of Bonnie's mother: Abby had decided to complete the transition and Caroline was going to help her through it. Elena then receives the news that Alaric was arrested as a suspect in the murders of Brian Walters and Bill Forbes and the attempted murder on himself. Matt later helps Elena break into Meredith Fell's apartment to find proof that she, not Alaric, was the murderer. They find her cache, where she had been hiding a box in which she has the files of each victim and an old Gilbert family journal. They also find a corner's report saying that the time of death was actually earlier than the police knew which meant that Alaric had an alibi. Meredith then arrives home and they hide in the closet but she tricks them into coming out.

A furious Sheriff Forbes tells them that Meredith had already given her the corner's report and that it was being checked out and that she wanted them to go home and stay out of trouble. As Elena and Matt are going home, they stumble across Damon with Stefan feeding on a young woman. Matt takes Elena away and questions her on her feelings for both the Salvatores. She reveals that she fell for Stefan because, after her parents' death, she felt like he would never leave, like he would never die. As for Damon, she says that he snuck up on her and she just can't shake him. Matt says that that is what happens when you fall in love with someone.

In Heart of Darkness, Matt is busy keeping Rebekah involved in the 20's Decade Dance preparations so that Caroline gets a day off to meet Tyler. He gives Rebekah a ride back to Klaus' Mansion.

In Do Not Go Gentle, Jeremy and Matt go to rescue Elena from Alaric and Esther.

In The Departed, Jeremy and him want to protect Elena, so Matt drives Elena out of town. Later, when they are driving back to Mystic Falls, Matt's drives off of Wickery Bridge in order to avoid Rebekah standing in the middle of the road. He almost dies until Stefan comes to their rescue. Stefan tries to save Elena first, but Elena insists Stefan save Matt first, resulting in her drowning.
In Growing Pains, Matt feels terrible guilt for his role in Elena's death and eventual transition as a vampire, and expresses this numerous times to people like Caroline and Jeremy. He is physically attacked by Damon, who blames Matt for Elena's death, and asks him why he gets to live and Elena doesn't. Matt tells Damon that there is no one in the world who feels more guilty about what happened than he does. He later leads Damon to Pastor Young's farm house out in the country, and is used as bait to lure the pastor out of his home. When Damon bites him, Matt is able to get away and into the barn where the pastor had been holding Stefan, Elena and Rebekah hostage in order to lure their respective families into a trap meant to kill them. When Stefan heals Matt of his bite wounds, he angrily tells Stefan to stop healing him, that he doesn't deserve it. Stefan then tells him that it wasn't his choice to save him first, but that it had been Elena's choice, and that he had to prove that he was worthy of that sacrifice by getting out of bed every day and making his life mean something.

In Memorial, Matt once again expresses his guilt to Jeremy, and is stunned when he and Jeremy see April Young, a girl that they used to know and go to school with. She is back in town for her father, Pastor Young's memorial service. Later at the memorial when vampire hunter, Connor Jordan comes to town and injures and holds April hostage in the Church during the service, the vampires there can smell the blood and know its a trap to kill them all. Elena, being the newest vampire, has a nearly impossible time controlling herself until Matt, feeling a sense of obligation to protect her, offers her his neck to feed on in order to satiate her thirst; she feeds and pulls back just before draining him of too much blood.

In The Rager, Matt meets Elena at their old make-out spot. Elena feeds on Matt (carefully, so she doesn't kill him) but she pulls away, feeling the bloodlust taking over. Matt is later seen at his locker, with Rebekah approaching him, inviting him to her party. Matt doesn't say anything and Rebekah tries to apologize to him for killing Elena and nearly him. Matt just walks away, but Connor stops him. The vampire hunter rips the bandage off from his wrist and sees bite marks. Then Connor forces Matt to tell him which one of his friends is a vampire, with Matt saying, "It's Rebekah. Rebekah Mikaelson." Later, Matt arrives at the Gilbert household. Matt lets Elena feed from him, but she starts drinking more. Matt tries to get Elena to stop, but she begins to feed even harder from him. Luckily, Damon intervenes and pushes Elena away from Matt. Damon then compels Matt to forget what happened and that he came over, Elena fed a little bit, and left.

In The Five, Matt receives a new truck from Rebekah, as an apology. Matt says if that's her idea of an apology, she should be apologizing to Elena. Matt is later shown to be talking to April, and is surprised that she is friends with Rebekah. He says it is hard to believe Rebekah would have a friend, and says that he's keeping the truck.

In The Killer, Matt, along with Jeremy and April, are held hostage at the Mystic Grill by Connor. When Matt and April are in the backroom, Matt tries to use the old wine cellar to escape from the Grill, but its bricked over. He starts to hammer at it, and Stefan, being underground, hears the noise and investigates. Matt and April hear an explosion and is startled by it. Stefan appears and tells the two to follow the map. Just before leaving, Matt warns Stefan that Connor is armed and he'll kill Jeremy.

Later, Matt and April walk over to Jeremy. April, who was compelled earlier to forget about the hostage crisis, says that went over to the Lockwood's house and talked to Caroline for a bit, but now she was thinking they could all go for some coffee. They see the Mystic Grill closed and April remarks that the Grill being closed is weird. Jeremy gives April his vervain bracelet, with Matt saying it looks good on her and she should wear it.

In We All Go a Little Mad Sometimes, Matt is with Jeremy at the Mystic Falls High School. Jeremy asks Matt if he can see anything on his hand (the Hunters' Mark), and he replies no. Later on in the episode, Matt shares some vital information with Damon - that April's father Pastor Young's phone records show he made a call a day to the same address for everything month, but on the day of the explosion at his farm, he called it ten times. To the office of Professor Atticus Shane.

In My Brother's Keeper, Matt seems to help with the preparations for the Miss Mystic Falls Pageant. There are few barrels that he and Jeremy had to grab, but Matt couldn't take them. He's amazed because Jeremy got a lot of strength after becoming a hunter. Later, Jeremy tells Matt that he has been having dreams of killing Elena. While the pageant takes place, Jeremy disappears and April is left alone, as Jeremy was planned to escort her, but Matt goes and takes Jeremy's place. At the end of the episode, Matt moves into the Gilbert house, to keep an eye on Jeremy.

In O Come, All Ye Faithful, Matt is at the Mystic Grill working. Earlier, Caroline compelled April Young to forget what she saw and heard in the girls bathroom and April runs out. Matt then tells Caroline that April can't be compelled since she's wearing the vervain bracelet Jeremy gave her.

In After School Special, Matt is helping Jeremy train at the Gilbert Family Lake House Jeremy and Matt kept on ordering pizzas, and Damon pays off the pizza girl to stop taking their orders, and then threatens them that they aren't allowed to eat if they don't stop training. Later, that night the pizza girl comes by the house and says that her car broke down. She asks Matt if she could use his phone to call a tow truck, and he goes to find his phone. The pizza girl tries to step into the house, but she can not get in since Klaus turned her into a vampire. Jeremy walks by and invites her in not knowing she is a vampire, she comes into the house and attacks Matt. Jeremy then stakes her, and his hunter's mark grows. Eventually, Damon, Jeremy, and Matt go to a bar where Klaus told them to meet up with them. They find out that Klaus turned a bunch of innocent humans into vampires for Jeremy to kill.

In Catch Me If You Can, the episode starts from the last episode in the bar where Klaus turned a bunch of humans into vampires. Klaus tells Damon, Jeremy, and Matt that Jeremy has to kill all of the vampires, but Jeremy refuses too. Klaus then reminds them that the vampires are all in transition and that they're all hungry. Klaus tells Jeremy and Matt that he will give them a two minute head start, then he would compel the vampires to kill Matt, so Jeremy would have to kill them. Matt and Jeremy then start running back to the lake house. One of the vampires bites Matt, but Jeremy manages to kill it, and they start running again. Another vampire attacks Matt, but Elena arrives in time to save Matt. They eventually ditch the vampires and Elena takes Matt back to Mystic Falls. Matt, eventually, returns to work at the Mystic Grill.

In A View to a Kill, Matt is shown playing video games with Jeremy. He was later told by Elena to help Stefan find the dagger in order to neutralize Rebekah before killing Kol. After arriving at the school, he hears the conversation between Rebekah and Stefan about how Rebekah wants the cure to be human so she can have kids with someone that she loves.

In Stand By Me, Matt was called by Caroline. When he saw Jeremy, he was heartbroken and almost broke down but Elena consoled him. Later, he was seen with Elena in the Dining Room and asked her to come with him for a change and that Stefan will take care of Jeremy. In the Stoner Pit, he showed Elena the writings on the wall about Jeremy and Vicki. He told Elena that hope is the thing that keeps him going when he knew about Vicki's death. Later he dropped Bonnie near her home and told her to rest. After driving back, he stopped the car and grieved over Jeremy's death.

In Bring It On, Matt is first seen at school approaching Caroline and asking if she has seen Bonnie who responds is 'still a little drained from everything'. Later, he sends a text message to Caroline to meet her at Tyler's house. When she arrives and is unable to enter the house, Matt appears and it is revealed Tyler sent him the deeds to the house, along with a letter addressed to Caroline. Matt hands her the letter, and comforts her when she tells him that Tyler is gone for good.

In Pictures of You, Matt attended the prom with Bonnie and Caroline. He was first seen with Bonnie, joking that he felt like he was at a practice for Caroline's wedding. They later run into an emotionless Elena and Matt tells her that hew would love to help her, but she tells him to spare her. Later Matt was alone when Rebekah comes to talk to him. She asks him what he would think if she was human, and he tells her that he doesn't as she wasn't a good person, hurting her.

Rebekah was later sitting alone and Matt asks her if she had seen Bonnie, and she tells him that she didn't know. She begs him to dance with her as it was a girl's worse nightmare to be left alone on a prom, and Matt finally takes her hand and escorts her onto the dance floor. She tells him that she kept thinking about what he said, and he asks her why his opinion is so important to her as he's just a bus boy, and she tells him that because he's beautifully human.

It was later announced that Matt and Bonnie were prom king and queen. They were later taking photos together when Matt left and Rebekah quickly went to talk to him to tell him that Elena was planning to do something to Bonnie. There a gust of wind and a loud, piercing microphone feedback and electrical sparks and Matt quickly runs to were Bonnie was. Bonnie told him that something was happening to her after Elena attacked her and she started doing magic, and he told her to quickly leave. April then enters the room were they were and Elena slams April's head onto the table and takes a bite out of her neck and falls in Matt's arms. Elena leaves. Matt was later seen with April on the floor trying to her to wake up. Rebekah comes to talk to him and is shocked to find April almost dead on the floor. Matt begs Rebekah to give her her blood, but at first she said that if she did Elijah wouldn't give her the cure, but he keeps begging her. It was later seen that she agreed to help him. Matt puts his jacket on April and goes to talk to Rebekah. He thanks her for helping April and for making the right choice, and he then says that maybe she wouldn't make a bad human. He promises her not to tell anyone, and then leaves to take April home.

In She's Come Undone, Matt is working at the Grill when he approaches Rebekah, who is doing shots at the bar. She tells him how Klaus and Elijah have gone to New Orleans and that she lost the cure to Silas. Matt tells her that he's sincerely sorry for that even when she accuses him of wanting to steal it to give to Elena. When she invites him to have a drink with her, he tells her he has to meet Caroline. Rebekah asks if they are still trying to get Elena to switch on her humanity; she comments that she likes Elena the way she is. Matt tells her that Elena was his friend long before she was Rebekah's "mean girl sidekick." He asks her why she's still in Mystic Falls if her brothers are gone and she lost the cure. He tells her he'd leave if he was her because some people are broke and failing their classes. Later, at the Salvatore Boarding House, Matt and Caroline are outside while Stefan and Damon are torturing Elena inside. Caroline wants to talk to keep their mind off the sounds coming from inside the house. Caroline tells Matt that she ordered him a cap and gown because she figured he'd forget. He tells her that they will get Elena back. Then, Rebekah shows up with burgers for Matt as a peace offering; Matt accepts them. Rebekah offers to help Matt study. When Caroline hears that Matt is failing, she leaves the house to go get study aides for Matt. In the living room, Matt tells Rebekah that he doesn't want to be stuck repeating his senior year while all of his friends go to college. Rebekah tells him that he's failing because he's been preoccupied with training Jeremy and dealing with Elena. She offers to compel him good grades and a scholarship, which he refuses. She tells him that she's grateful to him for convincing her to save April's life at the prom because it made her realize that she could be a better person. She tells him to accept her help and make something of himself. She tells her that anyone who would leave him behind is a fool and that she wouldn't. When Katherine shows up and tells Matt and Rebekah that she's there to help with Elena, Matt chastises Damon and tries to call Caroline. After Elena escapes the boarding house, Damon tells Matt to come with him to find her. When Matt finds her, Matt tries to convince her not to feed on him but she does anyway. Stefan and Damon show up and stop her. Damon tells her to turn her humanity back on or he will kill Matt. This causes Elena to turn her humanity back on. Luckily, Matt was wearing the Gilbert Ring. Later, when Matt comes back to life at the boarding house, Rebekah is there waiting for him. She tells him that Elena's back to normal and that he did a brave thing. He tells her that he owed Elena because she saved him from drowning. Rebekah tells Matt that she can't apologize enough for running him off the bridge or Elena becoming a vampire, but that she will spend every day until graduation trying to pay him back.

In The Walking Dead, Matt and Rebekah confront "Kol in the Grill. Matt is injured, but Rebekah attends his wound. When they are leave from the Grill, Alexander, Connor, and Galen appear and Rebekah and Matt are captured.

In Graduation, Matt and Rebekah are prisoners of Alexander, Matt can not escape, because it is standing on a bomb. Matt decides to save Rebekah, and she tells him that he has to go to his Graduation, while she deals with Alexander.
In I Know What You Did Last Summer, since graduation Matt has been touring the world with Rebekah and even met another girl named Nadia, but returns to Mystic Falls once their summer of fun is over. He is helping out at the End Of Summer celebration and Rebekah approaches him, where the two make out. The Original tries to convince Matt to come with her to New Orleans but Matt tells her that he needs a job and that he must face reality. At the celebration, Nadia catches Matt's eye and he follows her into an alleyway, where she returns the Gilbert Ring to Matt after robbing him and Rebekah. Matt intercepts the ring and a man emerges, grabbing Matt's head and casts a spell on him. The last shot of Matt shows his eyes turning black before collapsing on the ground.

In True Lies, Matt and Jeremy are tasked by Damon to keep Katherine safe from Silas. He interrupts a brawl between Katherine and a local woman compelled by Silas and takes her at gunpoint. Stopping at a convenience store for gas, Katherine is recognized by the attendant and Matt knocks him out before he can alert Silas to her whereabouts. Later, Matt is holed up in the woods with Jeremy and Katherine hiding from Silas. Silas arrives at their location and attempts to use his mind control on Matt. His mind tricks are unsuccessful and Matt yells to Jeremy and Katherine to escape. Curious as to why his mind control didn't work, Silas probes Matt's mind and realizes that Gregor has already possessed him. He snaps Matt's neck before resuming his chase for Katherine. Matt's Gilbert Ring saves him and he awakens on The Other Side. There, he meets up with Bonnie and learns more about the Gilbert Ring and the Other Side. During their conversation he realizes Bonnie is dead. The two share an embrace as he finds his body to return to the real world. Matt is awoken by Jeremy and he remembers nothing about his experience on the Other Side.  

In Original Sin, Nadia confronts Matt outside the Mystic Grill. He angrily berates her for messing with his head and demands to know why he's having blackouts. She responds by phrasing a codeword which causes Gregor to emerge from Matt. Gregor is also angry with her for killing him and wants to know where his body was buried. Nadia reminds him that this is all according to plan. Later, Matt wakes up on the floor covered in mud and wonders how he got there.

In For Whom the Bell Tolls, Matt tells Jeremy that he's freaking out and wants to show him something. When Jeremy arrives at the Lockwood Mansion, Matt shows him a dagger that he found in his pocket and tells him that he's been blacking out. Jeremy inquires about the Gilbert Ring Matt wears, and Matt responds that the Gilbert Ring has nothing to do with the blackouts.  Jeremy notices Matt has set cameras up all over the house to help him figure out how he's losing time. Matt asks if Bonnie can help with his problems but Jeremy quickly evades the subject and leaves. Matt later wakes up from a nap and notices his hand is cut. Replaying the video from the camera he set up, he watches himself answer the phone. Matt is perplexed as he sees Gregor take control of himself and grab the dagger from the desk. Gregor speaks into the camera and tells Matt to protect the dagger at all cost while cutting his hand as a warning. Later, Matt is present while everybody is paying their respects to Bonnie. He is noticeably upset and in tears during her memorial.

In Dead Man on Campus, Matt is serving drinks to Katherine at the Mystic Grill. Katherine is obviously drunk and he tries to cut her off; telling her she's starting to annoy the other customers. While replaying a video of himself transforming into Gregor, Katherine overhears and is piqued. She tells him she will help him out if he keeps pouring her drinks. She tells him a little about The Travelers and their ability to possess people. Matt asks about Nadia and Katherine mentions she knows her. Later, Matt is led into a room where Nadia, Katherine and Stefan are. Nadia summons Gregor per her mother's request. It is revealed the dagger that is in Matt's possession is the only thing that can disperse a Traveler's essence from it's host. Katherine plunges the dagger into Matt, freeing him of Gregor's possession.

In Fifty Shades of Grayson, Matt is tasked by Katherine to help her get back into shape. After a six second handstand, Katherine falls to the ground. Matt tells her it was a nice try but Katherine says it was a horrible attempt and wants to prolong her death as long as possible. Matt sarcastically says it will happen, but Katherine couldn't hear what he said. She panics, thinking that she's losing her hearing and her body is falling apart. Matt gives her some water and tells her to take deep breaths. He asks her why she just doesn't ingest vampire blood but she says she's already tried and her body keeps rejecting it. Nadia arrives and slaps Katherine across the face for leaving a suicide note, much to Matt's amusement. 

Later, Nadia is waiting for Matt outside the Mystic Grill. She mentions they met in a similar place but Matt says he's put it behind him. Nadia then asks if Matt will keep the Traveler's knife if Katherine decides to try Traveler possession. Matt wants nothing to do with the dagger, saying he just recently got rid of it.  He tells Nadia that Katherine only cares about Katherine. Nadia responds that she spent 500 years looking for her mother and now that she's found her, she's going to lose her already. She goes on to tell Matt that she doesn't know if she should hate Katherine or be at her side as she's dying. Matt's interest is piqued and he sits down across from her. He explains that he understands what it's like to have a negligent and absentee mother. Nadia replies that he must know what it's like to hang onto the hope that just once, their mothers will do the right thing. Matt puts his hand on Nadia's to comfort her and tells her that he'll keep the knife in case Katherine changes her mind.

In 500 Years of Solitude, Matt is kidnapped by Nadia and hidden in a safe underground. He is then saved by an old friend. Matt is later seen back at the Salvatore Boarding House and welcomes back Tyler.   

In The Devil Inside, he meets Katherine in Elena's body and she tells him that she is Katherine and would like to ask questions about Elena's life. As he refuses she compels him to keep her secret and asks him whatever she wants and he tells him. When he leaves, he finds Tyler in his house and decides to throw him a welcome party. He invites some vampires to his house for the party (Caroline, Stefan, and Elena/Katherine). When Katherine is worried about others finding out about her, she uses compulsion to ask questions for his guidance to be more like Elena.

In Total Eclipse of the Heart, Katherine continues to use Matt as her source about Elena. While Matt is working in the bar and talking with Tyler, Nadia is always close to him so she could compel him anytime and ask questions Katherine needs. They soon are all drinking together and gossiping about their mothers, until Tyler needs to use the restroom. When Tyler sees that Nadia is compelling Matt he tells him to drink vervain so she couldn't use him anymore. When he leaves the bar Nadia comes to her and compels him, but he is wearing vervain and resists her compulsion, now Matt is sure that Nadia is compelling him. Nadia leaves and Matt is going to tell Tyler all he knows, but Nadia returns and snaps Tyler's neck and forces Matt to convince Tyler that everything is okay. Matt does as he is told and Tyler advises him to stay away from Nadia, and after it is done he leaves with Nadia. In the car Matt tells Nadia that he knows that she wasn't talking with Elena, and reveals that he suspects that Katherine is passenger in Elena's body.

In No Exit, Matt is with Nadia who tells him that Katherine is in Elena's body. Matt is compelled by Nadia to invite her in. He tells Tyler and Caroline there's nothing to worry about. He and Nadia play cards, then she checks to see if the vervain is in his system and it isn't. He says since he won't remember anyway, he decides to make out with her. This is actually just a ploy so he could contact Caroline and tell her to help him and warn her about Katherine. He is discovered by Nadia and before she does anything, she compels him to forget and that they had sex.

In Gone Girl, Matt is with the rest of the group and deciding when to kill Katherine. He is with the rest when Katherine comes to see Nadia. When Katherine goes to each of them, she tells Matt that he was the best one night stand that never happened. When Nadia's body is still on the couch, he is told Stefan is going to bury somewhere and Matt says that she deserves better and he'll do it.

In While You Were Sleeping, he and Jeremy are watching Damon and giving him his daily blood. He later has Matt and takes off the ring, telling both of them to let him go.

In Rescue Me, Damon desperate of his relationship with Elena goes to the Grill to talk to Matt and Tyler.

In Resident Evil, in the episode, Liv enlists Matt, Jeremy and Tyler to help track the Travelers and keep them from taking control of Mystic Falls and wants to stab him with the Traveler Dagger to make sure he's not possessed, to which Matt stabs himself and Liv makes a comment on how he has too much testosterone and little brain cells.

In Man on Fire, Damon looks for the Traveler Knife and goes to Matt's place to ask for it. Matt and Jeremy though are also looking for it all over the house and can't find it. They tell Damon that Tyler told them it was in the house but they didn't hear from him since then. Damon puts the pieces together and realizes that Tyler must have been possessed by a Traveler.

In What Lies Beneath, Bonnie and Jeremy try to have a romantic weekend just the two of them, but Jeremy gets a text from Matt and they have to go home. Jeremy leaves and Bonnie's grandmother, Sheila appears to her to warn her that she has to tell Jeremy the truth about the Other Side falling apart and not giving him hope that she will find a way to stay alive.

In Promised Land, he and Jeremy are enlisted by Damon to get the Travelers in the Salvatores' house. Jeremy finds Damon running in the street and picks him up and they go and find Stefan, Elena, Caroline and Matt. Matt and Jeremy decided to go back to Mystic Falls while the rest should try to get as far away as they can. Damon and Elena leave with Jeremy's car while Stefan and Caroline stay behind to wait for Bonnie.

In Home, Damon explains that for his plan to bring everybody's loved ones back, they will have to kill many travelers so they can pass through Bonnie and their friends can pass through her to come back, like Markos did. Liz will have to gather all the travelers at one place. Matt and Jeremy will cause a gas leak, head out of the town and then somehow they'll explode the place where the travelers are gathered. At the same time, Liv will start the resurrection spell. Jeremy worries about what will happen to Bonnie when everything is in motion, but Bonnie reassures him that everything will be fine.Meanwhile, Jeremy and Matt navigate the caves under the city, trying to find the gas line. Liz successfully gathered the travelers at the Grill and tries to find a way to leave before Markos figures out that something is going on. Markos suspects something, so Liz stays for a drink to convince him nothing is happening. Matt and Jeremy find the gas line, break it to cause the leak and they leave.
In I'll Remember, four months after Damon and Bonnie's death, Matt never left Mystic Falls, instead he joined a volunteer neighborhood watch, led by Tripp. Later, Elena's victim, Sarah, falls into Matt's arms who looks at hew would on her neck and realizes that it's a vampire bite. He quickly covers up the bite before anyone can see and volunteers to take her to "the hospital". Instead of taking her to the hospital, he takes her outside the boarder and to Caroline where she compels her to forget ever being bitten.

In Yellow Ledbetter, Matt, while volunteering for the neighborhood watch, finds out that his mentor, Tripp, while on the phone with him is up to no good, not only isn't he really a Cooke, but is really a Fell.

In Welcome to Paradise, Caroline calls Matt telling him that Elena is not herself, and that its not just because Alaric compelled her to forget that she ever loved Damon. Later, Matt falls for Tripp's "red mulch" story when he catches him and Jay hosing Tripp's van down. Matt was convinced that Tripp was trying to do something good for the town. At the swimming hole, Tyler and Matt meet up with Elena and Caroline who are doing Jell-O shots while Caroline continues to be clueless about her and Damon. Later, Matt learns that his friend, Jay, is a vampire hunter when Enzo dumps Jay's body in the back of Matt's truck.

In Black Hole Sun, Matt sets out on a mission to find out what Tripp knows. Matt was "surprised" when Tripp told him that Jay was tracking a vampire. Tripp then takes Matt to his secret holding cell in the woods, where he is holding Enzo. Tripp tells him that he was compelled by a vampire who killed his wife, he believes that vampire was Enzo. Matt then watches in the background as Tripp interrogates Enzo claiming that he killed Jay, and telling him that tell him of all of his vampire friends, starting with the one who attacked Sarah.

In The More You Ignore Me, The Closer I Get, Matt is first seen in the holding cell, in the woods feeding Enzo some of his blood. Enzo tells him that he will need more if he is going to escape. Matt refuses, Enzo threatens Matt telling him that if he doesn't help him he'll expose Caroline, Stefan, Elena and all of the other vampires that he knows. Just then, Tripp walks in and tells Enzo that he has one last time to tell him all of the names of the vampires he knows before he drives him over the town line, into Mystic Falls, killing him. Later, Matt tells Caroline and Alaric that Enzo had been captured by Tripp. Caroline is mad at him for not telling her, Matt responds saying that he didn't know who was good or bad. Stefan then walks in and announces to everyone that he was responsible for handing Enzo in to Tripp. Later, in Tripp's office, Matt is looking through his things trying to find some clues, however he can't find anything. Sarah walks in and surpluses him claiming that she was looking for information on her parents and the 'Animal Attacks'. Matt helps her out by telling her where she can find what she's looking for, he just asks that she doesn't tell Tripp about him being there. Sarah picks up a picture of Ivy on a file, Matt on the phone to Caroline, sees that Caroline's number, name and picture are on the top of Ivy's phone call list and tells Caroline that he thinks that she's Tripp's next victim. Matt, later takes Sarah to Stefan and Damon Salvatore's house and tells her of who's house this is. He says that "Where ever they go, death and pain always follow" and that if she is looking for a family, she should look elsewhere. They both find Jeremy attempting to cancel Bonnie's cell bill but can't remember the pin for her phone. Matt then tries to calm him down.

In Do You Remember the First Time, Matt, first captures Tripp and restrains him in his own cell. Along with Stefan and Enzo, they interrogate him to try and get information about other vampires hunters. he then states that they know about Caroline. Stefan goes to find out if Caroline is okay. After finding out that the hunters have Liz captive and demand a ransom, Tripp for Liz. They then take Tripp to the town boarder where they exchange, however soon as Tripp crosses, he suddenly dies. Proving that at just before the exchange, Enzo turned him into a vampire.

In I Alone, Matt is seen burning the last that remains of the community protection group while Sarah, awaits Matt's help into looking into her family. Matt and Sarah wait to meet Stefan at a diner near Whitmore. Enzo drops by shortly before Stefan, who then arrives and meets his cousin of sorts. Enzo and Matt drink at the bar while Stefan and Sarah talk. Stefan orders a milkshake and the waitress turns on the noisy machine. Stefan quickly tells Sarah to follow him to the car and not to ask questions. They leave. Matt asks them where they are going. Stefan tells him that hey are going on a family ride. Sarah agrees. Later, Matt catches up to them and finds a compelled Sarah who doesn't know who he is. Matt immediately realises that Stefan compelled her. Enzo shows up behind them and has "Sarah's" head in his hands. He counts down to force Stefan to tell him what happened. Stefan doesn't talk and Enzo kills her. Matt attempts to run to kill enzo but Stefan stops him.

In Christmas Through Your Eyes, Enzo comes to meet Matt in Tripp's vampire cabin, expecting information on Monique. Enzo gets suspicious. Jeremy comes up from behind and shoots him with his crossbow. Enzo catches it easily, but Matt is prepared and stabs him in the neck. Jeremy shoots him again and Matt kicks him across the room. Later, Matt isn't satisfied with just killing Enzo, he wants him to suffer for what he did to Monique. Matt then puts Enzo in the back of Tripp's van and drives to the border of Mystic Falls. Matt drives Enzo over the town line and stops just as he's over. He gets out of the car and goes to open the back to he vam. When he does, he sees Enzo's body but Enzo isn't dead. Matt expects Enzo to kill him but Enzo has other motives. He wants him to help him take down Stefan.

In Woke Up With a Monster, Matt goes to the Mystic Grill to take inventory. He sees the owner of the grill dead on a table that Kai killed the night before. He calls Sheriff Forbes. She goes to see Matt and the manager's exploded body at the Grill. Matt starts to get really negative about supernatural beings, but Liz gets lightheaded and almost falls over. Matt takes Liz back to her house where they wait for Caroline to return. Later, Caroline returns from her trip with Stefan. Matt tells her everything that happened. Caroline thanks him and so does Liz and he leaves.

In The Day I Tried To Live, at Duke, Enzo points out the real Sarah Salvatore to Matt. Enzo is annoyed that Stefan is letting Damon think he killed her. Matt doesn't want to go along with Enzo's plan that Matt get to know her, but Enzo threatens Matt's mom, saying he found her in South Carolina. Matt attempts to chat up Sarah but she's not interested. Enzo has a back up plan. Matt sits on a bus bench, freezing. Sara sees him and takes pity, offering to buy him coffee and a bus ticket back to Mystic Falls. Later, Enzo lays out his plays for Sara to Matt. He's going to ingratiate himself into her life, without compulsion, turn her into a bad person and then get her to beg him to turn her into a vampire, all to hurt Stefan.

In Stay, Matt assists Enzo with keeping a watch on Sarah. While Matt and Sarah are talking, Matt gets a phone call from Enzo. He then gets run over by Enzo, and Enzo heals Matt with vampire blood in front of a frightened Sarah. Matt also says goodbye to Jeremy.

In Let Her Go, Matt and many of Caroline's friends stay over at the Salvatore Boarding House. In the morning, Caroline tells everyone that she wants her mother to of had her funeral and be in the ground by the day is up. She then gives Matt and everyone tasks to do. Later, Matt is seen walking up the steps to Liz's funeral when Tyler comes wobbling up the stares drunk. Matt refuses to let him go inside and tells him to just go home and that Caroline doesn't need anything else to worry about. Inside the church, Matt sits with his friends and at some point cries.

In I Never Could Love Like That, Matt and Tyler are trapped with a humanity-less Caroline and Stefan. Caroline threatens to kill one of them if they don't answer her questions correctly. Neither Matt or Tyler could answer her last question, therefore she decided to kill them both, with the assistance of Stefan. Tyler gets angry and tries to stake Caroline, but she grabs Matt and essentially uses him as a shield, resulting in him getting stabbed. Matt is later visited at the hospital by Elena, and refuses her blood to heal him. He tells her that he can't hate vampires but also use them to his advantage at the same time.

In Because, Matt calls Bonnie to tell her that her lunch date has arrived. Bonnie tells him to stall her until she finds what she needs and Matt says he will. Before he can bring menus to her, Enzo comes in and they bicker. After Enzo introduces himself to Lily and she recognizes him, Matt asks if they know each other. Matt is then in the restroom getting ready and when he unbuttons his shirt, it reveals the wound from when Tyler stabbed him with, and fresh stitches holding it together. He applies a clean bandage over it, and looks in the mirror, sighing sadly. Matt then calls Bonnie and tells her Lily and Enzo had left.

In I'd Leave My Happy Home For You, Matt is at the Salvatore Boarding House. Celebrating Alaric's bachelor party. He is getting very drunk and picks a fight with Tyler. He then has a talk with Alaric. He tells Alaric that all of their friends are killers. He warns him. And tells Alaric that Jo, Alaric and their baby aren't safe. He tells Alaric after he marries Jo. They should leave town.

In I'll Wed You in the Golden Summertime, Matt is seen with Bonnie at the Salvatore Boarding House. Bonnie tells him that Caroline is going to kill them if they are late to the wedding, but Matt isn't phased. They realize that Lily has gone missing, and then they are both choked nearly to death by a mysterious figure. Matt regains consciousness and goes over to Bonnie, who tell him she knows who it was.

In I'm Thinking Of You All The While, Matt and Bonnie take a look at the video Kai leaves behind for them, and they realize that Kai linked Bonnie and Elena's lives together. Later on, Matt lets Elena into his thoughts and him and Elena are standing on Wickery Bridge, saying a tearful goodbye to each other. He tells her that there's a good chance that he'll never see her again. She hugs him and tells him that they've been through a lot together and that she likes their odds. In a flash forward scene at the end, Matt is scene patrolling the city in his uniform.
In Day One of Twenty-Two Thousand, Give or Take, Matt is about to be inducted as a deputy in Mystic Falls with the other graduates. Before the ceremony, he, Caroline and Stefan make a plan to get rid of the Heretics so they wouldn't kill any other people. While Caroline distracts the heretics, Matt plants the vervain bomb in the Salvatore Boarding House and quickly goes back out. He tells Caroline it's time to go and before the timer goes off, Caroline vamp speeds with Matt. At the ceremony, Matt is inducted and the heretics quickly feed and kill off many citizens, graduates and the new sheriff, leaving Matt the only survivor. Afterwards, the heretics and the MFG make a deal that anyone who steps foot in Mystic Falls is the heretics and they leave each side alone. Matt watches the residents of the town leave and he is watched by Malcolm and Beau. He is then seen patrolling the wasteland like streets, while Damon is seen on the clock tower.

In Never Let Me Go, due to Damon and Bonnie's rivalry with the Heretics, they kidnap and take Caroline Forbes hostage. Being the Salvatore's don't own their house anymore (where Caroline is currently being held hostage inside), no one from the Mystic Falls Gang can rescue her. The Salvatore brothers then ask Bonnie to make Matt the owner of their home. In order to do so and perform a successful spell, Bonnie stops Matt's heart for 6 minutes after he is made the owner of the Salvatore Boarding House, nullifying his claim of ownership. This allows Damon and Stefan to enter the house to save Caroline.

In I Carry Your Heart With Me, while on duty and patrolling around the border of Mystic Falls, Matt catches a short bus full of tourists illegally driving in and around the border of the abandoned town. Matt lets him off with a warning and let's the tour group leave the town. Shortly afterwards, Oscar (possessed by an unknown vampire spirit) savagely feeds on and kill all of the tourists on the bus, lastly the driver.

In Mommie Dearest, after Matt found with Bonnie two dozen people compelled to gather inside Mystic Falls High School, the evening before, Matt (feeling worried), calls Caroline to see if she had news about Bonnie. He is more worried when he learns that Bonnie is with Enzo. He later goes into the Grill, with Caroline still on the phone, and trips on more stranded-compelled people on IV's. When she gets there, he tells her that the court house and the supermarket also host that kind of gathering. He points out that it's not that clear that the Heretics are using them as blood banks because they don't have bite marks. Instead, he thinks they are being fed before being slaughtered. That thought makes Caroline literally puke, but she doesn't want to make a big deal about it and asks him to focus on finding a way to break the compulsion. Caroline thinks that perhaps someone could Siphon the people's compulsion away and so, she bitterly texts Valerie Tulle asking her to come help them. Later, when the she joins them, the Caroline and Valerie converse and let it slip out about Caroline's pregnancy (with (Josette Laughlin's twin babies)). This surprises Matt as they work on helping out the compelled people.

In Hold Me, Thrill Me, Kiss Me, Kill Me, Caroline is writing into the journal of Elena that she is pregnant, Matt calls from his car, asking her if she wants to investigate with him about the missing people; Julian was regrouping in Mystic Falls. She turned him down and confessed that Valerie Tulle was right about her being pregnant. Surprised, he wonders how Stephen is taking it.Later, when Matt goes to the Mystic Grill, he runs into Enzo and points a gun to him while he drinks blood from the neck of a girl, ask angrily what is wrong with him. Teasing each other, Matt claims, "Nobody will ever want him in Mystic Falls, not Damon, not Lily, nobody. So what's the point staying there" He asked Enzo. However, Enzo shouted at him that while the Heretics are taking over the place, all Matt can do is be totally useless in trying to stop himself from drinking as he did so. This fight with the Heretics will be the death of Matt, Enzo said to him calmly, because he's overmatched and not prepared at all for what's coming. Then, getting out by the back door, Enzo was suddenly shot and fell over the ramp in the alley. Men got out from the truck and took him in the back of a prison truck. After a while, he woke up when Matt opens the back of the truck saying to Enzo (with a smug smile) to save his strength. Enzo being full of vervain, he wouldn't succeed escaping. Admitting that he can't protect Mystic Fall by himself, Matt tells his prisoner he made some friends, who has an interest in having Enzo.

In Hell Is Other People, after hours of incantation over Damon's body in the Lockwood Mansion, Matt suggest to a totally exhausted Bonnie to take a break. A while after, when Damon finally wakes up from his repetitive day dream in the Phoenix Stone, he found himself surrounded by all his friends. Because he wants to go back to the moment he has been taken from and also because he doesn't realize he really came back, he snapped at each one of them and among them, Matt got a poker stick at the head and fell.

In Things We Lost in the Fire, Bonnie and Matt are at the border of Mystic Falls, waiting for speeding cars to get near. Matt was setting an ambush while Bonnie was trying to be positive about Damon getting better. He snorts at her, skeptical, just as she smiled to her phone, seeing his profile on a match site. But two drivers interrupt their chat and get out of their cars, immobilized by spikes on the road. Matt approaches with his gun up, but Bonnie is the first to neutralize them with her magic. While the drivers from the bunch of friends of Julian are passed out, Matt keeps kicking them and Bonnie has to stop him being Matt was about to lose it.

At the baby shower of Caroline, Matt is challenging Alaric and Tyler to a diaper contest. Alaric wins and goes talk to Caroline while the two others talk over a drink (Tyler drank only because Matt's on duty). To Tyler being fatalist about Mystic Falls fate, Matt claimed that its still their town, the one where they grew up. Disagreeing, the arrival of Nora Hildegard catches Tyler's attention and Matt's mood immediately worsens. Later, Matt argues with Bonnie about the presence of Nora. The Heretic responsible of putting Stefan in the Phoenix Stone, and one of the murderers of his dead colleagues shouldn't be welcomed, from his point of view. With Nora stepping in, Matt felt threatened after only a few harsh words were exchanged and found himself magically choked. Not believing the aggressiveness of Nora, Bonnie begs her to stop. She frees her hold and lead her to the back of the room the baby shower was being held, both Nora and Matt glare at each other angrily.

Then Matt, in his truck, got distracted on the road and is arrested by a young, beautiful female police officer. Thinking he might be drunk, she's not convinced at all by him trying to slip out of trouble in showing his badge. He found himself in jail for the night, having nobody to pick him up. The female officer (Penny Ares) shows sympathy for the loss of his graduated colleagues. He thanks her and they converse about how strange it seems like nobody really tried to do something about the fire that was going on. Then she brings his bag, asking him what was with all this crazy arsenal he had in the bag and his truck.

In Postcards from the Edge, still in prison, Matt looks at the female police officer doing the inventory of his bag. She seems to believe his story how he obtained all of the weird arsenal. Matt confiscated all the weapons from a illuminated group pretending to be a zombie apocalypse survivalist cult. She knows Mystic Falls as a way now to magnet people eager to live supernatural experiences. That being said, Matt is free to go, but while she gives him back his wallet, key and phone, she points out that she saw his profile on a match site and she gave him her name, Penny Ares. He smiled, but got around her and started packing his crossbow, stake gun, wooden hammer and vervain grenades. Closing the cell door behind him, she gets his attention when she mentioned a friend of hers, Doug, told her that Mystic Falls would not be burned down to the ground after all. Alarmed, he looks at her while she continued to say that her friend got a call and was informed that the risk zone would be reevaluated. Matt asked her promptly the address of Doug. When he got there, the man is dead, bloody wounded in the neck. He jumped and turn around to see Penny also armed, who followed him. From the back door, a vampire attacked them and Penny learns that she needs wooden bullets if she's gonna patrol in Mystic Falls, hinting that Matt later teaches her about the existence of vampires.

While that was happening, Bonnie, over the body of old Rayna Cruz in a mental institution, learns from Enzo himself, that Matt managed to deliver him to a shadow organization, explaining why he was gone for so long.

Later, Matt shares a beer on his truck with Penny, all shaken up. He's supportive while she's processing the last event and what it means. She tries to get the picture of Matt: alone in Mystic Falls, without any family connection, looking to fight vampires because this town is the only constant in his life and he has to take a stand. She said to him frankly to him that he's cute and all, but mostly, he's insanely brave.

Three years from now, Matt, indifferent and deeply stricken, approaches Stefan saying that Caroline is safe, he got her out of the broadcast building and Damon was still inside. He distracted Stefan for a moment and then stabbed him quickly with a syringe full of vervain. Matt leaves him unconscious, in the parking lot and climbs the steps to the entrance to express his message to a camera turned on, "All right I did it, he's out. I'll never see you again right" A female voice thanks him and he leaves. Then the glass shows a reflection of Damon's improvised cell, which is also showing us the grin of Rayna Cruz.

In Moonlight on the Bayou, in the deputy office, Matt is on the phone with Caroline wondering where Rayna Cruz is. Valerie comes into the office and assures him that she can help with that. She give him a map with written-in dots on where Stefan is on the road (to New Orleans), echoing to what Caroline said, "Rayna Cruz is where Stefan is." Matt paused for a moment and started to complain about the irony of him being in need of her help beside the fact that she killed all of the sheriff department. After Valerie's persistence, he seems to be sensible to the fact that Valerie truly has been helping his friends (Caroline first of all and now Stefan). He finally agrees to keep her posted if any reports come up of Rayna Cruz "stilling a car or something."

In I Would for You, Penny and Matt are amusing themselves with a scenario they have been playing along with on how to trap Julian's vampires for a couple of days. They are surprised by vampires from Julian's army however, Krystal and four more of them. Shortly after, Julian's vampires fall to the ground, stabbed by Rayna Cruz, who asks Matt if he knows a vampire named Stefan Salvatore. Later, Matt and Penny on her side, she interrogates a vampire at the Grill. She wants to know where Stefan is. Matt covers for him and teams up with Damon when he barges in. Matt shoots Rayna in front of an uncomprehensive Penny. Then, alone at the Grill, she asked him why he chose to help Damon. Skeptical about the fact that they're are some good vampires, she points out that all Matt has been talking about lately was his hate for that species. She questions his motives and she accuses him of being guilty as the vampires in what the town has become because he never took a real stand, he is hurt by this and becomes very thoughtful about this. In the evening, Matt let himself in the Salvatore mansion to talk to a devastated Stefan. Firmly and calmly, he says that he has enough of being at the mercy of vampires. Despite all his efforts in Mystic Falls, humans are no match for them, but "it stops now." He continues (even to Stefan) to stand up as he felt threatened because "vampires need to leave town," Matt says. And he takes a USB key out of his pocket containing the footage of Damon ripping the heart of that interrogated vampire at the Grill. He plans to use it to expose the existence of vampires if they don't leave for good. It has to be done for the protection of the town, already torn apart. Not happy that Matt blackmailed Stefan, his friend, makes his way to the main door giving him and Damon until the end of the day to leave Mystic Falls.

In Days of Future Past, Matt is seen walking to Penny Ares' grave with tears in his eyes. Stefan Salvatore had an involvement (unknown why yet) with Penny's death. It is also revealed that Matt is the one who helped Rayna Cruz escape her imprisonment from the Armory. At this point, Matt has turned against all vampires, especially his old friends and Stefan Salvatore.

In I Went to the Woods, Matt is desperate to find Stefan when his plan to use Rayna Cruz to hunt Stefan fails. Although Matt hates the Heretics, he asks Valerie Tulle for assistance on helping him search for Stefan. Matt finally gets to Stefan.

In Kill 'Em All, Matt spends most of this episode trying to get Stefan to tell him what's exactly happened to Penny and her death. Stefan reveals that he compelled Matt to forget that it was Matt himself who shot Penny to death, not Stefan. Matt breaks down, but shortly says that he still blames Stefan for being around Mystic Falls when Penny was shot to death.

In Requiem for a Dream, Matt is informed by one of his inferior officers that there are supposed squatters taking up residence in the abandoned-Salvatore Boarding House. Matt later finds Enzo solemnly drinking bourbon and Enzo tells him that Bonnie gave in to her Supernatural Huntress side. Matt later gets in touch with Bonnie and he allies himself with her. Matt later betrays Bonnie by shooting her with vervain darts and she falls unconscious. Damon thanks Matt for saving his life and assists in helping Bonnie into Matt's pickup truck. Matt sadly talks about blaming himself and Stefan for Penny's death as they hoist Bonnie's unconscious body into his truck. Matt is later seen driving and Bonnie suddenly awakens and suffocates Matt until he is unconscious. Bonnie takes over Matt's truck and speeds back to Mystic Falls to try and kill Damon once again

In Gods and Monsters, Matt is abducted by Bonnie and they are driving together to try and catch up to Bonnie's vampire victims. Matt tries to help Bonnie see through the Supernatural Huntress-side of her and helps her to steer her away from being able to catch up to her vampire-targets. Matt eventually crashes them both into a forest area on the side of the highway. Bonnie apologizes to Matt and leaves him to hunt down the rest of their friends. During this time alone, Matt hallucinates seeing his dead fiancée and he apologizes for killing her. Penny tells him to love his life away from Mystic Falls and Matt does so as a police unit finally finds him and helps him out of the crash. This starts the phase of Matt moving on from Mystic Falls and the dangerous, vampire hunting-lifestyle.
In An Eternity of Misery, Matt arrives at his father Peter's garage right after Damon had stabbed Peter in the stomach. Matt shoots Damon twice with wooden bullets and runs to examine Peter's wounds. He sees that they are pretty severe so Matt cuts Damon's wrist and tells his dad to drink the blood from it. Matt promises to explain later. His dad's wound is healed within seconds and Matt is demanding to know what Damon is doing there. Peter can't believe Matt knows Damon. Matt tells him that Damon isn't dead and apologizes for not telling him any of this when he tracked him down months ago. Matt tells his dad to get in the truck and he'll explain.
Matt has Damon all tied up and he's holding a broom handle-turned-stake. Damon tells him that they both know he isn't going to kill him. Matt ask "Why not" He stabs Damon in the stomach and says that he doesn't care if he shuts his humanity off, he just wants to know why he tried to kill his father. Damon says he didn't know Peter was Matt's father. He also tells Matt that if he doesn't play along, Tyler Lockwood dies. Matt steps back and says that even Damon isn't that stupid because Elena would never forgive him. Damon tells Matt that he and Elena are through and he's been seeing another woman. Damon looks Matt in the eye and says "Am I lying or being completely truthful when I tell you that I ripped into Tyler's throat last night"
Damon goes on to describe the car he left Tyler in to bleed out and where it's parked. Matt punches him in the face. Matt tells him that if he did hurt Tyler he will kill him.
Matt and Peter drive to where Tyler is supposed to be. Matt explains about vampires, mind compulsion and vervain. Then Peter says a little rhyme about a glass of vervain a day keeps the vampires at bay. Peter tells Matt that that's what his great-grandma used to say. Matt is hurt when Peter tells him that the hardest thing about leaving Mystic Falls was leaving his grandmother behind.
Matt finds the green Mustang, opens the trunk and there lies Tyler, dead. Peter comforts him.
In Coming Home Was a Mistake,
In Detoured On Some Random Backwoods Path to Hell,
In The Next Time I Hurt Somebody, It Could Be You,
In We Have History Together,
In The Simple Intimacy of the Near Touch,
In Nostalgia's a Bitch,
In You Made a Choice to Be Good,
In What Are You,
In The Lies Will Catch Up To You,
In We're Planning a June Wedding,
In I Was Feeling Epic, in order to save the town from hellfire, he orders its immediate evacuation pretending to be a gas leak. Later, he and his father, spend one last moment with Vicki before what they think to be the end. It is then show, in a flashforward, that Matt is still an officer in Mystic Falls, he even gets his bench and thinks about running as the mayor. He also seems to be in good terms with his father.
In Behind the Black Horizon, he confronts Elijah and Finn who have arrived in Mystic Falls to find Freya. He aims his gun at them and he is made aware that there is another Mikaelson sister. When Elijah gives him two options, Matt suggests a third one and he helps them find Freya. He has his gun aimed at Lucien and Finn puts his hand on his gun and fires at Lucien, killing him temporarily. Lucien rises as a beast and knocks Matt unconscious.
In This is the Part Where You Run, Matt discovers a mysterious crime scene that can only be described as supernatural. He calls in a favor to a State Patrol buddy and has the scene locked down and calls Alaric, who brings Hope. He explains that the local PD believes it to be a chemical spill, but that is not the actual story; that is for Alaric to determine. Alaric thanks Matt for the heads up and approaches the bus, deceased riders as charred husks of their previous lives litter the sits. Alaric and Hope unsure of what transpired between Landon Kirby, a missing passenger, and the other people aboard the bus.
Matt is everyone's definition of the "everyday man". Out of the characters, he is the most "normal"; he does not possess any supernatural attribute, nor any supernatural artifact that makes him stand out of the rest of humanity and he wants it to stay that way (at least until he was given the Gilbert Ring previously worn by Jeremy). He is, however, aware of the supernatural world and has more than had his fair share of skirmishes with them in the past.
Matt is often seen by some people as a person who only cares about the sport, however, he is just the opposite, Matt is strong because he wants to protect his family and friends from the dangers that threaten them every day.
As far as personality goes, Matt is loyal, headstrong, and down-to-earth. According to Vicki, Matt is the "golden child" of their family, with a good future ahead of him. These qualities make it very hard for other characters not to like him, and he has captured the hearts of several females throughout the series. However, as the years have passed and he's lost more friends, Matt has become colder and even ruthless to a degree, as he has willingly tortured and hurt Damon and Stefan on several occasions.
Matt is a very handsome young man, who stands at approximately 6 feet tall with baby blue eyes and short dark blonde hair. He has an attractive face and can be considered as the stereotypical football player in regards to his personality and physical looks.
Matt's hairstyle over the seasons has remained similar, shortened with not much length except his hair was somewhat longer in the first season. On special occasions, Matt has been shown to gel his hair such as for the 60's Decade Dance, for a more formal style.
His clothing sense is that of a typical teenager, for school as he played football, he used to wear the school Timberwolves jacket however usually wore a range of different colored t-shirts and jeans with boots or sneaker shoes. Lately, he has been wearing checkered button-down shirts with a t-shirt underneath or shirts with an unbuttoned collar. He also wears a heavy jacket with hoods or light weight jackets, both of which are usually a darkened color. Working at the Grill, Matt has a uniform which consists of a dark blue t-shirt and black trousers. On occasions, he regularly wears a dark tuxedo and trousers with a tie.
Seasons later, Vicki appears once again as a spirit from hell with the intent on ringing the Maxwell bell, which would destroy hell and Mystic Falls along with it. Matt originally tried to stop her until he realized how tormenting hell was for her. He recognized that she wanted to find peace from hell and he let her ring the bell. Although unaware of her presence, a little bit after the events of the eighth season finale, Vicki watches over Matt one last time before finding peace in death.
However, due to circumstances thanks to Kai Parker's influence during Season Six, Matt and Tyler were forced to say goodbye to each other temporarily while Tyler figured out his newfound werewolf life. Also, Matt moved up in the ranks of law enforcement due to the rising supernatural occurrences in Mystic Falls. They still remain close friends up until Tyler's final death. Matt still mourns Tyler's loss and is still mad at Damon for killing him. Although unaware, Tyler's spirit watches over Matt one last time before moving onto finding peace.
Matt first meets Penny when she pulls him over for driving drunk, which he argues with her against. The two have a rocky start when Penny insists the law doesn't bend for anyone. They eventually ally and become friends and partners against vampires. During this time, the two became engaged to each other. Unfortunately, Penny's involvement with the supernatural world and Matt eventually got her killed. Matt was shocked and hurt after her death, which influenced him to hunt all vampires that threatened his hometown because he believed a vampire caused her death. The last time Matt sees Penny is when he hallucinates seeing her and she tells him to move on with his life, without her. Matt does as she wishes of him: moves on.
In the novels, Matt's surname is Honeycutt, not "Donovan", and like the series, he is Elena's ex-boyfriend. Vicki is also not his sister in the novels. Matt Honeycutt's father is dead and his mother is only briefly mentioned and is completely dissimilar to Kelly Donovan Virtual DJ Pro 7 CRACKED
Mystics of the Church: How to get rid of evil spirits .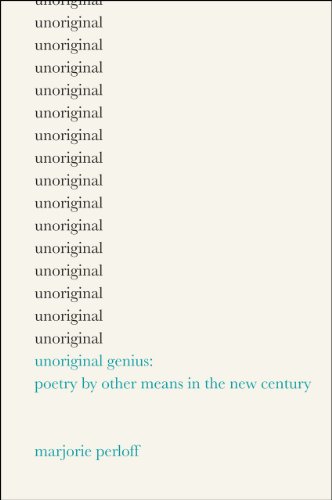 Centuries old advice on how to fight and remove evil spirits
By: Glenn Dallaire
This article is especially written in consideration for those who are being openly oppressed or attacked by demons and evil spirits, and are seeking to rid themselves or their homes of the influences or presence of malevolent spirits.
Having spent years studying the lives of dozens of Saints and Mystics for this website, one quickly discovers the role that God allows the demons to play for example in the lives of the mystic-saints. God Himself explains it when He said to St Gemma Galgani:
"You will be trampled underfoot by the devils. Prepare yourself, my daughter, the demon at My orders will be the one that will add the last touch to my plan that I will accomplish in you, that is, your sanctification."
-And what an incredibly hellish war the devil waged against Gemma! Those interested can read more about it here.
But the point is that literally every mystic that I have read have been assailed by the evil spirits through the express permission of God. But then, why would God allow the demons to attack the mystics or anyone for that matter It is to draw us closer to Himself. God permits, at times, the devils to assail us, that we might turn to Him in prayer, with a renewed trust in His love and concern for us. The extraordinary priest St John Vianney, who's straw bed the devil tried to burn when he was sleeping in it, once remarked that "the devil is like a dog on a chain. He can only go so far as God permits."
So the first rule to remember is that
God is always in absolute control
, and the devil can do nothing without God's permission. God always seeks to draw good out of everything, and He can draw good even out of evil, if we let Him. An excellent example of how God draws good out of evil is the Passion and Death of Jesus Himself. The Gospel of John says that at the last supper Satan entered Judas and he then went and betrayed Jesus. -You certainly know the story--Jesus was captured, tortured, and was nailed to a Cross, and died a torturous death. But was the death of the Son of God, this at act of pure evil, a victory for satan and the demons No! -it was in fact satans defeat, because through Jesus' death on the cross we can be forgiven of our sins, if we desire to be. So we can readily see how God can and does transform evil into good.
A spiritual battle must be fought with spiritual weapons
So, how does all this correlate to those who are battling with demons, and want to rid themselves of the evil spirits Firstly we need to look at how Jesus fought and expelled and cast out the demons. Among others you will certainly want to read Mark 5:1, Mark 1:23, and perhaps the most telling is Mark 9:29 in which the apostles were unsuccessful in driving a demon out of a boy. So afterwards they asked Jesus why they could not drive the demon out, and Jesus replies:
"This kind can only be driven out by prayer and fasting."
Prayer and fasting! Therein lies the primary spiritual weapons to be used to get rid of demons and evil spirits. Jesus said prayer first, because prayer is the first and most important weapon to be used against the devil. This can not be emphasised enough! Prayer unites us to God, and draws us closer to Him, and it is God alone who can free us from the demonic presences. We can do nothing without He Whom sustains us!
The other weapon against the devil that Jesus mentions is fasting. This is self-explanatory, but what is sometimes forgotten is the spirit that must accompany fasting. We are to fast from food in a spirit of sacrifice in reparation for our sins. Our sins are what separate us from God, so we are to fast in a spirit of penance and reparation for our sins, to put us in the proper disposition that God might forgive us of these sins. So, firstly prayer, and then fasting done in a spirit of reparation for our sins, is the primary recourse against evil spirits. The demons have no power over those who are closely united to God in prayer, and who are in a state of grace.
The devil does not make peace treaties
God loves us. And because God loves us, the devil and the demons hate us, because they hate God.
"Cast all your worries upon him because he cares for you. Be sober and vigilant. Your opponent the devil is prowling around like a roaring lion looking for someone to devour." (
1 Peter 5:7)
Satan and the demons do not make any peace treaties. They know only war. They prowl about the world constantly seeking to ruin our souls, to cause us to despair of God's mercy, and to drag us to hell. So, we need to follow in Jesus' holy example and face the evil spirits head on, with courage. We must do battle and fight the good fight. We cannot run away, because as Father John Corapi always says
"surrender is not an option!"
Key points for Catholics in the fight against the demonic
Eucharist/Confession/Rosary/Sacramentals
Catholics are in a privileged position in the battle against the evil spirits, because the Catholic church has been fighting against the powers of hell since Jesus instituted the Church upon Peter, the first Pope, and the Apostles (the Bishops) some 2000 years ago. For in the Holy Gospel Jesus says:
"You are Peter, and upon this rock I will build my Church, and the gates of hell will not prevail against it."
(Matt 3:16)
Along with prayer and fasting Catholics have powerful weapons to be used in the fight against evil presences. The most important of these is Sacramental Confession (also known as the Sacrament of Reconciliation) where sins are confessed to God, and forgiveness of sins is obtained. A soul free from sin is in a state of grace and has nothing to fear from the devil! Along with Confession, the Mass and the frequent reception of the Eucharist are the most efficacious means of battling with evil. Also prayers before the Blessed Sacrament (Eucharistic adoration) is exceedingly powerful, because then one is praying right at the feet of the Lord.
Crucifixes
The devil flees from Jesus on the cross so if you do not already have one, get a Crucifix and have it blessed by a priest, and place it in a appropriate and worthy place in your home--and most especially, pray to Jesus before it each day. Also, if you do not have one, get a crucifix on a necklace, get it blessed and wear it with devotion and prayer.
Prayers to the Virgin Mary, the Saints and Angels
(Pictured to the left is the Virgin Mary crushing the head of the evil serpent)
By the express power and will of God, the most Blessed Virgin Mary, the Angels and the Saints assist us in our battle with evil. Jesus gave us His Mother while He was dying, hanging between heaven and earth upon the Cross (John 19:26). And next to Jesus, our Mother in heaven is our greatest help and advocate against the devil and his minions. And the greatest prayer asking for our Blessed Mothers help is the most Holy Rosary.
The Rosary is a chain that binds the evil spirits.
Those interested might want to read more on the Blessed Virgin Mary's role in the battle against the demons here.
Along with the Blessed Virgin Mary certain Saints and Angels are especially powerful against the wickedness of the devil. St Michael the Archangel for example---the prayer to him has been recited for over a century and is exceedingly powerful---"St Michael the archangel, defend us in battle. Be our defense against the wickedness and snares of the devil. May God rebuke him, we humbly pray, and do thou, O' Prince of the heavenly host, by the power of God, cast into hell satan, and all the evil spirits, who prowl about the world seeking the ruin of souls. Amen."
Throughout the centuries, the relics of the Saints have shown to be exceedingly powerful against the demons. Pray to the Saints, and if possible keep a relic on your person.
Catholic sacramentals
Sacramentals, especially holy water and blessed salt should be sprinkled in the affected areas of the home, and the holy water and blessed salt should be sprinkled on one's food and drink to protect from within. (*see note about exorcised holy water and salt below). Along with the relics of the Saints, blessed medals and holy cards carry with them the blessing of the Catholic Church, and the protection of the Saint whose image is on the medal or holy card. Also, the burning of
blessed candles and blessed incense
is recognised to be a very powerful weapon against the demons. And so, to summarize the spiritual weapons needed to rid oneself or one's home of evil spirits:First and foremost is prayer which draws us closer to God; fasting in a spirit of reparation for one's sins; Confession; Holy Communion; Eucharistic adoration; Prayers to the Blessed Virgin Mary, the Angels and Saints, asking for their heavenly help and intercession; and the usage of Sacramentals (holy water, blessed salt, holy cards, medals, burning of blessed candles and blessed incense etc.). Abandon and renounce any sin in your life. Additionally, if your home appears to be the source of the demonic infestation, then it would be very prudent to get it blessed by a priest.
Scripture reading/Quoting the Holy Scriptures
Reading and quoting the Word of God in the Holy Scriptures, particularly Jesus' words in the Gospels, is especially powerful against the demonic. We can recall that Jesus Himself quoted the Scriptures three times when He was tempted by the devil in the desert. (See Matthew Chapter 4)
Additional important considerations
In closing, those oppressed by evil spirits should remember that
faith, hope and love--most especially love, will help disarm the demons that plague them or their dwelling.
The devil seeks to drive us to the opposite of faith, hope and love--that is doubt, despair and hatred---most especially despair. Do not not despair! Love and trust in Jesus and He will conquer and cast out the evil spirits. Also, those who have ever engaged in dark practices such as demonic worship, invoking and calling upon the dead (thru ouija boards, medium and psychic practices etc) the occult, dark forms of witchcraft and wicca, black magic etc. MUST RENOUNCE THESE PAST PRACTICES before God and sincerely repent and ask for forgiveness for having engaged in them. Such practices offend God and open a portal to the demonic, and therefore the portal must be closed through sincere repentance and the desire for the mercy and forgiveness of God. Finally, ask Jesus to pour out His precious blood upon you and your loved ones because the precious blood of Jesus is infinitely powerful.
*Note: There is a special ritual of prayer called an "exorcism blessing" that any Priest can recite to give salt and holy water a special blessing. This exorcised salt or holy water is especially powerful against evil spirits.
________________________________
"....And to keep me from being too elated by the abundance of revelations, a thorn was given me in the flesh, an Angel of Satan to beat me, to keep me from being too exalted." Saint Paul in 2 Corinthians 12:7
PRAYER AGAINST DEMONIC SPIRITS AND EVERY EVIL
(Special thanks to Catholic prayers blog)Heavenly Father, I love You, I praise You, and I worship You. I thank You for sending Your Son Jesus Who won victory over sin and death for my salvation. I thank You for sending Your Holy Spirit Who empowers me, guides me, and leads me into fullness of life. I thank you for the Blessed Virgin Mary, my Heavenly Mother, who intercedes with the holy angels and saints for me. Lord Jesus Christ, I place myself at the foot of Your cross and ask You to cover me with Your Precious Blood which pours forth from Your Most Sacred Heart and Your Most Holy Wounds. Cleanse me, my Jesus, in the living water that flows from Your Heart. I ask You to surround me, Lord Jesus, with Your Holy Light. Heavenly Father, let the healing waters of my baptism now flow back through the maternal and paternal generations to purify my family line of satan and sin. I come before You, Father, and ask forgiveness for myself, my relatives, and my ancestors, for any calling upon powers that set themselves up in opposition to You or that do not offer true honor to Jesus Christ. In Jesus' Holy Name, I now ask that you reclaim any territory, both spiritual and temporal, that was handed over to satan and place it under the Lordship of Jesus Christ. By the power of Your Holy Spirit, reveal to me Father, any people I need to forgive and any areas of unconfessed sin. Reveal aspects of my life that are not pleasing to You, Father, and any ways that have given or could give satan a foothold in my life. Father, I give to You any unforgiveness; I give to You my sins; and I give to You all ways that satan has a hold in my life, that any and all ties and bonds to evil may be broken in the Name of your Son, our Lord Jesus Christ. Thank You heavenly Father for Your forgiveness, Your love and Your mercy. Heavenly Father, allow Your Son Jesus to come now with the Holy Spirit, the Blessed Virgin Mary, the holy angels and the saints to protect me from all harm and to keep all evil spirits from taking revenge on me in any way. (Repeat the following sentence three times: once in honor of the Father, once in honor of the Son, and once in honor of the Holy Spirit.) In the Holy Name of Jesus, I seal myself, my family and relatives, this place (home, church, car, plane, etc...), in the Precious Blood of Jesus Christ, and I ask Jesus to pour out His precious Blood upon us, to wash and cleanse us of all of our sins, and to break any bonds of the evil one upon ourselves or this place.
(To break and dissolve all satanic seals, repeat the following paragraph three times in honor of the Holy Trinity because satanic seals are recited three times to blaspheme the Holy Trinity.)
In the Holy Name of Jesus, I break and dissolve any and all curses, hexes, spells, snares, traps, lies, obstacles, deceptions, diversions, spiritual influences, evil wishes, evil desires, hereditary seals, known and unknown, and every dysfunction and disease from any source including my mistakes and sins. In Jesus' Name, I sever the transmission of any and all satanic vows, pacts, spiritual bonds, soul ties, and satanic works. In Jesus' Name, I break and dissolve any and all links and effects of links with: astrologers; bohmos; channelers; charters; clairvoyants; crystal healers; crystals; fortune tellers; mediums; the New Age Movement; occult seers; palm, tea leaf, or tarot card readers; psychics; santeros; satanic cults; spirit guides; witches; witchdoctors; and, Voodoo. In Jesus' Name, I dissolve all effects of participation in seances and divination, ouija boards, horoscopes, occult games of all sorts, and any form of worship that does not offer true honor to Jesus Christ. In the Name of Jesus, I rebuke all evil spirits that have any attachment to me, my loved ones, or this place, in particular the spirit of _________________. I command you to go directly to Jesus, without manifestation and without harm to me or anyone, so that He can dispose of you according to His Holy Will. I thank You, Heavenly Father for Your Love. I thank You, Holy Spirit for your heavenly gifts. I thank You, Jesus, for setting me free through the infinite power of your Precious Blood. I thank You, Blessed Virgin Mary, for interceding for me with the holy angels and the saints. Lord Jesus, fill me with charity, compassion, faith, gentleness, hope, humility, joy, kindness, light, love, mercy, modesty, patience, peace, purity, security, tranquility, trust, truth, understanding, and wisdom. Help me to walk in Your Light and Truth, illuminated by the Holy Spirit so that together we may praise, honor, and glorify Our Father in time and in eternity. For You, Lord Jesus, are, "...the way, the truth, and the life" (John 14:6 ), and You "...have come that we might have life and have it more abundantly" (John 10:10 ). "God indeed is my savior; I am confident and unafraid. My strength and courage is the Lord, and he has been my savior" (Isaiah 12:2 ).
Amen. Alleluia. Amen Adobe Photoshop - CS6
LesMills BodyBalance Tracklists – Ryhmaliikunta ja Liikunta
Diaries are individual blog posts by Daily Kos users.Many people write new diaries on Daily Kos each day, on a variety oftopics. This page shows diary lists gathered by different criteria that mayhelp you find something interesting.
Recommending or republishing a diary to your own stream will help otherpeople find that diary both here and on your user pages. Favoriting a diarywill help you remember diaries that you found especially helpful orinteresting, and highlight them for others as well.
In addition, visit the tags pages for topics thatinterest you to find both recent and the most recommended diaries on thattopic.
Title
Author
Posted
Something I'm grateful about regarding the GHW Bush TV coverage

In this age of 24/7 cable and Internet saturation, there is much to be said about there being too much coverage of GHW Bush's funerals and related matters.  As I write this MSNBC has finished the coverage of the Houston ceremonies and is now pretty...

slapDem
12/06/2018
11:22 AM
1

As Donald Trump has demonized undocumented immigrants while his top administration officials promise punishment for the U.S. employers who hire them, an undocumented immigrant has stepped forward to reveal to the New York Times that she has worked at...

Gabe Ortiz
12/06/2018
11:18 AM
1
4
PWB: Fursdai Furries and Feathers: Some Dreams Ob Da Season...

SeekritLife2: Chapter 5 — Looking Through Our Seasonal Wishes, Fondly.  RULES OF ENGAGEMENT —  You know how this works, but as always, a gentle reminder: Pooties are cats; Woozles are dogs.  Goggies are dogs, too, and moggies are cats....

Crimson Quillfeather
12/06/2018
10:45 AM
21
17

Donald Trump, we were told, was really gonna shake things up following the midterms. An exodus was coming, whether it was because heads would roll or staffers would simply dart toward the exits. But per usual, Trump has over promised and under...

Kerry Eleveld
12/06/2018
10:42 AM
6
16

Donald Trump is compromised. It's been painfully obvious that Vladimir Putin has something on him. Whether that something is secretive talks to build a Trump Tower in Russia, something Trump repeatedly lied about to the American people, or whether it...

Jen Hayden
12/06/2018
10:35 AM
7
11

xYouTube ...

David Waldman
12/06/2018
10:35 AM
1
Jerry Nadler's Three Requirements for Impeachment. I have Some Questions.

Lawrence O'Donnell's Intro on Monday: Today, the president of the United States committed a crime in public, on Twitter, a federal crime, an impeachable high crime.  The question now is not whether the president is a criminal or whether the...

Bethesda 1971
12/06/2018
10:33 AM
19
7
A Tale of Ten to the Two Cities

Three years ago, when the Sierra Club launched its Ready For 100 campaign to encourage cities to commit to 100% clean, renewable energy, we knew that local action would be a key component of speeding the transition from fossil fuels, but we didn't know...

Michael Brune
12/06/2018
10:20 AM
1
2

Perhaps it's a trial balloon after another disastrous turn in #TrumpRussia, considering how Trump's already floated Chis Christie and Janine Pirro. Was it his testimony on Roe v. Wade, some sop to the Bush family, or hoping to get him in only after...

annieli
12/06/2018
10:20 AM
2
6
So Bush Loved His Father. So Did These People.

Bush loved his father and grieves  his loss. So, in case it was in doubt, we can see Bush is not a monster. But he did a monstrous thing when he elected to invade Iraq.  He continues to defend that decision. Nearly 4,500 US soldiers died in Iraq....

Leinad
12/06/2018
10:19 AM
5
2

In the interest of keeping Dkos content fresh and lively, the following phrases are to be discouraged from use in diaries. I just threw up in my mouth a little. Let that sink in. Asking for a friend. Wow. Just wow. Prove me wrong. ...

tommymet
12/06/2018
10:13 AM
11
The Day the Music Died —"Oh, man, yeah, it was fabulous."

The Day the Music Died, —"Oh, man, yeah, it was fabulous." I appreciate the convenience Google provides, although I might not always admit it. Being able to go anywhere in search of anything is a great asset. However, it comes at a great...

paterrana
12/06/2018
10:08 AM
5
4

Donald Trump has done everything he can think of to try and make it appear as if he's "saving coal." He's signed a bill to allow more coal waste to be dumped into streams and rivers without remediation. He's halted a study on the health issues of coal...

Mark Sumner
12/06/2018
10:02 AM
8
23
We Are All Hillary Clinton

I know y'all have seen this already, but I'm struck by just how perfectly her face says what all of us are thinking. Hillary's shoulder is so cold, its temperature is not measurable even on the Kelvin scale. This here is just some classic, high-grade...

FogCityJohn
12/06/2018
10:01 AM
21
16

US Senator and presumed presidential hopeful Kamala Harris had nothing but obfuscation and evasion to offer when questioned about a recent Intercept story revealing that as CA Attorney General, Harris' office ignored an internal memo telling of...

tote
12/06/2018
09:41 AM
125
31
Eight Holiday Gifts American Workers Need

It's that time of the year – the most wonderful time of the year, the hap-happiest season of all. There'll be parties for hosting, marshmallows for toasting and utility repair workers out in the snow. It's great, all right. You know what would make...

Leo W Gerard
12/06/2018
09:39 AM
1
2

Fox Business's Stuart Varney, a man that somehow makes Piers Morgan sound less smarmy, had wildly dumb Texas Rep. Louie Gohmert on his show Thursday morning. Varney was hosting a segment about how the tech giant Google has been willing to be complicit...

Walter Einenkel
12/06/2018
09:13 AM
60
117
New York Times headline glorifies Wisconsin power grab by Republicans

How could this headline be approved by the New York Times, as the Republican assault against our democracy develops in Wisconsin Does the New York Times not recognize this all-out assault against our democracy or is their rush to report "both...

First Amendment
12/06/2018
09:11 AM
42
84

After neo-Nazis rioted in Charlottesville in 2017, the head of diversity at the Department of Veterans Affairs wanted to strongly condemn it. She was blocked by a top Trump appointee in the department, as Trump himself was both-sidesing white...

Laura Clawson
12/06/2018
09:09 AM
3
22

A grand jury has charged a decade-long veteran of Customs and Border Protection (CBP) with capital murder for the slaying of four women, including a transgender woman, in Texas this past fall. "Juan David Ortiz, a 10-year veteran of the agency who...

Gabe Ortiz
12/06/2018
09:08 AM
5
30
On A Clear Day You Can See John DeLorean

Los Angles, October 19, 1982- Automotive entrepeneur John DeLorean is arrested after being caught up in an FBI sting operation for attempting to sell cocaine. Investigators say….*Record scratch* (freeze frame). You may be wondering how this happened,...

kernals
12/06/2018
08:50 AM
16
11

On Tuesday, Representative-elect Alexandria Ocasio-Cortez said that " the transition to 100 percent [renewable] energy as the vehicle to truly deliver and establish economic, social, and racial ...

TXL
12/06/2018
08:47 AM
36
23
Indians 101: The Arctic Culture Area

In providing a broad overview of the hundreds of distinct American Indian cultures found in North America, it is common for museums, historians, archaeologists, and ethnologists to use a culture ...

Ojibwa
12/06/2018
08:30 AM
4
10
CA-21 is over; TJ Cox has won

TJ Cox claimed victory in CA-21 some days ago,  but hyper-nervous Kossacks (who isn't) will like to know,  that it is all over including the shouting.   The California Secretary of State website now shows Cox with a lead of 862 votes,  some 50.4% of...

cova1
12/06/2018
08:29 AM
9
21
Friend needs a new Kidney

A friend of mine from University needs a new Kidney. His wife has set up a facebook group to try to find one.  It's HERE . Steve is registered on the transplant list at Stanford now that his ...

jtg
12/06/2018
08:10 AM
2
6
Hannity spews another load of BS

Fox News blowhard and Presidential soothsayer Grima Wormtongue, I mean Sean Hannity, tells his Reich Wing radio listeners to disbelieve Robert Mueller's findings. www.rawstory.com/… "I don't think anything of what we're hearing is true,"...

Jackknyfe
12/06/2018
08:10 AM
20
13
The latest, greatest example of Republicans ignoring their own voters

In 2016, we heard a ton about the water crisis in Flint. But as no one should be shocked to learn, it's not just communities in Republican Gov. Rick Snyder's state that have been getting screwed where access to clean water is concerned. Thanks to some...

TXL
12/06/2018
07:59 AM
11
14
your leg is wet, it must be raining inside the Moscow Ritz-Carlton

T is for "tout" and that ends in "t" and that spells in Music Man's world a volatile stock market that signals a looming inflationary period. Crony capitalists are profiting as the economy resembles that moment when the vehicle goes out of control...

annieli
12/06/2018
07:53 AM
11
21

Former U.S. Attorney General Jeff Sessions finally spoke publicly about a possible 2020 bid to reclaim his old Senate seat in Alabama, but while he didn't rule it out, he doesn't sound very ...

Jeff Singer
12/06/2018
07:52 AM
12
4

West Coast Cookbook Speakeasy   is   Now Open!   8am-9am PT/ 11am-Noon ET for our   especially special Daily Specials,   Metro Shrimp Grits Thursdays! Starting off in the   ...

justiceputnam
12/06/2018
07:50 AM
1
1

Michael Flynn, 33-year military man, retired as a Three-star Lieutenant General and former head of the Defence Intelligence Agency (DIA), who was fired by President Obama, by request of the Joint Chiefs of Staff for being "unstable," apparently decided...

AlyoshaKaramazov
12/06/2018
07:42 AM
8
22
Economic Instability could be precursor to Trump's war.

Uh oh!! I see that the 3/5 year Treasury yield inverted - the ratio dropped below zero - on Monday. Along with the market instability caused by Trump's economic sabre rattling, this could spell trouble for the economy that the fed will have a tough...

BBobMI
12/06/2018
07:38 AM
11
2

I'm not quite sure why ProPublica doesn't have someone posting their weekly bulletin on DK, but they don't. Here are two stories that caught my eye last week. This one is about a police shooting where the one who didn't shoot lost his job. I...

dadadata
12/06/2018
07:38 AM
2
8

This diary was prompted by a recent discussion with the irreplaceable and irrepressible Denise Oliver-Velez, to whom I am indebted for her (exceedingly patient) tutoring about the nature and varied manifestations and effects of racism in our white...

ian douglas rushlau
12/06/2018
07:30 AM
54
27
Abortion Rate Dropped Between 2006-2015, Birth Control Helped Lower Rate

Between 2006-2015, abortion rates dropped significantly, according to new Centers for Disease Control and Prevention (CDC) data. Other research suggests that greater access to birth control, due in large part to the Obama-era Affordable Care Act,...

ZawnVillines
12/06/2018
07:29 AM
11
14
New Day Cafe - Name A Food You'd Like To Try.

Good morning, all you peppy New Day-ists. Welcome, Welcome, Welcome to New Day Cafe Open Thread Please, pull up to this great big table on the ethernet, and grab some coffee, or tea and a ...

Crimson Quillfeather
12/06/2018
07:29 AM
216
29
US Has World's Highest Tax Rates to GDP

Fortune magazine just released its report on 2017 taxes to GDP for the OECD countries.  They list France as moving to number 1 with tax revenues hitting 46.2% of their GDP.  Denmark was unseated as they declined to 46%.  The 34 OECD countries reporting...

Drew Shurney
12/06/2018
07:24 AM
13
3
Heartland's Big COP Event Draws an Audience of Ten

Every year, Heartland and others spend what is surely thousands of their fossil fuel donors' dollars to try and cause a scene at the UN climate negotiations. And pretty much every year, they fail to get any coverage for their antics, because when...

ClimateDenierRoundup
12/06/2018
07:17 AM
3
8
Bladen County NC mail absentee ballots

Overall stats for Bladen County NC-09 mail absentee ballots: BLADEN COUNTY NC-09 ABSENTEE status N % accepted 678 47% not returned 568 39% spoiled 123 9% A total...

joeknapp
12/06/2018
07:01 AM
4
6

The 2018 elections saw a slew of victories at the ballot box to make voting easier, more accessible, and more secure. Now numerous states are in a position to follow suit and expand voting rights ...

Stephen Wolf
12/06/2018
07:00 AM
8
24
The Daily Bucket(of Controversy): Geoengineering...

"Scientists studied a number of volcanic eruptions including Mount Pinatubo in the Philippines" (The Daily Bucket is a nature refuge. We amicably discuss animals, weather, climate, soil, plants, clouds,rocks,waters, the Earth- and...

Angmar
12/06/2018
07:00 AM
28
14
DOJ lawyers tell a Federal Court Trump is an imbecile

Since before his poorly-attended inauguration it was clear to nearly everyone on Earth, except Aryans and evangelical extremists , that Donald Trump is not only corrupt, he is an idiot of the ...

Rmuse
12/06/2018
06:50 AM
81
221

It's now a three-way race to see which lame-duck Republican legislature can be the most corrupt and anti-democratic of them all! Wisconsin Republicans passed a crooked series of bills to limit ...

Blue Tuesday
12/06/2018
06:25 AM
8
28
Charlotte Observer calls for new election in tainted NC09 race

Crosspost:  The Charlotte Observer editorial board calls for a new election in NC's 9th Congressional District, where Republican Mark Harris defeated Democrat Dan McCready.  From the Observer:  "There may be no way, however, to know how...

ppstonge
12/06/2018
06:05 AM
3
9

The #MeToo movement brings out yet another sexual-exploitation-by-powerful-pale-male story  while toppling him from his high position... this time former CBS chief exec Les Moonves.  Per the New York Times, citing a 59-page report from independent...

KM Wehrstein
12/06/2018
06:02 AM
68
126
Daily Kos Elections Live Digest: 12/6

Welcome to the Daily Kos Elections Live Digest, your liveblog of all of today's campaign news. Please note: The Live Digest is a 2016 and 2020 Democratic presidential primary-free space. It's also a place to discuss elections, not policy. Sign...

Daily Kos Elections
12/06/2018
06:00 AM
154
2

One of the first things that will happen is websites such as this will be disabled, as well as operation of social media and that 80% of the mass media that Trump has described as the enemy of the people.  Based on a pretense of an imminent cyber...

arodb
12/06/2018
05:24 AM
39
28

After my diary from awhile back, "www.dailykos.com/..."  I saw many, many people in the comments asking about the larger picture. A social health system doesn't exist unsupported. Germany's health care system is completely surrounded, buttressed,...

Paganus Humilis
12/06/2018
05:23 AM
7
11

Reports abound of Trump being "down" recently.  He certainly has reason to be.  Sad.  At this time of year.  

ML MARTIN
12/06/2018
05:18 AM
2
5
Christmas in Florida ..Sad times under Republicans and yet here we are.

I was reading Chris Reeves post on being poor at Christmas.   It was very touching. www.dailykos.com/...  I got so upset this past week that it pretty much put me in bed after observing some things I have really taken notice of at Chtistmas, here...

Vetwife
12/06/2018
05:04 AM
32
72
NC-09 Let's Look at the Ballots

Why is it that the common narrative is that only one congressional race was affected by the ballot replacement scheme We need to see if most of the counted ballots were straight ticket republican ballots. Someone needs to contact every...

Tomtech
12/06/2018
04:59 AM
1
4
Environmental impacts: an artist suffers

Reposting this story from Toronto News about an artist whose work with natural materials was making her sick because of embedded toxins. The artist "spent 15 years sanding and grinding mussel shells to create my sculptures. Then was diagnosed with...

Rambler797
12/06/2018
04:33 AM
13
13

I watched this town hall on YouTube that Bernie Sanders put together and livestreamed last Monday Dec 3rd and found it encouraging educational and inspiring.  One of the most surprising and forward thinking guest speakers was Rebublican Mayor Dale...

makemuzic
12/06/2018
04:20 AM
4
2

Randy Rainbow has warmed up his vocal cords yet again and this might be his best effort to date: Trump's Favorite Things (The lyrics are captioned when Randy starts singing.) "Brutal dictators and cold-hearted liars  Tyrants and...

durrati
12/06/2018
04:19 AM
51
164

As the Mueller machine grinds away at unraveling the international organized crime conspiracy whose most orange branch sits in the Oval Office, I have been pondering the psychology of how the crook-in-chief and all the other crooks hang in rather than...

KM Wehrstein
12/06/2018
04:07 AM
7
17
Good News Roundup Dec 6, 2018

The holiday season is upon us. It started with the first night of Hanukkah on Tuesday, and will, of course, end with my birthday on Jan. 23. I think that my favorite celebration of the season is ...

oldhippiedude
12/06/2018
04:00 AM
127
100
An Open Letter to Donald Trump: Climate Change Will Make Us Sicker

Dear Donald, I am pretty sure you will never read the National Climate Assessment Report that outlined the economic consequences of climate change. Over the next decades climate change is going to cost the United States and the American people...

Alan Singer
12/06/2018
03:40 AM
3
4

Good Morning Kossacks and Welcome to Morning Open Thread (MOT)                                We're known as the MOTley Crew and you can find us here ...

exlrrp
12/06/2018
03:30 AM
67
11
#Resistance @TheVillage, 12/6/18; let's talk about how we label politicians

I'm going to start this diary by saying that I don't recall contributing to Beto O'Rourke this year, and for a variety of reasons he's probably not even in my top 10 of favorite 2020 ...

Janesaunt
12/06/2018
03:30 AM
82
15
Remembering Bush opens up a can of worms. Maybe several cans.

A friend who moderates a fiercely anti-Trump facebook page offered this sad observation about the waning of the Bushes and their value system…. One of the most stark differences from today's Memorial for George H W Bush and the present occupant is...

SChelydra
12/06/2018
12:01 AM
19
19
MFWOT Daily Update Thread - Thursday December 6, 2018

Mojo Friday's Weekly Open Thread This is a diary for those who continue to participate in the Mojo Friday diary  throughout the week. You are welcome to join ...

bsegel
12/06/2018
12:00 AM
11
3
reading among the redacted lines of the Mueller memo

With all the lies and denials, there is some truth revealed by Flynn's cooperation even as redacted, that will make subsequent indictments and subpoenas explicable in the coming weeks. The pieces of the puzzle around some otherwise inferential and...

annieli
12/05/2018
11:55 PM
39
46
It's the NRA's time in the barrel now, and there's plenty of room

Mueller has ridiculously incriminating emails from Russian spy Butina's cuck "boyfriend", the Republican whatever operative. This is kind of looking bad for a whole lot of people. Where this is going. Popcorn doesn't begin to … ...

subtropolis
12/05/2018
11:39 PM
77
140
Crazy/Stupid Republican of the Day: Jason Schultz- 2018 Update

It was one year ago today that "Crazy/Stupid Republican of the Day" first profiled Iowa State Senator Jason Schultz, who has served in the Iowa state legislature since 2009, spending six years in the lower chambers before moving up to the upper one in...

republicinsanity
12/05/2018
11:38 PM
2
1
IAN: Thursday 12/6/2018 ZZZZZZZZZZZZZZZZ

I am sorry but I fell asleep and forgot to write a story for this evening. It is raining here, we need it, and it sounds so good on the skylight dome.    As you can see by Itzl's concerned look, ...

art ah zen
12/05/2018
10:03 PM
16
11

jamanetwork.com/... As state governments grapple with ways to curb the opioid epidemic in their own backyard, New York and Illinois took a relatively new approach last summer by modifying existing medical marijuana laws to allow certain patients...

liberalMedStudent
12/05/2018
10:01 PM
57
13

On this Day of National Mourning in honor of George H.W. Bush'passing, Donald Trump couldn't help himself as he learned that he wasn't the center of attention. So he took to Twitter to post an homage to himself in the form of a meme that boasted about...

News Corpse
12/05/2018
09:43 PM
59
48

International News Carbon emissions forecast to hit record levels this year Al Jazeera Global emissions of heat-trapping carbon dioxide have risen substantially and are expected to hit record levels this year, scientists have projected in a...

Interceptor7
12/05/2018
09:05 PM
34
35
Late Night Insomniacs' Vent Hole

SPOILER WARNING:   A late night gathering for non serious palaver that does not speak of that night's show. Posting a spoiler will get you brollywhacked. You don't want that to happen to you. ...

sallym
12/05/2018
08:56 PM
14
5
Yemen war: UN-backed peace talks set to begin in Sweden

UN-sponsored peace talks aimed at ending nearly four years of civil war in Yemen are due to begin in Sweden. A UN team will work alongside delegations from the Yemeni government and the Houthi rebels at Johannesbergs castle outside Stockholm to...

mettle fatigue
12/05/2018
08:31 PM
3
8
I'd rather be making stuff, but I still gotta ask for help ....

… for help with my house payment. I'd really rather be making stuff, but as long as the sales of my handiwork limp along, I'll need to periodically reach out for help. I am coming up short on the funds to make my house payment for December. As I write...

jan4insight
12/05/2018
07:52 PM
49
38

While it is way too early and I believe we should mainly be thinking about the Senate for 2020 right now, We will not be allowed to do it. And to be honest it is a bit of fun. While right now the press is touting 30-40 potential candidates...

Judeling
12/05/2018
07:45 PM
15

Since George Bush died, we've heard countless opinions of the former president. Many have praised his decency, and glossed over his damaging and reactionary policies. Others have denounced him for his embrace of the far-right, while ignoring his...

Camillus
12/05/2018
07:40 PM
12
15

Trump tariff idiocy; Runoff results and an election contest in GA; Good news in Little Rock, AR; More on NC-9's GOP election fraud scandal; WI Republicans muscle through their brazen power grab... Given many of the stories covered on today's...

TheBradBlog
12/05/2018
07:11 PM
2
4
PWBPeeps Evening Open Thread: Let Them Eat Cake (Really)

Now that bitter weather is approaching, or has arrived in many places, it's the time of year that many folks help out the wild birds. Permanent residents or seasonal visitors, our feathered friends now count on people to set out seed and special treats...

Dixiecollie
12/05/2018
07:02 PM
67
31
Top Comments: More Fun with Headlines

I've given up on the news making sense.  This week's headlines may be even weirder than last week's. But first, a word from our sponsor! Here at Top Comments we welcome both longtime and ...

Tara the Antisocial Social Worker
12/05/2018
07:00 PM
13
26

This story came across my news feed and caught my eye for being about the town where I grew up. . KOMU COLUMBIA - The city of Columbia earned a perfect score and an all-star rating for the second year in a row for the Human Rights Campaign's...

Man Oh Man
12/05/2018
06:51 PM
14
48
What political character in a movie reminds you most of tRump

I didn't get a "harrumph" out of that guy! Can't you picture tRump getting worked up and uttering such (or tweeting) a statement The only difference between Governor Lepetomane and the tRump is that the Mel Brooks character is somewhat...

BFSkinner
12/05/2018
06:40 PM
78
27

Smack in the middle of the world's sixth mass extinction event, global biodiversity is on the decline due to human activities, and you're asking yourself, "Well what can I do!" The answer may be more convenient than you think. Wildlife...

Jesse Ricardi
12/05/2018
06:36 PM
8
1

'Hi'ya President Xi whaddaya doin' here …..Oh. it's that way

durrati
12/05/2018
06:15 PM
38
46
Remembering what it is like to be poor during the holidays

Every holiday season, my family and I celebrate in, well, the typical way of so many Americans — we trade gifts, we give hugs, have a big meal, and then lounge around enjoying a vacation. For millions of Americans, including young children, things...

Chris Reeves
12/05/2018
05:55 PM
44
101

In tweet today, Senator Kamala Harris announced her opposition to the controversial Water Infrastructure Improvements for the Nation (WIIN) Act) proposed by House Majority Leader Kevin McCarthy and U.S. Senator Dianne Feinstein and supported by the...

Dan Bacher
12/05/2018
05:51 PM
32
38

In a pretty good article yesterday, The Daily Beast identified 6 steps in the move from a right-wing but somewhat moral GOP under George HW to the current Trumpist cult version.  www.thedailybeast.com/… From George H.W. Bush's Grand Old Party...

Mrmuni12
12/05/2018
05:50 PM
12
22

Seems Trump has another conflict of interest when it comes to MBS the Butcher. David Fahrenthold, who's been a bee in Trump's dainty hair weave for years now, has a story at The Washington Post (with Jonathan O'Connell) revealing that Trump...

Aldous J Pennyfarthing
12/05/2018
05:42 PM
5
20
WH insiders freaking out over Mueller, may dump Pence in a panic.

Alas!  Mueller's dragnet draws near the vile, elusive Orange Squid. Its slow, deliberate scooping along the dark muck has kicked up a swarm of GOP squirming in a slimy trail of lies and secrets they can no longer bury 20,000 fathoms beneath the swamp. ...

Kochbusters
12/05/2018
05:40 PM
491
397
Kitchen Table Kibitzing: 12/5/18

Honestly, nothing interesting has happened in my life. These last few weeks have just not been great. I usually love school, but right now it just feels like a burden. I don't really ...

TheLittleOne
12/05/2018
05:30 PM
16
17

Just in time for the War on Christmas, yet another dating app just for lonely Trump supporters is (supposedly) about to hit the market, and it's just as awful as one would expect. Righter, according to its placeholder website, promises that it's where...

Jessica Sutherland
12/05/2018
05:25 PM
25
22
Another ground meat recall!

Another recall/warning on ground beef, this is the second time in 6 weeks. I only buy ground turkey because I think it is a LITTLE better health wise and MAYBE better for the environment. Ground turkey also had a big recall about 2 weeks ago:...

vzfk3s
12/05/2018
05:11 PM
13
4
Bookflurries-Bookchat: Books of the 2010's

Welcome to bookchat where you can talk about anything...books, plays, essays, and audio books.  You don't have to be reading a book to come in, sit down, and chat with us. More good books here:  (There are a lot of good books on the list that I...

cfk
12/05/2018
05:00 PM
69
28
143 days of #KremlinAnnex protesting
annieli
12/05/2018
04:30 PM
4
14

Sometimes it's almost hard to wrap your head around. It was only 29 days ago that we all hit the bricks for the polling places in the midterms, and yet, here we all are, officially on "candidate watch" for 2020. And here, people bitched years ago about...

Murfster35
12/05/2018
04:21 PM
74
43

paulschicklercartoons.com  Like me on Facebook     Follow me at @pschickler

brooklynpaul
12/05/2018
04:06 PM
2
6
Resistance 2020 - Live Blog Evening Edition 12|05|18 - 41
SJohnson
12/05/2018
04:00 PM
74
13
NJ Dem Gov apparently ignored claim of rape by an political associate.

"TRENTON — An official in the Murphy administration described in harrowing terms Tuesday how high-ranking members of Gov. Murphy's campaign and staff, including the governor himself, failed to ...

auapplemac
12/05/2018
04:00 PM
15
23

Earlier today, The Charlotte Observer called for a new election in NC-09. The Observer, the largest paper in this district, came to the same conclusion that a lot of people have already drawn this week. That is, the evidence of massive and potentially...

Christian Dem in NC
12/05/2018
03:59 PM
17
24
I was moved by the state funeral, but caution the shift in emphasis

I whatched the services for President Bush today and was moved.  A state funeral should be a well done theatre of respect for the office and respect for the man.  This was done today. I have a problem with the way the head of state of the United...

talas20
12/05/2018
03:49 PM
28
6

Details as small as the debate schedule matter, as was shown by the 2016 election. By Steven Rosenfeld This article was produced by Voting Booth , a project of the Independent Media Institute. ...

Independent Media Institute
12/05/2018
03:33 PM
73
11

Medicare Advantage plans force enrollees to gamble with their health and their savings. By Diane Archer and Richard J. Eskow This article was produced by Economy for All, a project of the Independent Media Institute. The Trump administration...

Independent Media Institute
12/05/2018
03:27 PM
6
7

When discussing the most important issues facing America, climate change is generally in the middle to the bottom percentile. But climate change is the most important issue facing the world, and it cannot be overstated. This will be less like a news...

samin662
12/05/2018
03:26 PM
41
16
trump at the Bush Funeral - More Sulking and Brooding

trump, as we know, did a lot of sulking and brooding at the G20 summit in Argentina last week. trump's boorishness and darkness were on display again at former President George H.W. Bush's funeral today. We understand that Mueller and the new House.. Microsoft Office 2010 Activator(All Versions)-ANM

AKALib
12/05/2018
03:08 PM
475
237
(Load)
Edgar Cayce - Wikipedia
BODYBALANCE 67 TRACKLIST1. Tai Chi Warm up – Stay High (Habits Remix) – Tove Lo feat. Hippie Sabotage2. Sun Salutations – Help Me Lose My Mind – Disclosure feat. London Grammar3. Standing Strength A – Free – Rudimental feat. Emeli Sandè4. Standing Strength b – XO – Beyoncè5. Balance – Stay With Me – Sam Smith6. Hip Openers – Mirrors – Justin Timberlake7a. Core Abs – Like I Can – Sam Smith7b. Core Back – Mine – Beyoncè feat. Drake8. Twists – Not Over You – Gavin DeGrawBODYBALANCE 66 TRACKLIST:1. Bridges – Broods2. Listen to Soul, Listen to Blues – Platinum Fortune3. Hold On – Colbie Caillat4. Say Something – Jump Crusader5. Stolen – Dashboard Confessional6a. Holdin On – Flume6b. Come On, Get In – KT Tunstall7. Make you Mine – Benny Tipene8. Spaceship Coupe – Justin Timberlake9. Can't Help Falling In Love – Ingrid Michaelson10. Angels of Presence – AeoliahBODYBALANCE 65 TRACKLIST:1. Dark Horse – Katy Perry feat. Juicy J2. Take Care – Drake feat. Rihanna3. Ordinary Love – Peaceful Gate4. Strange Birds – Birdy5. Hold On, We're Going Home – Drake feat. Majid Jordan6. Happy – C2C feat. Derek Martin7. Counting Stars – OneRepublic8. You – Nathaniel9a. Falling Slowly – Glen Hansard Marketa Irglova9b. How Long Will I Love You – Ellie Goulding10. Open Spaces – Stanton Lanier11. Imber – Rhian SheehanBonus 2. Myth – DeleriumBODYBALANCE 64 TRACKLIST:01. Extreme Ways – Moby02. BlackBird – Perception Free03. Wonderwall – Pockets Skintight04. Somebody to die for – Hurts05. Part 2(on the run) – Pistol of Zodiac06. Too close – Alex Clare07. Love somebody – Maroon 508. Tennis Court – Lorde09. Let her go – Passenger09b.Bigs eyes – Butterfly Thread10. Sacred Group/Breathing Space – Sacred EarthALT5 Part 2(on the run)(Instrumental) – Pistol of ZodiacBODYBALANCE 63 TRACKLIST01. Insane – Flume feat. Moon Holiday02. Breathing – Genius Machine03. Only You – Ellie Goulding04. Skinny Love – Birdy05. Open – Rhye06. Gone, Gone, Gone – Phillip Phillips07. True Love – P!nk feat. Lily Allen08. Beneath Your Beautiful – Labrinth feat. Emeli Sandé09a. Young And Beautiful – Lana Del Rey09b. Blue Ocean Floor – Justin Timberlake10. Caelum Meum – AeroBONUS 05. Lego House – Ed SheeranBODYBALANCE 62 TRACKLIST1. Figure 8 – Ellie Goulding2. Fields Of Gold – Sting3. Impossible – Shontelle4. Skyfall – Charming B5. Let It Be – Left Wing Corner6. Little Talks – Of Monsters And Men7. Love Is All I Got – Feed Me Crystal Fighters8. Winter Song – Sara Bareilles Ingrid Michaelson9. Stay – Rihanna feat. Mikky Ekko10. River Of Love – Navajo FallsBODYBALANCE 61 TRACKLIST1. Paris – Delerium feat. Aude Feuillerat2. Where Have You Been – Third Vintage3. Try – P!nk4. Forever – Six605. Diamonds – Stone Free Drive6. Can't Hold Us – Macklemore Ryan Lewis feat. Ray Dalton7. Lights – Violet Day8. Clouds – Newton Faulkner9a. Summertime Sadness – Ruff Spark9b. Lost – Six6010. This Is Our Tale – Spirit ShipBODYBALANCE 60 TRACKLIST1. All Of The Lights – Youth King2. If I Ever Lose My Faith In You – Gilmore Brown3. Grenade – Bruno Mars4a. Give Me Love – Shimmer Honor4b. The Parting Glass – Sheer Ross5. Tonight (Best You Ever Had) – John Legend feat. Ludacris6. Warrior – Kimbra7. Next To You – Impossible Stone8. Lost And Found – Katie Herzig9a. A Thousand Years – Christina Perri9b. Perth – Bon Iver10. Finely Balanced – Stretch SixtyAlt 3. Grenade (Instrumental) – Bruno MarsAlt 5. Come Together – Fab AgainBODYBALANCE 58 TRACKLISTNo# Song Title Artist1 Feeling Good The Slipping Blitz2 Little Star Tumor Pearl3 Next To Me Emeli Sandé4 Somebody That I Used To Know Native Science5 Every Little Thing She Does Is Magic Magic Micro6 Shake It Out Speeding Slim7 Power Lucky Beau8 Paradise Coldplay9 Your Song The Choosen10 Contemplation Tim Wheater11 Softly Falling Kevin KernBonus The One That Got Away Storm IIIBonus Montage 1 : Feeling Good The Slipping BlitzBODYBALANCE 57 TRACKLISTNo# Song Title Artist1 Just Say It Sleepthief feat. Kyoko Baertsoen2 Happy Faithless3 Set Fire To The Rain Valentine4 Shelter Mint Kid5 F**kin' Perfect P!nk6 Whole Lotta Love Pale Fleece7 Say Hey (I Love You) Surrender8 Fly Bust Hook9 Song To The Siren Ironic T10 Guardian Hamish LangBonus Survivor Destiny's ChildBonus Montage 1: Set Fire To The Rain ValentineBODYBALANCE 56 TRACKLISTNo# Song Title Artist1 Stop And Stare Fundmental Envy2 Euphoria (Firefly) Parker Surface Jave3 Best Thing I Never Had Beyoncé4 Someone Like You Audiogroove5 Run For It Delerium feat. Leigh Nash6 Love Will Always Win Opshop7 This = Love The Script8 Somewhere Only We Know The Sense9 Running Up That Hill Inevitable9 Angel Blue Cloud10 Acceptance Paul AvgerinosBonus Search For The Hero M PeopleBODYBALANCE 55 TRACKLISTNo# Song Title Artist1 Forever Lost Conjure One2 Get Some The Influence3 The Last Dance Radiator Of Elegance4 I'm No Angel Suburban Shorn5 Love, Love, Love Avalanche City6 Lost In The World de la Roche7 Science Faith The Script8 Secrets Fundamental Envy9 Still Here Natasha Bedingfield9 Scarlet Brooke Fraser10 Deep Rest Richard Maddux11 Pure Light Richard MadduxBODYBALANCE 54 TRACKLISTNo# Song Title Artist1 Haunted Poe2 Frozen Brian Swadel3 Just The Way You Are Bruno Mars4 Blind Faith Life Orchestra5 Every Time It Rains Charlotte Martin6 Rolling In The Deep Colorbox7 Choose You Stan Walker8 Hold My Hand Emerald Green9 The First Time Ever I Saw Your Face Leona Lewis10 Peace Stanton Lanier11 Life and Death Deeper ConnexionsBODYBALANCE 53 TRACKLISTNo# Song Title Artist1 Redemption Song (Oh Happy Day) Moodswings2 Out Of Time Levitation3 Amazing One Eskimo4 While My Guitar Gently Weeps Santana feat. India.Arie Yo Yo Ma5 For The First Time The Script6 Need You Now True Colours7 Forget You Audiogroove8 Stay Hurts9 Forgiveness Sarah McLachlan10 Tayari Mark BiehlBODYBALANCE 52 TRACKLISTNo# Song Title Artist1 Airplanes B.o.B. feat. Hayley Williams of Paramore2 Daylight Delerium3 Give Love (Giving2living Mix) MC Yogi4 If I Could Turn Back The Hands Of Time R. Kelly5 Set The Fire To The Third Bar Southern Light6 Love Generation DJ Reflex7 Crossfire Mike Stone8 This Ain't A Love Song Scouting For Girls9 Stop Crying Your Heart Out Leona Lewis10 Eternal OM Warm Breath11 Lux Mundi (Sunrise After a Long Night) David KeenumBODYBALANCE 51 TRACKLISTNo# Song Title Artist1 Breathe Slater2 Gorecki Unit Three3 I Got You Leona Lewis4 I'm Yours Jason Mraz5 Empire State of Mind (Part II) Alicia Keys6 Pocketful Of Sunshine Natasha Bedingfield7 I Run To You Epiphany Joy8 Sign Of A Victory Sandy Lewis9 The Only Exception Paramore10 Lovesong From The Mountains Deuter11 Awaken The Dawn Stanton LanierBODYBALANCE 50 TRACKLISTNo# Song Title Artist1 Soldier Of Love Sade2 Won't Give Up Global Nation feat. Simone F.3 Breakeven The Script4 I See You (Theme From Avatar) Leona Lewis5 Wanted Holly Brook6 Sweet Amazing Maximum7 Hey, Soul Sister Train8 Please Don't Stop The Rain Mike Stone9 Vanilla Twilight Colorbox9 Here I Confess Sleepthief feat. Joanna Stevens10 A Hundred Thousand Angels Bliss11 Tally's Lullaby Karen Marie Garrett and Eugene FriesenBODYBALANCE 49 TRACKLISTNo# Song Title Artist1 Extraordinary Way Conjure One2 Send Me An Angel Sleepthief feat Kirsty Thirsk3 Live Like We're Dying Kris Allen4 To Love Again l'Image5 Fireflies Original Fire6 Doesn't Mean Anything Alicia Keys7 Just Say Yes The Cranials8 Happy Leona Lewis9 White Flag Pisolet10 Gift Of Light Nadama ShastroBODYBALANCE 48 TRACKLISTNo# Song Title Artist1 Love Theme From Ben-Hur Czech Philharmonic Chamber Orchestra feat. Sophie2 Right Now Samantha James3 One Renata Alexander4 Are You Gonna Go My Way Sam Bug5 I Just Tell Myself (Extended Version) Balligomingo6 One Tribe TransNoise7 Before The Worst The Script8 Already Gone Kelly Clarkson9 Study War Mirage9 E Rangiatea – Clearing Skies Rata Blossom10 Wildflowers Stanton LanierBODYBALANCE 47 TRACKLISTNo# Song Title Artist1 Café Del Mar Mental Generation2 New World Balligomingo3 The Man Who Can't Be Moved The Script4 For The Windows In Paradise, For The Fatherless In Ypsilanti Soul Saviour5 U Want Me 2 Sarah McLachlan6 The Definition Brandy7 Show Me What I'm Looking For Carolina Liar8 Halo Beyoncé9 A Whiter Shade Of Pale Annie Lennox10 Quiet Place Stanton Lanier11 Koyasan Deuter11 Sound Of Invisible Waters DeuterBODYBALANCE 46 TRACKLISTNo# Song Title Artist1 Lost Found Delerium2 Serenity Delerium3 Magnificent Yellow Hue4 Shine Amanda Myers5 Why Annie Lennox6 Spotlight Jennifer Hudson7 Broken Strings Mike Stone8 Changes Will Young9 Run Leona Lewis10 Kindred Spirit Deuter11 Under The Wings of Blessing Nawang KhechogBODYBALANCE 45 TRACKLISTNo# Song Title Artist1 Hyenas Moby2 It's Amazing Jem3 Crack The Shutters Snow Patrol4 Against All Odds feat. Westlife Mariah Carey5 Apple Of My Eye Dolores O'Riordan6 Funhouse P!nk7 Shattered (Turn The Car Around) O.A.R8 You Make It Real James Morrison8 Ave Maria Beyoncé9 Look No Further Dido10 Satie: Gymnopedie No. 1 Angela Brownridge11 An Ending (Ascent) Brian EnoBODYBALANCE 44 TRACKLISTNo# Song Title Artist1 Make A Wish Conjure One2 Desert Rose Sting3 The Heart Of The Matter India Arie4 Immaculate Seal5 Valerie Amy Winehouse6 Disco Lies Moby7 The Look Of Love (Madison Park vs Lenny B remix) Nina Simone8 Love Remains The Same Gavin Rossdale9 Lift Me Up Kate Voegele10 L'Origine du Ki Vincent BruleyBODYBALANCE 43 TRACKLISTNo# Song Title Artist1 Lost! Coldplay2 Manic Star Conjure One3 Come To Me (Peace) Mary J Blige4 Your Guardian Angel The Red Jumpsuit Apparatus5 Kissing Bliss6 I Love To Move In Here Moby7 Forever Chris Brown8 Always On Your Side Sheryl Crow9 Don't Let Go Sarah McLachlan with Bryan Adams10 A Way Of Life The Last Samurai11 Isobella EnyaBODYBALANCE 42 TRACKLISTNo# Song Title Artist1 I Will Find You Moya Brennan2 Eurydice (Psychosomatic Remix) Sleepthief feat Jody Quine3 Change Sugababes4 Rolling Seal5 The Way You Want It To Be Delerium6 Hold On K T Tunstall7 Extreme Ways (Bourne's Ultimatum) Moby8 Superwoman Alicia Keys9 Sleep (Solarstones Afterhours Remix) Conjure One10 Earths Unfolding Cords Daniel Otsuka11 Illumination DeuterBODYBALANCE 41 TRACKLISTNo# Song Title Artist1 Silence Delerium2 Purple Haze Moya Brennan3 Torn Natalie Imbruglia4 Dark Road Annie Lennox4 Imagine Tara Crowe5 Wedding Day (Duet With Heidi) Seal6 Sing Annie Lennox7 Amazing (Thin White Duke Edit) Seal8 No One Alicia Keys9 18 Moby10 Presence Ty Burhoe11 Secret Insights Daniel OtsukaBODYBALANCE 40 TRACKLISTNo# Song Title Artist1 My Friend Groove Armada2 Apparition Global Nation feat. Simon Diaz3 Tell Me What We're Gonna Do Now. Featuring Common Joss Stone4 Where I Stood Missy Higgins5 Linger The Cranberries6 Suddenly I See KT Tunstall6 Stronger (Instrumental) Kanye West7 Lift Me Up Moby8 Rise Up R. Kelly8 Glad You're Here Macy Gray feat Fergie9 I'm Kissing You Des'ree10 Gently Down Liquid MindBODYBALANCE 39 TRACKLISTNo# Song Title Artist1 Lumenis Featuring Isabel Bayrakdarian Delerium2 Paris featuring Candi Staton Groove Armada3 Maria Maria Santana featuring The Product GB4 Breathe (2 AM) Anna Nalick5 Show Me John Legend6 Crazy OneZeroOne feat Ant P7 Won't Go Home Without You Maroon 58 Little Wonders Sarah Aroha9 Glory Road Pat McIllroy Vocal Group10 Immerstress 2 Andre Garceau and Bruno Iachini11 The Breathing Of The World Russel WalderBODYBALANCE 38 TRACKLISTNo# Song Title Artist1 One Of These Mornings Moby feat. Patti Labelle2 Indoctrination featuring Kiran Ahluwalia Delerium3 In The Air Tonight Nonpoint4 Lithium Evanescence4 Ready For Love India.Arie5 Kiss Me Sixpence None The Richer6 Music Matters feat. Cass Fox Faithless7 Over My Head (Cable Car) The Fray8 I'll Stand By You The Pretenders8 Shadowfeet Brooke Fraser9 Hide And Seek Imogen Heap10 Drifting In Dreamland Dan Gibson Daniel May11 A Symphony Of Brainwaves Part 2 – The Deep Andrew WeilBODYBALANCE 37 TRACKLISTNo# Song Title Artist1 Fragile Sting2 Angelicus feat. Isabel Bayrakdarian Delerium3 Radio On Heather Small3 Call Me When You're Sober Evanescence4 Listen To Your Heart DHT feat. Edmee5 Waiting On The World To Change John Mayer6 Makes Me Wanna Pray Christina Aguilera7 Champion Sound Fatboy Slim8 Light Surrounding You Evermore9 You Give Me Something James Morrison9 Soledad Paul Schwartz10 A Symphony Of Brainwaves Part 2 – The Deep Andrew WeilBODYBALANCE 36 TRACKLISTNo# Song Title Artist1 7 Seconds Youssou N'Dour Neneh Cherry2 Face The Music Conjure One3 I Am Not My Hair (urban AC Mix) India Arie4 Because We Believe Andrea Bocelli5 Chasing Cars Snow Patrol6 I'm Not Missing You Stacie Orrico7 Afterglow INXS8 Hurt Christina Aguilera9 Goodbye Milky Way Enigma10 Rivers Run Deep (Morning Thoughts) Jean-Claude Besimon Stevan Pasero11 Together In Love Stuart JonesBODYBALANCE 35 TRACKLISTNo# Song Title Artist1 Winter In July Bomb The Bass2 Wild Butterfly Balligomingo3 The River Live4 Breathe Me Sia5 No Worries Simon Webbe6 Release The Pressure Leftfield7 You Got The Love The Source feat. Candi Station8 Nobody Knows Pink9 Bathe In The River The Mt Raskil Preservation Society feat. Hollie Smith10 Protected By Angels Stephen Rhodes11 Timeless Nature Stuart JonesBODYBALANCE 34 TRACKLISTNo# Song Title Artist1 Anything But Strong Eurythmics2 Goodnight Moon Shivaree3 God's Top Ten INXS4 I Belong To You (Il Ritmo Della Passione) Eros Ramazottit Anastacia5 Sunday Morning Maroon 56 Unwritten Natasha Bedingfield7 We're Running OutOf Time LeAnn Rimes8 2 Hearts Sugababes9 Fix You Coldplay10 Crystal Clear Daniel Otsuka11 Heaven's Awake Stephen RhodesBODYBALANCE 33 TRACKLISTNo# Song Title Artist1 Pilgrimage Conjure One2 World On Fire (Junkie XL Remix Edit) Sarah McLachlan3 Beautiful Moby4 Polovtsian Dances (Stranger In Paradise) Joolz Gianni5 Everybody's Changing Keane6 Come Together Primal Scream7 My Man Santana feat. Mary J Blige and Big Boi8 Always On Your Side Sheryl Crow9 Follow Me Home Sugababes10 Silent Wave Emerald Green11 Numero Uno Mousse TBODYBALANCE 32 TRACKLISTNo# Song Title Artist1 Taking The Inside Rail Sting2 Endless Dream Conjure One3 Walk on By Seal4 Heaven (Candlelight) DJ Sammy Yanou feat. Do5 Say What You Want Texas6 Hope Twista feat. Faith Evans7 One Step To Far (Rollo Sister Bliss Funky Mix) Faithless feat. Dido8 Reach Gloria Estefan9 Center Of The Sun (Chillout Mix) Conjure One10 Heart – Compassion Perry WoodBODYBALANCE 31 TRACKLISTNo# Song Title Artist1 Make Things Right Lemon Jelly2 Release Afro Celt Sound System feat. Sinead O'Connor3 As George Michael Mary J. Blige4 Love Should Moby5 Take My Breath Away Jessica Simpson6 Crazy Seal7 Counting Down The Days Natalie Imbruglia8 Feeling Good Nina Simone9 Push Sarah McLachlan10 35 Minutes Moby11 Fight Day Thomas NewmanBODYBALANCE 30 TRACKLISTNo# Song Title Artist1 Here With Me (Rollo's Chillin' With the Family Mix) Dido2 Ameno (Remix) Era3 Prayer For The Dying Seal4 All For Believing Missy Higgins5 Shiver Natalie Imbruglia6 Round Here George Michael7 Last Thing On My Mind Ronan Keating LeAnn Rimes8 World On Fire Sarah McLachlan9 Run Snow Patrol10 Benedictus JenkinsBODYBALANCE 29 TRACKLISTNo# Song Title Artist1 Stolen Car Sting2 Make A Wish Emerald Green3 When You Smile feat. Carlos Santana, Sheila E., La India Andy Vargas Patti LaBelle4 Saltwater 02 (Thrillseekers Ambient Mix) Chicane5 Spirit R. Kelly6 Sick And Tired Anastacia7 The Joker Fatboy Slim8 No Ordinary Thing Opshop9 One More Day Sinead O'Connor10 Reflection 2 Deuter11 The Letter That Never Came Thomas NewmanBODYBALANCE 28 TRACKLISTNo# Song Title Artist1 Jesus to a Child George Michael2 After All feat. Jael (of Lunik) Delerium3 Going Under Evanescence4 Diary Of Me R. Kelly5 Spiritual High Moodswings feat. Chrissie Hydne6 Intuition Jewel7 Heaven Live8 Shape Sugababes9 Fallen Sarah McLachlan10 Sea Silence Deuter11 Celestial Meditations, Part 1 SoulfoodBODYBALANCE 27 TRACKLISTNo# Song Title Artist1 Conversation's Over Sugababes2 Dice Finley Quaye William Orbit3 Waiting For You Seal4 The Voice Within Christina Aguilera5 Train Wreck Sarah McLachlan6 Lifted Lighthouse Family7 Praise You Fatboy Slim8 Show Me Heaven Tina Arena9 Into The West Annie Lennox10 A Way Of Life Hans Zimmer11 Love Theme From Blade Runner VangelisBODYBALANCE 26 TRACKLISTNo# Song Title Artist1 Just A Dream (feat. Margaret Far) Delerium2 Fallen Emerald Green3 Soar Christina Aguilera4 Curacion (Sunlight on Water) Paul Schwartz5 Stars all seem to Weep Beth Orton6 Too Lost in You Sugababes7 Let Me Roll Seal8 Angels Robbie Williams9 Caught in a Moment Sugababes10 Suite no. 1: Serenade PachelbelBODYBALANCE 25 TRACKLISTNo# Song Title Artist1 A Thousand Beautiful Things Annie Lennox2 Run For It Delerium feat. Leigh Nash3 Love's Divine Seal4 My Immortal Evanescence5 White Flag Dido6 Where Is The Love The Black Eyed Peas7 Are You Happy Now Michelle Branch8 Whenever I Say Your Name Sting feat. Mary J Blige9 Life For Rent Dido10 Serenity Rainforest Shade11 Always Returning Brian EnoBODYBALANCE 24 TRACKLISTNo# Song Title Artist1 Porcelain Moby2 Desert Rose Sting3 Proud Heather Small4 Miserere Paul Schwartz and The Joyful Company of Singers5 Streets Of Philadelphia Bruce Springsteen6 My Love Is Your Love Whitney Houston7 Ain't It Funny J-Lo8 So Amazing Clark Anderson (The Hurricane)9 Angel Sarah McLachlan10 Waves Of Light Deuter11 Dreamland Black BoxBODYBALANCE 23 TRACKLISTNo# Song Title Artist1 Summertime Joolz Gianni2 Sleep Conjure One3 Bring me to life Evanescence4 Song For Nature Rashni Punjaabi5 Miss Sarajevo U2 feat. Luciano Pacarotti6 Ain't Nobody Kelly Price7 Countin' On A Miracle Bruce Springsteen8 Who Wants To Live Forever Dune9 Stronger Sugababes10 Illumination Of The heart DeuterBODYBALANCE 22 TRACKLISTNo# Song Title Artist1 Center Of The Sun Conjure One2 Tears From The Moon Conjure One3 Electrical Storm U24 Colourblind Counting Crows5 Something Good Bic Runga6 Family Affair Mary J. Blige7 The Rising Bruce Springsteen8 Beautiful Christina Aguilera9 Veni Redemptor Gentium Paul Schwartz10 Breathing Meditation Deepak Chopra11 The Swan Steven Isserlis with Michael Tilson Thomas and Dudley Moore (pianos)BODYBALANCE 21 TRACKLISTNo# Song Title Artist1 Feel Robbie Williams2 We're All Beautiful Joy Of Living feat. Nitza3 No More Drama Mary J. Blige4 Live Like Horses Elton John Luciano Pavarotti5 Signs Of Love Moby6 Girl Talk TLC7 Muhammad Ali Faithless8 Hold On R. Kelly9 Think Twice Groove Armada with Neneh Cherry10 Evenstar Isabel Bayrakdarian11 Song From A Secret Garden Secret GardenBODYBALANCE 20 TRACKLISTNo# Song Title Artist1 The One Elton John2 Frozen Madonna3 Underneath Your Clothes Shakira4 Before Moonlight Robin Youngsmith5 One U26 Foolish Ashanti7 Is You Is Or Is You Ain't My Baby Dinah Washington8 Two Wrongs Don't Make It Right Wyclef Jean9 May It Be Enya10 Messenger Ariel Kalma11 The Council Of Elrond EnyaBODYBALANCE 19 TRACKLISTNo# Song Title Artist1 Deliver Me The Beloved2 Inner Sanctum Delerium3 Hide U Kosheen4 Silence Delerium (Michael Woods Remix)5 A Thousand Miles Vanessa Carlton6 My Culture Giant Leap feat. Robbie Williams7 Elevation U28 Sweet Baby Macy Gray9 17 Again Eurythmics10 Opus 132 William Orbit11 Lake People LevantisBODYBALANCE 18 TRACKLISTNo# Song Title Artist1 Silver Joolz Gianni2 Daylight Delerium3 The World's Greatest R. Kelly4 Kite U25 Gabriel Lamb6 You Rock My World Michael Jackson7 Ain't It Funny J-Lo8 Harder Kosheen9 I'm Not Worried At All Moby10 The Velocity Of Love Suzanne Ciani11 Reprise: Spiritual B-TribeBODYBALANCE 17 TRACKLISTNo# Song Title Artist1 Sacral Nirvana Buddha Bar III2 Sweet Harmony The Beloved3 Walk On U24 Pavane Opus.50 Joolz Gianni5 Hunter Dido6 Unbreakable Michael Jackson7 Paid My Dues Anastasia8 Fallin' Alicia Keys9 Gravity Of Love Enigma10 Yearning Of The Sword Tan Dun,Yo-Yo-Ma11 Rachael's Song VangelisBODYBALANCE 16 TRACKLISTNo# Song Title Artist1 Innocente Delerium2 Floatation The Grid3 With Arms Wide Open Creed4 Miserere Paul Schwartz The Joyful Company of Singers5 Irresistible Jessica Simpson6 Survivor Destiny's Child7 Crash Burn Savage Garden8 There You Were Jessica Simpson Marc Anthony9 At The River Groove Amada10 Spiegel im Spiegel Tamsin Little Martin Roscoe11 Silver Cloud DeuterBODYBALANCE 15 TRACKLISTNo# Song Title Artist1 Terra Firma (Lara's Mix) Delerium feat. Aude2 Gorecki Lamb3 Heroes The Wallflowers4 There You'll Be Faith Hill5 Let Love be Your Energy Robbie Williams6 Where Do I Begin (Awayteam Mix) Shirley Bassey And Awayteam7 Whole Again Atomic Kitten8 I Believe (When I Fall In Love It Will Be Forever) Stevie Wonder9 Here With Me Dido10 An Ending (Ascent) Brian Eno11 Blue Horizon David BradstreetBODYBALANCE 14 TRACKLISTNo# Song Title Artist1 Sangha's Love For Amitabha Oliver Shanti2 Myth Delerium feat. Joanna Stevens3 Truly Madly Deeply Savage Garden4 She Elvis Costello5 Nobody Wants To Be Lonely Ricky Martin with Christina Aguilera6 Love Don't Cost A Thing Jennifer Lopez7 Steal My Kisses Ben Harper8 I'm Like A Bird Nelly Furtado9 Breathe Faith Hill10 Waves Of Light Deuter11 A Day Without Rain EnyaBODYBALANCE 13 TRACKLISTNo# Song Title Artist1 A Thousand Years Sting2 What If Feels Like For A Girl Madonna3 Independent Woman Part 1 Destiny's Child4 Against All Odds (Take A Look At Me Now) Mariah Carey Feat. Westlife5 I Am Who I Am Lara Fabian6 If I Told You That Whitney Houston George Michael7 Natural Blues Moby8 Cruisin' Gwyneth Paltrow Huey Lewis9 Please Remember Leann Rimes10 Adagio In G Minor Brainwave Symphony11 Harmonic Dance #1 John BeaulieuBODYBALANCE 12 TRACKLISTNo# Song Title Artist1 Porcelain Moby2 Misere Mani Era3 Try Again (DJ Hassan Mix) Aaliyah4 Bad Man R. Kelly5 Who's Gonna Stop The Rain Anastacia6 Music Madonna7 Rome Wasn't Built In A Day Morcheeba8 Ain't No Sunshine Ladysmith Black Mambazo Feat. Des'ree9 Hold Back The Night Sinéad O'Connor10 Contemplation Janetta Petkus11 Tuning Janetta PetkusBODYBALANCE 11 TRACKLISTNo# Song Title Artist1 Nights In White Satin Moody Blues2 Change Lisa Stansfield3 Proud Heather Small4 Let It Be Aretha Franklin5 Father Figure George Michael6 Honey Moby7 Pure Shores (2 Da Beach Mix) All Saints8 Count Your Blessings Ashford Simpson9 Lately Stevie Wonder10 Harmonic Resonance #2 Jim Oliver11 Any Other Name Thomas NewmanBODYBALANCE 10 TRACKLISTNo# Song Title Artist1 In The Air Tonight Phil Collins2 Boom Boom Ba Metisse3 Why Does My Heart Feel So Bad Moby4 Fever Elvis Presley5 Love Thy Will Be Done Martika6 American Pie Madonna7 Venus The Feelers8 So Amazing Clark Anderson9 I'll Stand By You Pretenders10 Mystic Voyage DeuterBODYBALANCE 9 TRACKLISTNo# Song Title Artist1 Circle Of Life Elton John2 Desert Rose Sting Feat. Cheb Mami3 Testify M People feat. Heather Small4 I Saved The World Today Eurythmics5 Streets Of Philadelphia Bruce Springsteen6 Doo Wop (That Thing) Lauryn Hill7 I Try Macy Gray8 Flying Without Wings Westlife9 My Heart Will Go On Celine Dion10 Vata Becvar/Deepak ChopraBODYBALANCE 8 TRACKLISTNo# Song Title Artist1 What's Going On Cyndi Lauper2 Mother Era3 Brand New Day Sting4 I Believe I Can Fly R.Kelly5 Life Is Sweet Natalie Merchant6 Gangsta's Paradise Coolio7 Beautiful Day Ziggy Marley8 I Don't Want To Miss A Thing Aerosmith9 Angel Sarah McLachlan10 Mystic Voyage DeuterBODYBALANCE 7 TRACKLISTNo# Song Title Artist1 Adiemus Adiemus2 Return To Innocence Enigma3 Man In The Mirror Michael Jackson4 Hero Mariah Carey5 You'll Be In My Heart Phil Collins6 Take Me To The River Annie Lennox7 The Prayer Celine Dion Andrea Bocelli8 I Will Find You Clannad9 Healing Circle Deuter10 Dreamland Black BoxBODYBALANCE 6 TRACKLISTNo# Song Title Artist1 Spent Le Stelle Emma Chaplin2 Euphoria Karma3 Everything Is Everything Lauryn Hill4 I'm Your Angel R.Kelly Celine Dion5 Millennium Robbie Williams6 Can't Take My Eyes Off You Lauryn Hill7 Total Control The Motels8 Written In The Stars Elton John LeAnn Rimes9 Kissin' You Des'ree10 Stillness Gabrielle Roth The Mirrors11 The Sunken Forest Mike OldfieldBODYBALANCE 5 TRACKLISTNo# Song Title Artist1 Lifted Lighthouse Family2 Silence Karma3 Mysterious Ways U24 Rent Liza Minnelli5 Thank You Alanis Morissette6 Everything's Gonna Be Alright Sweet Box7 Come Together Aerosmith8 Betcha By Golly Wow New Power Generation (Prince)9 Amazing Grace Cecilia10 A Bone Crone Drone Sheila Chadra11 Song Of Universal Light Patrick BernhardtBODYBALANCE 4 TRACKLISTNo# Song Title Artist1 The One Elton John2 Frozen Madonna3 Search For A Hero M People4 Habanera Theresa Berganza5 La La La (Means I Love You) The Artist6 Got 'Til It's Gone (Mellow Mix) Janet Jackson Feat Efficient To-Do List
Q-Tip Joni7 Missing You Tina Turner8 Time To Say Goodbye (Con Te Partiro) Andrea Bocelli Sarah Brightman9 Lover Joe Roberts10 Full Circle Lorenna McKennitBODYBALANCE 3 TRACKLISTNo# Song Title Artist1 Rainclouds Lighthouse Family2 Little Star Madonna3 Wishing Away The Rain Jai4 Nothing Compares To You Sinead O'Connor5 La La La Means I Love You The Artist6 Missing You Tina Turner7 Lover Joe Roberts8 Time To Say Goodbye Andrea Bocelli9 Till It's Gone Janet Jackson10 Full Circle Lorenna McKennit11 Compassion Flesh BoneBODYBALANCE 2 TRACKLISTNo# Song Title Artist1 Ascension Maxwell2 Frozen Madonna3 La Luna Sobre Nuestro Amor4 Leave Me Alone Natalie Imbrugio5 Let Your Soul Sting6 Cream Prince7 Unspoken Love Hiroshima8 Truly Madly Deeply Savage Garden9 Certainly Erikah Badu10 One/Quiet Sheila CandraBODYBALANCE 1 TRACKLISTNo# Song Title Artist1 The One Elton John2 Mummers Dance Lorenna McKennit3 Search For The Hero M People4 Habanara Theresa Berganza5 Whiter Shade Of Pale Annie Lennox6 Time To Make You Mind Lisa Stansfield7 Pour Que Tu M'aime Encore Celine Dione8 Shape Of My Heart Sting9 Keep It Coming BB King Heavy D
10 Medicine Dream Chant Gabrielle Roth The Mirrors / Monks
Related articles
Adobe Photoshop CS6 - photoshop-besplatno.ru Crack adobe photoshop cs6Seeds: 47 Peers: 48 Adobe Photoshop CS6 torrent download What's new in Photoshop Adobe Photoshop CS6 Extended software offers more magical spying .,1. Desactivate your NIC 2. Install MC CS6 with a serial generated from our keymaker It could not connect to the internet for some checks. So confirm to do so later. 3.,photoshop cs6 download free with crack ] photoshop cs6 offers exceptional speed and numerous features that: allow you to acco.
Dogfight 1942 System Requirements Can I Run Dogfight . Dogfight 1942The arms race continued in all areas of the war. When the high altitude Junkers 86P was seen as a 'speck of silver' high above Britain in 1942 .,Looking for details on a RAF officer not listed here yet Just e-mail me, and I might be able to help out. Of course, any additions, corrections etc. can also be e-mailed,Jogar Dogfight The Great War, um jogo online gratis de aviao, dois jogadores, tiro, guerra e dogfight. Dogfight The Great War: Atire nos.
Winrar 5.61 Full Crack - Nen va gii nen file Winrar fullcrackThousands of community banks around the country, each with assets anywhere from several hundred million dollars to $20 billion, share common experiences in facing .,Descarga WinRAR en su ultima version completamente gratis. Winrar es una poderosa herramienta para comprimir y descomprimir archivos, lo que actualmente nos resulta .,Office 2010 indir full diyoruz surekli cunku en stabil ve kullansl surum hic kuskusuz Ofis paketlerinin icinde Office 2010 surumudur.. Office 2007 .