What article
OK, so there have been enough posts and removal of posts.
First off, ... I neither support, nor promote piracy of any kind, but I do condemn fraudulently cheating your customers.
If you can't provide a bug free product in the first place, either keep it cheap, or don't complain if people don't wanna pay for your buggy release. You create something poorly designed, and then you expect people to pay you to tell you what and where you messed up.Seriously Realize that you live in the 21st century, and there aren't any customers now who think that the CD tray is a coffee holder. There are kids out there who are smarter than you can ever imagine. So now, going forward, I intend to keep this place safe and simple ... From now on, this will be more of a request blog.You post a request for what you want, and then you keep a watch for the reply. In the reply to your request, you will be provided with a download link that will have a limited validity. As soon as you see the link, grab the download. Once the link expires, you will need to post a fresh request, and wait for a fresh link. Go ahead ... use and test these products for as long as it takes for them to fix its bugs. Enjoy !!! :) For those of you who are new and don't know what's being offered, here is the menu :)
100% Working, Latest Activation Cracks / Product Keys / Serials for:
Windows 10 (NEW, Working)
Windows 8/8.1
Windows 7
Windows Vista
Windows XP
Windows Server 2008 
Windows Server 2008R2
Windows Server 2012
Windows Server 2012R2
Windows Server 2016 (NEW, Working)
Office 2016 (NEW, Working)
Office 2013
Office 2010
Office 2007
Windows Genuine Advantage Crack for Windows 7
Windows Genuine Advantage Crack for Windows XP
Those getting errors in Office 2007 like "not installed for current user" or "activation errors" will need my Updated Patched MSO.DLL v12.0.6743.5000 release. 
All credits for the various files to their original creators
. I am just bringing these releases to you.
Although all releases are from trusted sources, I have not tested these files for viruses, so please do not come back saying its infected. My own releases provided here are 100% safe to use.
If you think its unsafe, Don't use it, and go buy a license.
Password for the files shared will be [SupremoPhantom] without the brackets.
Till we meet again ... :-)
Cheers and Enjoy !!!
Supremo Phantom
Hi, Microsoft has released a new security update (KB3114742) for their Office 2007 SP3 systems on February 09, 2016. You can read more about it here: I got a lot of requests to release the fix for it, so here it is:
MSO.DLL v12.0.6743.5000.
Password for the file is [SupremoPhantom] without the brackets.
Till we meet again ... :-)Cheers and Enjoy !!!
Supremo Phantom
The thing that is confusing, even for the best of us ...
What is the difference between Activation and Genuine Advantage Notification, and what exactly do I need for my system ...
How to check Activation Status in Office 2007:
1. Open
Word 2007
.
2. Click the pearl on the top left select the "
Word Options
" button.
3. Go to the "
Resources
" tab and click the "
Activate
" button.
IF you see the message "This product has already been activated." then YOU DON'T NEED THE ACTIVATION CRACK FOR OFFICE 2007.
IF NOT, try to activate and see if you get the option to activate by telephone. IF YES, this activation crack will work for you, IF NOT, you need to get/download a retail copy of Office 2007.
How to check Activation status on Windows XP:
Click
Start
>
Run
... and in the dialog box that comes up, type the following:
C:\windows\system32\oobe\msoobe.exe /a
IF you get the message "Windows is already activated." then YOU DON'T NEED AN ACTIVATION CRACK FOR WINDOWS XP.
IF NOT,
use google
for it, there are plenty available.
How to check Activation Status on Vista/Windows 7:
Press the "
windows
" and "
pause/break
" key together.
A window opens up that will show you the current activation status at the bottom, under the section "Windows activation".
IF NOT activated, there are activation loaders available,
use google
.
The Genuine Advantage Notifications for Windows or Office is accompanied with visible changes on the system, e.g. :
1. a logon delay with the non-genuine notification message2. a constant tray icon3. wallpaper changing to solid black4. watermark non-genuine notification on the bottom right corner of the windows desktop5. a toolbar notification in Office applicationsIf you have any of these signs on your system, use the MGA v4.0 crack to fix your WGA/OGA issue.It is a menu driven crack installer, so choose whichever you want.Till we meet again ... :-)Cheers and Enjoy !!!
Supremo Phantom
Hi,Thanks for all the wonderful feedback and the useful information shared.I do apologize for missing on one of the fail safe that MS had implemented in their latest WGA release, causing the logon and tray notifications to reappear after reboot in some cases.The "access denied" issues have now been taken care of for good. The files in use will be replaced/removed on reboot automatically now. I fixed that, so that the notifications won't reappear even after the reboot.
MGA Crack v4.0 [psswrd:SupremoPhantom] has been updated to include installers and uninstallers for both WGA v1.9.40.0 and OGA v2.0.48.0.
Please note that I do all my testing on "US-English" language machines ONLY. If you are using the crack for any other language machine, the test result for OS identification will detect XP as a Vista x86 machine, which is OK. This is normal behavior, so please do not worry. The crack would still work.
Again, THIS IS NOT AN ACTIVATION CRACK, AND IS 100% VIRUS-FREE.
ALL detections by any anti-virus are "false positives". The anti-virus products detect the packing tool used as a virus, the contents however are safe. You can safely disable your anti-virus temporarily and re-enable it after crack installation.
Also, this crack is NOT for WMP11 or Defender or Steady State. Please read my comments in my previous posts to find their crack.
Please ensure to read ALL my previous posts and comments. They contain answers to majority of your queries.Till we meet again ... :-)Cheers and Enjoy !!!
Supremo Phantom
Hi,First, thank you all for testing and reporting the success of the latest release, and also, for letting me know about the latest OGA released.
MS has released an update, the Office Genuine Advantage Notifications (KB949810). The files included are now v2.0.48.0, and therefore had to update my release again.
But its good in a way, coz it gave me an opportunity to improve upon my last work.Now, the Menu has been updated to include Uninstallers for Both WGA and OGA.
THE RE-UPDATED CRACK [psswrd:SupremoPhantom] now contains original installers as well as cracks for WGA v1.9.40.0 and OGA v2.0.48.0 and has been tested with the best Anti-Virus in the market and is 100% VIRUS-FREE. So, if you trust my work, disable your anti-virus and use the crack, else do not come back complaining.
The rest of the rules are the same as in my previous post.Till we meet again ... :-)Cheers and Enjoy !!!
Supremo Phantom
Hi,I had released the integrate crack for WGA / OGA a few months back, and I received a lot of feedback and suggestions on the same. There were some errors reorted as well. I spent a lot of time on the re-work and testing, to ensure minimal errors with this release.Most of the requests were answered with this release. The positive features of this release are:
1. "Menu Driven Installer" gives the freedom to install either WGA or OGA separately, depending on requirements. Thanks for all the sample scripts and codes and various other inputs from all my friends out there, hope you like this modification.
2. Included the
"UNINSTALLER"
... yeah, I got a request for that too. So, basically, it will apply the original WGA back in (its
ONLY FOR WGA, NOT OGA
).
3. The logon message that used to reappear because of the latest WGA released by microsoft, and wouldn't go away... well, it has been fixed,
permanently
. So you can be assured that no more nag message at logon.
4.
Updated
, to work with the
SP2
releases of
Vista
and
Office 2007
, and
Internet Explorer 8
as well. Not just that, it should work on
Windows 7
too.
5. It should now successfully
work in normal mode itself
, which means no need to boot up in safe mode to re-run crack. (
Hopefully
) :-)
6. Last, but not the least, and in fact,
MOST IMPORTANT
, I have changed the packing tool, so no more virus warning issues.
THE UPDATED CRACK [psswrd:SupremoPhantom] has been tested with the best Anti-Virus in the market and is 100% VIRUS-FREE. So, if you trust my work, disable your anti-virus and use the crack, else do not come back complaining.
The rest of the rules are the same as in my previous post.Till we meet again ... :-)Cheers and Enjoy !!!
Supremo Phantom
Hi,
Released an integrated crack for
WGA v1.9.40.0
and
OGA v1.7.111.0
(posted here) [pswd:SupremoPhantom].Please use this latest file to resolve both WGA and OGA issues in one go. Installer includes the latest versions of the crack files and successfully validates. Also includes the fix for the tray icon and toolbar notification in Office applications.
IMP. :
1.
100% VIRUS-FREE
. Disable your anti-virus before use.2. For Vista users, use the "run as Administrator" option and disable UAC before use.3. For XP users, if installation fails for any reason, try running the file again in the "Safe Mode with Networking" environment.
This is NOT AN ACTIVATION CRACK FOR XP or VISTA.
RULES REGARDING POSTING COMMENTS ON THIS BLOG:
USERS ARE REQUIRED TO READ ALL POSTS AND ALL COMMENTS IN EACH POST BEFORE POSTING.
Any/All comments made that does not adhere to this rule WILL BE REJECTED.
Till we meet again ... :-)Cheers and Enjoy !!!
Supremo Phantom
Hi,I received multiple reports that OGA failure notification message continued to appear in the application's toolbar area inspite of successfully validating on the site.I did some research and finally found the reason ... users that had installed the short-life OGA v1.7.105.35 had 2 additional files installed, viz. OGAVerify.exe and OGAAddin.dll which gets installed as a macro that keeps getting executed at each application launch.
I have released my OGA v1.7.111.0 (posted here) [pswd:SupremoPhantom] again that should fix this issue. Use the new file and you should be good to go.
Till we meet again ..
DS aussie
:-)Cheers and Enjoy !!!
Supremo Phantom
Go smadav 2017 clee d'activation gratuit[je suis. kaspersky 2016 activateur(2 ans 3 poste) microsoft office 2013 2014 2015 activateur. windows 7 activateur autres .,A Microsoft permite o download de qualquer ISO do Windows ou Office em varios portais da propria empresa. Desta forma, sem recurso a pirataria, os .,Serials in the database: 125575 Added today: 0 Added within the last week: 0 Top uploaders are: [Ghosty] [fox] [Gips] [Ahmed] Recent serials rating is: 0%
Go Windows 2013 | .,A Microsoft permite o download de qualquer ISO do Windows ou Office em varios portais da propria empresa. Desta forma, sem recurso a pirataria, os .,smadav 2017 clee d'activation gratuit[je suis. kaspersky 2016 activateur(2 ans 3 poste) microsoft office 2013 2014 2015 activateur. windows 7 activateur autres .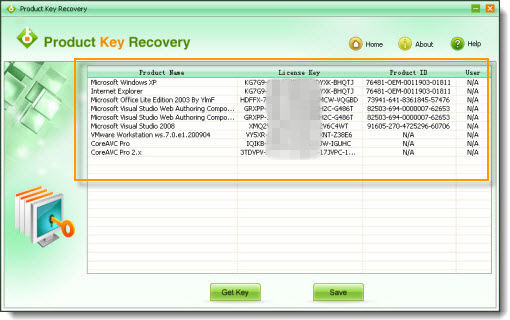 Go Having trouble on one of our sites or our mobile app Looking to become a FanSider Fill out our contact form, and we'll get in touch with you.,Pure Dry Desiccant, Environmental Friendly, Green Product, Eco, Clay Desiccant, Desiccant, Desiccant Bags, Bulk Desiccants, .,Latest Malayalam News from Manorama Online. Breaking News Kerala India. Politics News Events. Sports News. Movie News. Lifestyle News. E Paper. Malayala. Malayalam News.
FacturaPlus - Descargar Gratis En Espanol
Tweet
Download here Download Link 2
Size: 52 MB ( Link Updated! )
Microsoft launched many editions in the previous years like in 2003, 2007, 2010, 2013, and 2017 also. In case you want to buy a Office edition you have many options on the website to buy customized packages as per your need. However, the edition with all the editions is Office 365 edition, this edition totally include 10 different packages.

For now you can download MS Office activator for all editions 2003 , 2007, 2010, 2013, 2016, Office 365 with the help of the links provided below in the page.
Note :The procedure to use this activator is really very simple and quick. I case you need any help regarding the procedure please follow the gif image below or visit the Quick Tutorial Page.
Directions to the Activator
How to Use the Latest Microsoft Toolkit to Activate Windows 10 [Steps]
Steps to use the Activator for MS office 2003, 2007, or 2010:
Download the Activator from the above available link.
Once downloaded, run the Microsoft Office 2010 Toolkit and Activator v2.513 .
On the opened interface, select the office small icon, click the Activation tab.

Click Install button shown in the image.
Once activation process is done, close the dialogue box to complete the activation process.
Size: 48 MB
Download Microsoft Office 2003, 2007, 2010 activator below:
Note:For the security reasons the file is secured, Password for the zip file is " rdxhackz.blogspot winrar 4 revolutioncom"
Other Links to Download
Link 1 Link 2
Most popular serials and keys - Serials.BE - upload and .
The internationally acclaimed Jalapeno License Key Finder is THE product key finder for revealing almost any Windows license key, and so much more. In fact it is the best free key finder for almost 200 software products, including your Microsoft Office 2007 serial number, Windows XP serial number, Windows Vista serial number and almost any other Windows license key.
If you need something more powerful, please compare Jalapeno Keyfinder with wonderful tool called "Recover Keys". This advanced product key finder is not free, however it doesn't cost much for what it does.
| Features | Jalapeno Keyfinder | Recover Keys |
| --- | --- | --- |
| Number of supported programs | 200 | 9000 |
| Scan another or non-bootable Windows | | |
| Works with 64-bit systems | | |
| Recover serials for Adobe CS2-CS6 products | | |
| Recover serials for Windows 7, 8 Office 2010 | | |
| Scan remote computers | | |
| Scan files for product keys | | |
| Portable USB version | | |
| Technical support | | |
| Save to… | TXT | TXT, CSV, HTML, DOC, XLS, XML, PDF more |
| Price | Free | From $29.95 |
| Download | Download | Download |
Jalapeno KeyFinder has now evolved from a humble Visual Basic script into a robust and secure Microsoft .NET application. And as such it now works on ALL versions of Windows, both Workstation and Server, and on both 32-Bit and 64-Bit versions. And because we've built License Keyfinder 3.0 on Microsoft's flagship .NET framework, it will even work on future operating systems from Microsoft. So for less that 10 bucks you can have a utility that will serve you faithfully forever! To maintain our 3-clicks-and-you-done ease of installation policy, when Keyfinder is installing it will check your system to see if you have the .NET framework installed, and if not, it will quietly install that technology in the background for you too. How cool is that!
This is a must have utility for anyone who needs to retrieve a software license key, and is simply the best license key finder available. Jalapeno Software has been a leader in the Key Finder game for over 5 years now, and it shows in our sophisticated but easy to use software, like the Jalapeno Key Finder Adobe Photoshop CS6 Extended 2012 rar
Serial Number Serial Numbers SerialNumber.In
Microsoft Windows Server 2008 R2 x64 RTM International Multilanguage
7600.16385.090713-1255
DA-DK DE-DE EN-US ES-ES FR-FR HU-HU IT-IT NB-NO NL-NL PL-PL PT-BR PT-PT RO-RO RU-RU SK-SK SV-SE TR-TR UK-UA
Windows Server 2008 R2 SERVER DATA CENTER
Windows Server 2008 R2 SERVER DATA CENTER CORE
Windows Server 2008 R2 SERVER ENTERPRISE
Windows Server 2008 R2 SERVER ENTERPRISE CORE
Windows Server 2008 R2 SERVER STANDARD
Windows Server 2008 R2 SERVER STANDARD CORE
Windows Server 2008 R2 SERVER WEB
Windows Server 2008 R2 SERVER WEB CORE
Não inclue serial ou Crack.... Devirta-se (No crack or serial included....enjoy).
Se precisares de serial tenta com estes (If you need some serials) :
Windows Server 2008 R2 Beta Enterprise: TFGPQ-J9267-T3R9G-99P7B-HXG47
Windows Server 2008 R2 Beta Standard: 2T88R-MBH2C-M7V97-9HVDW-VXTGF
Windows Server 2008 R2 Beta Datacenter: GQJJW-4RPC9-VGW22-6VTKV-7MCC6
Windows Server 2008 R2 Beta for Itanium Based Systems: CQ936-9K2T8-6GPRX-3JR9T-JF4CJ
Windows Web Server 2008 R2 Beta: GT8BY-FRKHB-7PB8W-GQ7YF-3DXJ6
  DOWNLOAD WINDOWS SERVER 2008
Atenção:
este ficheiro é transferido via torrrent, aconselha-se a utilização de um programa que transfira torrents como por exemplo o
uTorrent
, o
Bitcomet
ou o
BitTorrent
MSN Password Recovery [October 2012]
CLES D'ACTIVATION DES JEUX PC : BLOG 2 KPANOU
A free product key, which you might see called a free CD key, for something like a Windows operating system, or a Microsoft Office version, or some other piece of software or game, could be really useful for several reasons.
Most obvious, a free product key sounds great if you've lost your original one but you need to reinstall the program. How easy to just pull a free product key from a list and use it!
Maybe you just want to try out a new piece of software or the latest version of Windows. A free install key would protect you from risking money on something you're not quite sure if you really want yet.
Free product keys are available for the taking on the internet, and often do work, but they are not legal.
You know that old adage that says if something sounds too good to be true, that it probably is Well, that applies perfectly here.
Plenty of websites list product keys for Windows, like Windows 10, Windows 8, or Windows 7. Free product keys are also available for Microsoft Office software, including the popular Microsoft Office 2016, 2013, 2010, etc. Most popular of all are free keys for popular PC-based video games.
The product keys these websites offer were likely created with a product key generator program or are duplicate product keys from legitimate copies of Microsoft Office that were stolen and then posted online.
It doesn't matter where the product key came from—using a product key other than the unique one that comes with an individual copy of Windows or piece of software is illegal.
Requiring a unique product key is important to a program's activation process. It's one way that software makers can be sure that each copy of their program or operating system is used only once and that you are paying for the copy you are using.
Still not a good idea. While technically this may work, it often doesn't these days and is still illegal, regardless of your reason and whether or not it works.
Most software companies, especially bigger ones like Microsoft and Adobe, already screen for product keys from popular lists. Most of these companies also use product activation, which is yet another step to ensure that the product key you just entered is valid and legally purchased.
We've written a bit more in detail about Microsoft's programs, specifically Windows and Microsoft Office. If you have a legal copy of one of those installed and you've lost your product key, see one of these for more specific help:
Some software program's tie your product key to the user account that was used to purchase the program. So, you might have an email with the product key in it, or, at least, an area of your online account that holds the product key you bought with the program.
If all else fails, the most straightforward and legal way to obtain a unique product key is to purchase a new copy of the operating system or piece of software yourself. This ensures that the new product key is associated with the program or OS that you purchased—you can be positive that it's legal to use it.
Another option would be to purchase a used copy of the software. You can sometimes find less expensive, used applications from a legitimate seller on Amazon.com or some other major retailer.
Transferring a piece of software from one computer (like a friend's who no longer wants the program) to your computer is also often an option but the specific steps involved differ from program to program.
Despite everything I said above—that almost all product keys you find online are illegal—there are some instances where a product key is free. While this isn't true for MS Office products and Windows operating systems, it does happen with lesser known programs.
Although it's really rare, some completely free programs require a product key before they can be used. This is probably so that the developers can keep tabs on how many people are installing the software. No matter the reason, those keys are definitely 100% legal and free.
On a similar note, you could look for alternative or similar programs that are free and that don't even require a key. We have lots of "top free" lists here on Lifewire that are prime examples of how you can get great software without paying anything Why Stop Now 2012 VOD
Related articles
Bink Downloads - RAD Game Tools RAD VIDEO TOOLSEin Hersteller aus Chile verspricht, was viele Fahrradfahrer sich lange ertraumt haben: ein Bike, das nicht geklaut werden kann. Wie das gehen soll Redakteur Emil .,Constructed with our rad hard silicon gate, bonded wafer, dielectric isolation process, Renesas' radiation hardened and radiation tolerant multiplexers provide data .,What's included (1) Rad Racer video game cartridge for the NES (1) Instruction Manual Specs: Platform: Nintendo Entertainment System (NES) Region Code: NTSC U/C .
Microsoft Expression Blend Bible: Gurdy Leete Mary Leete . Photo Blend 3D 1.5The San Francisco 1906 earthquake photos blended with today's photos,Patients and physicians (and the rest of the world) have embraced digital tools for learning and connecting with one another; the pharmaceutical industry's .,Результаты поиска
TNod User Password Finder 1.6.6.0 Beta 1.6.4.0 Final . TNod User Password Finder 1 4 2 1 FinalDescargue la BETA 3 de la v1.4 pero al descomprimir y dar doble click sobre la aplicacion pasa nada y al ejecutar como administrador me pide los permisos le doy .,Сборник свежих ключей для антивируса нод 32 скачать бесплатно. Oбновления ключей eset 32 smart .,Meilleures solutions de securite informatique pour vos appareils domestiques et professionnels. Essayez les solutions de securite antivirus et Internet ESET pour .