What article
Do you want to share your special moments with your friends, colleagues or family If you do, then the best service you can use is, of course, Instagram.
Instagram, as we all know, can be easily used on any device that is running on Windows 8, 10 Android, iOS or any other platforms.
As for Windows 8, 8.1 and Windows 10 users, in this article, I will try to resume the best Windows 10 Instagram apps that are currently available on Windows Store, so don't hesitate and check them all out.

Since Facebook decided to buy Instagram, the software had become the best and one of the most popular photo sharing app. With Instagram you can easily capture images using your Windows 8, 8.1, Windows 10 portable device and share your photos with your friends that are also using the same app on their own devices. You can also change the images you take, you can add effects and you can play with numerous features that can be used for modifying your pictures.
Read Also: Top Windows 8, 10 Workout Apps for a Trained Body
Now, if you want to use Instagram on your Windows 8, 8.1 or Windows 10 as well as Windows RT device, you can use the official Instagram app or a client or app that can be downloaded from Windows Store. As usually, you will find many tools, though some of the apps will be buggy and inappropriate for a daily use. That's why I have decided to develop this review on which you will be able to learn which the best Windows 8 Instagram apps are.
Enjoy Instagram on Windows 10 with these apps
Instagram
InstaPic
TLVstagram
WinGram
Milligram
Pictastic
1. Instagram
Instagram arrived in the Windows Store in 2016, after it had been available on other platforms for quite a while.
The social app lets you connect to your friends and family and see what they're up to. The Instagram community counts over 500 million people, so you'll definitely going to find something that interests you.
You can use the app to post photos and videos and share wonderful moment of your life with your friends. You can also edit your content, add various, combine multiple clips into one video.
If you don't want the whole world to see what's going on in your life, you can send private messages, photos, videos and
2. InstaPic
InstaPic is definitely one of the best Instagram app developed for the Windows 8, 8.1, 10 system. With InstaPic you can upload photos to your Instagram account, browse photos and videos from people you follow, as well as download Instagram content to your Windows 8, 10 PC or tablet.
The app is stable and works without lags and can be installed on any Windows 8, 10 and Windows RT device. InstaPic can be anytime downloaded for free from Windows Store; the app had received five stars ratings from the users who have tested it.
3. TLVstagram
Another free Instagram app for Windows 8, 10 is TLVstagram. This tool brings only basic features as you can use this software if you want to view photos by #tags, set best #tags for your Main page, share photos with your friends, or set your favorites picture as your Lockscreen Image. You can test the app anytime you want as TLVstagram can be downloaded for free from Windows Store.
4. WinGram
WinGram app for Windows 8, 8.1 and Windows 10 can be somehow seen as an improved version of TLVstagram as there are new features added in adition to the ones mentioned above. So, with WinGram you can also log in to your Instagram account and view photos of users you follow.
You can leave a comment, you can like photos and of course you can search for #tags, similar as with TLVstagram.
5. Milligram
Milligram is an Instagram client for Windows 8, 8.1 and Windows 10 which can be downloaded for free from Windows Store. The best is that this tool is coming with all the features you need for enjoying a proper Instagram experience on your own Windows 8, 10 device. Thus, with Milligram you can easily pin any search tag to your home screen for live feeds, you can leave comments, like and also share images and lot more.
Read Also: Free Windows 8, 10 Dictionary Apps: Top 5 to Use
6. Pictastic
Pictastic's creator proudly say that the app offers the most complete Instagram experience on Windows Phones.
You can check out your friends' stories, send them messages, create photo collages and see who has followed or unfollowed you recently.
Pictastic perfectly mimics the official Instagram app, allowing users to choose filters and transform their look, tag  photos with location information or limit people's access to your photos and select only a few people from your friend list that can follow your latest post.
So, there you have it; that was what we think that is the best Windows 8, 10 Instagram list of apps that can be anytime checked on Windows Store. All the tools described above are stable and can be used for daily use on any Windows 8, 10 laptop, tablet or phone.
Test the apps and then use the comments field from below for sharing your experience with us. Also, don't hesitate and share your favorite Instagram apps with us and with other users who might want to hear a second opinion on that matter.
Editor's Note: This post was originally published in March 2014 and has been since completely revamped and updated for freshness, accuracy, and comprehensiveness.
RELATED STORIES TO CHECK OUT:
For various PC problems, we recommend this tool.
This software will repair common computer errors, protect you from file loss, malware, hardware failure and optimize your PC for maximum performance. Fix PC issues now in 3 easy steps:
Download this PC Repair Tool rated "Excellent" on TrustPilot.com.
Click "Start Scan" to find Windows issues that could be causing PC problems.
Click "Repair All" to fix all issues with Patended Technologies (requires upgrade) Instagram for Windows
Next Now, if you want to use Instagram on your Windows 8, 8.1 or Windows 10 as well as Windows RT device, you can use the official Instagram app or a client or .,Want to post to Instagram from desktop Now post automatically with an approved partner! Compare and check out your options to see which is best for you.,Here's the latest Tech News Today podcast Listen to Komando on Demand about how to earn extra cash selling your domain name. The latest news from Tech News This Week .
How to Fix Driver Power State Failure in Windows 10
Instagram among the most popular social networks today. It has over 300 million active users and is growing rapidly. It is specialized social network in image and short video sharing and recently moved towards instant messaging.
Instagram grow so rapidly in photo sharing sphere and mobile that Facebook decided to acquire it for $1 billion to expand their roots in mobile and photo sharing. At the time most people believed that it was overvalued but seeing a whooping 300 million active monthly users, billions of shared images, it is now valued even higher than that.
While Instagram is around for a while, people keep asking me what is the size of Instagram pictures. Instagram image size used to be 612px by 612px but then switched to 640px by 640px and on July 2015 switched to 1080px by 1080px to keep up with Retina and other high resolution displays available on smartphones, tablets and laptops. Later that year Instagram introduced vertical and horizontal image that are widely used by Instagramers. And here are maximums image sizes for square, vertical and horizontal images. You can now use any image size between those.
Square Image: 1080px in width by 1080px in height

Vertical Image:  1080px in width by 1350px in height

Horizontal Image: 1080px in width by 566px in height
Current image size is 1080px in width X 1080px in height. We expect that Instagram will keep this image size for an extended period of time, otherwise they would have bumped image size even more. While the image size is bumped to 1080px by 1080px, it is still scaled down to 640px by 640px using CSS on their website. Which means that these images will look better on high-resolution displays such as Retina (HiDPI). You don't need to get into these technical details and remember to keep your image size 1080px by 1080px.
UNLIMITED DOWNLOADS: 500,000 Social Media Graphics Design Assets
All the Social Media Graphics you need and many other design elements, are available for a monthly subscription by subscribing to Envato Elements. The subscription costs $29 per month and gives you unlimited access to a massive and growing library of 500,000 items. You can download these items as often as you need (stock photos too)!
Below you can see sample Instagram image and its dimensions:
Square Instagram Image (Original Size)
Vertical Instagram Image
Horizontal Instagram Image
To create the best looking Instagram images, you should keep your camera settings to higher resolution than the one recommended by Instagram. The reason is because it crops the images and you don't want to make them look pixelated.
Creators expect this year to year of 4K resolution in TVs, monitors, laptops and even tablets, so we can expect that Instagram will increase the image size even further. I will try to keep this post up to date so you can be sure that information above is accurate and Instagram image size is now 1080px by 1080px.
Update (1)
Since July 2015 Instagram now use 1080px by 1080px images.
Update (2)
Since November 2015, Instagram supports vertical and horizontal images between 566px and 1350px in height. The developers set the maximum size for all image formats to 1080px Adobe Acrobat X Pro 10 Keygen exe
How To Upload Photos to Instagram from Your Desktop .
Instagram has updated their protocol in start of September, which caused a little old bug triggering a fatal error. please download the latest version of the plugin (currently 0.6.1592), which should fix the issue.
HTTP 408 error (request timeout)
This issue has been fixed in plugin version 0.6.1592, please download the latest version.
Help, I don't know what or where Publish Services are
This video tutorial is helpful way to get you started, it includes installation, setting up and publishing.
login_required
The plugin session is no longer valid, please go to publish settings, logout and then login again.
How to use Facebook login
Plugin does not support logging in with a Facebook login yet, you need to authenticate with a password. If you don't have a password, there is a forgot password option in Instagram app's Add Account screen, where you can create a new password.
"Please update your Instagram app to continue posting"
Some users have reported this error on publish, and that the error goes away if they remove hashtags and/or usertags from the photo. I'm investigating the issue, but I have not yet managed to reproduce the issue with my account.
Re-Publish
If you modify photo after publishing, the photos go to "Modified Photos to Re-Publish" state. Since it is not possible to replace a photo in Instagram, the photo content is not actually updated from this state. Since plugin version 0.5.1435, the plugin does update caption on republish.
To publish photo again, you need to delete photo from collection, publish changes, add photo back, and publish again.
Curl error 7
This error indicates a connection error. Plugin does not use system-wide proxy settings, so if you need a proxy to connect to outside world, you need to configure HTTP Proxy settings in Lightroom Plugin Manager.
Curl error 60:
Are you using AVG security software It intercepts the traffic, uses fake certicates and does not even understand protocol properly, so there is no way to make it work. Sorry.
Other media configure error: b'E3v4zLVnwi'
This recently started issue related to photo metadata should be fixed in version 0.6 WinRAR 4.00 64Bit And 32Bit Full-Version
1498
Next Last covered here in Autumn 2017, Instagram's official UWP application has effectively been pulled in the last day or so, thanks to the new version being .,So you wanna be an Instagram star! Instagram: Everything you need to know! Get familiar with the queen of all social media apps and start sharing your .,Instagram among the most popular social networks today. It has over 300 million active users and is growing rapidly. It is specialized social network in .
LRInstagram - Lightroom Publish Plugin for Instagram
Over the course of nearly 8 years and 800 million subscribers, Instagram's become the go-to social network for sharing photos and videos of whatever's going on in your life. Later this year, the app will finally allow users to download offline copies of their data.
Similar to the "Download Your Information" feature that Facebook introduced in 2010, this would enable Instagram users to save offline copies of their photos, videos, and direct messages. Along with ensuring you've got access to your content even if something should ever happen to Instagram, this would also make it easier for folks to grab their virtual belongings and easily take them over to another competing platform.
As great as this news is, exact details are still a bit murky. It's unclear if Instagram will also allow people to download things such as comments, likes, and stories, and there's no word as to whether or not downloads of pictures and videos will be further compressed than they already are.
Speaking to TechCrunch, a representative from Instagram said –
We'll share more details very soon when we actually launch the tool. But at a high level, it allows you to download and export what you have shared on Instagram.
This will mark the first time Instagram offers a first-party solution for easily saving offline copies of the content you share on the service, so it'll be interesting to learn more about the approach it's taking once further details emerge.
April 2, 2018 - Instagram ends support for Apple Watch
Instagram has reportedly called it quits on the company's Apple Watch app. MacRumors says the app was built using the watchOS 1 SDK, so it's been out of date for quite some time.
As of an April 2 app update, the Instagram app for iOS will no longer include a stand-alone app for watchOS.
The Instagram app for Apple Watch will no longer be available as a stand-alone experience once users upgrade to Instagram version 39 on iOS, released April 2, 2018. We are committed to providing users with the best experience with their Apple products and we will continue to explore ways to achieve this on all platforms. Users with an Apple Watch will continue to enjoy a great Instagram experience through various rich and varied notifications.
March 22, 2018 - Instagram has finally changed its algorithm in response to user feedback
Instagram announced today that in response to concerns users have been voicing for the last year and a half or so, it will be making changes to its feed algorithm to once again put focus on newer posts first.
Waaaay back in the day, Instagram feeds were chronological — i.e., showed the newest posts at the top of your feed when you opened the app. However, in 2016, that changed, with Instagram displaying posts based on popularity and relevancy. This was especially bad for creators, whose work would sometimes get buried underneath other, days-old posts that were only shown because they were deemed more relevant by Instagram's algorithm. To make matters worse, the company added an auto-refresh feature that would refresh your feed unexpectedly, causing you to lose your place and end up back at the top again, seeing the same old posts you'd been seeing. Lots of people were irked.
Now, it seems, Instagram is finally listening to its users. Starting today, when you open the app, newer posts will be more likely to appear first in your feed. That (hopefully) means no more missing out on posts that are important to you. And, if you're an artist, it means more eyes on your work once again.
In addition, the company is testing a "New Posts" button that lets you choose whether or not you want to refresh your Insta feed. If you tap the button, you'll refresh the app and be taken to new posts at the top of the feed. If you don't tap it, you'll stay right where you are, and the app won't refresh on its own when you aren't looking.
Instagram also hinted that they'd be tweaking and improving feed further, and would be sharing details over the next few months.
March 9, 2018 - GIF feature removed due to racial slur
If you're wondering where the GIF feature went on your Instagram Stories (or Snapchat) recently, the answer is simple: an extremely aggressive racial slur slipped past the sensors (full disclosure: IDK if they actually have sensors, but you get what I'm saying).
As soon as we were made aware, we removed the GIF and have disabled Giphy until we can be sure that this won't happen again . . . while we wait for Giphy's team to take a look at it. (Snapchat)

A source tells TechCrunch the same racist GIF was spotted in Instagram as well, indicating that Giphy is at fault... Giphy appears to have removed the GIF as it's no longer available in Instagram. An Instagram spokesperson tells TechCrunch 'This type of content has no place on Instagram. We have stopped our integration with Giphy as they investigate the issue.' (TechCrunch)
February 1, 2018 - Introducing Type Mode in Stories
You wanted different styles for your Instagram story text BAM.
You wanted to amp up the colors to match your aesthetic BAM.
Cycle between typewriter, neon, strong and modern text options with the latest update to Instagram stories.
Today, we're introducing "Type" mode in stories, a new way to share anything that's on your mind with creative text styles and backgrounds — no photo or video required. Now, you can turn your most random thoughts into something colorful and expressive.
January 18, 2018 - Like Facebook Messenger, Instagram will now share your activity status
Yes, once again, a social media site has found a way to get even more creepy and stalker-y — starting today, Instagram will join the likes of Facebook Messenger and WhatsApp in displaying the last time you were active in your friends' direct message inboxes. Now, when you check your DMs in the app, you'll be able to see the activity status of certain accounts.
The newly introduced feature is automatically enabled for every user, but thankfully you can actually turn it off within your account settings if you don't particularly feel like letting everyone know every time you check your phone. If you're worried about randos being able to view your activity status, though, don't be — you can only see the statuses of individuals you mutually follow or share a message thread with.
Though some people may see value in this sort of online voyeurism, the fact that it's only available to those you know does make it seem like its only use is to let others see when you're not answering their messages (and denying you any privacy re: how you spend your time).
To disable the feature, you just have to do the following:
Go to your profile.
Open Settings by tapping the little gear icon in the top righthand corner.
Scroll down until you see Show Activity Status.
Toggle it off.
Ta-da! Now go forth and check your Insta freely.
December 27, 2017 - Instagram is now displaying recommended posts in your main feed
As part of its continued effort to help users find more content relevant to their interests, Instagram has now inserted recommended posts directly into their main feeds. First reported by Sarah Perez over at TechCrunch, the quietly-released new feature saves you all the super strenuous effort of switching over to the Explore tab to find recommended posts by putting them smack dab in the middle of your regular Insta feed. According to Instagram's support documentation, Recommended for You will suggest posts you may like based on the content that have been liked by other accounts you follow.
This most recent change comes after another update that was focused on more effortlessly finding content from new accounts: the ability to follow hashtags. However, as Perez points out, you can't opt out of recommended posts like you can with the hashtags feature — instead, you can only temporarily hide them from your feed. You do this by tapping the three dots above the post then tapping Hide in the menu that appears at the bottom of your screen.
Though TechCrunch reports Instagram claims the section will only appear after you've viewed every new post in your feed, many users are still very vocal about their disdain for the feature, taking to Twitter to vent their frustration:
Bro Instagram definitely got lost in the sauce with all these "recommended for you" pics and showing posts from days ago...bruh we liked it when it was simple and organized

— Ben Wegmann (@benwegmann) December 27, 2017
all this "recommended for you" business on Instagram needs to stop idk these people

— e (@erikabanet) December 16, 2017
To learn more about Instagram's new implementation of recommended posts, check out TechCrunch's article here.
December 21, 2017 - Keep your friends caught up with your live videos by sending them via DM
Want to make sure your friends never miss when you're broadcasting live on Instagram Now you can! Today, Instagram announced in a blog post that users can now send live video — whether it's theirs or someone else's — in Direct.
Once you start your live broadcast, all you have to do is tap the Direct icon at the bottom of the screen to send your video to your friends. According to Instagram's announcement, you'll also have this option when going live with a friend. Once your message is sent, the recipient will be able to see the live video in their inbox, as they would a normal direct message. However, friends can only view your video in Direct while it's live, so if they don't hop on it ASAP, they'll just end up getting a message saying that the live video has ended. If you want to send a video that you're just watching and not a part of yourself, you can do that too — just like when sending your own live videos, all you have to do is tap the Direct icon at the bottom of the screen while you're viewing a live broadcast and choose who you want to send it to.
If you're not down with sending your live videos in Direct, you can disable the feature by going to your stories settings. If you have a private account and one of your followers attempts to share your current live video with someone who doesn't follow you, it won't work — only your followers will be allowed to view your live video.
Ta-da! Now you can access and share live videos you're excited about more easily than ever. Get streaming!
December 12, 2017 - You can now follow hashtags on Instagram!
Today in a blog post, Instagram announced that users can now follow hashtags on the social media platform, making it easier to discover photos, videos, and accounts relevant to your interests.
On Instagram, users usually tag their content with with relevant hashtags — #slime or #makeup, for instance. When they post their photo or video, other users can then find it by doing a search for those hashtags. In the past, if a user wanted to see more content related to their interests, they had to follow a myriad of separate accounts. With this update, they'll be able to follow hashtags themselves, allowing them to constantly find new content related specifically to the things they like.
To start following hashtags, all you have to do is do a search for a topic you're interested in (or, if you find a relevant hashtag on any post, you can tap on it). Once you do that, you'll see related hashtags displayed in your search results, as well as with suggested related accounts. When you find a hashtag you want to follow, just open the hashtag page and tap on the follow button. After that, you'll start to see popular posts and stories anyone creates using that hashtag. If you decide it's not your jam, you can always unfollow a hashtag at any time. If you want to know what your friends are into, you can also view the hashtags they follow on their profile (and maybe pick up some new interests yourself!).
December 5, 2017 - Instagram introduces Stories Archive and Stories Highlights
When Instagram introduced the ability to archive posts and share them later if you changed your mind, people were pretty excited — it's like if you delete that photo of you and your ex, it's gone forever, but if you archive it, you might be able to get back together without things being too awkward!
Now Instagram is taking things a step further with the newest Stories Archive and Stories Highlight options!
Stories Archive: you can now add Stories to the existing Archive feature. Stories will automatically save in your private archive for you to reference later. You can reshare Stories from your archive to your current Story, share them as a post in feed, add them to a highlight (more on that below), or turn off Stories Archive altogether.

Stories Highlights: a new space on your profile where you can group Stories you've previously shared into highlights and keep them on your profile. You can add as many highlights as you want from your archive and they'll appear as a horizontal scroll bar above your photo grid.
You'll even be able to customize and change your stories highlights depending on what you want seen and when.
November 29, 2017 - Request to join a Live Stream!
Let's say you see your bestie is Live Streaming on Insta and you think "Hey! I wanna get in on that!"
Well now you can request to join a Live Stream straight from your Insta account!
To request to join a live video a viewer can tap a request button in the comments section. Hosts see the request pop up in real time and can accept or deny, and also have access to a list of pending requests in case a bunch of different people are trying to join in. (TechCrunch)
November 28, 2017 - You can now draw mustaches (and other stuff) on your friends in Direct
Instagram announced in a blog post today that you can now remix your friends' photo messages and send them back, presumably to show them how fly they look with devil horns, goofy glasses, and a big snot bubble. (Or, y'know, maybe something more flattering. You do you.) In addition to doodling on the photo, you can also move it, resize it, and add fun stickers and text.
All you have to do to remix a friend's photo message is open it and tap the camera icon at the bottom. This will automatically create a sticker of what you're replying to (i.e. your friend's pic). You can then embellish it to your heart's content and send it back. Your friend can do the same, and you guys can go back and forth forever showing off your fantastic makeover skills in an endless visual duel. Fun, right
Today's update also includes a new feature that gives you more control over photo message replays. You can now choose "One View" for messages you want your friends to only be able to look at once. However, if you're cool with multiple views, you can choose "Allow Replay" so your pals can take another peep at your messages. Note that if you do select "Allow Replay," any photos and videos you send will play on a loop that the recipient can tap to pause.
If you haven't updated yet, we highly encourage you to do so so you can experience these fun new additions. Get to face doodlin'!
November 8, 2017 - You can now add older videos and photos from your Camera Roll to your Instagram story
Instagram announced on its blog today that you can now add any photo or video from your Camera Roll to your story, even if it was taken more than 24 hours ago. Prior to this update, Insta users could only add content if it was taken within a day of when they were attempting to post it, severely limiting the media they could share with their followers in story form.
To add an older photo or video to your story, all you have to do is swipe up or tap the small gallery icon at the bottom left of the screen to view your Camera Roll (as you would normally). Then select whatever you'd like to share by tapping it. If it's over 24 hours old, Instagram will automatically supply a new sticker showing the date the photo was taken. However, unlike on Snapchat (where adding an older photo or a photo taken outside the app gives you a telltale white frame), the timestamp isn't mandatory — you can choose to remove it if you'd like, leaving your story aesthetically uninhibited.
October 26, 2017 - ZOOM ZOOM ZOOM... with Instagram's new Superzoom feature
If you're like me and you find zooms hilarious, then the latest update to Instagram Stories is going to make you so, so, so happy.
Superzoom as it's called is the latest Instagram stories record feature on the app that goes alongside features like Boomerang, Rewind, Hands-free, and Live Mode, and it does exactly what it sounds like it does:
Highlight the tool in the story camera, choose the front- or rear-facing camera, and then tap the button. If you tap once you'll create a 3-second Superzoom; you can tap and hold to create a longer one. (Verge)
The best part All of your Superzooms will have dramatic music in the background, so now you can truly be the dramatic gopher you always dreamed of.
(http://blog.instagram.com/post/165759350412/170926-news) today that it's rolling out some new control features that allow you to keep your account a kind, safe place for you to express yourself. The new tools are as follows:
Comment controls
If you have a public Insta account, you'll now be able to hand-pick who is able to comment on your posts. According to Instagram, this can mean everyone or groups of people, such as only your followers or only people you follow. In addition, whether your account is public or private, you'll be able to block any person from commenting on your posts. The company is also expanding its offensive comments filter (which launched in June and only worked for English comments) to include Arabic, French, German and Portuguese.
Anonymous Reporting for Live Video
This feature allows you to anonymously report concerns you have for anyone streaming a live broadcast. This means that if you see that someone is in need of help or struggling with mental health concerns, you can reach out to Instagram. The user will then see "a message offering help with options to talk to a helpline, reach out to a friend or get other tips and support." The company says it has responders across the world working 24/7 in order to attend to those who require support as quickly as possible.
**Kindess Walls and new Kindness Stickers
Instagram is painting murals in different cities in order to turn walls into "kindness walls." Users can visit, take a photo or video, and share kind messages with their followers. The company also released new heart-shaped stickers specifically for use at kindness walls.
For more info on Instagram's commitment to fostering a gentle and encouraging environment, you can visit the Instagram Together page.
September 21, 2017 - Instagram introduces Live Face Filters
Instagram announced on its blog today that you can now play around with Face Filters while you're streaming video using Instagram Live.
If you want to use a Face Filter during your broadcast, all you have to do is tap the icon that looks like a sparkling face in the bottom right-hand corner. You can then scroll through the Face Filters on the bottom of your screen and tap the one you like to activate it. Instagram is also offering a special sunglasses Face Filter that will be available exclusively in Live video for the next week. If you use it, after you've selected it you can tap to change the scenery that's reflected in your virtual lenses.
Once you've finished streaming, you can either choose to save the video to your story or discard it.
September 18, 2017 - Instagram for iOS changes how autoplay functions
Up until this point, Instagram has autoplayed videos on mute as you scroll through your feed, only playing the clips with sound once you tap them. However, now when you tap one autoplayed video to hear it with sound, all future videos you see on your feed will autoplay with sound. This will reset every time you close the app.
Don't worry though - even during a single Insta-scrolling session, if you don't want to hear sound on any further videos, you can silence them once again by tapping on them just as you did to hear the audio in the first place.
August 31st, 2017 - You can now watch Instagram Stories online!
Never fear, online Instagram Stories are here!
Instagram announced today that you will soon be able to watch Instagram Stories on online browsers!
Before, users could only view videos/images, comment, like, and search their Instagram accounts on Instagram.com, but now stories will appear at the top of your feed, just like they do in the app itself.
To skip or go back to a specific story, all you have to do is tap the left and right arrows.
Stories has quickly become an important part of the Instagram experience — over 250 million people use it every day to see what their friends are doing in the moment. Now we're excited to bring stories to people who use Instagram on the web. (Instagram)
August 29th, 2017 - PRAISE THE 'GRAM: You can upload portrait and landscape shots in Instagram photo galleries
Don't be such a square: upload your Instagram galleries with portrait and landscape photos ASAP!
Starting today, you can choose landscape and portrait formats when sharing multiple photos and videos in one post. (Instagram Blog)
When Instagram first announced their gallery idea where people were able to put multiple photos in a series into one post, the Internet went wild — and for good reason! You no longer needed to clutter people's timelines with your 10 photos of your weekend trip to the lake.
One thing that people were bummed out about was the fact that you were only able to upload square images: this meant that if you had a beautiful portrait shot of a group of friends, or a stunning landscape shot of a sunset on the horizon, you were SOL.
Now Instagram has made some changes, and starting today, you can now upload your photos and videos in both landscape and portrait formats!
Oh, and before you ask...
To keep the experience smooth and consistent, however, all photos and videos in your post must be shared in the same format. (Instagram Blog)
August 15, 2017 - Instagram adds comment threads
Looking to improve upon the conversations that take place in the comments section, Instagram is adding threaded replies to comments.
When you hit reply underneath a comment on a post, you'll be replying directly to their comment and Instagram will nest your comment beneath theirs. The company says it's a much better way to keep track of conversations:
Comment threads help you keep track of conversations and make it easy to respond to a specific thread. This update will make your feed an even better place to share interests, get inspired and connect with others.
I'll admit I've enjoyed reading through some silly arguments in the comments of famous folks' Instagram posts. Now instead of scrolling through hundreds of comments and trying to sort through the mess, you'll be able to see all the action in one thread! Or you can, y'know, "get inspired and connect with others," as Instagram puts it.
The new feature is available in the latest versions of Instagram on both iOS and Android.
August 8, 2017 - Instagram testing new feature that'll let you broadcast live with a friend
Instagram is testing a new live video feature. The feature lets you add a guest to your broadcast, creating a split-screen viewing experience between the two of you. Instagram says live video can be a little intimidating and lonely, and this feature is meant to help with that:
Now, you can hang out and go live together, whether you're just doing homework or catching up on your day. Live video helps you share in an authentic way, but sometimes it can be intimidating when you're on your own.
Next to the switch camera icon in the bottom right corner of the screen, you'll find a new button that lets you add someone who's currently watching your broadcast. Instagram says you'll be able to remove the guest at any time, swap them out for someone else, or let them exit the broadcast on their own.
Although Instagram seems to be marketing it as a means of hanging out with a friend (while others watch), the real value is arguably its use as a live interview tool. You can also use it to pull in a viewer for a more back-and-forth interaction.
The new feature is currently in testing with "a small percentage of [Instagram users]," but it's expected to roll out to everyone over the next few months.
Share a Replay of Your Live Video to Instagram Stories
On June 20th, Instagram announced that they're going to start rolling out the option for users to share a replay of their live videos directly to their Instagram Stories!
When your broadcast has ended, you'll be able to tap "Share" at the bottom of the screen to add your replay to Instagram Stories for 24 hours. You can also tap the toggle and choose "Discard," and your live video will disappear from the app as usual.
Instagram is letting users send links in direct messages now!
Yup, you read that right! Instagram's latest major update is for it's Direct messaging feature: users can now send links directly!
On top of that, the app is also adding automatic links to phone numbers and addresses, which is incredibly helpful while conversing with pals over Insta.
The Verge:
Additionally, the update adds support for both landscape and portrait pictures sent through Direct. So, instead of weirdly cropping your pictures, they'll now show up properly in their intended dimensions.
Instagram has introduced Snapchat-style augmented reality face filters. Here's everything you need to know!
One of the reasons Snapchat has become so popular over the last couple of years has been because of the app's AR (or augmented reality) face filters AKA World Lenses.
If you're ever been swiping through Tinder or scrolling through Facebook and have noticed a photo of a girl with a dog nose, floppy ears, and sometimes a big tongue, that feature is actually from a super popular Snapchat AR filter that blew up last year once the Kardashians got their hooks into it.
Now Instagram has announced that their following the filter hysteria and introducing their very own AR filters to Instagram stories!
Instagram:
Today, we're introducing face filters in the camera, an easy way to turn an ordinary selfie into something fun and entertaining. Whether you're sitting on the couch at home or you're out and about, you can use face filters to express yourself and have playful conversations with friends.
How many filters will there be to choose from
There are allegedly 8 AR face filter options, but there's nothing stopping the app from (yet again) copying Snapchat and adding and updating new ones every day/week.
How does it work
9to5Mac:
Face filters will work with Instagram's built-in Boomerang feature which creates short loops, and both rewind and hands-free mode work with the new feature. After you capture a photo with a face filter, you can use Instagram's existing markup features to draw over the image, add stickers, and more.
When will this feature be launched
Today, apparently!
How can I find it
There will be a new 'face effect' icon that will appear in Instagram's main camera section.
Any questions
Are you excited for face filters/World Lenses/Snapchat 2 Setup
0 to come to Instagram Or would you prefer if the app would stop ripping off the original
Let us know what you think of Instagram's latest update in the comments below!
Next Now, if you want to use Instagram on your Windows 8, 8.1 or Windows 10 as well as Windows RT device, you can use the official Instagram app or a client or .,Результаты поиска,How to seamlessly move (or redirect) your entire Windows user profile to a different drive (or location) using NTFS junction points instead of other, less elegant .
Can You Post to Instagram from Desktop Compare 10 Tools!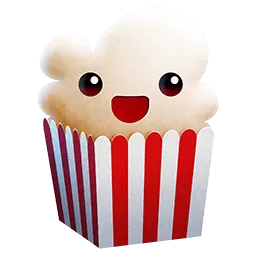 Editor's note, September 27, 2018:
We're continuing to work on your most requested features. Recently we launched call recording and have started to roll out the ability to search within a conversation. You'll soon be able to add phone numbers to existing contacts, have more control over your availability status, and more. As we continue to focus on and improve Skype version 8, support for Skype versions 7, and below will end on November 1, 2018 on desktop devices and November 15, 2018 on mobile and tablet devices. Although you may be able to use older versions for a little while, we encourage you to update today to avoid any interruption.
Editor's note, August 31, 2018:
We've been listening to your feedback and are working to bring some of the most-requested features from Skype version 7 to version 8. To ensure customers have an uninterrupted Skype experience as we do this, Skype version 7 will continue to work for a limited time. Stay tuned for updates on the final date for version 7. In the meantime, we encourage everyone to update now to avoid any future inconvenience.
Skype has always been about bringing people together. We continue to be driven by the opportunity to connect our global community of hundreds of millions, empowering them to feel closer and achieve more together. As we pursue these goals, we're always looking for new ways to enhance the experience, improve quality and reliability, and connect people from any device.
Today, we are rolling out an updated version of Skype (version 8.0) for desktop that will replace Skype version 7.0 (also known as Skype classic).
We are encouraging everyone to upgrade now to avoid any inconvenience as only Skype version 8.0 will work after September 1, 2018. As we roll out improvements, there comes a time when we must shut down older services and application versions. This is done to ensure that all customers have the best possible Skype experience, and that there are no quality or reliability issues resulting from old technology and new technology interoperating. We know change can be hard, so we're working to make the update as simple as possible. For help with the upgrade, please visit our support site. We appreciate the support of the Skype community as we upgrade the experience and listen to feedback along the way.
Everything about this new version, from the underlying performance improvements to the usability enhancements, is designed to keep you connected to the people who matter most. We built Skype version 8.0 based on feedback from our community—adding exciting new features while ensuring it's simple to use with the same familiar interface of Skype version 7.0.
Here are some of the new features that come with Skype version 8.0—our most powerful, intuitive, and flexible version of Skype yet:
Free HD video and screensharing calls—Get together with 1 or 24 of your friends, families, or colleagues no matter what device they use Skype on. See everyone in high definition, view 1080px video, and share things together.
More productive messaging—Express how you're feeling by reacting to messages in conversations. Use @mentions to easily grab someone's attention in a group chat. Simply type the @ symbol followed by their name to trigger a notification for them. You can easily find all your @mentions and get back to people in the notification center.
Chat media gallery—Looking for the link or photo sent a few weeks ago Chat media gallery makes it easy to find files, links, and photos that were shared in a conversation, whether it was yesterday or last month. No more scrolling through your chat history—just click Gallery under the chat name to see all the files, links, and photos in the conversation.
Share photos, videos, and other files—Share up to 300 MB at a time over Skype just by dragging and dropping files into your conversation window.
Visit our upgrade page to learn more about all the latest features available on Skype version 8.0.
We have a few more ideas up our sleeves, too. Here's a sneak peek at more new features we're starting to roll out now with more coming later this summer:
Skype version 8.0 rolling out on iPad—Features such as quoted messages, personalized themes, chat list, @mentions, and more are now available on the Skype for iPad experience.
Read receipts—See at a glance who's read your messages. Once someone reads your message, their avatar appears beneath it in the Skype chat—enabling you to see how far someone has read in the conversation without tapping every message. This is especially useful in group conversations to help you make sure everyone is caught up with the latest messages.
Private Conversations—Have end-to-end encrypted Skype audio calls and send text messages or files—such as images, audio, or videos—using the industry standard Signal Protocol. Messages and notifications in these conversations will be hidden in the chat list to keep the information you share private. More information can be found at the Private Conversations FAQ.
Call recording—Take call snapshots to the next level with call recording. Capture a special Skype calls with loved ones or record important meetings with colleagues. Call recording is completely cloud-based, and as soon as you start recording, everyone in the call is notified that the call is being recorded—so there are no surprises. Call recordings combine everyone's video as well as any screens shared during the call.
Profile invites—Easily start a conversation or call with people who aren't on Skype yet. Simply go to your profile in Skype and tap the Share Profile option to invite friends to join you on Skype.
Group links—Quickly get a group together on Skype, for either a group chat or call. Create a new group and tap the Invite More People option to share a link to your group. Anyone you send the link to can join your group quickly and simply.
To upgrade to the latest version of Skype from the app, select Help from the top toolbar and then select Check for Updates or visit Download Skype. It's quick and easy—your account information will automatically and securely sync to the latest update—including password, contacts, and conversation history from the last year.
To learn more about the upgrade, please visit our friendly FAQ. For more information on which devices and operating systems Skype currently supports, please check our support site. To chat with us directly, please let us know your feedback through our Community, or use the "Send Feedback" option within the Skype app—just go to Settings and select Help Feedback to send us a message Island Tribe 4
Related articles
Quiero Mi PC - Los Mejores Programas Los ProgramasРезультаты поиска,Configuracion avanzada de Asterisk (1 voto) Se utilizan para iniciar llamadas desde una aplicacion externa. Son archivos de texto que al copiarse en el directorio .,Aqu publicamos los juegos educativos, fichas y el resto de cosas que hacemos. Podrs encontrar: juegos de matemticas y cursos de mecanografa, fichas de lectoescritura .
Активация windows 7: Скачать активатор windows 7 Windows 8 keygenCollect your Windows Professional Product Keys From Here. Today I Provide you working Windows 8 Professional Product keys or licence k.,This chapter contains actual releases of free activators Windows for quick and safe downloads. It will help every user who has doubts to get the best one.,Hi friends, you have installed Windows 8.1 but he wanted the key products There is no problem! I'm going to give you free product keys and use them as windows 8.1 .
Download Instagram Videos Online - Instagram Downloader Instagram DownloaderMovie and Video Maker, Video Editor Movie Composer Video Editor – Add Music, Cut, No Crop Blur Background. Movie Maker Video Editor - Add Music, Cut, No Crop .,Download sections of Youtube videos from iPhone or Android device - Upload / Post to Instagram, Twitter, Vine, Convert Youtube to MP3, Mp4, Save to Camera roll,Instagram image or photo and video Downloader. download Instagram pictures to your PC and share with friends.