Contents
This page is about the 2011 remastered game. For the original game, see Halo: Combat Evolved.
Campaign, Cooperative Play, Multiplayer, Forge, Theater.
Mature (M) for Blood and Gore, and Violence [1]
Skywalker Orchestra[Notes 1]
XBOX Marketplace
:
Halo: Combat Evolved Anniversary

Halo: Combat Evolved Anniversary (also referred to as Halo: Anniversary, Halo: CE Anniversary or Halo: CEA) is a sci-fi first-person shooter video game set in the Halo Universe and is a graphical enhancement of 2001's Halo: Combat Evolved, featuring extra content, HD visual rendering, replaced HD audio and re-styled sound tracks. Halo: CEA was announced at Microsoft's E3 2011 press conference along with Halo 4. It received its "gold status" [Notes 2] on 10/19/11.[2]
343 Industries, in collaboration with Saber Interactive, released Halo: CEA on November 15, 2011, the 10th anniversary of the original title's launch. The game features 7 multiplayer maps, including 6 remade competitive maps from Halo: Combat Evolved, Halo PC, and Halo 2, as well as a new Firefight map, bundled together as the Anniversary map pack DLC for Halo: Reach. The game also features support for Xbox Live multiplayer matchmaking, achievements, terminals, more easter eggs, and the ability to play Co-Op campaign over Xbox Live.[3] The game utilizes 3D technology and the Kinect Sensor.[4] The campaign runs on the Saber3d engine, whereas multiplayer is powered by a slightly modified Halo: Reach engine.[5]
A further enhanced remake was included in Halo: The Master Chief Collection, with a faster framerate of 60fps and a higher resolution of 1080p. 3D and Kinect support was dropped, and the original 2001 multiplayer was added (replacing the Reach multiplayer). Like all games in the collection, Campaign Scoring was also implemented.
Campaign
Edit
Main article: Battle of Installation 04
Halo: Combat Evolved Anniversary's campaign maintains the same story as Halo: Combat Evolved, with the addition of Xbox 360 achievements, in game terminals, skulls, and online Co-op. It also has a new feature: when the player presses the back button on the Xbox 360 controller, the game will switch from the updated graphics engine to the original, and vice-versa. For the story, see Halo: Combat Evolved. Anniversary also has subtitles available for in-game and combat dialogue.
Gameplay
Edit
Campaign
Edit
Halo: Combat Evolved Anniversary's levels consist of all the levels featured in Halo: Combat Evolved.
10 levels in total:
| Image | Mission | Description |
| --- | --- | --- |
| | The Pillar of Autumn | "Escape intact as Covenant forces board your ship." |
| | Halo | "Seek out surviving Marines and help them fight the Covenant." |
| | The Truth and Reconciliation | "Board a Covenant ship in an attempt to rescue Captain Keyes." |
| | The Silent Cartographer | "Search for the map room that will lead you to the secrets of Halo." |
| | Assault on the Control Room | "Defend the Control Room against wave after wave of Covenant troops." |
| | 343 Guilty Spark | "Creep through a swamp to meet the only enemy the Covenant fear." |
| | The Library | "Fight your way through an ancient security facility in search of the Index." |
| | Two Betrayals | "Re-activate the weapon at the heart of Halo... and learn the truth." |
| | Keyes | "Stage a one-cyborg assault on a Covenant ship and bring back the Captain." |
| | The Maw | "Destroy Halo before Halo destroys all life in the galaxy." |
Accompanying each level is a Terminal video, narrated by 343 Guilty Spark, depicting events that have, or are occurring on Halo. Some details in the terminal videos are said to be clues for Halo 4.
Kinect Support
Edit
Halo: Combat Evolved Anniversary is the first Halo game to feature Kinect integration. With Kinect, players can use voice commands to throw grenades, reload, and analyze both animate and inanimate objects, then store the info on a database, called the Library. Kinect is not included on the disc, it is an automatic update on November 15. Additional features like the Library and Analyze Mode are inaccessible without Kinect.
Terminals
Edit
Terminals are a new feature added to the game by 343 Industries. There are 10 terminals scattered across all the missions of the game, in which one terminal is present per level. Because the original game did not feature them, terminals can only be seen with the HD graphics on.
These terminals reveal to the player more details regarding Installation 04, certain individuals, and Halo 4.
Multiplayer
Edit
Main article: Anniversary map pack
Halo: Combat Evolved Anniversary supports cooperative campaign and competitive multiplayer modes. The campaign mode uses a remastered version of the original Halo: Combat Evolved engine. The original multiplayer maps do not return for the remake, and have been replaced with the Anniversary Map Pack, which uses the Halo: Reach engine. The multiplayer beta was released on October 4, 2011.[6]
Multiplayer Maps
Edit
The game features seven multiplayer maps, utilizing the Halo: Reach engine. Six of these are updated and re-released competitive multiplayer maps from Halo: Combat Evolved, Halo PC, and Halo 2. Each map includes two variants, one classic variant (which takes the name of the map of which it was based on), and a second variant which is enhanced to utilize Reach's new sandbox and features. For example, Battle Canyon (the second variant of Battle Creek) includes additional indoor sections behind the bases, while Battle Creek has these sections blocked to retain the classic layout. In Damnation, the gaps between the bridge down by the waterfall is lacking, but in Penance, they are connected. These gaps are also forge-able.
The new maps don't just utilize the Halo: Reach engine, but were actually merged with the Halo: Reach server (similar to Halo 3 and Halo 3: ODST). The Anniversary Map Pack was released on Xbox Live Marketplace as DLC for Halo: Reach, so that those who do not own Halo: Combat Evolved Anniversary could also play on them.
Multiplayer maps in Halo: Combat Evolved Anniversary include:
| Image | Map |
| --- | --- |
| | Battle Canyon (Battle Creek Anniversary) |
| | High Noon (Hang 'Em High Anniversary) |
| | Penance (Damnation Anniversary) |
| | Ridgeline (Timberland Anniversary)[7] |
| | Solitary (Prisoner Anniversary)[8] |
| | Breakneck (Headlong Anniversary) |
Firefight
Edit
Main article: Installation 04
This map is set at the cliff-side beam emitter encounter in one of the last three encounters of Halo: Combat Evolved's second level Halo. The map is vehicle-based, and unlike previous Firefight maps, it contains friendly ODSTs that help out the players in their fight against the Covenant. The Flood do not make their appearance in Firefight.
Multiplayer playlists
Edit
Halo: Combat Evolved Anniversary matchmaking contains 4 different playlists; each has their own purpose. However, in August 2012, All of the anniversary playlists except Anniversary Classic and Anniversary Firefight were discontinued.
Anniversary BTB
Anniversary FFA
Anniversary Firefight
Anniversary Classic
Anniversary Squad
Development
Edit
343 Industries was utilizing the original Halo: Combat Evolved engine and Saber3d engine in campaign and the Halo: Reach engine in multiplayer to make the original Halo: Combat Evolved look and feel like a game created in 2011. They kept some of the audio and replaced other parts entirely with faithful "re-orchestrations" of the original recordings.
Engine
Edit
The campaign runs on the original engine, whereas multiplayer is powered by the Halo: Reach, engine which was worked on by Certain Affinity.[5] 343 Industries graphically revamped the entire game and the level design in the campaign is more enhanced. This means that everything is more detailed and includes more assets to fill in the blank space that Halo: CE left behind. In addition, in 343's ViDoc on Halo: Anniversary, they confirmed that the player has the option to switch between old graphics and revamped graphics with the push of a button. That mode is called Classic Mode. However, the developers are not sacrificing the original feel of the gameplay. Halo: Anniversary is simply adding an additional layer of graphics on top of the original game ones, hence being able to switch between the old and revamped graphics, and thus keeping the original gameplay and physics of the game intact.
Audio
Edit
Halo: CE Anniversary retains some of the original audio from Halo: Combat Evolved, though it was remastered to sound clearer, allowing it to work seamlessly in 5.1 surround sound. Pyramind Studios were in charge of remastering, re-orchestrating and re-recording Martin O'Donnell's soundtrack, and Skywalker Orchestra recorded the orchestral pieces from the soundtrack at Skywalker Ranch. Halo: Anniversary features both the original and remastered soundtracks, giving players the choice of which soundtrack they wish to hear during the campaign. This will have to be selected from the main menu and cannot be changed during gameplay in the same way as classic graphics mode can.
Soundtrack
Edit
Main article: Halo: Combat Evolved Anniversary Original Soundtrack
The Halo: Anniversary soundtrack includes 39 tracks on 2 discs. Many of the song titles are derived from the song titles of the Combat Evolved soundtrack.
Achievements
Edit
Main article: List of Achievements for Halo: Combat Evolved Anniversary
Marketing promotions
Edit
Trailers
Edit
Halo: Combat Evolved Anniversary E3 2011 Tribute trailer
Edit
The Halo: Combat Evolved Anniversary trailer was announced at E3 2011, allowing the audience to stare in awe. Later, it was followed up with the teaser trailer for Halo 4.
Halo Anniversary Exclusive
Edit
A 343 Industries Video Documentary was released shortly after the unveiling of the Halo 4 Teaser, which contained some extra footage and additional information on Halo: Combat Evolved Anniversary.
Halo: Anniversary Exclusive Pre-Order Grunt Funeral Skull
Edit
This video showed viewers new footage of Halo: Combat Evolved Anniversary, and a new skull called the Grunt Funeral Skull, which makes Unggoy explode like a plasma grenade three seconds after death. This skull is available when the game is pre-ordered.
Halo: Anniversary Exclusive Pre-Order Master Chief Avatar Armor
Edit
If pre-ordered, you will receive a redeemable code to get the exclusive Master Chief avatar armor. The style of the armor is his original Mark V Mjolnir Armor as opposed to his current Mark VI Mjolnir Armor, there are two codes, one for a female avatar and one for a male avatar. They are both included on the code card.
Halo: Anniversary Exclusive Pre-Order Concept Art Booklet
Edit
In the United Kingdom when pre-ordered from GAME or Gamestation, you will receive a booklet called "Halo: The Art Of Building Worlds" that contains 'ground breaking' concept art 'sweeping landscapes from the "Halo" universe' and shows 'evolution of John-117'.
Trivia
Edit
343i originally attempted to re-use Halo Reach's Mark V(B)'s Mark V configuration model to depict Master Chief rather than create a new model of the original Mark V Mjolnir Armor. This plan was eventually dropped, as it was unanimously decided that the model "just didn't look like Master Chief," and a new model of the Mark V armor was created.
In the settings, the player has the option of using either the classic music or the re-mastered music. However, the game's redone sound effects cannot be replaced by the original game's sound effects.
Despite the fact that Pillar of Autumn

'

s crew are Marines, they wear UNSC Army Battle Dress Uniforms.

All of the marines have Sergeant's chevrons on their chest, regardless of in-game rank.

The Multiplayer portion of the game has Forge mode.
In pre-release CEA videos and images, the MA37 Assault Rifle and M6G Pistol from Halo: Reach were used as placeholders.
343 Industries "revisited" the game's cut scenes to improve the animation of characters and camera angles. Unfortunately, the transitions between cutscenes and gameplay are broken up by a noticeable loading stutter, unlike the smooth transitions of the original game.
During the last Legendary cutscene, the remastered version features a Sangheili Zealot instead of a Stealth Sangheili, and Johnson touches the Sangheili's rear instead of the other way around.
The new graphics were simply relayered over the originals, and the hitboxes did not change. The new graphics do not match the original graphical layouts 100%, which means that it is possible to shoot and throw grenades through the expanded corners in the walls of the Truth and Reconciliation, but enemies will be able to see you before you see them. Conversely, the rock corner before the first pair of hunters in The Silent Cartographer shrinks and you can spy on the Hunters before they see you.
If you go over a Sniper Rifle in original graphics, the weapon swap prompt incorrectly displays the Halo 3 Sniper Rifle instead of the correct one.
Halo: Combat Evolved Anniversary and Halo: Reach are both featured in the Halo Origins Bundle.
Some minor changes were made to the HUD, for example the addition of a small incline splitting the top line in the shield meter into two. These changes do not revert when switching to classic mode.
Gallery
Edit
[10]
Add a photo to this gallery
The box art for the Master Chief Collection.
Notes
Edit
↑

Some of the original audio by Martin O'Donnell and Michael Salvatori was retained.

↑ Gold status is the last phase of game development in which the game is finished 5176 For more information, see here
Sources
Edit
Next Halo 4 — видеоигра в жанре FPS, разработанная компанией 343 Industries для игровой консоли Xbox 360.,Skulls - Halo: Combat Evolved Anniversary: A popular Halo 2 innovation was the addition ofSkulls - hidden objects that change gameplay. Halo: Combat .,Halo: Combat Evolved fu il primo grande successo in fatto di vendite su Xbox, raggiungendo quota 6,43 milioni di copie vendute, di cui 5 milioni solo negli Stati .
Halo Original Soundtrack - Wikipedia
Halo Combat Evolved Free Download PC game Setup for Windows. It is a military science fiction shooter game which revolves around Master Chief OceanOfGames, Ocean Of Games, OceanGames PC
Halo Combat Evolved PC Game Overview
Halo Combat EvolvedPC Game is developed Bungie and published by Microsoft Game Studios . It is a very exciting game released on 15 November 2001. In this game a soldier has to fight against aliens who tries to expose secrets. It is declared as the fourth best shooter 3D game. The game features many new options where the character can move around, they have different new and latest vehicles available which can be controlled by the player himself. The game can be changed to different view i.e. first person view and third person view. Player would be able to detect if any alien, vehicle or object come near to him. One of the important feature in the game is health shield which decreases. If he gets damage whilefight with his enemies. If he continuously gets kicks and damage from the opposing party then there are chances of his death.If you like playing shootinggames then there is another game from this series that you may like to play is called Halo 2 . You can download it free from our website.
In the game Halo Combat Evolved best thing is its 3D graphics visual effects and a great customized dynamic environment. Artificial Intelligence techniques used in game are much improved. Some latest technology weapons are used inthe game. Which also has the ability to silently kill the enemies without any alert or noise. Player can choose team, can determine characteristics of the team dynamically. There is another game that you may like to play is called Soldier of Fortune II Double Helix . Download it free from our website.
Features ofHalo Combat Evolved PC Game
Following are the main features of Halo Combat Evolved Free DownloadPC Game that you will be able to experience after the first install on your Operating System.
The graphics and visual effects are amazing
It is a first person shootergame
Full dynamic and customisable game
Latest technology weaponsareintroduced
System Requirements ofHalo Combat EvolvedPC Game
Before you start Halo Combat EvolvedGameFree Downloadmake sure your PC meets minimum system requirements
Operating System: Windows XP/ Windows 7
CPU:Pentium 4 1.8GHz
RAM: 512 MB
Hard disk Space: 1.2GB
Click on below button to start Halo Combat Evolved Free Download.It is a full and complete game. Just download and start playing it. We have provided direct link full setup of the game.
Click below Button and Wait For Few Seconds On Next Page. Download Will Start Automatically. Installation Guide Video is also on bottom of Next page.
Action Halo OceanOfGames OceanOfGames
Any Video Converter-Free
Com Sci Fi Shooting Games War
Halo 1: Combat Evolved - Download PC Games For Free
Halo 1: Combat Evolved Download:
Halo: Combat Evolved, is the best action game and is also referred as Halo: CE, or simply Halo. It is a first person shooter game developed by Bungie Software and published by Microsoft Game Studios.  
Halo: Combat Evolved
is
also known as
Halo 1
and after this game Halo 2 was released which was also a successful release
.
 The controls in
Halo
are as good as any FPS game and you will immediately feel at ease blasting away alien intruders, launching grenades and strafing behind pillars and walls. The graphics are a little outdated, after all this is a game released in 2003, yet you won't suffer any lags and scenery and little details are on the whole satisfactory. At least it won't distract you whilst on your various missions.
One of the great features of Halo 1: Combat Evolved is the number of vehicles and weapons at your disposal like the Warthog or Banshee. The artificial intelligence in Halo: Combat Evolved is well developed and the three levels of difficulty should keep you well occupied. Another great feature in Halo: Combat Evolved is the multiplayer, with classic death match, capture the flag and king of the hill games great fun among friends.
As a first-person shooter, Halo: Combat Evolved has a gameplay fundamentally similar to that of its peers, focusing on combat in a 3D environment, and taking place almost entirely from a character's eye view. The player can move around and look up, down, left or right. The game features vehicles, ranging from armored jeeps and tanks to alien hovercraft and aircraft, many of which can be controlled by the player. The game switches to the third-person perspective during vehicle use for pilots and mounted gun operators passengers maintain a first-person view.
The player character in Halo 1 Game is equipped with a damage absorbing energy shield, in addition to hit points. The shield's charge appears as a blue bar in the upper right hand corner of the game's heads-up display. When the shield is fully depleted, the player is highly vulnerable, and further damage is applied directly to the character's health level. Critically, the shield will recharge if no further damage is taken for a short period. This regenerating shield is a departure from FPS games of the time which force the player to rely upon pickups of health and armor. Halo's arsenal consists of weapons from science fiction. The game has been praised for giving each weapon a unique purpose, thus making them useful in different scenarios. For example, plasma weapons need time to cool if fired too rapidly, but cannot be reloaded and must be discarded upon depletion of battery. In contrast, conventional firearms cannot overheat, but require reloading and ammunition. If you liked this game and you want to try next release of this game, then try --->>> Download Halo 2 PC Game.
The player character is Master Chief Petty Officer John-117, one of the few surviving super soldiers of the SPARTAN-II project, and the main character of the story. Accompanying the Master Chief is the Pillar of Autumn's feminine artificial intelligence construct, Cortana, who resides in a neural implant connected to his battle armor, codenamed MJOLNIR Mark V. The Pillar of Autumn's captain, Jacob Keyes, is also a major character, with Staff Sergeant Avery Junior Johnson as a supporting character.
Operating System: Microsoft Windows 98, XP, Vista, 7
Processor: 733 MHz processor.
DirectX: DirectX 9.0
Memory: 128 MB of RAM.
Hard Disk: 1.2 GB of free hard disk space.
Video card: 32 MB with 3D Transform and Lighting capable.
CD Rom: 8X.
Sound: Sound card, speakers, or headphones with multiplayer play.
- Multiplayer servers require broadband to run a server.
- Additionally, you must have an Internet Service provider
 or a Local Area Network (LAN), if you want to play multi-player games sauerbraten 2
 Halo 1 Screenshots 
 Halo 1 Gameplay Trailer 
 Halo 1 Download 
Click Here To Download
Description: Free Download Halo 1: Combat Evolved PC Game Full Version
Rating: 5
Reviewed: 37 Users
Items Reviewed: Free Download Halo 1: Combat Evolved PC Game Full Version
Permalink : Free Download Halo 1: Combat Evolved PC Game Full Version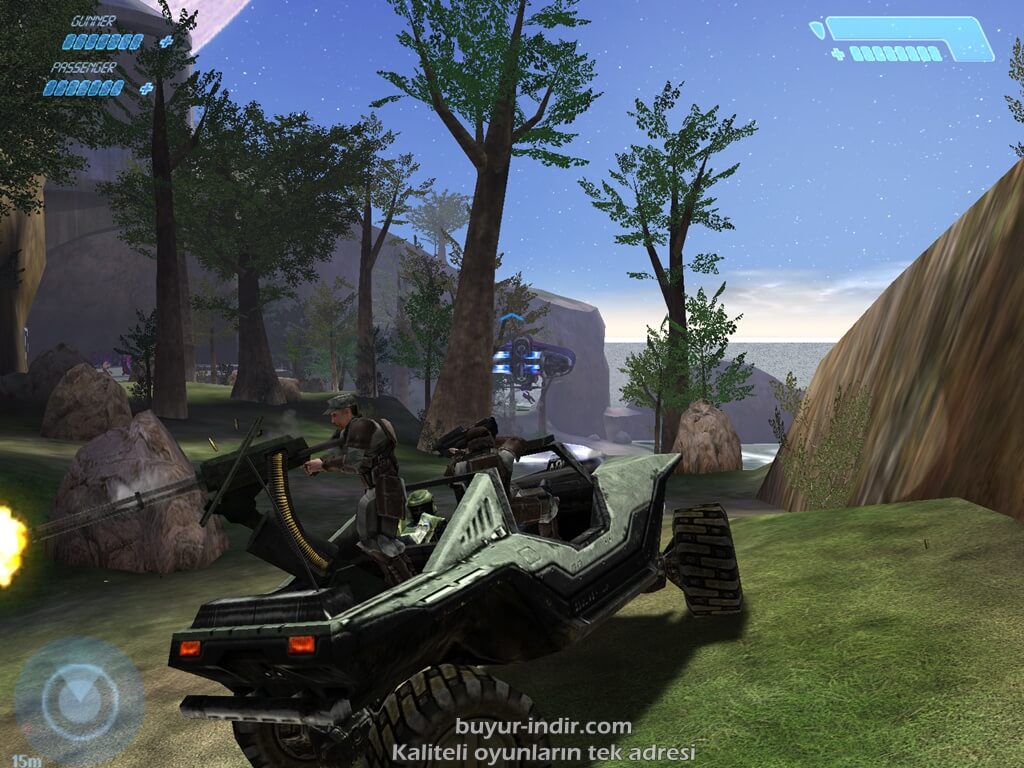 Next A Flood Combat Form is a sentient being that has been infected by the Flood parasite via an Infection Form or Flood Spores, mutating the victim into a basic combat .,HaloRuns is home to Halo speedrun record tracking, with a comprehensive ranking system, leaderboards, videos and live streams.,Halo: Combat Evolved : Halo: Combat Evolved Anniversary :
Halo: Combat Evolved - Wikipedia
This article does not meet the grammar standards of Halo Nation. Please

repair this article

so that it meets our standard.
Varies by victim
Sangheili form: 195 centimetres (6 ft 5 in) - 252.5 centimetres (8 ft 3.4 in)
Human form: 182.5 centimetres (5 ft 11.9 in) - 197.5 centimetres (6 ft 5.8 in)
Host body covered with greenish-gray decaying skin (more so in
Halo: Combat Evolved
) and armed with mutated appendages. The host's head is pushed aside to make room for the Infection Form.
Human
Sangheili
Jiralhanae
Unggoy
Kig-Yar
Forerunner
Lunging at a victim, whipping with appendages and using held weapon
Bero 'Kusovai
Wallace Jenkins
Manuel Mendoza
| | | |
| --- | --- | --- |
| | Knowing that monster firing a Battle Rifle at you used to be Kevin from 2nd Platoon is just creepy. That could be me. | |
— Specialist Archibald Berger [1]

A Flood Combat Form[2] is a sentient being that has been infected by the Flood parasite via an Infection Form or Flood Spores, mutating the victim into a basic combat unit for use by the Flood. They are extremely dangerous, but can be easily defeated when alone or feral. However, when under the control of a Gravemind they can be coordinated and deadly.
Pathology
Edit
A Combat Form is not a natural organism, but rather a mutated host infected by parasitic Flood Super Cells implanted by an Infection Form. Successful creation of a Combat Form requires a host with sufficient biomass and calcium storage, and an Infection Form to infect the host. After mutation begins, the infection Form attaches with one of its tentacles, which it uses to establish a neural connection that allows it to command the host's nervous system, thus rendering command of the legs and arms useless. During the infection process, the host's internal organs are liquefied, and the nutrients from them are used to develop the tentacles and other appendages.
A host becomes a Combat Form after an Infection Form enters its body. Transformation involves brutal mutations that makes the host more suitable for combat. This process is presumably very painful and terrifying, and will kill the host; though, in certain circumstances, the host is still alive. Once fully transformed, the Infection Form has total control over the host's body and changes the physical appearance of the host to better suit its own needs (although an infected host will be roughly the same size as it was before). On rare occasions, this effect may be weakened by time in stasis for the Infection Form, allowing the host to regain some control, as in the case of Private First Class Wallace Jenkins.[3] Combat Forms retain the host's previous attributes, therefore they can wield weapons, and drive and board enemy vehicles. However, Infection Forms do not require their hosts to still be alive for infection. Even dead hosts are suitable for conversion into a Combat Form; infection forms can infect recently deceased hosts and reanimate them in much the same way as they would living hosts. Although the brain tissue remains dead, the victim's biomass and calcium reserves are sufficient to warrant infection.
In the initial stage of a Flood outbreak, the Feral Stage, Combat Forms communicate using pheromones and have one instinctual behavior; to secure new hosts to strengthen the local controlling intelligence. Once a sufficient store of biomass is available the Flood enters the Coordinated Stage, and begins forming Pure Form Flood, with the Combat Forms being used either as defensive units or calcium/biomass reserves.
Infected hosts are rapidly digested while being converted, which leaves the host severely ravaged and decayed, much like a corpse that has been exhumed a few weeks after its burial.[4] Flood infection is a rapid and efficient biological process, as it can take under a minute in certain cases. A group of Flood will occasionally go after Sentinels if they are perceived to be the greatest threat in the area, although they are unable to be infected by the Flood due to their robotic and inorganic nature.
Types of Combat Forms
Edit
A specific creature is needed for the infection and creation of a Combat Form. Of the various Covenant races, only a few species meet the necessary requirements. Species known to be immune to conversion include the Mgalekgolo/Lekgolo, whose complete lack of skeletal calcium (i.e. bones) and central nervous system, colonial physiology, and insufficient biomass per individual worm make infection and neural synchronization impossible for Infection Forms, the Yanme'e, whose exoskeleton lacks the required amount of calcium which renders infection impossible, and the Huragok, which is an artificial, gas-based organism, and therefore believed to be immune. Even though the above species are immune to conversion into combat forms, they are still probably used for extra biomass.
All victims of the Flood's infection, regardless of their physiology, will undergo the reanimation process where the hosts will experience its skin decaying rapidly (if they were infected while alive), growing whip-like appendages which will serve as their primary melee weapon in close-combat situations and have their heads (which are useless to the Infection Form, as it is now in command of any and all neural activity) pushed aside. In Halo 3, the reanimation process can be witnessed; the host will twitch around in pain and eventually collapse on the ground. For a live transformation, the Infection Form will force the host's neck to be snapped, thus allowing the Infection Form to gain complete control over the host's body. Afterward, the whip appendages will force itself out of host's left arm, and the Infection Form will force itself out of the host's chest.
If available, the Combat Forms are able to wield the arsenals of the UNSC and those of the Covenant. In Halo 2, all Combat Forms are also capable of driving and boarding vehicles. In Halo 3, the Combat Forms lose the ability to drive vehicles, though they are still capable of boarding any slow moving vehicle and attacking the player with their whip appendages.
All forms of Flood Combat Forms have the capacity to easily escape from nearby grenades. Out of all of them, the Sangheili forms have the highest chance of evading grenades, often leaping away from them. Other Combat Forms, like the Jiralhanae, usually either ignore them or make a failed attempt to protect themselves from the blast. However, if stuck, Combat Forms may charge towards the player in an attempt to lower their shields or kill them.
Human Form
Edit
The Human Combat Form is significantly smaller than other forms due to their original smaller size. As with other Combat Forms, it is capable of sustaining massive physical damage before being unusable to the Flood Infection Form; in fact, as long as the chest cavity and legs remain intact, it will continue to fight. Although it cannot take as much damage as the Sangheili Combat Form can, the Human Form has some advantages.
It seems to be more alert and is quicker to melee an opponent. It also presents a smaller, harder target to hit, especially the Infection Form, as it isn't protruding out of the body as much as those of Sangheili Forms. However, in Halo 3, the Human form becomes an easier target to hit; the Infection Form protrudes a lot more out of the host's chest and becomes a visibly significant target, and it seems to be significantly slower.
They can take more melee hits than its Jiralhanae version, so it is advised to avoid melee combat with them apart from the Energy Sword or Gravity Hammer as these are the only two weapons that can destroy them instantly. If meleeing, try to aim for the Infection Form lodged in its chest for a faster kill, as hitting the head or arms barely deals any damage.
There are two animations for a live transformation in Halo 3, the former being that the Marine will hold their chest where the Infection Form entered and will fall on their knees and commit forced-suicide by snapping their neck. The host will then be on the floor, and the tendrils will tear out of their arms. The second animation is the Marine is forced a few steps back and then attempt to run forward. Afterwards, the host will fall on the floor and start thrashing until the tentacles snap out.
Sangheili Form
Edit
The Sangheili Combat Form is a formidable enemy as it is very agile and resilient. It is also capable of utilizing it's host's armor abilities, such as active camouflage and energy shields, to assist them in combat. The Sangheili Combat Forms are slightly larger than the Human form and, as such, present a larger target.
In Halo: Combat Evolved and Halo 2, all of the Sangheili form encountered use one armor palette; the Sangheili minor's combat harness. In Halo 3 however, the Sangheili forms will retain its host's armor palette. The strength of each Sangheili Form depends on the ranks of its host; an infected Sangheili Major will be considerably more resilient than a Sangheili Minor.
These forms are much more evasive then their other counterparts; dodging grenades thrown at them. However, if stuck by a grenade, they may charge towards the player(s).
The Jiralhanae Combat Form is a formidable enemy and is more aggressive in combat than other Combat Forms and will charge towards an opponent recklessly; this behavior is most likely a result of the Jiralhanae's savage nature and preference for close combat.
The Jiralhanae Form is the most powerful in offensive capabilities because of their aggressive nature. However, they are the least durable out of all of the Combat Forms. It is bulkier and slower than other Combat Forms and as Jiralhanae cannot be infected until their Power Armor is destroyed, the Jiralhanae Form cannot make use of their host's armor abilities.
Despite their aggressiveness, Jiralhanae forms are the easiest to kill; even on Legendary, one or two direct melee hits are capable of destroying the host body, while it takes significantly longer on the other forms. If stuck with a grenade, they may attempt to charge at the player in the hopes of killing them with it.
The Spartan Forms are a Flood assimilation of a Spartan-IV supersoldier used in the virtual training simulations aboard the UNSC Infinity; the purpose likely being to train S-IV personnel to combat the Flood parasite in the event of a resurgence. The unusual aspect of these forms is their lack of an Infection Form controlling them, however this could be a result of spore infection, or even more simply the Infection Form is just left out of the simulation entirely. It is likely that the Spartan Form is a specialized unique form created within the simulation specifically to train Spartan-IV personnel against the absolute deadliest of Flood infantry. The body shape of these forms remain the same, with the exception of the arm, chest and head having been deformed, giving the infected a menacing and more grotesque appearance. The Mjolnir armor has been completely purged, and as a result they have lost their shields, though their Flood physiology compensates for this. Although their simulation prevents them from utilizing firearms it is likely within their physical abilities. However, they can utilize armor abilities making them extremely versatile opponents. It is uncertain whether or not actual Spartan-IVs control the forms within the simulation or if they are controlled by artificial intelligence. Unlike the tendrils of standard Combat Forms, the Spartan Form's unique claw is usually powerful enough to kill a fully-shielded Spartan-IV in a single strike. The simulations were probably designed so that the simulation Flood were overpowered compared to actual Flood. This concept is similar to how baseball batters put weights on their bats during training.
Spartan-II Variant Combat Form
Edit
The SPARTAN-II combat form is a Spartan-II exposed to the Flood infection that has never been formally encountered. A unique characteristic is the positioning of the infection form inside the cranial cavity of the host. This causes the host's head to grow substantially, splitting their helmet apart to accommodate for the Infection form's size. The rest of the body is almost completely intact.
This combat form is only encountered in the Infection gametype in Halo 2: Anniversary.
Unggoy and Kig-Yar Combat Forms
Edit
These forms do not appear in the first trilogy and are instead introduced in Halo Wars.[notes 1] Rarely seen in actual combat situations, infected Unggoy and Kig-yar are more commonly converted into Carrier Forms or processed for their biomass. These "building blocks" can be used to add to a Gravemind's superstructure or be molded into Flood Pure Forms.
Unggoy and Kig-yar Combat Forms have only been witnessed in the first recorded contact between the Covenant and the Flood. It is possible that these weaker forms were quickly ruled out by the Flood and determined to be a less efficient use of biomass after only just a few battles. They are weaker, slower, and easier to kill than their Sangheili Combat Form brethren.
Though never encountered, countless Forerunner Combat Forms existed during the Forerunner-Flood war. One can be seen in a stasis tank aboard Installation 04 in the Halo: Anniversary Terminal videos, though it is seen from behind and is in shadow so it's full appearance is never seen. Another Forerunner Combat Form is seen as a simulation of the Didact infected by the Flood. Once again, the image is not clearly visible as the hologram is blurry, though one claw appendage is visible as well as other amorphous growths on the body.
Countermeasures
Edit
Combat Forms can take extensive and sizable amounts of damage before being neutralized. Arms, legs and even heads can be dismembered before they are incapacitated. The weak areas of a Combat Form are its sensory appendages that normally develop on the upper chest. This is where the Infection Form has nestled, and the body is incapacitated if this area is destroyed by a projectile weapon. Combat Forms can be made harmless by destroying all usable body parts. While this creates the renowned Flood Friends glitch in both Combat Evolved and its remake, in Halo 2 and Halo 3, if both the normal and whip arms are destroyed, but the Combat Form is still intact, the Infection Form residing in it will abandon the useless host, disintegrating the body in search for a new host or attack the player itself.
In Halo: Combat Evolved, a Combat Form may feign death, before suddenly ambushing the player with deadly melee attacks. While it can cause a false sense of security, it loses the weapon it was holding (if it held one) and cannot pick it up when feigning death. This can be avoided by explosions, or by severely damaging it such as a point-blank range shotgun blast. In Halo 2 and Halo 3, Combat Forms are simply disabled when "killed", reviving only when an Infection Form arrives to reanimate it. This can be avoided by destroying the body completely, leaving behind few remains of the former host.
Human weapons are generally more effective against the Flood, as Covenant plasma weaponry is designed to debilitate targets by causing burning pain and structural damage to bodies, and the Flood cannot feel pain or be crippled.[5] However, In Halo 3, plasma-based weaponry and melee attacks, formerly weak against the Combat Forms in the previous two games, are now highly effective. Piercing weapons such as the Sniper Rifle and the Beam Rifle have little effect on Combat Forms. At a distance, explosive ordnance such as grenades and ranged weapons such as the Battle rifle or the Covenant Carbine can perform well against Combat Forms. Do note that Plasma and Spike grenades should be used with caution, as the Combat Form will sometimes ignore all other targets and charge players using such weapons at high speed. The Needler can be devastating, as the supercombine explosion will prevent it coming back to life in Halo: Combat Evolved, and will shatter it in Halo 2 and 3. In addition, the Needler's explosions will destroy an entire horde of charging Flood Combat Forms, similar to grenades and rocket launchers.
For ranged weapons, it is recommended for players to focus their fire at the sensory appendages that are visible on Combat Forms as successfully firing at one will immediately bring down a Combat Form. While fairly easy to achieve on Human and Jiralhanae Forms, players must first strip the shields from a Sangheili Form first before it can be killed with a headshot. Dismemberment with ranged weapons is also recommended to prevent Combat Forms from using their held weapons. As Combat Forms can carry a variety of weapons including powerful close-range weapons like the Shotgun and Mauler, both of which can easily kill a player if they are not being cautious, it is recommended to only use your own close-range weapons when there are no Combat Forms present with either of these two weapons.
Also pain causes a weakening of the Flood Infection Form and allows the host, if still alive, to regain control albeit briefly. This is shown with PFC Wallace Jenkins.
Trivia
Edit
General
Edit
In Halo: Combat Evolved, Combat Forms will not disintegrate from successive melee hits when they are dead like in Halo 2 and Halo 3.
Flood Combat Forms seem to take on physiological and biological changes throughout the Halo trilogy; these changes from game to game could be due to the Gravemind's influence in attempting to create a better Flood soldier or they could simply be graphical updates.
Human flood forms always seem to have a screaming human face when infected, which is, in all likelihood, the last face the host made.
Some Sangheili Combat Forms may not have shields. However, most of them usually have active shields.
Terminal 4 of Halo: Combat Evolved Anniversary shows what appears to be a Forerunner Combat Form in a specimen tank. Another of these, also in a tank, along with several Infection Forms can be seen being studied by the Librarian in Terminal 2 of Halo 4.

Both times, the specimen is viewed from behind and the specimen is partially concealed in shadow and cannot be seen fully.
Halo: Combat Evolved
Edit
In all of the Halo games, Flood Combat Forms always hold the Shotgun with one hand, and fire it without pumping another round into the chamber. They somehow manage to make the shotgun pump itself. A possible explanation for this is that the Flood has extended an appendage into/onto the Shotgun which allows it to use the Shotgun's pump as a body part, or the pump action just wasn't programmed into Halo: Combat Evolved.
Combat Forms in Halo: Combat Evolved don't tend to dodge grenades.
Combat Forms will run towards the player when armed. Both Human Combat forms and Sangheili Combat Forms will berserk when they have their arm that holds a gun shot off and will rush the player. Combat Forms that are unarmed will rush the player by default.
In the campaign level 343 Guilty Spark, if you stand on a light Bridge, the Flood Combat Forms will leap onto the bridge and get stuck. They will only be able to move by jumping at you.
If you shoot both arms off a Combat Form in Halo: Combat Evolved it will not be able to attack you and will simply follow you around. Players have dubbed this instance as creating a "Flood Buddy".
This is the only game in which an Infection Form cannot revive a dead Combat Form; instead they may just get back up.
In Halo: Combat Evolved, all human combat forms are bare foot. The reason for this remains unknown and is strange because human combat forms have shoes in Halo 2 and Halo 3. It might have undergone constant mutation but this is unlikely. This is very likely a design choice to make them look menancing.
During The Maw, a medium-sized group of Sangheili Combat Forms can be found at the back of the armory; the most interesting detail with this group is that their active camouflage is enabled, and are some of the few camouflaged Combat Forms in-game.
Halo 2
Edit
Halo 2 is the only game where the Flood are able to drive vehicles.[6]
When using the Grunt Birthday Party skull against the Flood in Halo 2, the effect of the skull will cause the plasma grenade explosion to occur when you shoot the Combat Form in the chest, where the Infection Form is.
Reflecting their enhanced intelligence, human combat forms still wear the armor they had on when they first transformed making it significantly harder to shoot the infection form in their chest. Sangheili forms can now also have shields which recharge over time. Once the shield is taken, though, they are very easy to incapacitate.
If you shoot both arms off a Combat Form, the Combat Form will walk slowly then explode, releasing an Infection Form.
Halo 3
Edit
The Combat Form can pick up any weapon should it be near them when they "resurrect." They will also pick up two handed weapons such as the Plasma cannon and Flamethrower if close by. Like other weapons, they will wield it with only one hand. Depending on the circumstances, they are unable to use these weapons, effectively making them harmless apart from their whip arm if it hasn't been removed yet.
The Combat Form's performance in CQC is inferior compared to Halo 2. Combat Forms regardless of the type are a great deal more brittle than in prior games, and can be destroyed with two or more melee strikes regardless of the weapon being used
The Flood can no longer operate or hijack vehicles, and don't have the ability to sprint or berserk.
Probably to prevent the player from getting a big combat advantage from Jiralhanae combat forms during the brief time they are allies in The Covenant, or perhaps to prevent enemy Flood combat forms from overwhelming the player, weapons that would normally be picked up when a Jiralhanae combat form "resurrects" are deleted by the game's code, rendering them unusable.
An infected Jiralhanae Chieftain will turn into the generic Jiralhanae Combat Form character model, which is used for all Jiralhanae that become infected, regardless of rank or armor type. This is a pattern shown throughout the games; Combat Forms are all portrayed with a singular generic character model, depending on the species that is infected.
Regardless of gender, an infected Human Flood becomes a male Combat Form. There are no variations between an infected male or female Marine, because there is only one character model for a Human Combat Form in the game.
Combat forms are capable of speech in an echoing voice. They usually speak for the Gravemind or quote their host.
A glitch made it possible for the player to become infected on Floodgate, when they die.
If a Combat Form's two arms are destroyed, the host will disintegrate and an Infection Form is released.
You can give them any weapon you want them to have (during the part when you and the flood team up).
Unlike the first and second Halo games, the red appendages can be shot to kill them instantly, where they didn't have that for the first two Halo games (they did, but you couldn't do a "headshot" on them).
Regardless of the Sangheili armor types, if a Sangheili with an Assault helm is infected, the helm is somehow removed from the host.
With Halo 3, infected Sangheili ranks will have the armor that their host used. For example, if a Sangheili Ultra was infected, the Combat Form will host white armor instead of blue. However, if the body is destroyed, the armor pieces will turn into that of a Sangheili Minor. Infected Sanghelli forms will only spawn with blue armor however, thus making the only way to see Sanghelli Forms in different armor is to see one directly infected.
Oddly enough, when a Sangheili Combat Form is killed and an Infection Form crawls inside it, when shooting at the Combat Form (when it's being revived), they make use of the shields immediately.
The "Flood Buddy Glitch" can be used in Halo 3 if one were to encounter a Combat Form with no weapon. Shoot off the host's head and then the tentacle arm. It will follow you but deal no damage. This is pretty much useless since the Covenant and Flood are never found in the same level except in the Citadel when the Flood are your allies, and on Floodgate, when you meet up with a squad of Sangheili for a brief time.
If an ODST is infected, they will become a generic Human Combat Form. This can be viewed in The Covenant if any ODSTs still remain from the start of the mission, and during the escape segment of Cortana, where a lone ODST corpse can be found hidden in an alcove.
When a dead being is infected, it will jerk around as if it were still alive (although, no sound) this could be the host's nervous system reaction to the Flood infection.
Halo Wars
Edit
Kig-Yar that get infected, whether upgraded or not, would be equipped with a Carbine that, strangely enough, shoot Beam rifle shots. This remains true to ODSTs that get infected and will turn into normal infected Marines equipped with Assault rifles.
Unggoy Squads that get infected would be split into two different forms. One would be either a Sangheili Combat Form or Jiralhanae Combat form (Depending on leader) and the rest of the squad will become Unggoy combat Forms.
Sangheili Combat Forms are the only host infected Combat forms in Halo Wars that do not equip a weapon.
The Flood units are significantly weaker than they are from the other Halo games but are efficient in taking out Infantry.
Halo 4
Edit
Though technically not in Halo 4, the Combat Form appears in the new Flood game type, as the infected SPARTAN-IVs.
The only weapons they have is the Flood Claw, located on their right arm.
They are able to use Armor Abilities such as Thruster Pack, Active Camo and Promethean Vision.
Gallery
Edit
Add a photo to this gallery
Notes
Edit
↑ While no canon source ever denied it was possible for Unggoy or Kig-Yar to be converted, it was thought that they were unsuitable for conversion due to their small size and an assumed lack of sufficient calcium stores. Instead of using Unggoy and Kig-Yar as Combat Forms, the Flood typically used them as a type of 'nucleus' that a Carrier Form would grow around. The two species had originally been intended by Bungie to become Combat Forms, but limitations in resources and staff at the time of the formative years of the franchise led to the introduction into the fiction of the Unggoy's and Kig-yar's unsuitable status as Combat Forms. They would also serve as building blocks for a Gravemind. It wasn't until the release of Halo Wars that they were formally implemented in-game Euro Truck Simulator
Sources
Edit
Next Halo: Combat Evolved (рус. Хало: Бой продолжается) — видеоигра в жанре FPS, разработанная фирмой Bungie и .,Результаты поиска,Desarrollo. Halo 4 se anuncio oficialmente el 4 de junio de 2011, en la Electronic Entertainment Expo de ese ano, siendo presentado al mismo tiempo que Halo: Combat .
Halo: Combat Evolved - Vikipedi
World Records: Full Game
Game
Runner
World Record
Link
Halo CE - Easy
GarishGoblin
1 : 09 : 15

(Aug 20, 2018)

YouTube
Halo CE - Legendary
GarishGoblin
1 : 12 : 45

(Aug 11, 2018)

YouTube
Halo 2 - Easy
byNailz
1 : 15 : 03

(Aug 6, 2018)

YouTube
Halo 2 - Legendary
Cryphon
1 : 29 : 25

(Aug 14, 2018)

YouTube
Halo 2 MCC - Easy
byNailz
1 : 14 : 57

(Sep 13, 2018)

YouTube
Halo 2 MCC - Legendary
byNailz
1 : 43 : 02

(May 26, 2018)

YouTube
Halo 3 - Easy
Harc
1 : 04 : 50

(Jun 11, 2018)

YouTube
Halo 3 - Legendary
Sorix
1 : 15 : 12

(Jan 30, 2018)

YouTube
Halo 3: ODST - Easy
Heroic_Robb
1 : 08 : 33

(May 15, 2018)

Twitch
Halo 3: ODST - Legendary
Heroic_Robb
1 : 19 : 03

(Jul 30, 2017)

Twitch
Halo: Reach - Easy
Pedrogas
1 : 13 : 18

(Jul 14, 2017)

Twitch
Halo: Reach - Legendary
WoLfy
1 : 34 : 24

(May 15, 2018)

YouTube
Halo 4 - Easy
Egg92
1 : 16 : 16

(Sep 6, 2018)

YouTube
Halo 4 - Legendary
c0ry123
1 : 29 : 38

(May 28, 2015)

Twitch
Halo 5 - Easy
Renegade_XV
1 : 10 : 56

(Aug 6, 2017)

YouTube
Halo 5 - Legendary
DavidSpartan95
1 : 23 : 07

(Jun 3, 2018)

YouTube
No users online • (All Users)
Powered by IbeechuTech © 2014 - 2018. Design by hawaiianpigLabs BuildBlock
Related articles
Is Cleanmypc legit and safe Clean My Pc reviews and fraud . Clean My PC 2012In this guide I explain how to disassemble an Asus Eee PC 1215B laptop. It's likely my guide will work for other models in Eee PC 1215 line. I'm taking it apart in .,Store photos and docs online. Access them from any PC, Mac or phone. Create and work together on Word, Excel or PowerPoint documents.,Glary Utilities is free system utilities to clean and repair registry, defrag disk, remove junk files, fix PC errors, protect privacy, and provides more solutions to .
FL Studio 20.0.3.532 Crack Torrent with Reg Key 2018 Update Crack RegReach a who's who of leadership and influentials. Over the course of almost half a century of award-winning journalism, design, and the presentation of important new .,SolidWorks 2018 Crack With Activator Keygen Full Version is the editing medium that can quickly design 3D and 4D designs. SolidWorks 2018 Crack is used for,Результаты поиска
Internet Security Home Network Protection Avast Avast! Internet SecurityAvast Internet Security est disponible. Le plus populaire des Antivirus propose desormais un gestionnaire de mots de passe permettant de gerer les .,Avast Internet Security 2018 Crack is a PC security tool, keeping you safe online and offline. Enjoy secure payments and banking, our unique home network protection .,Telechargez avast antivirus pro 2018 ou internet security, les protections absolues contre les virus, vers et chevaux de troie (antivirus, parefeu, antispam)