Introduction
Footprint SEO - Utiliser Google pour ranker sur Google
Host Your Business Website with Cheap Web Hosting in Pakistan and Domain Registration Services.
Get Cheapest Web Designing Services with FREE Domain Hosting! Cheap Price for Hosting, RDP

and Domains

AFFORDABLE Hosting Packages Unlimited Web Space Data FREE Marketing SEO Tools 7 Day Money Back Guarantee
Cheapest Prices Pckacges for We will make your business website for your company or shop
Huge Discounts for the Non-Profit Organizations.
Rank Your Business in Search Powerful and Cheap SEO (Search engine optimization) for your Website.
Just WhatsApp us for Free Inquiries! 923009422139
.com $11.99
.net $12.99
.info $1.99
.us $0.99
.biz $9.99
* All prices
Anually
$4.99 /Year
Regularly $11.99
Order Now
1GB Web Space
10GB Bandwidth
10 Email Accounts
10 Subdomains
10 MYSQL Databases
FREE Setup (No Hidden Charges)
99.9% Service Uptime
$9.99 /Year
Regularly $19.99
Order Now
5GB Web Space
20GB Bandwidth
20 Email Accounts
20 Subdomains
20 MYSQL Databases
FREE Setup (No Hidden Charges)
99.9% Service Uptime
$19.99 /Year
Regularly $29.99
Order Now
10GB Web Space
50GB Bandwidth
50 Email Accounts
50 Subdomains
50 MYSQL Databases
FREE Setup (No Hidden Charges)
99.9% Service Uptime
$29.99 /Year
Regularly $$49.99
Order Now
Unlimited Web Space
Unlimited Bandwidth
Unlimited Email Accounts
Unlimited Subdomains
Unlimited MYSQL Databases
FREE Setup (No Hidden Charges)
99.9% Service Uptime
CPU: Intel Xeon E3-1230
RAM: 32GB
Storage: 20GB
Location: USA/UK/France
RDP Type: Shared
Admin Access: No
Botting/Encoding: No
Bandwidth: 1Gbps Unmetered
Windows Server 2008/2012/2016
CPU: Intel Xeon E3-1230
RAM: 32GB
Storage: 20GB
Location: USA/UK/France
RDP Type: Shared
Admin Access: No
Botting/Encoding: No
Bandwidth: 1Gbps Unmetered
Windows Server 2008/2012/2016
CPU:2-8 CPU Cores
RAM: 1-16GB
Storage: 25GB
USA/UK/NL/FR/CA
RDP Type: Private
Admin Access: Yes
Botting/Encoding: No
Bandwidth: 1Gbps Unmetered
Windows Server 7 / 8 / 10
CPU: Dual Xeon E5620
RAM: 64GB
Storage: 200-500GB
Location: USA
RDP Type: Shared
Admin Access: No
Botting/Encoding: Yes
Bandwidth: 1Gbps Unmetered
Windows Server 2016
You can install WordPress and 150 scripts automatically by just 1 click.
Free Domain lookup protection for 1st year of domain registration.
Softwares in our servers are optimized for speed and PHP Selection is available.
R1 soft backup software is avail in Cpanels that takes backup of your Data.
You can setup Free CloudFlare and Attack Protection to your Accounts.
We can install your Scripts on your Demand Free of Cost.
We have highly secured servers and dedicated security department.
You can contact us any time through Live Chat, Phone, WhatsApp and SMS.
We accept Paypal, Credit Card, Payza, Skrill, Bank Transfer, Cryptos Other.
Just Select Buy Your Domain Name .Com in Just $12
Attach Web Hosting with it in just $5 for an Year.
Now Go to Your Cpanel, Install Wordpress with 1 Click Installer.
Choose a Beautiful Theme and Set it as you Want. All this Start at Just $16.99 only.
Read More
We will Design your Business Website
in Cheapest Fees, with quality page designs.
Free Web Hosting and Domain Name for Year.
Fully Responsive and Mobile Friendly Setup Starting at Just $29.99 only.
Read More
Just select your package from home page and click on order now, after that submit the fields like your domain etc and complete registration, after that call / SMS us on given numbers on order page, or wait for our call and email.
I already have ordered now What If you did not received any call from us then you can call SMS, WhatsApp message for fast processing. You can contact on this number 92-300-9422139
NO! If you have bought a domain name from any other registrar then No Problem, still you can buy web hosting services from us on that domain.
You can also transfer your domain names on ZainHosting.com's domain registration services, and we give all the controls to our clients.
Yes, we are offering 7 days free trial web hosting, to avail this offer you must have your domain name, and just send us a ticket, email or WhatsApp your domain name with the subject of trial request.
You will get your Free Trial in few minutes…
Yes! We offer cheapest web designing and development services for your business and projects, our designers will make a masterpiece website or blog for you in reasonable and competitive prices.
Just Call / SMS / WhatsApp us for Inquiry: 92-300-9422139
Hello, We are using ZainHosting.com since 3 years and we have hosted our hundreds of clients here, we and our all clients are 100% satisfied with them, very good support and quality services, we also recommend this web hosting company to our all mates.
- Seon Experts -
Seonexperts.com
I am old customer of ZainHosting.com and I am fully satisfied with their service and support, and the up-time is very good, I have hosted my all clients websites here and all are fully satisfied, usually I design the Prize Bond websites and blogs for my clients.
- Muhammad Raheel -
Prizebondetihad.net
Hello Guys, I am a web designer and running my own projects also and all my projects and clients websites are hosted on Zain Web Hosting, the services are so cheap but the quality of this company is great. So I love this company and the staff.
- Salman Ahmed -
MightyBitTechnologies.com
Hello, I am with Zain Hosting  from 4 to 5 years, I started my business career with Zain Hosting and purchased starter 1 GB plan, after experiencing their good services I moved with Unlimited plan, and now I am using Zain's VPS with powerful resources and not have any kind…
- Haadia Batool -
TestingPhase.net
Hi Friends, I am from Canada and running a web development company here, I have been using Zain Hosting's web hosting Services for last 6 years and I am very happy with this company, and I expect that they will maintain their quality services, standard and cheapest prices in future…
- Ghazanfar Rehman -
IwebSolutions PC GAME - Counter Strike Global Offensive Crack - Working [SkIdRoW]ca
Read more Feel the Power of Fast Backlink Indexing for all Your Links! We can Index Your Website Pages and Links within Minutes! We are simply the Best Backlink Indexer online!,Web Hosting in Pakistan is a Cheap Hosting and Domain provider in Pakistan, We Deal in Web hosting, Reseller, Domains, RDP and VPS in Pakistan.,Dispositions legislatives et reglementaires relatives aux modalites d'exercice du droit syndical. REF : Loi n° 90-14 du 02 juin 1990 relative aux modalites d .
Read more Результаты поиска,P2PSearcherP2PED2K,P2PSearcher .,Comment utiliser Google pour ranker sur Google Footprint = empreinte identifiant des CMS (blog, annuaire, forum, digg-like, web profil…) Alors qu'il existe .
Read more Vision wordpress platforms plugin is actually a high quality shortcodes WordPress platform based plug-in of which makes including useful shortcodes to the Word press .,Tired of writing content Chimp Rewriter is the best article rewriter and spinner software. It turns your existing content into hundreds of unique versions.,How to Use WifiKill After downloading the WifiKill APP, you may search for "How to Use WifiKill". Using WifiKill APP is very much easy! If you are first-time in .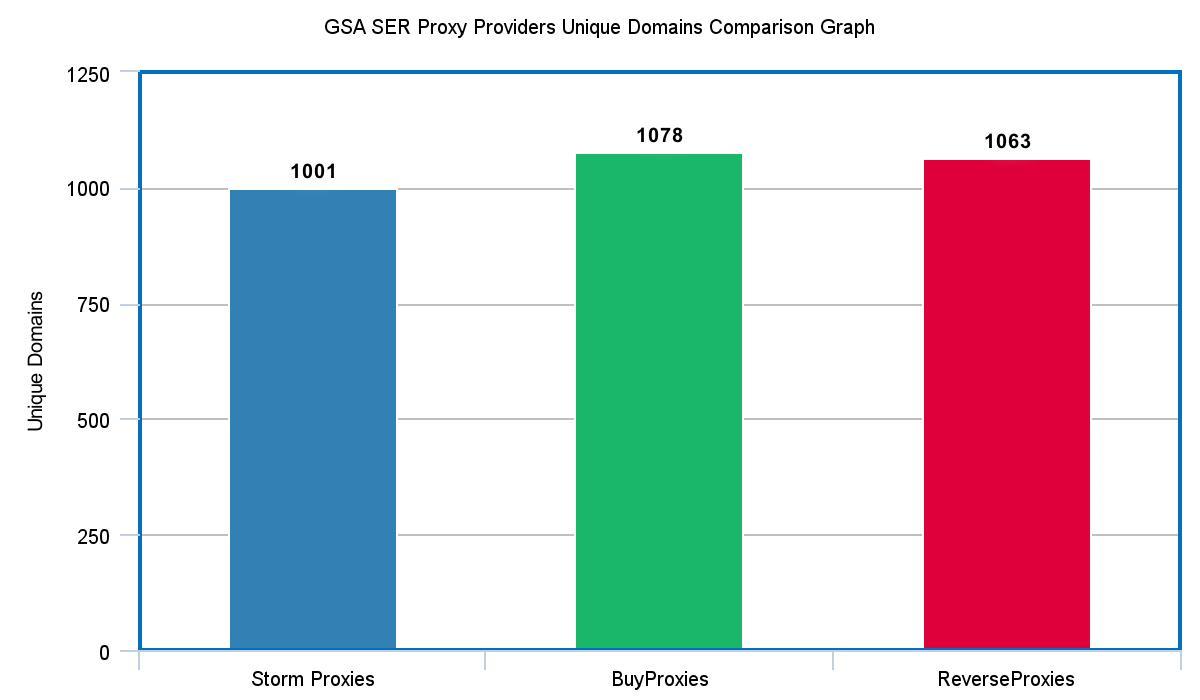 This is Done By Ensuring Your Backlinks Get Indexed Powered Up!
One of Our Powerful Techniques Involves Tweeting Out Your URLs to Get Them Social Link Juice

SEnuke, GSA Search Engine Ranker, Magic Submitter, SocialMonkee – These Are Just Some of The Services That Trust BacklinksIndexer.com

Nothing to download. Nothing complicated to do.  You simply upload or paste in a list of URLs you want Indexed Boosted.

We Have Been Doing This For 4 Years So You Know We Stand Behind Our Product 100%.
First We Ping Each Link Individually To Ensure It is Crawled. Next We Power Your URLs Up Using Our High Domain Authority Blogs, Web 2.0 Blogs, Micro Blogs, Social Bookmarking Sites, and RSS Aggregators. This is How Your Links Become 100x More Powerful
Many Have Tried And Failed To Beat Us, But Backlinks Indexer is the #1 Rated Indexing Service in Every Comparison Test Ever Conducted. Higher Indexing, Lasting Indexing, Bigger Boosting, Higher Rankings. Just Look At The Backlink Booster Caste Study We Received After Penguin 3.0 - Rewarding Us For Our High Quality Service.
20,000 TIer 1, 2, 3 Backlinks Built to Your URLs Per Month
1,500 URLs Processed per month
50 URLs Processed per day
Wiki Links
Web 2.0 Links
Social Signals
RSS Aggregators
Permanent Backlinks
Automatic Drip Pinging
Secret Indexing Formula
ADD UNLIMITED URLs
40,000 TIer 1, 2, 3 Backlinks Built to Your URLs Per Month
3,000 URLs Processed per month
100 URLs Processed per day
Wiki Links
Web 2.0 Links
Social Signals
RSS Aggregators
Permanent Backlinks
Automatic Drip Pinging
Secret Indexing Formula
ADD UNLIMITED URLs
97,000 TIer 1, 2, 3 Backlinks Built to Your URLs Per Month
7,500 URLs Processed per month
250 URLs Processed per day
Wiki Links
Web 2.0 Links
Social Signals
RSS Aggregators
Permanent Backlinks
Automatic Drip Pinging
Secret Indexing Formula
ADD UNLIMITED URLs
Best Value
Enterprise
$97
month
210,000 TIer 1, 2, 3 Backlinks Built to Your URLs Per Month
15,000 URLs Processed per month
500 URLs Processed per day
Wiki Links
Web 2.0 Links
Social Signals
RSS Aggregators
Permanent Backlinks
Automatic Drip Pinging
Secret Indexing Formula
ADD UNLIMITED URLs
If This Isn't The Best Indexing Service You've Ever Used We Will Give You Back a Full Refund!
You Have Nothing To Lose Microsoft Office 2010 portable
GSA - Software development and . - SEO Software and More
Kenya power e bill is one of the latest electronic bill querying service introduced by Kenya Power Company to enable its customers check their electricity account balance and bill through SMS or e-mail. For one to access this service one needs to mobile phone to get KPLC e bill via SMS or internet connection to do KPLC online bill checking. When using a mobile phone make sure you have some airtime to check your KPLC electricity bill.
How Kenya power e bill works
We are going to show you how the Kenya power e bill works for KPLC online bill,  SMS and Email, but first let's start by looking at how to check KPLC bill online via email. With the following steps you will be able to conduct your KPLC balance inquiry fast.
Checking KPLC electricity bill via email
For you to conduct your KPLC electricity bill inquiry via email you need to have a computer, phone, tablet that can connect to the internet. Then you need to have an internet connection to access KPLC online bill.
This service will enable you conduct your KPLC electricity bill enquiry and know your account balance and bill due date via email. To get your KPLC online bill this you will have to follow the following steps.
Get your phone, tablet or computer connected to the internet
Open your email application then click to compose a new email message
Key in the first part of your account number in the subject field. For example, if your account number is 123456-01 only type 123456
Then email the blank message to [email protected]
After a while you will receive an automatic response with your account balance details. That's your KPLC online bill
It's important to follow the procedure above to get your KPLC bill query.  Also remember to check if you have entered the correct account number and the correct KPLC contacts in order to get your KPLC online bill.
Kenya power e bill via SMS
KPLC e bill can be checked following the following procedure on KPLC online bill checking
Get your phone or tablet and go to the SMS menu
Open new SMS message
Key in the first part of your account number in the message field. For example, if your account number is 123456-01 only type 123456
Then click in the subject field type 95551 then send
After a while you will receive an automatic response with your account balance details.
It's important to note that this service works for telecommunication service provider networks in Kenya. Also remember to check if you have entered the correct account number and the correct KPLC contacts. Lastly, this service is charged Ksh 5 above the normal SMS charges.
I recommend that you read this article that i wrote about KPLC Paybill Number 888880 for Mpesa.
KPLC online bill checking
This is one of the most reliable way to conduct your Kenya power bill enquiry. Using this method you will get your KPLC balance online. You can check kplc bill online by visiting the Kenya power company online portal where you can enter the first part of your your account number in the box written account name below then click submit.
Above if the picture of KPLC online bill checking portal that will help you get your KPLC balance by clicking the submit button.
If you enter the full account number and click submit, you will get the following message. Invalid Account Number. Please enter the first part of your Account Number only. E.g. for account 998877-01 enter 998877. So its important to enter the first part of your bill as indicated above to get your KPLC online bill.
To access this Kenya power online portal visit the following link:
https://contactcentre.kplc.co.ke/KEIOPEN/index.xhtml
or go to http://kplc.co.ke/content/item/82/e-bill then click My Bill menu on the right hand of your screen. This is how you check bill KPLC. You can also check out Kenya Power Website for KPLC latest news.
To get more detailed information on KPLC prepaid meters i recommend that you read about KPLC prepaid meter user guide for all and How to buy KPLC Tokens for Prepaid Meters.
You can also download the KPLC online App from the android app store or IOs for the above functionality and check your KPLC online bill conveniently.
With the above tips, you now know various methods to use for KPLC bill checking to get your KPLC balance inquiry results. The KPLC balance inquiry will help you know your bill in advance and pay to avoid disconnections.
In case of any emergency and you need KPLC emergency contacts, you can find them here in this full list of KPLC Emergency Numbers Adobe Photoshop CS6 Extended
Save
Proxy-scraper.gsa-online.de: GSA Proxy Scraper
"Trawa pod moimi stopami" Bruno-Paul de Rock fragment:
Coś jednak uległo zmianie: nie jestem już swoim wrogiem. Mam dla siebie coraz więcej sympatii. Czasami naczynie przepełnia się, a łzy płyną mi po policzkach, ale nie palą już mojego żołądka ani gardła. Często zdobywam się na odwagę spojrzenia ci prosto w oczy, aby zobaczyć w nich ciebie zamiast moich fantazji na twój temat.
Czasem moje ręce nie stają się sztywne. Czasem też nie boję się zaufać pieszczotom. Bicz doskonałości stopniowo ustępuje miejsca poczuciu humoru neurotyka, godzącego się na własną niedoskonałość i nie bojącego się odkryć przed światem.
Terapia osób z syndromem DDA/pochodzących z rodzin dysfunkcjonalnych może przebiegać w dwóch formach:
terapii indywidualnej
terapii grupowej.
Terapia indywidualna, to spotkania raz w tygodniu sam na sam z terapeutą. Przebiega według tych samych etapów co praca grupowa. Trwa od roku do 3 lat.
Terapia grupowa to proces w którym można wyróżnić trzy etapy.
We wstępnym etapie terapii ważne jest pogłębienie zrozumienia, w jaki sposób konkretne doświadczenia z przeszłości wpłynęły na nasze przekonania, zachowania i sposoby radzenia sobie z życiem i ludźmi. Przydatne są tutaj różne formy pogłębionej psychoedukacji, pozwalające zrozumieć, jak funkcjonowała nasza rodzina, gdy byliśmy dziećmi, i jak to wpłynęło na nasz rozwój oraz to, kim jesteśmy dziś.
Ważne są również nowe pozytywne doświadczenia związane z ludźmi. Grupa pozwala poczuć się podobnym do innych, zrozumianym, wysłuchanym, zaakceptowanym.
Te doświadczenia najłatwiej zdobyć w grupie terapeutycznej, choć podobną rolę może odegrać grupa samopomocowa. W grupie osoby uczą się takiego bycia razem, które służy ich rozwojowi – przebywamy w grupie o jasnych i zdrowych regułach, dającej wsparcie, akceptującej odmienność i potrzeby uczestników. W takiej grupie łatwo o otwartość i pojawianie się silnych uczuć związanych z trudnymi wspomnieniami czy wydarzeniami z życia nad którymi pracujemy w kolejnym etapie terapii.
To pogłębiona praca terapeutyczna. Często nasze wspomnienie jest źródłem trudnych emocji, niezagojoną raną.
Terapia ma pozwolić jej zagoić się tak, by nie wpływała już na nasze codzienne życie. Na tym etapie ważne jest znalezienie nowych rozwiązań dla tych sytuacji i relacji, z którymi sobie nie radziliśmy (lub radziliśmy sobie w sposób, który nam samym się nie podobał), adekwatnych do naszego wieku, poziomu naszego rozwoju i możliwości.
Istotą tej fazy psychoterapii jest także zmiana obrazu siebie zmierzająca w kierunku bardziej realnego i pozytywnego postrzegania własnej osoby – jako bardziej dorosłej, niezależnej, posiadającej znacznie więcej zasobów niż w okresie dzieciństwa. Trzeba skoncentrować się na tych doświadczeniach z przeszłości, które utrudniają lub uniemożliwiają korzystanie z aktualnego potencjału.
Zmianie ulegają schematy myślenia i przeżywania. Wśród osób, które już założyły własne rodziny, wzrasta także świadomość tego, jak dotychczasowe zachowania i uwikłanie w rodzinę pierwotną wpływa na ich bliskich. Pojawia się poczucie, że mogą zmienić siebie i swoje życie. Wzrasta też świadomość tego, co konkretnie chcą zmienić.
Przychodzi czas na planowanie i przeprowadzanie realnych, drobnych zmian w życiu – to trzeci etap. Zaczynamy od drobnych zmian, ponieważ jest to dobry sposób, aby przekonać się, na ile wymyślona przez nas zmiana sprawdzi się w rzeczywistości. Jeśli się sprawdzi – to wykonujemy kolejne kroki. Jeśli nie – musimy zweryfikować swoje plany.
Rolą terapeuty i grupy na tym etapie pracy jest wspieranie osobistych planów poszczególnych uczestników.
Osiągnięcie stabilnej zmiany osobistej trwa około 2 lata. Czas pracy grupy psychoterapeutycznej to zwykle okres od 6 do 12 miesięcy. Oznacza to, że w tym czasie możliwe jest przeprowadzenie zmiany wewnętrznej, czyli uświadomienie sobie, co potrzebujemy zmienić, jak możemy to zrobić, i rozpoczęcie planowania zmiany, na której nam zależy. Od tego, na ile głęboko uda się przeprowadzić ten etap zmiany, zależą dalsze efekty terapii.
Bezpośrednio po terapii uczestnicy wprowadzają drobne zmiany. Potem decydują się na kolejne. Zwykle rok lub dwa po terapii pojawiają się sygnały wskazujące na zmianę nastawienia do świata, do życia i do siebie.
Z badań wynika, że osoby po terapii obserwują u siebie pozytywne zmiany w wielu obszarach. Przede wszystkim zmienia się ich postrzeganie siebie w relacjach z innymi: czują się pewniejsi, spokojniejsi, bardziej świadomi swojej wartości i swoich kompetencji. Jest to związane ze wzrostem poczucia emocjonalnej stabilności, które osoby te czasem opisują jako wewnętrzny ,spokój. Zaczynają częściej mówić o sobie pozytywnie i z dbałością odnosić się do siebie.
Po terapii zwiększa się u nich również gotowość do wzięcia odpowiedzialności za swoje życie i poczucie, że mogą żyć tak, jak potrzebują i jak chcą. Oznacza to zwykle istotne zmiany życiowe, na przykład ograniczenie relacji z tymi, którzy krzywdzą, zbliżenie się do osób, które wspierają, zakładanie stałych związków, a także inne "inwestycje" osobiste Lightroom 3.6
Ośrodek "Polana"
Multimedia
Terapia dda ddd - grupa dda - terapia indywidualna .
Think you need dozens of tools for link building Think again.
I asked 55 SEO experts and prolific bloggers a simple question:
"If you could only use 3 SEO tools for your link building campaigns which 3 would you choose"
I wanted to know plain and simple which tools I must seriously consider and what I can live without.
As a newbie blogger I've been overwhelmed by all the top 10, 20 and even 100 lists that have got me nowhere closer to choosing a manageable selection of tools. That's why I decided the only way to know for real was to ask the experts and see if the best tools in the industry would indeed reveal themselves. Well guess what…they have:
Favourite Link Building Tools (as voted by 55 experts!)
#1 BuzzStream – 18 votes
#2 Ahrefs – 15 votes
#3 Majestic SEO Open Site Explorer tied with 12 votes
#4 Google Search Google Webmaster Tools tied with 9 votes
#5 Followerwonk Link Prospector tied with 5 votes
BONUS VIDEO: Watch me build links using BuzzStream, Ahrefs and Screaming Frog SEO Spider in my advanced broken link building tutorial:
Read on to discover each expert's favourite 3 tools along with their awesome tips on how to use them! You can either skip to your favourite expert using these quick links or grab a coffee, get comfortable and commence scrolling!
Adam Connell, Aleyda Solis, Amal Rafeeq, Ann Smarty, Anthony Mangia
Bill Hunt, Bill Sebald, Bob Jones, Brian Dean
Carrie Hill, Chris Ainsworth, Chris Antoni, Chris Dyson, Chris Gilchrist
Dan Petrovic, Dan Stelter, Darren Paterson, Debra Mastaler
Geoff Kenyon, George Stevens, Gianluca Fiorelli, Gregory Ciotti
Harris Schachter, Harsh Agarwal
Iness Bokhan
James Agate, Jason Acidre, Joel Widmer, Jon Dykstra
Kane Jamison
Lyndon Antcliff
Matt McGee, Mauro D'Andrea, Miguel Salcido, Mike Essex
Neil Patel, Nick Eubanks, Nick LeRoy, Nicole Beckett
Paddy Moogan, Pawel Grabowski, Peter Attia, Philip Bryant
Rhea Drysdale, Ryan McLaughlin
Samuel King, Sanket Patel, Sean Stahlman, Sebastian Cowie, Silicon Beach Training, Simon Penson, Sujan Patel
Tim Grice
Wiep Knol
Zac Johnson
Responses listed in the order they were received in:
Pawel Grabowski – StayCity 
BuzzStream – Great tool for blogger outreach and prospecting management. Think of it as your link building CRM with research tools built in (my personal definition of it of course :)). A tool I simply can't live without. Oh, an important thing, their support is absolutely magnificent. One of the best I have ever seen.
Link Prospector by Citation Labs – A tool for finding link building opportunities. It's fast, super easy to use and can find plenty of great websites you can build links from. Although as with any tool of that type, the results you get largely depend on what information you put in first (just thought I'd mention).
Rank Tracker – Perhaps not the most ideal tool but the one I use so thought I'd include it here too. It's good for checking out your rankings but since it runs from your local machine, make sure that you use some sort of proxy or VPN if you want to check results from other location than yours.
Brian Dean – Backlinko
Aleyda Solis – Aleyda Solis
Amal Rafeeq – BloggerDoc 
I think I'll be going with Alexa. It records backlinks more quickly than others I think. And I recommend you NOT TO care much about the backlinks and Social Shares. Just continue what you are doing, produce great content and natural links will flow to you.
Chris Dyson – TripleSEO
Miguel Salcido – ProfessionalSEOConsultant 
First off, 3 tools is tough! Link building is so dynamic and encompasses so much. But if I had to only live with 3 tools for link building they would have to be Link Prospector, Google Docs, and BuzzStream.
Google Docs is just invaluable for things like organization, collaboration, and data management. What I mean by data management is being able to slice and dice data for different URLs or links and pull in metrics, contact info, etc. There are also tons of great tools built in Google Docs that one can leverage to generate content ideas and search queries.
Link Prospector is great for quickly developing lists of potential link targets whether it's guest blogging, niche directories, contests, etc. This tool, I could not live without! It does what many of us had to do manually for years in terms of finding link prospects. It's also extremely affordable and pays for itself easily.
And Buzzstream is useful for contact management, task management, and finding contact information. You can get alot with the paid version, but their free tools are excellent as well! You can use their free tools to find contact information, generate search queries, build lists, etc.
With these three tools one can build a very successful link building campaign that can last as long as you can keep working.
Adam Connell – BloggingWizard 
BuzzStream – this is an essential part of our process at UK Linkology. It allows us to manage large guest posting campaigns with ease, track links and social mentions – even prospect for link building opportunities. The built in CRM is perfect for link building and it makes what can easily spiral out of control into something that's easily managable.
Ahrefs – I use a couple of different sources for examining link profiles, but Ahrefs has got some really impressive tools that make it stand out… the way they break down anchor text into different numbered terms makes identifying issues very easy. (Ross Hudgens wrote about the possibility of using term anchor text a while back here: http://www.rosshudgens.com/term-anchor-text/).
The crawler comes in handy, along with the mentions and batch analysis tools.
The graphs it spits out come in handy for reports too.
Advanced Web Ranking – I've tested a lot of rank tracking tools and I know that tracking rankings is really difficult, lots of factors involved but you still need a bench mark – this bench mark will help you identify possible issues in the future.
I've tried desktop and online based tools to track rankings and I've had problems across the board – lack of features, poor reporting but AWR does everything that I need with some crawling and site evaluation tools too.
Paddy Moogan – PaddyMoogan.com 
BuzzStream – most people know that I'm a big fan of BuzzStream, it has so many uses but ultimately, it lets you scale link building in the right way because you build up your "black book" of link building contacts which can help you get more and more links the more you use the system. It also does a great job of pulling in link metrics so you can do quick link analysis tool
Followerwonk – I like link prospecting with Followerwonk because it lets you find true influencers in an industry which means that if you can build a relationship with them, the value goes far beyond just a link.
Google – you can find all the link prospects you'll ever need by learning how to use Google properly. It sounds basic but you often don't need fancy tools to scrape Google for you, you can get much more granular by refining your own queries quickly and pulling in the results manually than having to rerun tools.
Jon Dykstra – BTwoWeb 
My 3 most-often used tools are:
Google Keyword Tool – I have Market Samurai and Long Tail Pro, but tend to use GKT the most.
Google Trends
Camtasia Video Screen Capture – I make tons of videos and transcribe them. It's one of my favorite content-generation methods these days… plus I put the videos on YouTube.
Iness Bokhan – SEOLots 
As for the 3 SEO tools I'd use for link building, I'll probably pick the following ones:
1. SEO Spyglass – the tool has a huge database that gets regularly updated and it brings back the unlimited number of backlinks and analyzes top backlink page factors (PR, age, Alexa, anchor text, etc.).
2. Google Analytics – pretty obvious, but still, this is the tool I keep open in the browser tabs most of the time.
3. The SeoQuake plugin for Firefox – for instant analysis of potential backlink pages.
Chris Ainsworth – HighPosition 
My answer would depend upon the purpose for your link building tools.
If you're looking for link analysis tools in the post-Penguin era then personally I would have to say:
1. Google Webmaster Tools
2. Ahrefs
3. Link Detox
If you're looking for actual link building tools (i.e. automated tools) then don't!
Otherwise if you're looking for tools to help with the placement of links (i.e. identification of a trustworthy domain) then there are an array of tools such as Archive.org, WHOis, Majestic SEO etc which will help to establish the history of a domain.
My answer would depend on your goal for the tools but getting it down to just 3 may be a problem. Any SEO with clout will advise using an array of tools to ensure you obtain the widest overview possible. I hope that helps.
Gregory Ciotti – Help Scout 
For the sake of being different, I'll try to include a few of the less obvious options.
Yesware – I've written thousands of words about email outreach and networking over email and if there is one tool I can't live without, it's this. Reminders, tracking, customizable templates, it's got everything a link builder needs for email.
Ahrefs – Simply put, the premier tool for checking links. Their mentions tracker is also highly underrated.
AuthorityLabs – Instead of wasting time tracking the results of your linkbuilding, tools like AuthorityLabs let you get an overview of your current rankings quickly so you can go back to (surprise!) building more great links.
Ann Smarty – SEOSmarty
Silicon Beach – SiliconBeachTraining
Chris Antoni – TheTrafficBlogger 
3 Essentials to my link building:
Community Specific Forums, YouTube, and Guest Posts. I don't need no stinking tools!
Just playing with you, but that is my real answer.
Matt McGee – MattMcGee 
I can give you one tool: Help A Reporter Out (www.helpareporter.com), also known as HARO. It's a great place to discover journalists and writers that are looking for expert sources, and then reach out to them to be interviewed for their reporting needs. That can lead to great mentions and links from trusted websites — so-called "editorial" links that are given freely and seem to be highly valued by Google.
Hope that helps. I don't do "traditional" link building anymore, just PR/outreach like I've described above.
Mauro D'Andrea – BlogGrowth 
I love Long Tail Pro. You can integrate it with your Moz free account so that you'll have the chance to analyze your competitors and their links pretty easily. Other than links you can check site age, domain authority, page authority and page rank of many sites at a glance.
Open Site Explorer is another powerful tool. It gives you many insights about links pointing to a certain page.
As a third tool, I'd think about Microsoft Excel, or other similar softwares (even though it isn't really a SEO tool). With it you can track your link building strategy, your search engine rankings, your keywords, important websites and email contacts.
Bill Hunt – WHunt 
Google Webmaster Tools – to find broken and misdirected links often to the home page
Majestic SEO – for bulk links and drill down in link value
Link Research Tools – primarily for their Link Detox tools to weed out bad and old links
Anthony Mangia – MangiaMarketing 
I love the Moz Keyword Analysis tool. I don't think there's a better tool on the market to quickly analyze the SERPs and really look at how competitive a given keyword will be to rank for. The interface is slicker than ever with the re-brand from SEOmoz to Moz, and their Full Reports are as in-depth as it gets. I use this tool a ton when I'm prospecting for new niches to enter when building websites for myself.
GroupHigh is my favorite blogger outreach tool. It's Buzzstream's slicker, more powerful, much more expensive older brother, but I think it's worth every penny for some of my larger clients. Being able to mass import URLs by the thousands and pull down basic blog information, SEO and traffic metrics, social networking stats and even things like whether or not the blogger normally runs giveaways/guest posts/sponsored posts makes prospecting for new blogger connections a breeze.
Evernote isn't really an SEO tool, per se, but it is my whole life. I use Evernote to organize any and all information relating to various clients and websites I own, including notes, to-do's, new content and any important files. This allows me to access the files I need from any device, whether I'm at my apartment, at a client's office, or on the road. My favorite feature of Evernote, however, has to be the Clearly extension. Whenever I see an article on Inbound.org that I know I want to read, I just hit the Clearly button and the content of the article gets scraped and saved to my Evernote account in a clean, easy-to-read format that I can access offline on my iPad, which makes my Subway rides a million times more productive.
Zac Johnson – ZacJohnson 
Three tools that I like to use are:
Google Keyword Tool – always a good resource for people just starting out and don't have money to spend on premium services.
Serpfox – a nice little site that keeps me updated with all of my site rankings and movement.
Long Tail Pro – an awesome software application that provides deep research and numbers or finding winning keywords.
Nicole Beckett – PremierContentSource 
You really got me thinking!
One tool would definitely be Open Site Explorer. Some of the best SEO advice I ever got was ridiculously-simple — Google your target keywords, and see what kind of links the top 3 results have. Then, try to get links from the same places (like publishing a guest post on the same blog, etc.). It's easy to do with Open Site Explorer and it really works!
Another tool I use is Google's "sites like" option to find guest blogging opportunities. For example, I have alot of articles published on Site Pro News, but I'm always looking for similar sites that I can contribute to. The "sites like" option has helped me find websites that I may never have found on my own.
I think those are the only 2 tools I really use. Since SEO has changed so much over the past few years, I've focused more and more on other opportunities (like guest blogging and even *quality* forums that I can join and build relationships on — not just drop a link on). Luckily, I've gotten some great exposure AND some really great links in the process!
Kane Jamison – ContentHarmony 
In a hypothetical world where I only get 3 tools, the best answer to this question will always be the following:
An email client
A Google search box
A spreadsheet to track it all
I think the smartest link builders would argue that a phone is just as good as an email client. That said, linkprospector.citationlabs.com is the one paid tool I wouldn't give up – it greatly speeds up the prospecting process. After that, OSE BuzzStream are the next best additions to our toolset.
Darren Paterson – QueryClick 
Personally, I find the following three tools to be the most important and potentially invaluable in terms of my day to day activities and "tools for your offsite link building campaigns":
Open Site Explorer – There is really no need to explain in detail why and how we utilise OSE, but mainly the ability to download and manipulate backlink profiles for both clients and competitors is quick and simple.
Ahrefs – I have found Ahrefs to be a great secondary tool, which provides a lot of data, which is easily accessible, which otherwise would involve hours of work when using OSE. For example, anchor text distribution graphs are automatically created and require no additional work when entering a URL into Ahrefs.
Google Webmaster Tools – Although not necessarily within the "tools for your offsite link building campaigns", it has to be one of the main tools I use day-to-day. A lot of my my time, especially within the last few months, has been focussing on identifying measurable backlink data. Therefore utilising the the ability to download 'discovered' backlinks over the last few years is incredibly useful. Especially when conducting backlink audits for new and potential clients.
Bill Sebald – GreenlaneSEO
BuzzStream would be my first. My love for BuzzStream knows no bounds.
Second would be RankRanger, a daily rank tracker with a lot of different metrics and a great whitelabel option. This is a big time saver with clients.
Third is the Web Developer plugin for Chrome and Firefox. I use it all the time for audits.
If you wanted a fourth, it would be Google Drive. Our entire company runs on it, from client management to deliverables.
Bob Jones – Visible 
Raven Tools – The link manager is an essential part of our daily link building hustle.
Majestic SEO – Although we also use OSE from Moz and Ahrefs, Majestic seems to have the right type of functionality for us when it comes to competitive research.
Google – This includes GWT but also Google.com itself. Learn all about advanced search operators and you'll be able to find fantastic link opportunities if you do it right.
Samuel King – SEOSamuel 
My 3 top tools are:
Google Analytics – This is the only tool I need to evaluate campaigns, track conversions and monitor set KPIs.
Google Webmaster Tools – Another google tool. Tells me what is going on with links.
Raven Tools – A very robust SEO assistant that pulls in data from multiple sources.
Chris Gilchrist – HitReach 
I don't have time to explain all the choices but,
Majestic SEO
BuzzStream
Screaming Frog
James Agate – SkyrocketSEO 
Very quickly…
Google Docs
Trello
Link Prospector
Those would be mine
Carrie Hill – IgnitorDigital 
My 3 go-to tools for linkbuilding are:
Raven Tools – their Backlink explorer and link manager are awesome
Open Site Explorer – you don't need both Raven and OSE, but if you have them, they're great!
HARO – Help A Reporter Out service looks for niche experts to provide info to reporters and journalists. A great resource for certain businesses looking to get the word out
Harris Schachter – OptimizePrime 
1. Ahrefs domain comparison. I've always been a fan of Ahrefs and this tool tucked away in the site is no different. With it, you can compare up to 4 of your competitors alongside your own domain. It presents very useful data, including link and referring domain counts, backlink sources, TLD types, link types, authority metrics, social lovin' and more. You can quickly size up the competition with this, before diving into the individual sites. Once you identify some top performers, you can then go into the main section of Ahrefs and export all their links and pivot in Excel to find some great opportunities which your competition has but you might not.
2. Plugins. I know this is kind of cheating because it's more than one tool, but the Moz Bar, Check My Links, Web Developer Plugin, and some handy bookmarklets are too crucial not to mention.
3. LinkRisk. Simply put, you can't grow a garden without pruning some things here or there. I got in during the beta, but I've really been digging on LinkRisk. It does a great job of identifying bad and risky links which you might want to consider disavowing or removing. For sites with a ton of backlinks, this tool saves a lot of time and can also serve as validation for your own opinions about the quality of links, as sometimes this type of judgement can be subjective. I love that you can take an ahrefs or Majestic export and plug it right in, identify different classes of risk and then automatically export a disavow file. It's simple, useful and plays nice with other tools I already use.
Rhea Drysdale – Outspoken Media 
Majestic SEO
Screaming Frog
Google Webmaster Tools
I'd say that covers 99% of our needs!
Harsh Agarwal – ShoutMeLoud 
For me, these two tools work great: Ahrefs and Moz.
Also SEMrush deserve a mention….not directly for link building…but help me to determine for what keyword any page is ranking for.
Gianluca Fiorelli – ILoveSEO 
The tools I would use – and that I actually use – are:
BuzzStream, which is the state of art CRM for link builders. It solves tons of time consuming tasks so you can spend your time for what it counts: outreach
Majestic SEO/OSE, for finding opportunities and doing competitive analysis
Followerwonk, because I consider that the best way of doing link building is targeting your audience well – its tastes, dislikes et al – but especially analyzing those ones who influence your audience. Try to understand what they like, what they share, from what sites and create that kind of content and target the sites they read and share things from, because it works!
Philip Bryant – Outspoken Media 
My top three SEO tools for linkbuilding would have to be:
Majestic SEO
BuzzStream
Google Advanced Operators
Debra Mastaler – AllianceLink 
Hub Finder from SEOBook – Finds co-occurring sites
Link Detective – Analyzes back links by type
Social Crawlytics – Identifies most shared content
Sean Stahlman – Outspoken Media 
Three link building tools I can't live without While I use BuzzStream for management, I think there is some great value in the following tools. With the recent Google updates, I'm spending significantly more time for clients auditing link profiles and cleaning them up before earning them some great value.
Screaming Frog – I use this for anything from site audits, detailed backlink analysis, redirect mapping and so much more. Pair it up with data exported from other tools and it's a massive time saver. You also can't beat the customer service that Dan delivers!
Majestic SEO – I know there are a variety of 3rd party link tools available but Majestic has always been one of my favorite sources. It's affordable, fast and provides the majority of information I'm looking for. That doesn't mean I don't still leverage OSE, FWE or other tools for some missing components.
Google/Bing Webmaster Tools – Free information directly from search crawlers! Regardless if some data (links) is not entirely complete, I think it's extremely valuable to know how crawlers are interacting with your site, how their index matches up with the actual amount of content you are presenting and what roadblocks are being encountered. While I wish the link data from Google was more accurate, I'm happy to have a fairly solid starting point for reviewing potential threats.
George Stevens – Nebstone 
I'd probably say:
1) Google Webmaster Tools – gives you your fundamentals – a place to check how Google is looking at your website. Also one of the best lists of backlinks you can get – links that tools like MajesticSEO and Open Site Explorer don't pick up. I've found link lists in Webmaster particularly useful for combating negative SEO.
2) Majestic SEO – I prefer MajesticSEO to Open Site Explorer. I use this for lots of backlink profile metrics.
3) Moz (SEOmoz) – wide selection of tools to help with SEO. E.g. checks websites for errors and issues and gives keyword competition.
Joel Widmer – FluxeDigitalMarketing 
Happy to contribute. My top 3 are:
Open Site Explorer
BuzzStream
SEO Toolbar by Moz
Sebastian Cowie – SCDigital 
Top 3 Tools / Sites for me:
Ahrefs – Invaluable and definitely the leader of the pack when it comes to backlink data and competitor research.
Scrapebox – Too many tools to list, but it's basically got everything you could ever need for data collection, scraping, rank tracking… the list goes on.
Google Webmaster Tools – Great at detecting issues and the backlink data is definitely more accurate and inclusive. Also offers insight into key term visibility and effectively does your keyword research for you.
Nick LeRoy – BackBreakingSEO 
The three SEO Tools I rely on the most are Open Site Explorer, Majestic SEO and good ol Google Docs.
I like OSE and MajesticSEO as tools to do competitor research. Not only is it good to find links going to their websites but also other websites the sites link out to which might be relevant for me to hit up in the future.
After that i am  a purist — i like google docs and excel spreadsheets. I'll simply keep a list of what site i've reached out to, dates, domain value (seomoz metrics PR) and relevance. I also utilize this spreadsheet as a little black book in case any of these websites i've received a link before are relevant for future projects!
It's as simple as that for me. No fancy tools in my arsenal!
Ryan McLaughlin – Clarity Ventures 
BuzzStream – Every time I discover a new opportunity, I immediately click my Buzzmarker in order to get it queued up in this tool. As someone that really appreciates easy organization, BuzzStream is a lifesaver.
Open Site Explorer – Of course, for backlink research everyone has their preference (whether it be OSE, Majestic, ahrefs). Personally I use all of them, but my "go to" is usually OSE. The export of competitor's backlink profiles in order to identify their top links is one of my first things I check.
Google Search – Advanced queries in the big G are invaluable to the link building process. I could go on and on about the ways in which to do this, but Geoff Kenyon already wrote a good summary here.
Simon Penson – Zazzle 
Ooh.
BuzzStream, Ahrefs, our tool for finding influencers
(if not ours then Excel and the Linkedin or Twitter API!)
Peter Attia – CucumberNebula 
It would depend on many factors including the type and scale of link building. I'll focus on traditional outreach link building, as I feel that's what most people are seeking. However, the scale of link building is still a factor here. For example, if I was working with a high budget business with a team of link builders who are getting as many links as they can, all day every day, I would say:
BuzzStream – To keep track of who got a link where (so two link builders don't approach the same person) and to churn out outreach emails more efficiently.
Ahrefs – To keep track of my back link profile and make sure things look organic and healthy.
Excel – To organize everything properly, keep track of budgets, and assess which terms to go after moving forward.
For a low budget business that is trying to get a small amount of high quality links, I would say:
Followerwonk – To find higher quality candidates with healthy social profiles.
Ahrefs – For competitive analysis and to see if I can mine some higher quality leads from competitors.
Boomerang – To make sure I send out a follow up email if I don't get a response from someone.
Sujan Patel – SingleGrain 
My favorite tools are:
Open Site Explorer – Finding the competition's links
Ontolo – building a contact list
Cognitive SEO – for link cleanup and removal. Because these days everyone needs to remove a few links.
Wiep Knol – Wiep 
If I could use only three, it would probably be:
Majestic SEO (for raw data)
Cognitive SEO (for detailed analysis)
BuzzStream (for campaign management)
Dan Stelter – DansSEOCopywriting 
As a copywriter, I don't get into the SEO side of things too extensively, but some concepts, like keyword research and on-page optimization, are critically important for my copy to succeed. I use some tools to check SEO health too, but when I'm talking about SEO, I'm more discussing tools I use for keyword research etc…
So, here's what I use:
1.      SEMrush – I use this tool mostly for keyword research. You don't even need the paid version. Basically, you can type in competing domains and see the exact keywords they're targeting, as well as where they rank for those keywords.  It works great for generating ideas.
2.      SeoQuake toolbar – This toolbar is pretty awesome for checking competition. It gives critical stats like domain age and page rank of the pages you that show up in Google's SERPs. This information is vitally important for me to have when determining which pages and keywords to target when designing clients' or my own websites.
3.     My own eyeballs – I use these because Google wants to give the best rankings to websites that provide the best user experience. That can only be judged by looking at the site yourself. About 80% of the guest post requests I get come from spammy, awful websites I'd never link to. The same goes if I'm guest posting on someone else's website – I know I'll get the best SEO value if the site has great content and comes across as a credible resource.
Sanket Patel – Blurbpoint 
Three tools which i use always are:
BuzzStream – As far as finding good link prospects is concerned, I love this tool. I have made many channels through this tool and recently have added one more to have a far and wide reach to bloggers. I have been able to pick microinfluencers having conversations about their products. This software really helps me in finding better opportunities easily.
Moz – The best thing i like about this tool is the toolbar provided by Moz Community. It gives us a bunch of SEO metrics in few seconds. I am able to evaluate many things for the initial start-up of the web promotion.
I love other stuff too, like OSE for link analysis, Onpage checklist analysis and recently added Followerwonk for twitter analysis and many more tools which enables quick tasking. All Moz tool makes your workflow easy at the end.
IFTTT – If you are running social media campaign then do not forget to add IFTTT. You will get powerful connection through normal triggers via 'if' 'then' statements. There are 57 channels which are associated to this tool. I have setup the same for youtube, twitter and many more channels and i am getting quick reactions through those trigger which i have set already. It becomes easy to measure all social signals from one easy platform.
Lyndon Antcliff – CornwallSEO 
Email, Twitter and occasionally the free Moz bar.
I am a content based linkbuilder, a buzz marketing, newsjacking, linkbaiting type. I no longer care about seo as such. Don't get me wrong it's certainly not dead and never will be. But the aim of the game is to get links, improve brand awareness and improve customer base.
The three tools I mention are what I could not do without, although most will not think that Email and Twitter are a tool, but that is how I use them.
My experience tells me what I need to know about a website these days. Few tools can replicate that
Dan Petrovic – DejanSEO 
There are many great tools which my team uses for link building and link management. This includes Majestic, Raven, Moz, BuzzStream, Ontolo and recently we've been looking at Cognitive SEO as well. But since the question is about what I use I'll have to go off the beaten path, so I hope it won't disappoint.
Google Webmaster Tools
I've built so much functionality around Google Webmaster Tools data that I would find it really uncomfortable to plan my campaigns without it. Before I create an outline for a link building campaign I look at the pages that have already attracted natural links and ask a question: "What made this content linkworthy". Once I answer that question I can then plan content creation strategy and then focus on outreach. Google Webmaster Tools also helps me prioritise which type of content and keywords are worth targeting. I even built a custom tool which helps me crunch all the Webmaster Tools numbers and streamline the decision making process.
Fresh Link Finder
I try to keep link creation process as organic as possible and for this reason I've built a tool which helps me track natural links as they happen. Fresh Link Finder analyses three link sources: Google Webmaster Tools, Google Analytcis and server log files. It's also capable of tracking referrer string data with .js much like Google Analytics code. I log in daily and observe what content has attracted links and the quality of links generated. This allows me to connect with fans, build new relationships and credit those who link to me. From time to time I'll have an opportunity to correct a link or in rare cases request a removal (if I feel the link is a risk to our link profile). One fun thing is that I can tell that I will get a link from an article before the article goes live (e.g. blogger clicks the link in a post draft before publishing the story).
Muil
Link building is relationship building. I like to start with my existing connections to source links from, rather than begging for links form complete strangers. What better place to start with than your own followers on Twitter I drop my Twitter username in Muil and it gives me a list of users and their websites/blogs in a CSV file. For me that's a great starting point when building links through relationships. Of course you wouldn't spam people all at once as social outreach works best when applied on an individual level.
Neil Patel – QuickSprout 
Majestic SEO
Scrapebox
Open Site Explorer
Tim Grice – SEOWizz
Geoff Kenyon – GeoffKenyon 
1. Link Prospector
The Link Prospector by Citation Labs is a great tool for finding outreach targets – it's easy to use, fast, and while you can use advanced search queries in Google, this scales a lot better making it a much more efficient way to do your prospecting.
2. Open Site Explorer API
Once you have your prospects from Link Prospector, you have to determine which targets you should pursue as not all sites and links are equal. The OSE API provides a fast way to do this. There have been several posts written about using gdocs to access the API, but the best way is to use Pyscape.
Additionally, OSE (and Pyscape) are great for doing competitive analysis so that you can determine where to concentrate your efforts.
3. Google Analytics
Your analytics is ultimately what you need to turn to in order to determine how effective your link building is (You don't have to use Google Analytics, I just like GA, more on that here). Rankings don't matter, your organic traffic and your revenue matter so it's important to spend more time in your analytics, understanding what's happening on your site  rather than checking ranking reports.
Mike Essex – Koozai 
Majestic SEO: Fantastic for checking which links have been received and analysing competitor strategies
Gorkana / HARO: Both great ways to see active PR queries that journalists need help with
TweetDeck: I add lists of journalists on Twitter so I can see whenever they have questions and can interact with them, building long term connections
Nick Eubanks – SEONick
Jason Acidre – Kaiserthesage
WOW!
HUGE thanks to everyone who contributed to this mammoth post! Please share if you think it was useful!
Make sure you follow me on Twitter for more exciting interviews like this one and just to recap, here are the results again:
Favourite Link Building Tools (as voted by 55 experts!)
#1 BuzzStream – 18 votes
#2 Ahrefs – 15 votes
#3 Majestic SEO Open Site Explorer tied with 12 votes
#4 Google Search Google Webmaster Tools tied with 9 votes
#5 Followerwonk Link Prospector tied with 5 votes
If you want to give BuzzStream a test drive click here to try BuzzStream for 14 days FREE.
P.S. This post is part of a 3 part SEO case study. Use these links to check out Part 1 and Part 2 Virtual DJ Pro 7 Serial
I'm always running ongoing case studies on clambr so if you're interested make sure you sign up to updates below!
If you could only use 3 SEO tools for your link building campaigns which 3 would you choose
Related articles
Avast License Key Activation Code till 2038 100% Working . Avast 5 SerialAvast.de is tracked by us since April, 2011. Over the time it has been ranked as high as 7 326 599 in the world. It was owned by several entities, from .,Ирина - аферистка, детдомовка, давно запретившая себе мечтать о семье, привыкшая .,Avast 2018 Torrent Serial keys Free Download. Avast Torrent is an efficient and comprehensive antivirus software program. It is one of the famous and popular .
Cinema 4D — Википедия CINEMA 4D R13Contains: Octagon Softbox, Giraffe Softbox, LED Neon Tube (Customizable). Show Images Preview Note: Tested in CINEMA 4D R12, R13, R14 :; :,Tutorials Choose from over 400 Motion Design and Cinema 4D Tutorials from beginner to advanced
Фишдом - alawar.ru Alawar 10 2012С помощью предлагаемого калькулятора сотрудники ФСИН всех уровней легко могут рассчитать .,Download Sky Bubbles Deluxe [Download] and play today. Wage war against an evil sorcerer in this stunning 3D puzzler as you match-3 to free the souls that he has .,Новинки кинопроката:качай на максимальной скорости без учёта рейтинга, кино, сериалы .