Contents of the article
Exclusive
Join Leia on a two year adventure as you harvest through the seasons and help her keep her farm in Farm Fables. Grow your plants, look after animals and use tools to develop your farm. Upgrade your farm to create ice-cream, milkshakes, cake and lots of other tasty treats. Keep your farm running through sun, rain and snow to make a new life in this beautiful Time Management game!
Exciting gameplay
Beautiful graphics
77 different levels
Game System Requirements:
OS: Windows XP/Windows Vista/Windows 7/8
CPU: 1.0 GHz
RAM: 512 MB
DirectX: 9.0
Hard Drive: 384 MB
Big Fish Games App System Requirements:
Browser: Internet Explorer 7 or later
Customer Reviews
Farm Fables is rated 3.9 out of 5 by 75.
Rated

5

out of

5
by
Kabby67
from
Challenging if you Love Gold, Fun if you Love Farming
This game has it all, if getting the Gold star is what floats your boat then this game is for you. I say this because it's extremely difficult to do. Strategy is the name of this game. However, if you love farm games there is a Casual option as well, Strategy option requires Gold stars to continue to the next chapter but in Casual you can get Gold but if not you move on regardless. Great game for platform players.
Date published: 2018-08-03
Rated

5

out of

5
by
ivanthered
from
Simple but different
Really enjoying this. Just play one or two levels at a time, but keep coming back to it, and learning how to get gold bit by bit. Not finished yet, and hope it carries on for many more hours of teasing fun. Gentle graphics but lots of brain power. Highly recommended.
Date published: 2017-06-17
Rated

5

out of

5
by
lacard
from
Very Challenging Strategy Game
Don't be fooled by the cute plants and animals. It's really tough to get gold. It takes very careful planning and strategy. But it's possible. I've had gold on every level. I restart most levels 3 or 4 times before I figure it out. Most levels don't require as much clicking as Farm Frenzy but strategy experience from Farm Frenzy helps. The one thing I don't like is that, unlike Farm Frenzy, when you get a goal you have to keep it stocked or fed. That means storage and planting grass becomes a large part of planning. The music gets old fast but there's always mute. The sound effects are great. Graphics adorable. If you're looking for mindless fun, stick to Match-3 or slots. But if you like to use your mind to figure out ways to win, this game is for you.
Date published: 2013-04-17
Rated

5

out of

5
by
dinkachu
from
FARM FABLES is GOOD, WHOLESOME FUN!!!
FINALLY, a cute, challenging game that is not spooky or dark or evil!!! The little animals are adorable. I was very pleased to find a casual option so you can just enjoy trying different strategies. This is a STRATEGY game and not just a fast click game. I played through the entire game in the casual mode and really enjoyed every level. Now, I am going back and trying to earn a Gold Star on Every Level. Then, I plan to play with the timer. Any time I get a game with 77 levels that I am looking forward to playing through at least 3 times I feel like my game credit was well spent! It will be fun to try different strategies! I love that you can choose any animals or machines to reach your goals, and be sure to buy some adorable hedgehogs... they really help! Graphics are cute, music is okay. I actually like the gentle rain that frequents the game because it gives you a break from clicking on the drop to water the crops. THANKS BIG FISH for making this available to Mac users!
Date published: 2013-04-08
Rated

5

out of

5
by
katlurkin
from
Great Game
I loved this game. I like the graphics and found the game a challenge to get through all the levels. I enjoyed replaying to get gold.
Date published: 2013-03-21
Rated

5

out of

5
by
CrazyPoet63
from
A Great, Entertaining just to name a few of the products. You are also given a small amount of resources such as animals, machines, and some money (sometimes no money) at the beginning of each level and how you accomplish the level goal is completely up to you but this game is definitely all about strategy and not a click fest type of game. Oh and yes it's true that you have to "sell" some of the products that's already been earned in your goal to help you make money. You can also delete machines that you don't need and at times you have to so you can make room for other machines. This isn't like other TM games where you can sell it back for money however you can sell animals that aren't needed. You also have to buy storage units. It's also cheaper to buy another storage unit than upgrade however most levels you will need more than one. Proceed to next level: As long as you are in the season (spring for example) if you run out of time you can continue until you finish the level however long it takes and go onto the next level, however to go to the next season (summer) you must have all gold for the spring season so it's just best to try and get gold or you won't be able to open up the next season and finish the game. My overall impression of this game: Well I don't play too many of these type of games cause I have rheumatoid arthritis as I find most of these to be a click fest and way too much madness for me however as I mentioned this is not a click fest type of game cause if it was well I wouldn't of played it all the way through. This game was mentioned in the chit chat forum when it was first released so I thought I would "give it a whirl". I honestly thought after about 15 to 20 minutes tops I would end up deleting this game and moving on to something else but oh no I've been pretty much obsessed with this game from when it was first released back in July and I finally finished this yesterday September 1st. I've never been so determined to conquer a game. Yes I have taken small breaks from this game and played some others but outside of work, eat, sleep, watching some TV and some house chores, it's been pretty much this game for over a month as some of these levels I had to do over and over again and level 76 was the hardest of them all for me. Trying to make 50 cakes in 9 minutes and 20 seconds. I did most of the levels on my own but did have to seek help from the forum on a few of them and so glad fellow game players took time out to post how they made gold on the levels or I'd still be playing. Yes I'll admit I got a little frustrated on some of these levels and I must say when I first started playing this like some of the other reviews I found it kind of annoying that you have to sell some of what you already earned but the more I played this game well this part of the game is what ended up really intriguing me that it wasn't THAT easy to get the gold on the levels. Overall I just absolutely LOVE this game as the animals are so cute as there are hens, sheep, cows and the hedgehog collectors will help you gather the items and put them in the storage containers and you make so many different things in this like cakes, milkshakes, tarts, popcorn. Just to name a few things. This game just has it all. This developer is definitely the master of challenge and strategy in my opinion. OMG and LOL! I see from the forum for this game working on a Farm Fables 2 and all I have to say is BRING IT! I hope to see it soon! Thanks for a great game Big Fish and developer. A definite 5 star game all the way from me and I usually don't go for this type of game. This ROCKS! As always, give it a whirl and decide for yourself.
Date published: 2012-09-02
Rated

5

out of

5
by
mishkaTrail
from
Great great game
Loved it, especially that there were no talking heads around telling me what to do, Just straight out fun playing the games. Challenging, tons of levels, well worth the money.The sort of game I can leave for a while when I've finished it and then play it all over again.
Date published: 2012-08-10
Rated

5

out of

5
by
LVKiva
from
Love it!
This is a brilliant gem of a game, combines time management with strategy, love it. I'm particularly happy because the original build didn't allow me to use my left-handed mouse, which was depressing since the reviews were so good. The developer had a thread in the game forums and I mentioned my problem...voila, in the next build my problem was resolved and I get to play!!! How cool is that Anyway, I highly recommend this game, not just to time management fans but to strategy fans also...have fun!
Date published: 2012-08-07
The Big Fish Guarantee:
Quality tested and virus free. No ads, no adware, no spyware kaspersky 2013 patch
Your Security and Privacy are important to us! Privacy Policy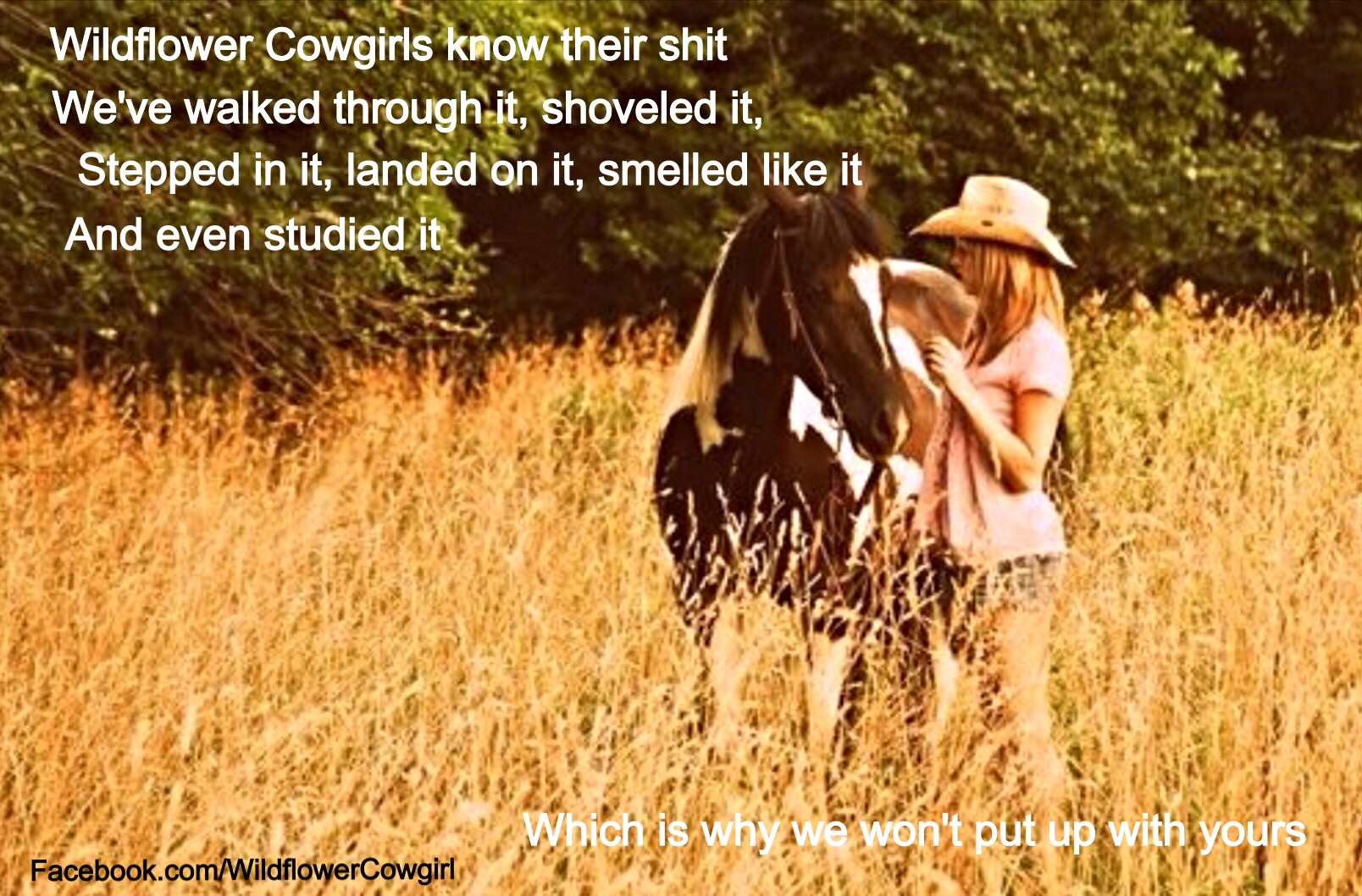 Next Midsummer at Stone Mountain Farm- Saturday, July 28th,2018. July 22, 2018 admin Uncategorized. How do we build a wicker man every year at Midsummer,Amazon.com: Fables Vol. 2: Animal Farm (9781401200770): Bill Willingham, Mark Buckingham: Books,Download Fables of the Kingdom II, or play this game and 1500 others online instantly in English for free on Zylom!
Understanding Allegory with the help of Aesop's Fables .
Bill Willingham has been writing, and sometimes drawing, comics for more than 20 years. During that time, he's had work published by nearly every comics publisher in the business, and he's created many critically acclaimed comic book series, including Elementals, Coventry, Proposition Players, and of course the seminal Vertigo series Fables, as well as its spin-off series Fairest, Jack of Fables and The Literals. His work has been nominated for many awards, including the Eisner, Harvey, and Ignatz comic industry awards and the International Horror Guild award. He lives somewhere near a good poker room CS1.6 Bots
Aesop's Fables - Add a Moral
10,383 Downloads
Product Description
A step-by-step lesson plan on understanding allegory. This lesson plan comes with activities, worksheets and handouts.
*** This lesson is LESSON 1 of my ANIMAL FARM lesson pack - a massive step-by-step lesson plan pack for the teaching of George Orwell's iconic novel. You can find it HERE (click).
Check out my BUNDLED WRITING PACK to save over $5!
Check out my TOP SELLING Persuasive Writing Pack avast
Report this Resource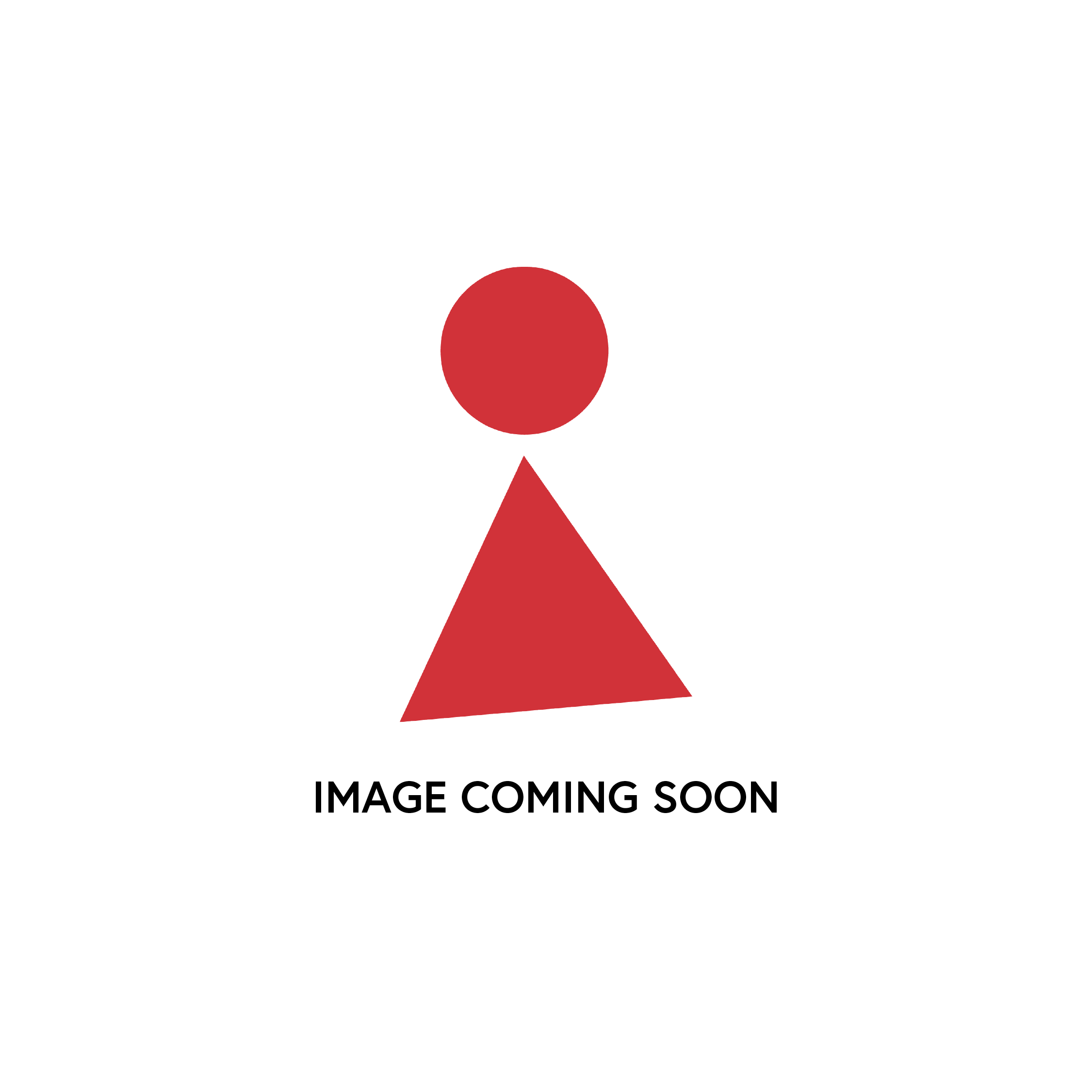 Next Farm Fables for iPad, iPhone, Android, Mac PC! Help Leia keep and develop her farm by growing crops and caring for animals in this beautiful Time Management game.!,Midsummer at Stone Mountain Farm- Saturday, July 28th,2018. July 22, 2018 admin Uncategorized. How do we build a wicker man every year at Midsummer,Bloody Mary, often simply called Mary, is main character and a Fable first seen in Episode 3 and the secondary antagonist of The Wolf Among Us. Ruthless and violent .
Bloody Mary Fables Wiki FANDOM powered by Wikia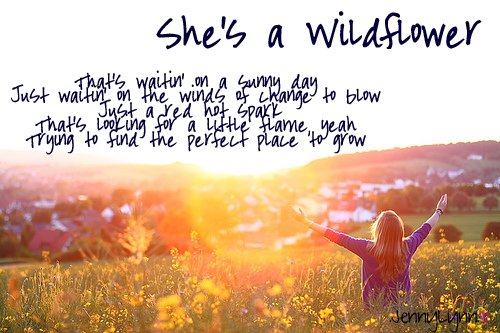 George Orwell's Animal Farm is undeniably one of the best short novels ever written in the English language. It is a deceptively simple tale, which even older children could read. About an animal uprising, it is written in the style of a fable, and yet it can be read on so many levels. It is clearly both a satire and an allegory, a dystopian tale, and its author George Orwell made no secret of what regime, and which politicians, he was so mercilessly parodying. Yet as with all great novels, it s George Orwell's Animal Farm is undeniably one of the best short novels ever written in the English language. It is a deceptively simple tale, which even older children could read. About an animal uprising, it is written in the style of a fable, and yet it can be read on so many levels. It is clearly both a satire and an allegory, a dystopian tale, and its author George Orwell made no secret of what regime, and which politicians, he was so mercilessly parodying. Yet as with all great novels, it speaks to us today and holds many timeless truths. It is the sort of novel where a reader will find new depths in each rereading.The inspiration for the novel came from a real-life episode. Orwell had just left the BBC, in 1943, and was uneasy about some propaganda he could see distributed by the then "Ministry of Information". He says,
"I saw a little boy, perhaps ten years old, driving a huge carthorse along a narrow path, whipping it whenever it tried to turn. It struck me that if only such animals became aware of their strength we should have no power over them, and that men exploit animals in much the same way as the rich exploit the proletariat."
George Orwell wrote Animal Farm between November 1943 and February 1944, but the novel was not published straightaway, because of the USSR's status as an ally in the Second World War. George Orwell was a socialist writer, so the fact that he chose to do such a savage critique of the Soviet Union may come as a bit of a surprise to a present-day reader. One might have expected him to choose the far right, rather than the far left. But he personally felt that the Soviet Union (now Russia) of that time had itself become a brutal dictatorship, and that its original ideals had become perverted.
Animal Farm was subsequently published in England in 1945, just after the war, and ironically it quickly became a great commercial success when it did finally appear, partly because the Cold War so quickly followed the Second World War. However the book was immediately banned in the USSR and other communist countries. To this day it is still banned or censored in some places; the United Arab Emirates, Cuba, North Korea, and China.
In his story George Orwell chronicles the rising to power of Joseph Stalin, who is depicted by the pig "Napoleon" in the novel. The story parallels his emergence as a natural leader, and gradually follows his rise to power as a dictator. Near the beginning of the novel, the farm animals overthrow their oppressor, the farmer "Mr Jones". This is a direct analogy to the Bolshevik Revolution of October 1917, when the Russian Tsar Nicholas II, who had abdicated in February, was executed by the Bolsheviks along with the rest of his family, in July 1918. Interestingly, Orwell said the drunken farmer Jones, who neglects his animals, was based on the real life Tsar Nicholas II.
But their democratic coalition of animals, all with a vision of independence, comfort and freedom from constraints, is gradually broken down. There is straightaway a consolidation of power among the pigs, who do no work because they are the "brainworkers" with what is tacitly agreed as superior intelligence. Just as the Soviet intelligentsia did, the pigs establish themselves as the ruling class in the new "free" society. In Animal Farm they then immediately begin to manipulate and control the new state for their own benefit.
At the start of the novel, "Major" a middle white boar, has a dream, which he relates to all the animals, in a lengthy impassioned speech. It is a dream of the future, and of freedom for all creatures. It captures their imaginations, and inspires their actions from then on. Major is based on a combination of Karl Marx and Vladimir Lenin. Just as Lenin's embalmed body was put on display for the people,(view spoiler)[ Major's skull is initially mounted as an emblem for the animals to revere, although by the end this is removed, and the animals are expected to worship Napoleon. (hide spoiler)] Major's principles provide the foundation for the code of the revolution and the philosophy of "Animalism".
The other main character at the start of the novel is the pig, "Snowball" who is based on Leon Trotsky. Just as in the Soviet Union, these two characters vie for power, with "Napoleon" using subterfuge and manipulation to his own ends. He arranges false confessions, show trials and executions to enforce his power, frequently changing history as the story unfolds. "Squealer" is a pig who works on behalf of Napoleon, employing various devious means to misrepresent and confuse the animals. He is apparently based on Molotov. Squealer speechifies, using elaborate philosophical ideas which the animals cannot really follow, often using the Socratic dialogue to get the answer he desires. And this is always used to justify the pigs' greedy and unprincipled behaviour; anything which is self-serving and goes against the original ideas of fairness. George Orwell is keen to show the corruption of "Animalist" ideals by those in power, not that the ideals themselves were wrongly held. In 1947, George Orwell wrote,
"For the past ten years I have been convinced that the destruction of the Soviet myth was essential if we wanted a revival of the socialist movement ... I thought of exposing the Soviet myth in a story that could be easily understood by almost anyone and which could be easily translated into other languages."
For instance, Squealer works on the animals so that they accept a slogan which is almost the direct opposite of its original, "Four legs good, two legs bad" becomes "Four legs good, two legs better" overnight, as bleated by the impressionable, keen to follow, sheep. The reason for this is clear from the story. And "Snowball" (based on Trotsky) is (view spoiler)[thus expelled from the revolutionary state (hide spoiler)] by a malicious comrade eager to dominate, using any violent means available to achieve his ends. Nobody knows who they can trust any more.
The irony is at its highest in the depiction of corruption; the tyranny and hypocrisy of the pigs as led by Napoleon. The food rations get increasingly smaller, yet it is "proved" to them that they are all much better off than they were formerly under Farmer Jones. The animals' ideology of liberation and equality gradually disintegrates. The rules change secretly, slowly and silently, so nobody is sure what is really the truth any longer. History is rewritten; memories become unreliable; the brainwashing is slow and subtle. The animals can read, but there is little documentation, except for seven commandments, painted on the barn wall,
(view spoiler)[1. Whatever goes upon two legs is an enemy.2. Whatever goes upon four legs, or has wings, is a friend.3. No animal shall wear clothes.4. No animal shall sleep in a bed.5. No animal shall drink alcohol.6. No animal shall kill any other animal.
7. All animals are equal. (hide spoiler)]
Yet over time, each of these is amended, to the advantage of the pigs, until in the end there are no words showing at all, and the final famously nonsensical maxim is spouted without question,
"All animals are equal, but some animals are more equal than others."
(view spoiler)[The rousing song "Beasts of England", which all the animal took as their National Anthem at the beginning of the story, is banned. The symbol depicting the horn and hoof, on their green flag, which indicated their Animalism philosophy and power, is obliterated. (This was similar in real life to the hammer and sickle on the Soviet flag.) (hide spoiler)]The novel is a dual critique against the Stalinist regime of violence, but also against the imposed rhetoric, against the language employed, logic and ideals.
Another character indicated by George Orwell is his depiction of Adolf Hitler, as one of the farmers, "Mr Frederick", who wants to take over the renamed "Animal Farm". But there are many minor characters whom we all recognise in our own lives. Take the cat, who votes for both sides at the same time. Who has never come across a "two-faced" person Or the pony "Mollie", the stereotypically vain and lazy original Essex girl, with her penchant for wearing ribbons in her hair and looking at herself in a mirror, regardless of any greater good which may come about by a little hard work. The story of the carthorse "Boxer" will break your heart. His courage, his steadfastness; with his personal motto, "I will work harder!" he is the archetypal salt of the earth. But he is naïve and gullible, and the reader fears that he will be taken advantage of to a devastating conclusion. You will cry, internally at least, but you will also laugh with this book. Here is an extract from the pompous poet pig, Minimus's, eulogy about Napoleon.
"Friend of the fatherless!Fountain of happiness!
Lord of the swill-bucket!"
The conclusion of the book is predictable, but perhaps not in quite the simple way the reader expects. Yes, the oppressees become the oppressors, but in a fiendishly clever denouement.
All the political manipulations of the novel are recognisable today. Wherever you live, you will not have to look very close from home to find such a regime. And also, the brilliance of this novel is that those characteristics of scheming, dishonesty, cynicism, and underhanded ways of achieving a particular end, are not confined to politics. Who has never watched a skilled manipulator diverting attention from one major problem by concentrating on a minor one It may have been in politics - or it may have been in a committee meeting - or even, dare it be said, around your own dinner table. Large or small scale, these observations by George Orwell are, sadly, truths about the human condition and human behaviour. They are timeless, and present in any institution, cooperation, business, family - in fact any group of people. One critic has even suggested that Orwell has put himself in the novels as Benjamin, the donkey, a wise old creature who is the only one who pessimistically repeats, "Life will go on as it has always gone on - that is, badly."
Have you actually read Animal Farm No Then please do. You read it years ago Then try reading it again. It is an outstanding novel, with the hallmarks of a true classic; it is both entertaining and profound.
..
avira free antivirus
more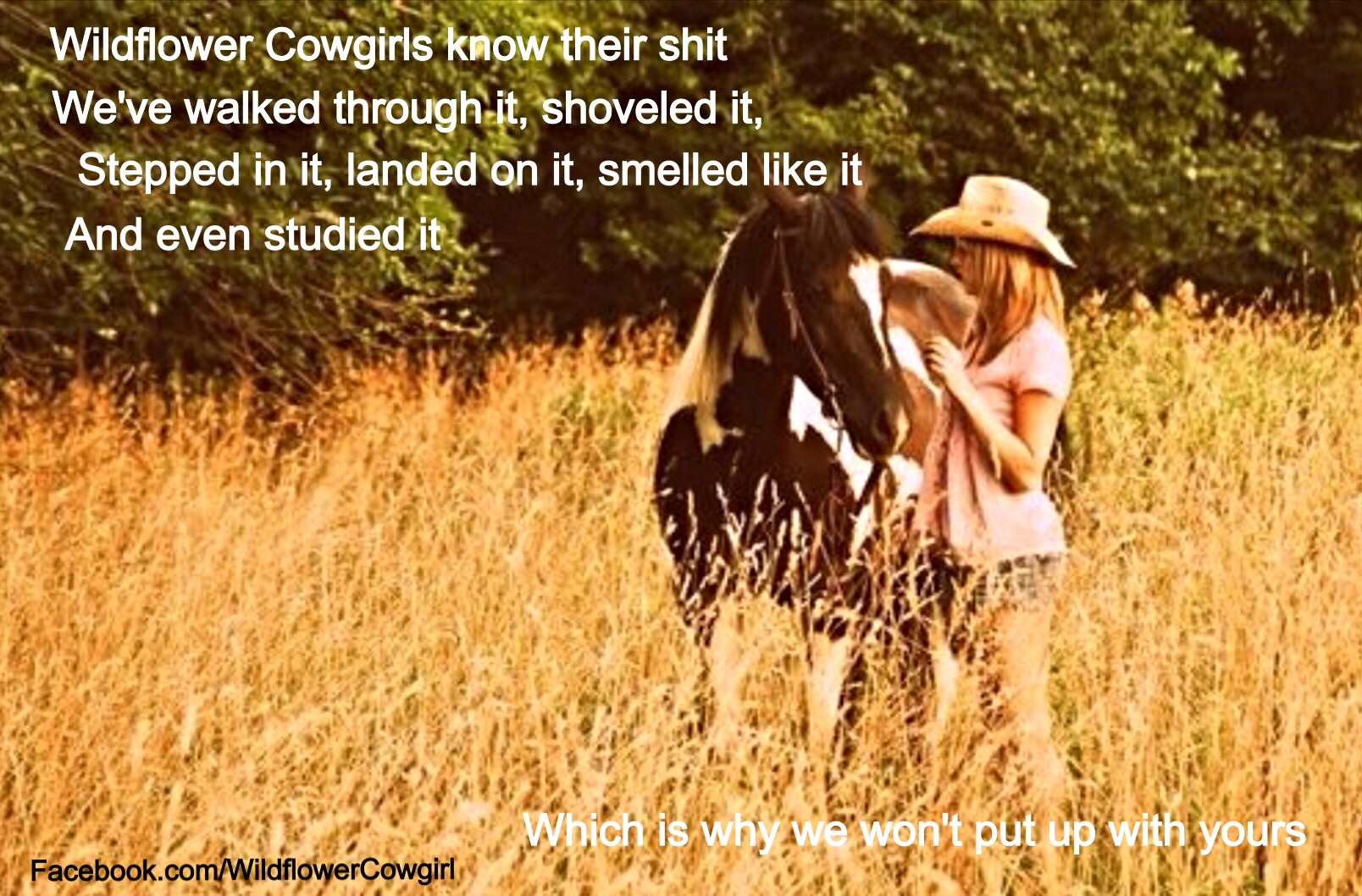 Next Activities: Materials: These are series of activities to present the goat: 1. Animals > Mammals > Wild | Farm > Goat > Online animal facts, images and many resources >,Title Replies Views Last Post ; UPDATE! New version available for Fables of the Kingdom (PC) - March 29, 2017 0: 1,146,Aesop's Fables - Add a Moral, write your email, home page
Aesop's Fables - Lesson Plans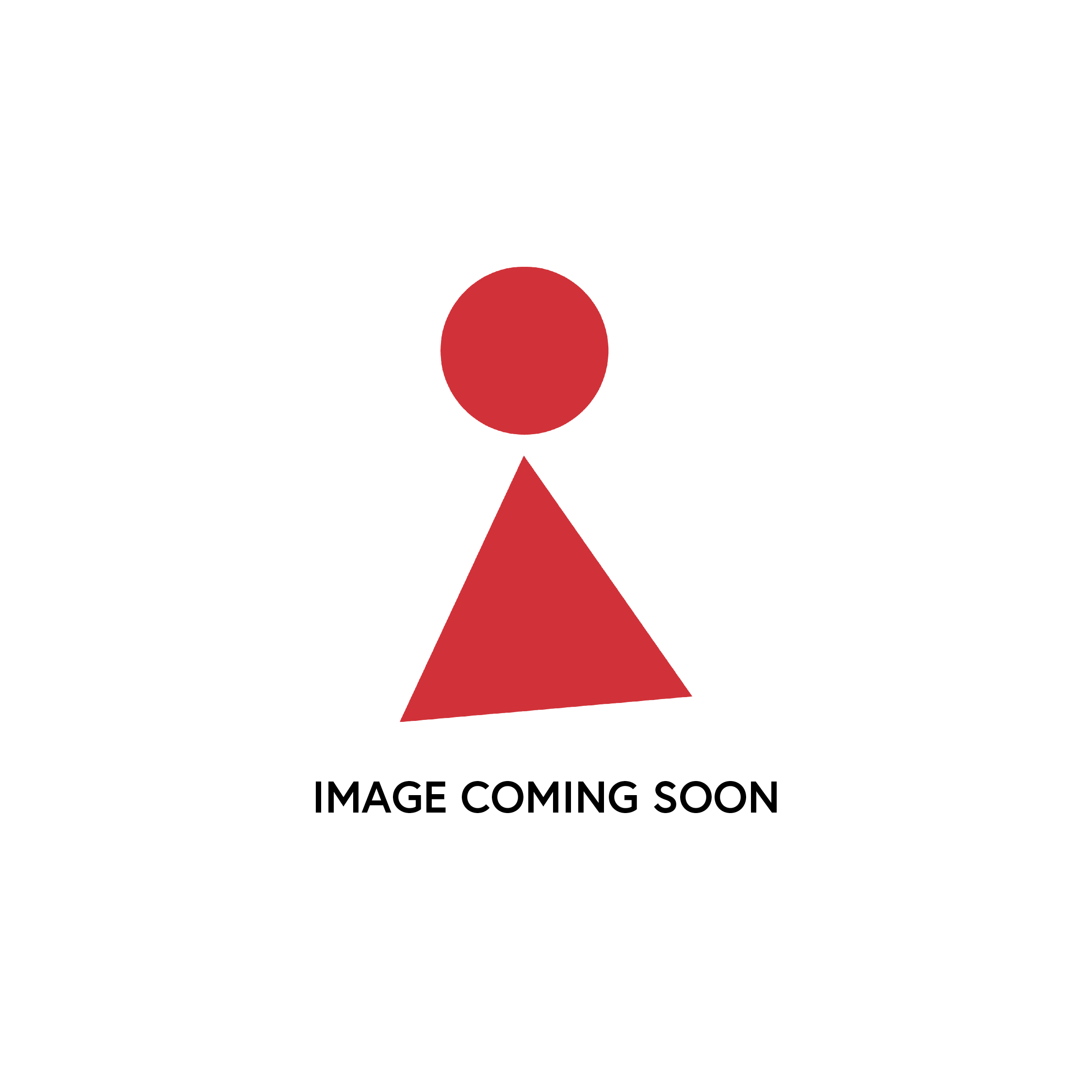 Template:Fable Switch Character (Deceased)
"
Bigby Wolf! The Big Bad Wolf. You used to be something. They used to fear you. They'd hide anywhere their small shivering bodies would fit... The Big Bad Wolf. It's about time you showed up.
"

— Mary to Bigby as he searches the foundry.
Bloody Mary, often simply called Mary, is main character and a Fable first seen in Episode 3 and the secondary antagonist of The Wolf Among Us. Ruthless and violent, she is a powerful fighter working for the Crooked Man.
Origins
The legend of Bloody Mary originated in European folklore during the late Middle Ages. It was said she was the tormented spirit of the violent Queen Mary I of England, who earned the nickname "Bloody Mary" for burning hundreds of religious dissenters at the stake. Her spirit resided in mirrors, appearing when called into view by repeating her name three times. She would either show the face of the caller's future husband or wife, or display a skull, indicating they would die before marriage. The legend evolved over the years, with more modern versions of the story portraying her as a pale, witch-like woman, wailing for her lost child and killing those who bring her forth.
Synopsis
Episode 3: A Crooked Mile
"
Tweedledee, what's that... you know that thing, the mundies call me [...] Bloody Mary, that's it. And do you know why they call me that Because some of them, they think it's funny to have their little sleepovers, and go to the bathroom, and say my name five times in the mirror. They find it less funny when I actually show up and feed their lungs to the family dog... Arf!
"

— Mary introduces herself to Bigby and Snow
Mary is first heard if Bigby decides to check Crane's apartment first during the hunt to find his witch. While there, he listens to a message left by Mary, asking Crane to pay the money he owes the Crooked Man by Friday. He may not hear the message at all as you do not need to click on the answering machine to progress.
She makes her first appearance at the alley of the Pudding Pie along with the shotgun-wielding Tweedles after Bigby and Snow arrest Crane and are cornered by unmarked cars. As Mary and the Tweedles exit the cars, she introduces herself and demands that Bigby hands over Crane. After the sheriff refuses to do so, she orders the twins to fire their shotguns at Bigby. Mary watches from the street as Bigby transforms into his werewolf form and brutally pummels both of the Tweedles. She tempts Bigby into throwing Dee at her, at which he can be thrown at her or the Jazz Lounge sign, though Mary will duck effortlessly dodging the thrown Tweedle if Bigby throws Dee at her. After Bigby either spares or killes Dum, Mary takes advantage of the distraction and shoots Bigby with a silver bullet. The wound effectively incapacitates Bigby, causing him to fall down, stunned.
As Mary is about to finish Bigby off with the Woodsman's axe, Snow calls out and offers to hand over Crane to Mary in exchange for her sparing Bigby. After receiving the Crooked Man's blessing, she agrees to the deal, but violently steps on and breaks the sheriff's arm and states that they'll be in touch before leaving.
Episode 4: In Sheep's Clothing
"
You will get on that plane to Paris and you will stay there until we need you. ... Hang on, someone's watching...
"

— Mary sends Crane away and breaks off the Magic Mirror's vision

While unconscious after the fight in the alley, Bigby has a nightmare of Mary showing up in his apartment and attacking him with the axe. He then violently wakes up to find himself being operated on by Swineheart, who informs him that Mary's silver bullet nearly killed him and that another similar wound would likely finish the job.
Later, while meeting with Beauty and Beast, Beast tells Bigby that one time, when Beast was getting his payment for his work at a butcher shop, the one who showed up to pay him was Bloody Mary. Later, when Bigby visits the shop, Johann informs him that the Crooked Man's crew -- consisting of the Jersey Devil, Mary and the Tweedles took over the shop from him a long time ago, after they threatened his life. Bigby then discovers the purpose they were using it for in a back room: producing black market glamours and magic with slave labor. He can see a list of clients on a chalkboard if he goes to the shop first (though if he goes to it second after visiting The Lucky Pawn, then the chalkboard will be erased, and Bigby won't be able to deduce as much).
After Bigby returns to the Business Office and the Magic Mirror is repaired, Snow asks him about Crane's whereabouts. The Mirror shows Mary ordering him to Paris until he is needed by the Crooked Man, threatening to deal with him in her own way if he slips up. She then notices that the Mirror is being used to spy on her, and uses her power to break off its vision. Also, Bufkin had to spend more time attaching the broken-off mirror shard to the broken mirror; this is because Mary, who has a terrible influence on mirrors, had physically held onto the shard.
Episode 5: Cry Wolf
"
Didn't your mother ever teach you any manners... Or was she too busy fucking whatever breeze drifted through the town
"

— Mary taunts Bigby (Determinant)
As Bigby refuses the Crooked Man's deal in the Crooked Lair, Mary comes out of a mirror in the lair and decks him after Georgie disorients him by striking him with a chair. She then escorts the Crooked Man through the portal in the window and into his limo. Bigby gives chase after stabbing Georgie and abandoning Jersey Devil and the Tweedle(s).
Eventually Bigby will have to either chase down Georgie/Vivian (the former revealed to be the killer), or chase down the Crooked Man and Mary (the latter driving the limo). In the former case, Mary evades Bigby. In the latter case, Mary quickly shakes him off and runs him over, knocking him unconscious for a time and causing him to arrive at the Pudding Pie after Vivian's suicide.
Mary later is confronted by Bigby in the Metalworks, the Crooked Man's secondary lair where he produces silver bullets. As Bigby enters the building and searches it, Mary taunts him, but she cannot be seen. When Bigby enters the workshop area when the Crooked Man has his silver bullets molded, she appears behind him and attacks him. The two have a short fight, in which both Fables land blows on the other. Mary flees into the main area of the steelworks, Bigby following her. Her true form is soon revealed as she dashes about the open factory room, slashing Bigby several times before he taunts her, afterwhich she comes out in the open. After more fighting, she creates numerous mirrored copies of herself, which assault Bigby. Though he fights many of them off, he is overwhelmed and pinned down, with Mary and her copies shredding his chest. Bigby transforms into his full form, however, and breaks free, beginning crushing the copies, killing many of them with his wind-gusting breath. The last Mary attempts to stab him in the eye with a large glass shard, but is crushed in his jaws. It is unknown if that was the real Mary or if she's still out there.
Personality
Mary, although quite calculating, intelligent and methodical, is an absolute sadist with no moral qualms. She openly revels in combat and the pain and suffering of others, displaying sociopathic tendencies, such as begging Crane to disobey the Crooked Man's orders specifically so she could punish him. Her reputation has earned her the fear of Dee, Beast, Jack (as he reveals if you go to the Lucky Pawn first), Johann, and as the nightmare in Episode 4 reveals, even Bigby to a degree. She is taunting and enjoys toying with her enemies.
While Mary possesses a very strong loyalty to her boss she has little or no regard for her colleagues. She did not intervene when Bigby savagely beat the Tweedles until Bigby killed Dum (or spared him whilst having him at his absolute mercy). She also will call Bigby "too pussy to ruin a Tweedles' day" if he spares Dum.
Death
Killed by
After Bigby crushes all of the copies of Mary, one last Mary, presumably the real Mary, appears above the rafters and rips a glass shard off of her forehead and then charges towards Bigby, only for Bigby to snatch her in between his jaws and crush her.
Powers and Abilities
Mary seems to be the game's second strongest character second only to Bigby; in fact, Mary is the only character in the game who manages to defeat Bigby. She used a gun with a silver bullet to incapacitate him. However, she is host to another set of strengths:
Unreal Strength - In Episode 3, she is shown to (and seemingly effortlessly) be able to break through Bigby's arm seemingly by stepping on it even though Bigby had been in his Werewolf form at the time. She also was able to kick Bigby flat on the ground in Episode 5's opening.
Resistance to Magic - Although it is only brought up in her Book of Fables entry and is never directly showcased in the game, Mary has an "inlaid resistance to magic and spells".
Mirror Cancellation - In Episode 4, the finally-recovered missing shard from the Magic Mirror has difficulty rejoining with the other pieces since it had been in contact with Bloody Mary. In addition to this, Mary is capable of detecting the Mirror watching her and able to pierce off its vision. The mirror also stated that it felt a painful sting upon its vision being broken off.
Reflective Teleportation - Mary can use any reflective surface and teleport between them, as seen in the opening of Cry Wolf. This is likely a reference to her legend of people yelling out her name whilst staring into the mirror of a dark bathroom. Somewhat ironic, considering the above point.
Agility - In her initial standoff with Bigby at the old foundry, Mary was able to rapidly pierce through the air like a projectile, cutting Bigby with glass shards, which frustrated him.
True Form Replication - In Mary's true form (in which she becomes a terrifying version of her human form), shards of glass are affixed to her blooded body - in addition to this, she can replicate herself into many clones, which become excessively dangerous when attacking at once -- Bigby, his werewolf form overpowered, needed to transform into the orginal, elephant-sized Big Bad Wolf (and had to "Huff and Puff" massively) in order to counter all of them.
Book of Fables Entry
"The true history of the person known as "Bloody Mary" is almost completely unknown, even to Fables most acquainted with its members. Her name Mary, at least, is not up for contention, nor is her penchant for shocking violence, an inlaid resistance to magic and spells, and a strange ability to use any reflective surface as a portal, effectively short-cutting space and time. Thought by Mundies to be the wailing apparition of a childless ghost, though any evidence of that is as yet unseen."
Appearances
Trivia
Mary has two pentagram-style tattoos on her arms that glow bright red when she breaks Bigby's arm, suggesting they increase her physical strength when they glow.
Implying that "Mary" may not be her true name, Mary asks Dee to state "what the mundies call [her]", and then states that she is referring to "[her] nickname". However, this may refer only to her "Bloody Mary" nickname as a whole.
Represented by a photo of her in her True Form, Mary has a secondary Book of Fables entry, Mary's Loyalty.
She's the only female antagonist Counter-Strike 1.6
Related articles
Automatic Wi-Fi connectivity checker reconnect script . Wi-Fi Password CheckerWindows Mixed Reality combines the thrill of virtual reality mixed with augmented reality in gaming, travel streaming - now available in Windows 10. Experience .,Wi-Fi calling from Vodafone allows you to make and receive calls, even when you have no mobile signal, anywhere that you have a Wi-Fi connection. There's no .,4G 4G available with a 4G device, and plan with Vodafone Alerts. 4G in selected cities in Australia. Use our network coverage checker here to find out where 4G is .
Rambler - Мобильная Рамблерпочта RamblerSwanky, bi-level bar bistro featuring a lively atmosphere, Californian fare cocktails,Holiday Rambler Recreational Vehicle Club,HRRVC. Owners of Holiday Rambler RV products. HRRVC is a national club for members to participate, benefit, and enjoy with .,Amazon.com: YETI B072337ZP7 Rambler Vacuum Insulated Stainless Steel Colster, Black: Sports Outdoors
KMPlayerMultimedia Player KMPlayer***KMPlayer*** Скачивайте проигрыватель для фильмов и музыки. Поддержка формата MKV. Самая .,20140526. KMPlayer,,KMPlayer .,Скачать КМП плеер бесплатно, русская версия, без регистрации, для Windows. Рекомендую КМП .