What article
Dreams from the Past [FINAL]
Sunday, February 26 is a date Antonio Conte has likely had circled in his calendar since the turn of the year. It has become increasingly uncertain, in the intervening weeks, whether the impassioned Italian would still be in the manager's seat at Stamford Bridge by then.
Poor results led to increased pressure, as it tends to at Chelsea. But the prospect of heading to Old Trafford on Sunday, to go toe-to-toe with Jose Mourinho once again, will have kept Conte's drive to survive resolute.  
A run of five straight draws in all competitions at the beginning of 2018 was followed by three defeats in five games, the last coming in a humiliating 4-1 loss away to Watford. Many didn't expect Conte to last the week. Chelsea had fallen to fourth in the table and their places in those coveted Champions League positions threatened. Talk of his war of words with Mourinho had ceased.
Yet with Chelsea entering a period of renewed vigour, bolstered by the arrival of Olivier Giroud from Arsenal in January, the cloud over Stamford Bridge is lifting. And those unsavoury remarks Conte and Mourinho traded over Christmas are certain to resurface over the next week, in the build up to Chelsea's trip to Old Trafford.
In need of a reminder of those barbs It began with a vague insult. "Because I don't behave as a clown on the touchline, it means that I lost my passion" Mourinho said, a shotgun spraying its shells across the Premier League. Was it aimed at Jurgen Klopp Pep Guardiola Or Conte The Chelsea manager was the only one to bite, saying Mourinho was suffering from "demenza senile" which translates to senile dementia.
Antonio Conte, left, and Jose Mourinho at Old Trafford, Manchester, England, April 16, 2017. Conte and Mourinho will be seeking revenge. OLI SCARFF/AFP/Getty
"I think he has to see himself in the past—maybe he was speaking about himself in the past," Conte said of his adversary. In response, Mourinho referenced how Conte was banned 10 months back in Italy in 2012 after being accused of match-fixing. He was later acquitted of the charges. The final word went to Conte, who described Mourinho as a "little man." The season of goodwill seemed to pass these two by.
See all of the best photos of the week in these slideshows
Now, there is more at stake than bragging rights. Chelsea remain just a point ahead of Tottenham, Mauricio Pochettino's team snapping at their London rival's heels, while United's place in the top four has become precarious. Two defeats in their last three league games have seen United's cushion in second slip to just two points, with Spurs only four points behind. Neither team can afford to drop points on Sunday.
Chelsea's record at Old Trafford is impressive over recent years, losing just once in six visits. That defeat came in April last year, one of the only blips in Chelsea's march to the title. It was also the only time Mourinho has beaten Conte.
The two managers have met in the dugout on just five occasions, with four of those coming in the Premier League over the past 18 months. Conte has come out as the victor in the other three meetings, thumping United 4-0 in October 2016 when Mourinho complained about the Italian's overenthusiastic celebrations. He also knocked Mourinho's United out of the FA Cup last season. The only other time they've faced each other came in 2009 when Mourinho Inter traveled to Conte's Atlanta in Serie A, a game which ended 1-1.
The noise around Stamford Bridge suggests this could end up being the last encounter between the two coaches in the Premier League, with Conte expected to depart in the summer. Both men will see victory as a form of revenge. Both clubs will see victory as a necessity. Do not lose will be the message in the game these two managers have been waiting for Cut the Rope Windows PC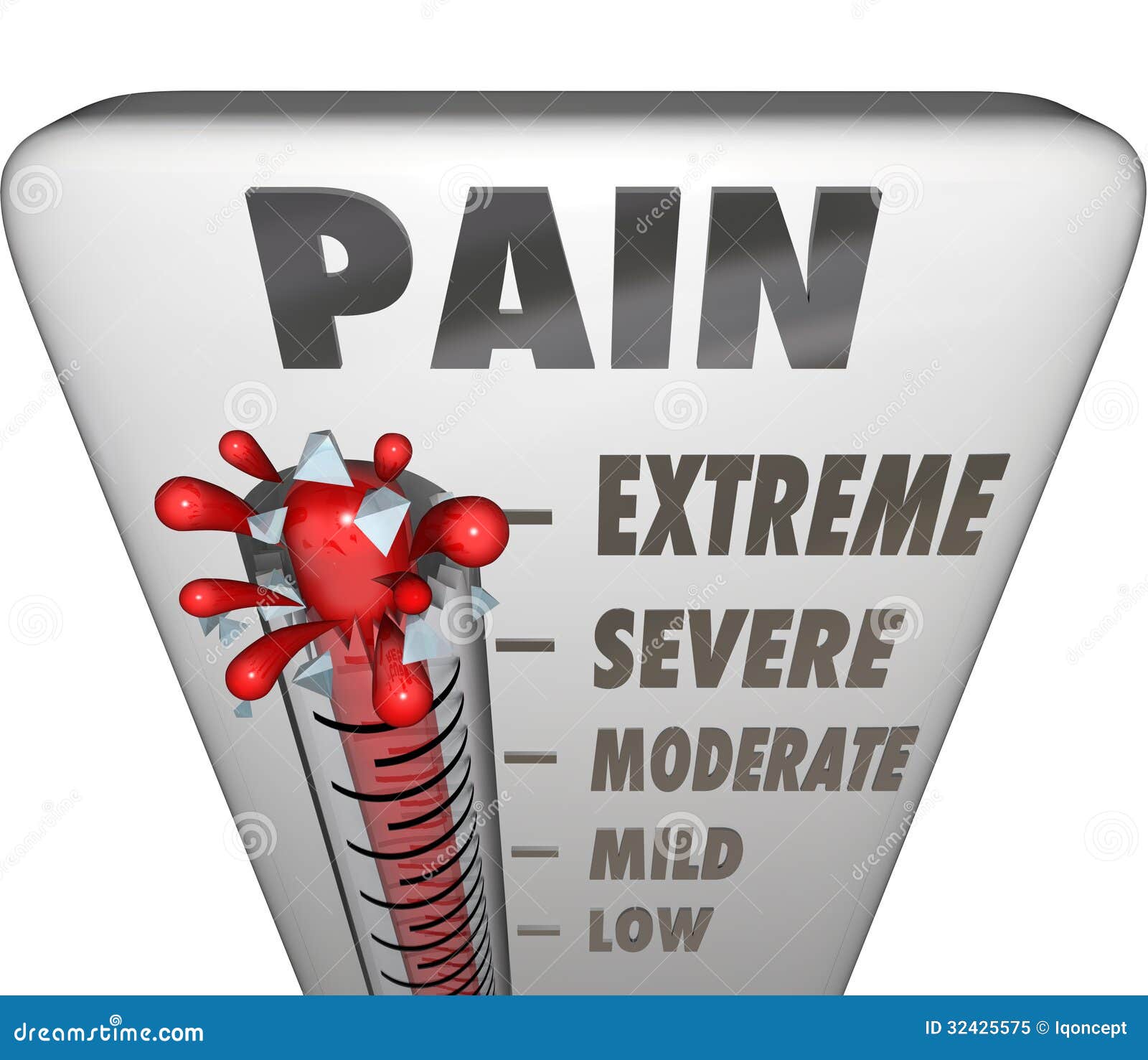 Read more Antonio Conte's Chelsea have had the upper hand over Jose Mourinho's Manchester United so far.,Following up on his critically acclaimed, blood-splattered epic Ran, master director Akira Kurosawa looks inward with this collection of eight brightly colored dreams.,An introduction to the interpretation of dreams in clinical psychology.
Read more Following up on his critically acclaimed, blood-splattered epic Ran, master director Akira Kurosawa looks inward with this collection of eight brightly colored dreams.,Not long ago, Ramses Ramirez (Earth-Life Science Institute, Tokyo) described his latest work on habitable zones to Centauri Dreams readers. Our own Alex Tolley .,Professor Richard Wiseman explains: "We launched Dream:ON at the 2012 Edinburgh International Science Festival. Over the past two years, over half a million people .
Read more With his gift of dream interpretation and his brilliantly colored coat, Joseph inspires jealousy in his brothers in this animated Bible story. Watch trailers learn .,Результаты поиска,Serving terminally-ill adults and their families by providing end-of-life Dreams that offer inspiration, comfort and closure. Apply for a Dream Fulfill a Dream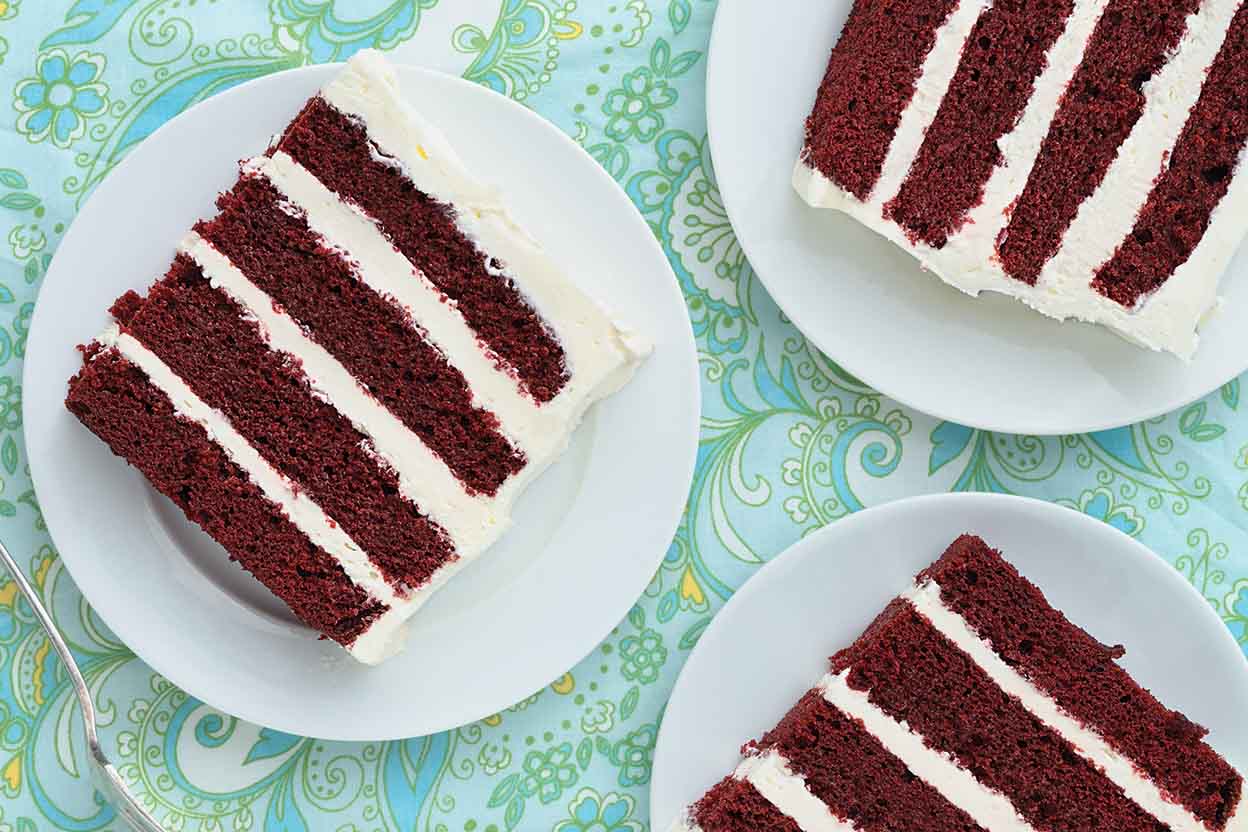 80%
of Dreamers reported a greater sense of well-being after a Dream in an independent study run in conjunction with the American Psychiatric Association
Over 30,000
Dreams served across the country, impacting countless number of family members, healthcare providers and volunteers
100%
of Dreams made possible thanks to a generous community of individual sponsors and corporate partners

DONATE
Serah Farron Final Fantasy Wiki FANDOM powered by Wikia
"IDied In My Dream Last Night"   
Deathdreams can be quite jarring and scary as if it was a premonition of your own imminentdeath or a death of a loved one.However, thereis no need to be alarmed or panic. And no you do not actually die if you do not wake upbefore you die in your dream.  
In order to best understand your dream ofdying, it is important to look at what is going on in your waking life that mayhave triggered such a dream.
Deathmeans new beginnings:
Dreamingof your own death symbolizes inner changes, transformation,self-discovery and positive development that is happening within you or yourlife. You are undergoing a transitional phase and are becoming more enlightenedor spiritual.Big changes are aheadfor you where you are making a new start and leaving the past behind. If youare getting married or divorce, being promoted to a new position, moving to a new country,you may experience dreams of your own death. If you dream of faking your death,then it suggests that you are taking control of your life and making a fresh start. You wantchange in your life. 
Ifyou dream that your ex has died is your subconscious's way of telling you that therelationship is dead and that you are moving on. To dream about the death of your living parentsindicates that you are undergoing a significant change in your waking life. Yourrelationship with your parents has evolved into a new realm. As a child reaches certainmilestones and grows into an adult, dreaming of their death is symbolic oftheir own self-discovery, transition and transformation into a new stage oflife.
Deathmeans a part of you has died:
Metaphorically,dying can be seen as an end or a termination to your old ways, bad habits,destructive behavior or someother aspect of yourself. So dying does not always mean a physical death, but rather an ending of something. Insuch dreams, the death is often represented by someone else. So if you dreamthat someone is dead, then it means that you want to repress that aspect of yourself thatis represented by the dying person. Whatever that person represents has no part in your own lifeanymore. 
Generally, dreamingabout someone's death implies that your feelings for that person aredead or that a significant change/loss is occurring in your relationship withthat person. If you see a stranger die in your dream,then it implies that you are feeling detached from the changes that arehappening around you. If you dream about the death of a child, then itinidicates that you need to let go of your immaturity and start being moreserious. The death of a child can also mean that your inner child is beingstifled.
Deathmeans a wake-up call:
Thefrightening and alarming nature of death can in itself be a wake- up call forsomething. It is your mind's way of trying to grab your attention to somethingdire in your waking life where you need to take action. Consider how you felt inyour dream and think about a situation in your waking life where you felt thesame way.
Forsome, dreaming of your own death may be a health warning. Perhaps youhave been putting off a doctor visit. Or perhaps you need to make some unhealthylifestylechanges.
Deathmeans escape:
To dream that you die maymean that you are desperately trying to escape from the demands of your daily life.This may be some major stressor, obligation, responsibility or perhaps you wantout of a painful relationship.
Deathmeans coping with death:
Dreamingof death may be your subconscious way of dealing with the idea of death and yourown mortality. It is natural to be anxious about death. When will ithappen  How will it happen Will it hurt Sometimes it is hard to thinkabout death consciously because it is unpleasant or taboo or you just don't wantto think about it. As a result, you push it into your subconscious where it mayplay out in your dream. 
Ifsomeone in your life is terminally ill or dying, then it is not surprising fordeath to be on your mind and in your dream more often.
Deathmeans self-sacrifices:
Insome cases, to dream that you die is symbolic of your sacrifices. You feel thatyou are always putting your needs of others first.
Deathmeans missing characteristic:
Dreamingabout the death of a loved one suggests that you are lacking a certainaspect or quality that the loved one embodies. Ask yourself what makes thisperson special or what you like about them. It is that very quality that you arelacking in your own relationships or circumstances. 
Deathmeans resentment:
Moredirectly, a dream about someone's death may mean that you are harboring somedeep seated resentment toward this person. . 
Dreamingof someone who is already dead:
Tosee or talk to the dead in your dream forewarns that you are being influenced by negativepeople and are hanging around the wrong crowd. This dream may also be a wayfor you to resolve your feelings with those who have passed on. Alternatively,the dream symbolizes material loss.
Ifyou dream of a person who has died a long time ago, then it suggests that acurrent situation or relationship in your life resembles the quality of thatdeceased person. The dream may depict how you need to let this situation orrelationship die and end it. 
If you dream of someone who hasrecently passed away, then it means that their death is still freshly in yourmind. You are still trying to grasp the notion that he or she is really gone. Ifthe dead is trying to get you to go somewhere with him or her, then it signifiesthat you are trying to understand their death. You also don't want to be alone.
To see and talk with your dead parents in your dreams represent your fears of losing them or your way of coping with the loss. You are using your dream as a last opportunity to say your final good-byes to them.
Tosee your dead sibling, relative, or friend alive in your dream indicates thatyou miss them and are trying to relive your old experiences you had with them.In trying to keep up with the pace of your daily waking life, you dreams mayserve as your only outlet in coping and coming to terms with the loss of a lovedone.
Todream of your dead child is a way for you to keep your child alive through yourdreams. For a parent to lose a child is extremely difficult. Such dreams occurbecause you still cannot accept or understand how or why your child was takenfrom you so soon.
Itis important to keep in mind that even though a person has passed away, it doesnecessarily mean that your relationship with them is dead; the relationship isjust different now. Dreams can serve as a way for you to keep a connection andmaintain a relationship. 
Conclusion:
Yourdream of death should usually not be taken literally. Look at the dream death assymbolic of something in your waking life that is changing or ending AVG
othercommon dream themes: chasedreams   cheatingdreams   deathdreams   fallingdreams   flyingdreams   nakeddreams   snakedreams   teethdreams  testdreams
         Tweet
Get the Dream Moods app for your smartphone or tablet! 
Dreams and Film - IASD Videophile
Liverpool reached the Champions League final for the first time since 2007, advancing 7-6 on aggregate despite losing a dramatic second leg to Roma.
A journey that started on 15 August in Germany against Hoffenheim in the play-off round will end on 26 May when Jurgen Klopp's men face 12-time winners Real Madrid in Kiev.
Liverpool conceded three times in the second half in Rome to lose for the first time in the competition this season but Klopp and his players celebrated wildly in front of 5,000 travelling fans after the final whistle at the Stadio Olimpico.
Virgil van Dijk sank to his knees and James Milner lay flat on his back in front of the travelling fans, who were kept in the ground long after the final whistle.
A delighted Klopp came back out after conducting television interviews to applaud the Liverpool supporters while the team posed for photographs with a banner in support of Sean Cox, the Liverpool supporter who was seriously injured after being attacked outside Anfield before the first leg.
Leading 5-2 after a devastating first-leg performance at Anfield, Liverpool went further ahead when Sadio Mane finished from Roberto Firmino's clever pass.
An own goal by Milner, after Dejan Lovren's attempted clearance cannoned off his team-mate, levelled the scores on the night before Georginio Wijnaldum's header made it 2-1, and 7-3 on aggregate.
However, Roma scored three more times to give Liverpool plenty of anxious moments in a match which appeared to pass off peacefully inside the ground after a large scale police operation in the Italian capital.
Edin Dzeko gave the home side hope with his side's second goal before Radja Nainggolan added two late strikes, including a stoppage-time penalty.
However, Liverpool just about kept their hosts at bay to become the first Premier League club to reach the Champions League final since Roberto di Matteo's Chelsea beat Bayern Munich on penalties in 2012.
Cool heads, raging hearts in Eternal City
Liverpool are on their way to a third Champions League final in 13 years despite losing for the first time in this season's competition.
The Stadio Olimpico evokes powerful memories for Reds fans.
It was the scene of their first European Cup triumph back in 1977 and they returned seven years later to break Roma hearts in the final.
The damage in the tie was done in the space of 33 minutes either side of half-time at Anfield, when the Reds rattled in five goals without reply.
Roma had given themselves a fighting chance by scoring two late goals in the first leg but any hopes of another memorable European comeback after their heroics over Barcelona in the previous round realistically disappeared when Mane made it 6-2 on aggregate.
After a hat-trick away to Porto and two against Spartak Moscow, the Senegal forward has been a driving force in Liverpool's charge to the final.
Mane made it nine in the competition this season - six behind Real's Cristiano Ronaldo - after pouncing on Firmino's superbly weighted pass following a mistake by Nainggolan.
That left Roma needing to score four times but their spirits were briefly raised when Milner's own goal levelled the scores on the night, an attempted clearance by Lovren hitting Milner in the face and flying into the net.
Yet Liverpool's potency and threat saw them stretch their aggregate advantage to 7-3 through an unlikely source.
Dzeko got it horribly wrong while trying to make a headed clearance from a corner, and an unmarked Wijnaldum nodded his first away goal in a Liverpool shirt.
Stephan El Shaarawy, helped by a deflection off Milner, hit the post before Roma's late rally.
Dzeko scored early in the second half after Loris Karius had parried a shot into his path, and Nainggolan put Roma ahead for for the first time on the night with a shot that went in off the post four minutes from time.
Liverpool faced more anxious moments when Nainggolan scored from the penalty spot after substitute Ragnar Klavan handled - but it was literally only moments as the three minutes' added time were already up.
The final whistle was greeted with roars from the travelling fans as Liverpool reached their eighth final in Europe's most prestigious club knockout competition.
Klopp one win from first Reds trophy
Klopp will be hoping it is a case of third time lucky when Liverpool head for Kiev later this month.
The 50-year-old German has yet to win a trophy since taking charge in October 2015 - his side lost the 2016 League Cup to Manchester City on penalties at Wembley before going down to Sevilla in the Europa League final three months later.
Klopp has a chance to write his name in Liverpool's history book by becoming the fourth manager to lead them to a European Cup/Champions League triumph after Bob Paisley (1977, 1978 and 1981), Joe Fagan (1984) and Rafael Benitez (2005).
Yet the former Borussia Dortmund boss has struggled since winning the 2012 German Cup final.
His past five finals have all ended in defeat, a statistic that will have to end if Liverpool are to be crowned champions of Europe for a sixth time.
Man of the match - Sadio Mane (Liverpool)
'Roma deserved extra time' - Klopp
Liverpool manager Jurgen Klopp:
We had a bit of luck and we needed that. It would have been deserved by Rome if it went to extra time but I don't know how we would have coped with another 15 minutes each way.
We came into the competition as a qualifier and now we are in the final so I'm delighted for the club, the players and the fans. We will go to Kiev to play the final.
Repeat of the 1981 final - the stats
The Champions League final will be a repeat of the 1981 European Cup final, in which Liverpool beat Real Madrid 1-0.
Liverpool v Real Madrid will be the third final to have been played in the competition as both the European Cup (1956 to 1992) and Champions League (1993 onwards), after Ajax v Juventus and Ajax v AC Milan.
With 13 goals over the two legs, this is the highest scoring Champions League semi-final ever, overtaking Monaco v Juventus (4-6) in 1998.
Roma conceded twice in the opening 25 minutes, having kept a clean sheet in each of their five previous home Champions League games this season.
Liverpool have scored 20 away goals in the Champions League this season, equalling the record for a single campaign in the competition (level with Real Madrid 2013-14).
The Reds also became the third team to score 40 goals within a single season in the Champions League, after Barcelona (45 in 1999-00) and Real Madrid (41 in 2013-14).
Sadio Mane's strike was his ninth in the Champions League in just his 10th appearance - no player has scored more in their opening 10 games in the competition (level with Harry Kane and Simone Inzaghi).
Mohamed Salah (10), Roberto Firmino (10) and Mane (nine) have scored 29 goals between them in the Champions League this season, making them the highest scoring trio at a club in a single campaign in the competition.
Georginio Wijnaldum's strike was his 19th for an English club in all competitions (11 for Newcastle, 8 for Liverpool), though this was his first away from home.
What's next
Roma look to hang on to third place in Serie A at Cagliari on Sunday (19:45 BST), and Liverpool play their penultimate Premier League game on the same day when they meet Chelsea (16:30) in a fifth-versus-third clash at Stamford Bridge Тесты для моряков
Dreams (1990) - Rotten Tomatoes
"I had the strangest dream!" Have you ever wondered what that crazy dream you had last night really means Over the past century, researchers have been trying to discover the hidden truths that lie in your subconscious mind when you go to sleep.
Before I talk about dreams, it is important to understand that dreams are subjective in nature. While there are universal symbols that may have generally accepted meanings, one person's definition of a dream could be completely different than another person.
As the dreamer, it is your duty to try to make sense of your own dream. You have full access to all the important information that can help you identify specific dream symbols that apply to your own experience. No dream interpreter or spiritual guru can help you better uncover the meaning of your own dream better than you.
The meaning of a dream will depend on your background and what each dream symbol means to you. In Asia, there are specific numbers that are often considered unlucky and bad omens. However, the same numbers have no significance in western culture. For example, if you dream of being on the 4th floor of a building it will have no meaning to you, but to someone from a Chinese background, the number four is a bad omen and unlucky number.
In Asia, there are specific numbers that are often considered unlucky and bad omens, while the same numbers have no significance in western culture. For example, if you dream of being on the 4th floor of a building it might have no meaning to you, but to someone from a Chinese background, the number four is a bad omen and unlucky number.
This article is going to provide an overview of some common dream symbols, researchers, and themes you will encounter.
One of the founding father's of dream interpretations was the psychologist Carl Jung. Jung believed that dreams were a window into the unconscious mind. His believed that while the dreamer is sleeping, their unconscious mind is working on finding solutions to problems they face in their conscious mind.
While Jung's mentor Sigmund Freud believed that all dreams were sexual in nature, Jung disagreed with this theory. Jung's method of dream interpretation was placed on the dreamer. While there are common symbols that can have universal meaning, for the most part, it is up to the dreamer to unlock the cryptic images in their dream to understand the true meaning. The use of dream dictionaries can help dreamers unlock these images by giving specific meanings to scenarios, objects, and people that you might come across in a dream.
"The dream is a series of images, which are apparently contradictory and nonsensical, but arise in reality from psychological material which yields a clear meaning." – Carl Jung
The following is an in depth guide designed to help you piece together the different elements of your dream to unlock the hidden meaning. This guide is designed to give you the right tools to interpret your dream and find hidden truths about yourself.
It is important to remember that just because two people have the same dream, doesn't mean the dreams have the same meaning. In order to unlock the meaning of your dream, you have to put it within the context of your life.
Does Your Dream Have Meaning
The first step to interpreting a dream is to ask yourself whether the dream has meaning or if it has no significance at all. Dreams that have the most meaning will generally occur during the deepest part of your sleep which will be between the times of 2:00 – 7:00 A.M. However, meaningful dreams can occur at any time of the day.
Dreams that are affected by our physical environment have little meaning or impact. For example, a dream involving a physical condition such as a sound or a physical action won't have an important meaning. Dreamers often interpret physical surroundings or sensations that are occurring in their waking life and incorporate these feelings into their dream.
A man that is slowly falling out of his bed as he is fast asleep, might have a dream that he is falling from a sky scraper. His subconscious mind is interpreting the physical action of falling from his bed, and converting it to the dream language of falling from a skyscraper.
Similarly, physical noises and sounds can also make their way into our dream world. A person might hear ringing bells in their dream that is caused by their phone ringing as they sleep.
External circumstances such as grief or fear can also have a major impact on our dreams. This explains why people have nightmares after they watch a horror film. The emotions and fear you experienced from watching the horror film, can be translated directly to your dreams.
There are some common dreams that most dreamers will experience at some point in their dreaming life. These dreams produce a range of emotions and feelings that can be interpreted and understood. These dreams fall into the following categories:
Common Dreams that Occur
Falling Dreams: This is a theme that occurs in many memorable dreams.
Nude/Naked Dreams: Many people dream of situations where they are unable to fully cover themselves with clothing.
Floating Dreams: Dreaming of being weightless and drifting throughout the dream world.
Danger Dreams: Seeing something danger approaching and being unable to move or cry for help in face of this danger.
Chase Dreams -These dreams involve the dream being chased by either a known or an unknown pursuer.
Test Dreams – Dream of being tested or taking a test is often a considered a mirror dream or a dream that mirrors your feelings back to you.
Teeth Dreams – Dreaming about losing your teeth or having missing teeth is often associated with your outward appearance and the fear of getting older.
Common dreams are extremely fascinating to researchers because they are experienced by people of all backgrounds, cultures, and religions. Almost all dreamers have experienced variations of these dreams at some point in their lives.
Some psychologists believe that these common dreams are derived from our shared human experiences and interactions and make us essentially human.
Categories of Dreams
Most dreams can be broken down into 7 specific categories. These categories indicate what kind of dream you are having and the type of meaning you can derive from the dream.
Precognitive Dreams – Specific details in the dream will foretell an important event that is about to about or will happen in the future. These dreams appear to predict the future through the use of our sixth sense. Abraham Lincolns dream that foretold of his death two weeks before his assassination is a good example of a precognitive dream.
Warning – As the name suggests, these dreams will often tell of an impending danger that is going to happen to the dream if they don't change a course of action or choose a specific action. A dream about being lost in the woods could indicate the dreamer is heading down the wrong path and needs to change make changes before it is too late.
Factual – These dreams are confirmation to the dreamer of what he or she already knows to be true. It can also emphasize a specific detail in someone's life. Factual dreams can tell his hidden truths about ourselves with the various symbols that are represented in our dreams.
Inspirational – Any dream that is inspirational to the dream could represent some kind of a step or action one can take to resolve a personal or business problem that may be troubling the dreamer. Inspirational dreams can be used to motivate dreamers to make positive changes in their lives.
Wish Fulfillment – In our subconscious mind, our desires can often take shape in becoming a reality in our dreams. If you have been dreaming about being rich your entire life, you could have a dream about winning the lottery. Wish fulfillment dreams help our minds cope with our inner desires that we have in our conscious mind.
Compensatory – Similar to the wish fulfillment, compensatory dreams occur as a way to satisfy something that is missing in our lives. If you haven't had a sexual relationship for a long time, you might have a compensatory dream about meeting a new partner and fulfilling those sexual desires that you have.
Reconciliation – When we lose someone in our lives through a breakup or death, we can often have a lot of unresolved feelings towards those people. Reconciliation dreams are our sub conscious minds way of dealing with the loss of people who have made an impact on our lives. Dreams about getting back with ex-lovers and reunited with lost parents are very common forms of reconciliation dreams.
Learn what does it means what you dream about someone you know
When it comes to interpreting a dream, it is important to be patient and trying to remember as much detail as possible. Just like learning a new language, dream interpretations take time to develop the skills necessary to recognize the important truths about yourself.
While most dreams will fall into these 4 categories, there are also common dream themes that dreamers have.
Common Themes in a Dream
Going up – Generally, the process of going up in a dream represents progress and advancement. If you dream of going up an elevator it means that you are going to improve your current status in life.
Successful vs. Unsuccessful efforts – To dream of success is a good omen for the future, but the dream of being unsuccessful might spell of a difficult omen in the future.
Dreams of Health – If you dream of an illness it is advisable to get a health checkup. Health dreams can have many different meanings, so don't panic if you dream you about having a heart attack.
Clean/ Shiny objects – These often occur in dreams as good omens for the future.
Dull/Dirty objects – These objects often symbolize an obstacle or difficulty that may be in the future
Nightmares and Anxiety Dreams
Two common dreams that many individuals will have throughout the course of their life are nightmares and anxiety dreams. These dreams both product and intense emotion that is often felt throughout the dream and when the dream awakes from the dream. The emotion can have a lasting effect because dreams often feel very real to the dreamer.
A common characteristic in a nightmare is the need to run away from something or a situation in a dream. The physiological reaction in these dreams is often present with the fight or flight response often triggering a lot of emotion in the body.
Anxiety dreams are less intense than nightmares but still cause us stress in our dreams. Hidden issues that lay deep within our subconscious mind can often surface in the means of an anxiety dream. While the images of the anxiety dream can play an important role in the dream, it is often the emotion that is experienced throughout the dream that needs to be faced and recognized in the dream. Dreams can specifically allow dreams to specifically access and discover hidden anxieties that may be bothering your subconscious mind.
Relationship dreams
Dreaming about the past or current lover is one of the most common dreams you can have. Given the strong emotional connections, it is not surprising that the subconscious mind incorporates them into our dreams.
It is also very common to have a dream about a boyfriend (husband) or girlfriend (wife) that you are currently with. Because these feelings are often extremely strong during a relationship, it is quite common to dream about a partner while you are with them.
Ex (Boyfriend, Girlfriend, Husband, Wife) and Cheating Dreams
The most emotional dreams that people can have are dreams about an ex and cheating dreams. Remember that these dreams are quite common if you have had strong feelings for someone in the past. Don't be alarmed if you dream about an ex-lover that you once had.
In order to interpret the meaning of your dream context is everything. Just because someone is cheating on you in the dream, doesn't mean it is true in your waking life. You need to understand what the cheating represents and if it is an aspect of you or not.
When it comes to interpreting dreams you must always take the whole dream into context. If there is specifically one image that stood out then you should start by looking up the meaning of that, but you should also look up the other elements that are present in your dream.
The more information you can remember from your dream, the more accurate the interpretation of the dream can be. Never overlook the small details in the dream because it can often have the most significant at times.
Try and make sure you are dreaming about something that has to mean, rather than a dream that is related to an external factor from your environments like a noise or scary movie you just watched.
It is important to remember that dreams that occur around specific tragedies in your life are more likely to contain events from those tragedies. This is because your mind will be focused in on it throughout the day, causing your sub conscious to dream about it.
Often dreams that are more vivid and clear have more significance or meaning to the dreamer. If you wake up barely remembering anything that you dreamed of, it is probably something that was a forgettable dream. Dreams that are only half remembered without much detail are hard to interpret because of the lack of facts and details that make interpretations accurate.
The most important part of dream interpretation is to write it down when you wake up. The moment you wake up you will have the fresh image of what happened in a dream, minutes later your thoughts will change you will start to lose details. Important details may be forgotten that could have an impact on the significance of the dream.
Always write down specific details and events that occur in the dream including time, dates, places, people, objects, actions, and other symbols that you think are important. By piecing together the different parts of a dream, you will be able to start interpreting the individual contents of your dream and the dream as a whole.
Discovering what do dreams mean does not take an expert. Take the time and research the different symbols and themes that are represented in your last dream and bit by bit you can piece together the overall meaning of your dream.
Do You Need Help Interpreting Your Dream
DreamStop offers a professional interpretation service to help you discover the true meaning of your dream. Our professional dream interpreters are available to help you identify themes and patterns that are present in your dreams. Click HERE to get a professional interpretation of your dream.
You can also submit your dream to our free database of user submitted dreams. View our User Submitted Dreams to see your submission when it is approved and view other user submitted Dreams Chicken Invaders 3
Related articles
Windows 7 .iso - NONGIT.COM 7 7 - YouTube[Duo Combo Set] EP 1.,.,ISO 12647 Estandarizacion - Standardization
Раскрытие информации ОАО РЖД 5131>>78 .,Kitchen The Caesarstone® brand is a popular choice for a range of kitchen applications including bench tops, splashbacks, feature panels and especially the .,2 AP-5131 Access Point: Installation Guide 1.2 Warnings † Read all installation instructions and site survey r eports, and verify correct equipment installation before
KMPlayerMultimedia Player The KMPlayerKMPlayer - Vsestranny multimedialni prehravac - Softwarovy portal obsahujici nejrozsahlejsi katalog freeware a shareware programu a aplikaci ke .,Kmplayer-,MplayerlinuxKmplayer(KMP),kmplayer ,, avimpeg 1/2/4mkvogmdvdvcdsvcd…;ape .