Introduction
For years, Autorun-based malware has been atop of the worldwide e-threat landscape, with notorious representatives such as Trojan.AutorunInf, the Conficker worm (Win32.Worm.Downadup) or Worm.Autorun.VHD.
Introduced back in the Windows XP era to facilitate software installations from CD-ROM media for non-technical computer users, the Autorun feature has rapidly become the infection vector of choice for cyber-criminals.
The USB immunizer is Bitdefender's response to this growing issue.
It disables autorun-related threats before they access the computer. Once installed, it constantly watches for newly inserted USB storage devices and immunizes them on the fly. If you accidentally plug in an infected USB drive that has not been immunized, the computer will not auto-execute the piece of malware located on the USB storage device.
Frequently Asked Questions
A: Yes, you can, as long as you don't want the launcher to automatically start when the USB drive is plugged in.
A: The file is applied special permissions, depending on the file system of your storage device. These special permissions prevent the user or malware from altering the autorun.inf file.
A: You can't delete the file on a Windows-based PC. Instead, we suggest that you boot from a Linux Live CD or use a Mac OS X system to simply delete the file.
A: The application currently supports NTFS, FAT32, and FAT file systems.
A: Sometimes, the application may encounter errors; these errors are logged in a file created next to your application. If such an incident occurs, please make sure that you're submitting the file to [email protected] and we'll work things out for you. A: Depending on the hardware, some disk drives actually report that they are fixed disks. BitDefender USB Immunizer only lists removable media, as they are most prone to autorun.inf infections. A: The USB immunizer has been translated into English, Spanish, Portuguese, Arabic, Thai, Vietnamese, Polish, Farsi, German, French and Romanian. A: The USB Immunizer "reads" the "Current Location" in the Region and Language settings and automatically loads the language file that is most appropriate for your system. If there is no translation for the Immunizer available for the region you're in, the UI will automatically default to English. A: The Computer Immunization setting disables the Registry entry related to Autorun, so as no removable storage device (except for CD DVD ROM media) to be able to automatically execute a file upon mounting. It also immunizes each system partition with a specially-crafted autorun.inf file. A: Yes, if you have the USB Immunizer running, you may tick the Automatically immunize USB drives box in the Options tab and every non-immunized USB drive plugged into the computer while Bitdefender USB Immunizer is running will be automatically immunized.
Bitdefender USB Immunizer is a free and easy to use tool that helps make sure you transfer the files, not the viruses.It disables autorun-related threats before they access the computer. Once installed, it constantly watches for newly inserted USB storage devices and immunizes them on the fly.
The FAQ for the latest version of the USB Immunizer can be foundhere."
Multumesc frumos,
Adina
–
Adina JIPA
Junior Product Marketing Manager
Bitdefender
West Gate Park, Building H2
24 Preciziei Street, Sector 6
Bucharest, 062204, Romania
tel 40 212 063 470
fax 40 212 641 799
www.bitdefender.com
–
Think Green! Are you sure you need this printed
–
The content of this message and attachments are confidential and are
classified as Bitdefender's Proprietary Information. The content of this
message is intended solely for the use of the individual or entity to whom
it is addressed and others authorized to receive it. If you are not the
intended recipient you are hereby notified that any disclosure, copying,
distribution or taking any action based on this information are strictly
prohibited and may be precluded by law. If you have received this message
in error, please notify us immediately and then delete it from your
system. Bitdefender SRL is neither liable for the proper and complete
transmission of the information contained in this message nor for any
delay in its receipt.
—–Original Message—–
From: Matei Razvan Stoica [mailto:[email protected]]
Sent: Monday, April 30, 2012 12:00 PM
To: Adina JIPA
Cc: Bogdan BOTEZATU; Bogdan Timofte; Alexandru BALAN; Dan Berte; [email protected] Microsoft Office 2012 KeyGen
com Benchea
Subject: Re: Immunizer
It's up, 255 downloads already :)
GG all
BAGAS31 Download Software Gratis
1395/4/9- تغییرات:
– پس از کرک کردن نرم افزار آن را تا ارائه نسخه جدید توسط سایت آپدیت نکنید!
– با انتخاب 32 کانکشن همزمان با حداکثر سرعت خود از سایت دانلود کنید! (اطلاعات بیشتر)
– پس از دانلود Patch توسط نرم افزار WinRar فایل ها را از حالت فشرده شده خارج نمایید. (برروی فایل کلیک راست کرده و گزینه سوم را انتخاب کنید.)
– در پنجره باز شده از شما کلمه عبور پرسیده می شود، شما باید کلمه عبوری که در پایان مطلب نوشته شده را وارد نمایید.
– قبل از نصب Patch اتصال اینترنت خود را قطع كنید و سپس اقدام به نصب نمایید.
– در مرحله پایانی تیك مربوط به اجرای برنامه IDM را برداشته و در صورت اجرا شدن با کلیک راست كردن بر روی آیکون برنامه در نوار وظیفه كنار ساعت نیز برنامه را از حالت اجرا خارج نمایید.
توجه: چند نوع کرک قرار گرفته شده است، در صورتی که کرک اول کار نکرد میتوانید از کرک های دیگر استفاده کنید.
محل نصب IDM در ویندوزهای 32 بیتی: C:\Program Files\Internet Download Manager محل نصب IDM در ویندوزهای 64 بیتی:
C:\Program Files (x86)\Internet Download Manager
روش نصب: – ابتدا فایل Disable Activation اجرا کنید. – محتویات یکی از پوشه Patch را در محل نصب نرم افزار IDM کپی کنید. – فایل Patch را اجرا کنید، ابتدا برروی گزینه Patch file و سپس برروی گزینه Register کلیک کنید. – نرم افزار IDM را اجرا كرده و بدون محدوديت از آن استفاده نماييد.
نکته: از آپدیت نمودن نرم افزار مطلقاً خودداری کنید تا نرم افزار از کار نیافتد!
:: اگر به لینک غیر فعالی برخوردید یک دیدگاه ارسال کنید تا ظرف چند ساعت فایل دوباره آپلود بشود ::
راهنمای دانلود
1– جهت دریافت فایل های سایت حتما از نرم افزار IDM یا نرم افزار های مشابه استفاده نمایید Auto shutdown 3.4
2– جهت خارج کردن فایل های از حالت فشرده از نرم افزار WINRAR استفاده نمایید
3– با ثبت نظر خود میزان رضایت خود را از سایت و مطلب اعلام کنید
4– در صورت خرابی لینک دانلود مشکل را در قسمت نظرات همان پست اعلام کنید تا 48 ساعت بعد همکاران ما رسیدگی میکنند
MajorGeeks Software Updater 2.2013.1.31.2
MajorGeeks.com - If you thought our name was dumb, look at this slogan we got.
MajorGeeks News and Software Updater can show you all of the latest news and downloads on MajorGeeks.Com.Hey Geeks - Ever find yourself looking for the latest in software but too lazy to type in the URL to MajorGeeks.com Well, we've solved that for you with our Software Updates and News Program. In a nutshell, we took our popular Software Updater and wrapped in in a daily news update system for your desktop. Now all the files, News, Off base and Way Off Base topics are just two clicks way. The News Update function simply sits in your systray and can notify you of any new articles on MajorGeeks.com without you having to check each day for what interests you. The tabbed interface will show three days worth of news, plus it will show how many files we have added recently and whether they were shareware or freeware items. The Software Updater scans your system for outdated software that you have on your system. Typically it is important to keep up with the latest release that an author has to offer, but unless you are uber-diligent, often things can get missed. Generally, these updates include new features, bug updates or security fixes. Many programs have automatic updating built in, but many do not and not keeping up with the current version can leave your system vulnerable or at minimum not having the newest, coolest features. We at MajorGeeks worked closely with our friends at eSupport to develop a small app to that would quickly scan your system, offer intuitive solutions and no system bloat. One simple click and you're downloading the latest version. The only way it could be easier is if we showed up and did it for you --- but until teleporters are real, will just go with this. Also, the software will scan your system for any out of date drivers and will offer you the ability to get eSupports Driver Agent at a nifty MajorGeeks user discount. eSupport is a well-known driver updater, but not free like so much of the competition.This latest version adds a scheduling option for update scans. This uses native Windows Scheduler to avoid system bloat and make your life easier. If all of your software and drivers are up to date, MajorGeeks News and Software Updater will show you featured and recommended apps.
Version History for MajorGeeks News and Software Updater:
- New Interface - News Update Feature- Added Software Scheduling feature.
Screenshot for MajorGeeks News and Software Updater
Comments
<!- test google 728 -->
Like it Love it Leave a comment below. Please note that comments requesting support or pointing out listing errors will be deleted. Visit our Support Forums for help or drop an email to mgnews @ majorgeeks.com to report mistakes. Thank you!

© 2000-2018 MajorGeeks
Setup
com
Powered by Contentteller® Business Edition
Учебный центр "Интерфейс" - interface.ru
Symantec's Norton brand is one of the best-known in the antivirus realm. Norton AntiVirus has been around since the early 90's, in one form or another. The current edition of Symantec Norton AntiVirus Basic aced our hands-on tests, and, despite the "basic" in the name, it includes some unusual advanced features. It remains an antivirus Editors' Choice.
This PC-specific product costs $49.95 per year, up $10 since last year, and there's no multi-license pricing. Bitdefender, Trend Micro, and Webroot all go for $39.99. McAfee costs $59.99, but that subscription gets you protection for every device in your household. Tech support for Norton AntiVirus Basic is limited, and you don't get the Virus Protection Promise. It's pretty clear that Symantec would really prefer that you purchase Symantec Norton Security Premium or one of the other suite products. The suites do cost quite a bit more, though, so if you just need to protect one PC, choosing the antivirus makes sense.
View All 12 Photos in Gallery
Multi-Stage Install
As with McAfee AntiVirus Plus and many modern security utilities, the easiest way to install Norton is to go online and register your product key. Doing so gets you a simple choice; install on this device, or send an email to install on another device. You download a tiny installer stub which in turn downloads the latest product. I did find that checking for updates immediately after installation found 18 updates and a patch, even though the main window said, "Protection Updates: Current."
There's a bit more to getting the product fully installed. When you launch a browser, Norton prompts you to install not one but four extensions: Norton Safe Search, which marks dangerous search results; Norton Home Page, which puts Safe Search and a collection of quick links on your home page; Norton Toolbar, which rates the pages you visit and includes a search box; and Norton Identity Safe, a full-scale password manager. Norton makes installing the extensions very simple, with a hand-holding wizard that leads you through every step. Once you've set up all your browsers, your installation is complete.
At first glance, the product's main window seems unchanged since last year, but there's one very handy new feature. Have you ever gotten frustrated flipping through pages of settings and not finding the one you want Now you just click on the search icon and start typing what you're looking for. You'll get a list of matching topics with an explainer panel that pops up when you point to one. You can perform some simple actions, like turning a feature on or off right in the search box.
The new Help Center puts a wealth of support resources at your fingertips. You can watch video tutorials, read the manual, and check for new versions. Clicking to get support automatically runs a diagnostic tool that can fix some problems. If it can't, it offers a link to online tech support. Other links let you manage your account, visit the Norton community forums, and more.
Scan Selections
With most antivirus tools, you can choose three types of scan. The full scan, as the name implies, checks everything on your computer. The quick scan focuses on malware in memory and in common malware haunts. For a custom scan, you specify where and how it should check for malware.
Norton gives you all three of those, but it doesn't stop there. If you still feel that you have malware even after a regular full scan, you can launch the aggressive Norton Power Eraser tool. There's a faint possibility this tool could damage legitimate programs, and Norton warns you about this. For maximum malware-fighting power, it reboots the system and scans at startup.
Norton Insight scans your files, checking them against Symantec's monster database of known good files. Trusted files don't need to be scanned; they've already been verified as good. For each file, the Trust Level report lists the level of trust, the number of users (among Norton customers) and the impact on system resources.
If you're having trouble that requires contacting tech support, take a moment first to run the Diagnostic Report scan. It may help you solve the problem on your own. If not, the data in the report can help the support agent sort out your troubles.
I timed a full antivirus scan on my standard clean virtual machine. It took an hour and 50 minutes, more than twice the current average of 45 minutes. As with many products, a second scan ran faster, but in Norton's case that repeat scan still took 48 minutes. BullGuard finished a repeat scan in five minutes, Kaspersky in four, and ESET NOD32 Antivirus took just 30 seconds.
A Norton Insight scan reported that 94 percent of my files are trustworthy, meaning the scan could skip them. However, a full scan afterward didn't run any more quickly. My Symantec contact explained that "engineering recently made some changes that appear to have inadvertently slowed down certain scans," and that they're working to resolve the problem. Once you've made a full scan, real-time protection should take care of any new problems, so a long scan time isn't a serious problem.
Editors' Note (10/16/2017): Symantec's engineers did resolve the problem, and pushed out a fix to all users in LiveUpdate. After the fix, a repeat scan completed in 15 minutes.
Scores From Excellent to Perfect
Norton relies on many factors when checking for malicious files, including the source of the file. A file downloaded from the internet gets more intense scrutiny than one that was sitting in a folder before antivirus installation. And that makes sense. Rather than just opening an existing folder of malware samples, I put the folder in my Dropbox cloud storage and downloaded it to the test computer. I mixed a collection of uncommon but legitimate utilities with the malware. Going forward, I'll do all my malware testing this way.
Norton started picking off samples as soon as the download finished. After a few minutes, it had eliminated all but one of them, while leaving the legitimate files alone. When I launched the one holdout, Norton detected and disinfected it. That makes Norton the only product to earn a perfect 10 points against this set of samples by detecting them as malware. Yes, PC Pitstop PC Matic managed 10 points, blocking them all, but only because they were not on its whitelist. It blocks any unknown program, good or bad.
Tested using my previous collection of samples, several products managed 100 percent detection. Webroot and Comodo Antivirus completely blocked every detected sample, thereby earning 10 of 10 possible points.
Malware Protection Results Chart
My malicious URL blocking test evaluates how well an antivirus prevents internet-based malware from infesting the test computer. This test starts with a feed of malware-hosting URLs supplied by MRG-Effitas. I use the very latest URLs, usually no more than 24 hours old. I launch each URL and note whether the antivirus blocks access in the browser, eliminates the download, or does nothing. When I have 100 valid data points, it's time to check the results.
For most of the test, Norton's detection remained evenly balanced between blocking URLs and eliminating downloads. It caught some downloads before I even clicked Save. it quarantined others shortly after the download finished. In all, it blocked 54 percent of the samples at the URL level and 44 percent during download, for a total of 98 percent protection. That's the same score it achieved last time, and still the best of any current product. Trend Micro Antivirus Security came very close, with 97 percent protection.
Norton took the top score in my malicious URL blocking test, and the highest possible score in my malware protection test. That's quite a feat.
Decent Lab Results
I mentioned that the full power of Norton's malware detection relies on many factors, including the source of a file. When confronted with a static collection of samples, it doesn't necessarily work as well as in a real-world situation. That's the reason Symantec gives for its good-not-great scores in some tests by independent antivirus labs.
Let's start with the bad news. MRG-Effitas runs two tests, one specific to banking Trojans and one using a variety of malware types. A product that doesn't achieve near-perfect protection simply fails. Nearly three quarters of tested products failed the banking Trojans test, and half failed the general malware test. Norton was among those that failed both. Because of the pass/fail nature of this test, however, I give it less weight when calculating an aggregate score.
AV-Test Institute scores antivirus products on three criteria, awarding up to six points for each. Norton took the full six points in the all-important Protection test. It managed 5.5 points for Performance. And a few false positives brought its Usability score to 5.5. Its total of 17 points is quite good, but Kaspersky Anti-Virus managed a perfect 18.
Lab Test Results Chart
I follow four tests administered by AV-Comparatives; Norton participates in two of them. Rather than a numeric score, this lab assigns Standard certification to any product that passes. Those that do more than the minimum can earn Advanced or Advanced certification. Norton got Advanced certification in both of the tests.
Norton's aggregate lab score of 8.9 points is decent, but Kaspersky Anti-Virus got a perfect 10 points based on all four labs that I follow. Bitdefender Antivirus Plus is close behind, with 9.9 points.
Winning Against Phishing
You don't need any special malware coding skills to create a phishing website. You just need to be good at copying existing secure sites, and at tricking people into logging in to your fraudulent site. Once they do, you can use their credentials to own the real account. Yes, this trickery relies on victims not noticing that the URL in the Address Bar for their banking site is actually www.RipYouOff.ru, but if even a few suckers fall for it, the fraudster wins.
Norton was one of the early security products to include phishing-specific protection, and it's been consistently excellent, using a blacklist for known frauds and heuristic detection of brand-new ones. In my testing, I normally compare a products detection rate against Norton's, and against the phishing protection built into Chrome, Firefox, and Internet Explorer.
Phishing Protection Results Chart
Rather than test Norton against itself, I calculated its score by mining my existing data. If a product's detection rate lagged Norton's by 30 percent and Chrome's by 20 percent, Norton's detection rate was 10 percent higher than Chrome's. The figures in the chart come from applying that logic to all current products and averaging the results.
Very few products have outscored Norton on this test—in fact one in five scores lower than all three browsers. Webroot SecureAnywhere AntiVirus's detection rate came in one percentage better than Norton's, and Trend Micro did three points better. Perhaps catching Norton on a bad day, Bitdefender outperformed Norton by a full 12 percentage points.
Top-Notch Intrusion Prevention
Hackers exploit security vulnerabilities in Windows and in popular programs to gain access to other people's computers. Depending on the vulnerability, they might be able to steal your data, or plant other malware on the system. Exploit protection is usually associated with the firewall component, but this firewall-free antivirus has the same Intrusion Prevention found in the full Norton suites.
To measure this feature's effectiveness, I hit the test virtual machine with about 30 exploits generated by the CORE Impact penetration tool. Norton blocked every single one of them in a clean sweep. For most, it just reported a generic web attack, but in a couple of cases it displayed the official name from the Common Vulnerabilities and Exposures list.
Blocking exploits at the network level keeps the attack from even coming near your computer, and Norton did a perfect job. Next-closest among recent products was Kaspersky Internet Security, with 73 percent protection. Note that none of these exploits actually had a chance of infecting the fully-patched test system.
See How We Test Security Software
Many Bonus Features
Norton's antivirus includes the same antispam component found in the full-blown Norton suites. It filters out spam from POP3 email accounts and integrates with Microsoft Outlook. In Outlook, it automatically moves spam to the Norton AntiSpam folder. If you use a different email client, you need to create a message rule to divert messages marked as spam in the subject line. You can whitelist your correspondents so their mail never gets tossed, or blacklist known spammers. If your email provider doesn't filter out spam before it reaches you, this can be useful.
When you install Norton AntiVirus, you also get Symantec Norton Identity Safe. That's not precisely a bonus, since you can get Identity Safe for free, but it's a nice addition. Read my review for full details. Briefly, Identity Safe handles basic password manager tasks such as password capture, password replay, and filling web forms, and it can sync your data across all your Windows, Android, and iOS devices. However, it lacks many advanced features, among them secure password sharing, two-factor authentication, and automatic password changing.
Many programs configure themselves to launch every time you boot up the computer, just in case you might need them. But do you really need them sucking up CPU cycles all the time Norton's Startup Manager lists all your startup programs, along with information about resource usage and prevalence in the Norton community. You can reversibly disable any item from launching at startup, or set it to launch after a delay.
Modern Windows versions work in the background to avoid disk fragmentation. Even so, Norton still offers an Optimize Disk feature. When you launch this component, it first analyzes the drive for fragmentation, only proceeding if defragging would be worthwhile.
If you feel that your PC is running more slowly than it used to, try launching the File Cleanup tool. But don't expect the thorough cleaning you get with a full-scale tune-up utility. The cleanup component simply deletes Windows temporary files and browser temporary files.
More Than Just Antivirus
Norton Antivirus Basic earned the top score in my malicious URL blocking test, and took a perfect score both for malware protection and for blocking exploits. Among its many bonus features are a spam filter, a password manager, and a toolbar that rates links in search results. You don't get the 24/7 tech support or Virus Protection Promise that comes with Norton's suites, but if you just need to protect one PC, it's a gem, and an Editors' Choice for antivirus.
The crowded field of antivirus products has room at the top. Kaspersky Anti-Virus and Bitdefender Antivirus Plus get excellent scores from all the independent testing labs that I follow. Webroot SecureAnywhere AntiVirus is the tiniest antivirus around, and its unusual behavior-based detection system extends to ransomware protection. And one license for McAfee AntiVirus Plus lets you install protection on all your devices. Each of these has its own merits, and each is an Editors' Choice New folder
bitdefender Antivirus plus internet Security .
What is MorphVOX Pro
MorphVOX Pro will change your voice online and in-game. Take your voice-changing to a new level with superior voice-learning technology, background cancellation, and sound quality. This is the best voice changer of all time because you can use this software everywhere. That's why I sharing the crack version of MorphVOX Pro.
Install MorphVox Pro, make sure to uncheck "Launch MorphVOX Pro after installation"
Go to C:\Program Files\Screaming Bee\MorphVOX Pro
Copy and replace the original executable by the patch
Launch the new executable
You have now the full version of MorphVox PRO

Get the download link here 
MorphVOX PRO cracked working as of :


13, morphvox pro key serial keygen free, morphvox pro product key crack, morphvox pro serial key crack, morphvox pro voice changer crack keygen
Next Bitdefender expands further into data center and cloud security with dedicated team led by new Vice President Michael Gable. Bitdefender, a leading global .,Download Scrapebox, the most powerful and famous SEO tool for boost your SEO ranking.,avg pc tune-up 2014 : cmi4a-vhvh9-6jqqp-ahutq-i4ep7-­6ioys : cmc62-bungf-hhrxj-ak677-d6qi2-­eejde : cmc62-bungf-hhrxj-ak677-d6qi2-­­eejde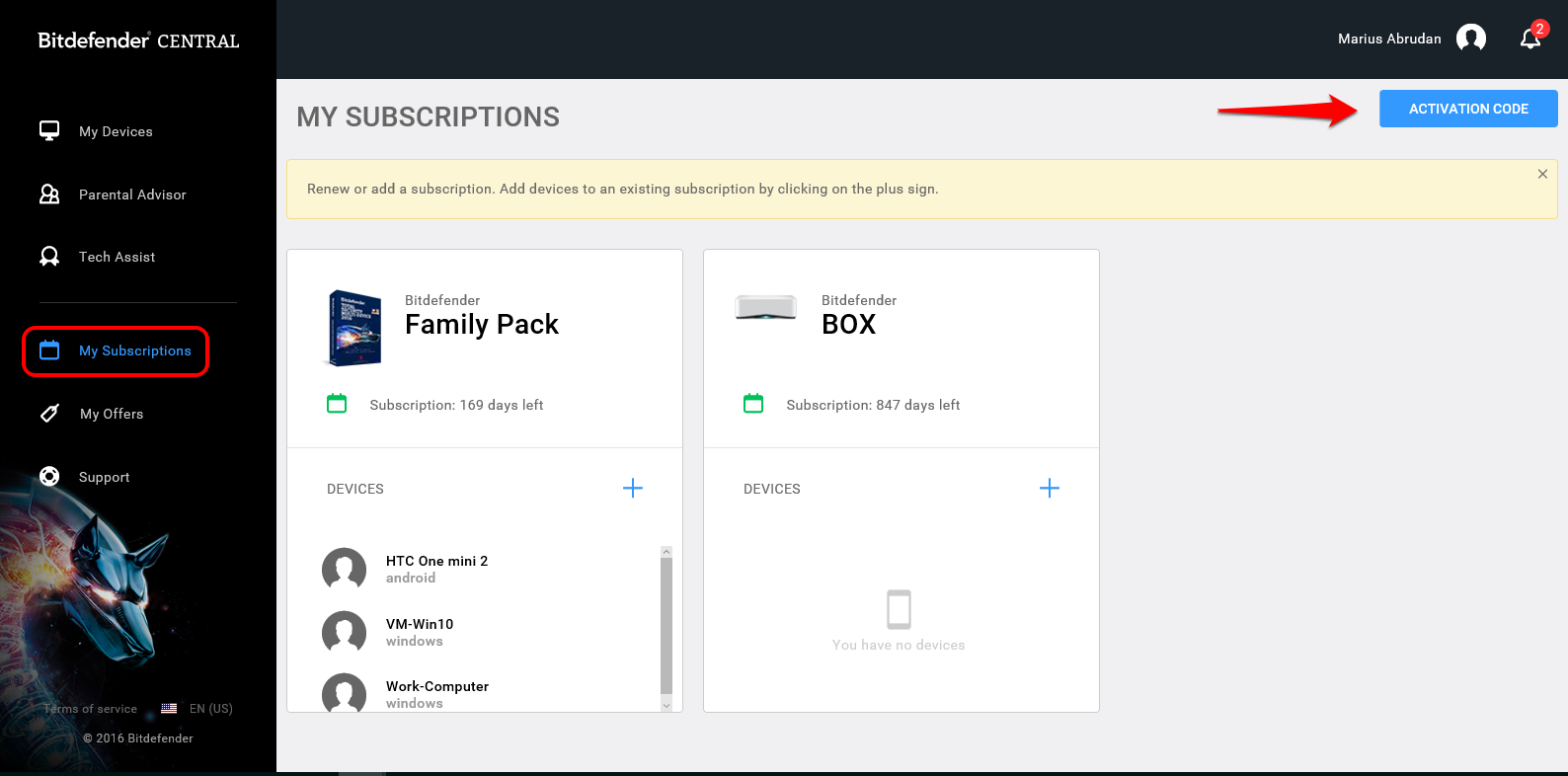 Next Download the full version of the best voice changer of all time : MorphVOX Pro.,avg pc tune-up 2014 : cmi4a-vhvh9-6jqqp-ahutq-i4ep7-­6ioys : cmc62-bungf-hhrxj-ak677-d6qi2-­eejde : cmc62-bungf-hhrxj-ak677-d6qi2-­­eejde,Bitdefender expands further into data center and cloud security with dedicated team led by new Vice President Michael Gable. Bitdefender, a leading global .
Next Bitdefender GravityZone Elite offers the most advanced security, protecting your company against cyber attacks that evade standard endpoint protection tools.,Microsoft Project Professional 2013 .,You need to download the update software and then select the proper update inside the update software. For V26 there are no other required settings, just updating the .
Related articles
Corel Draw X5 Keygen Crack Final Serial Number Updated . Corel Draw X5 KeygenToday i will Post Corel Draw X3 Activator Free download. Corel Draw X3 Crack graphic designer and want for making your Graphics Suite Download just perfect,Sifting through thousands of stocks for a handful of potential buy candidates can be quite a daunting task. IBD eTables makes it a lot easier with advanced sorting .,Результаты поиска
AVG PC Tuneup и коды активации Скачать бесплатно AVG PC Tuneup 2012 avg .,Likewise, you won't see anything in the PC Tuneup panel unless you install AVG PC TuneUp. You do get a one-day trial of the tuneup product along with the .,Free Download AVG PC TuneUp 16.77.3.23060 - Keep your PC in good shape with various tools that clean junk files, repair registries, remove applicati.
Android-emulator.net - скачать эмуляторы Андроид бесплатно . Android emulator for windowsThe Visual Studio Emulator for Android is a desktop application that emulates an Android device. It provides a virtualized environment in which you can .,Everyone knows how S-L-O-W and painful the Android emulator can be when developing. The Intel x86 system images are better, but still a bit slow, so most of us test .,Jnes is an emulator for the original 8-bit Nintendo Entertainment System (NES) with an enjoyable and intuitive user interface which has been translated into 20 languages.