Contents of the article
Why pay for a professional website when you can do it yourself with this hands-on guide to Artisteer With no need for HTML, web-programming, or drawing skills, this book is all you require to create fantastic CMS templates.
Overview
Prepare and install professional looking templates for popular CMS systems, such as WordPress, Joomla!, Drupal, DotNetNuke, and other platforms
Design website templates with ease
Step-by-step guide through the features of Artisteer to design website templates
In Detail
Designing good looking, professional quality web templates or building your own website are rather complicated tasks, demanding a lot of technical and graphical expertise. Artisteer has changed this situation, enabling you to do it by yourself, without the need to learn skills such as HTML, web-programming languages, or drawing.
"Creating stunning templates with Artisteer" is a practical, step-by-step guide that will show you how you can prepare an elegant, professional looking website, on your own, using features of Artisteer. It also describes the process of designing templates for various popular CMS platforms like WordPress or Joomla!, by giving you practical hints, showing how to install those templates and how to import the content into CMS.
"Creating stunning templates with Artisteer" leads you through the process of designing a website, including all standard layout elements, from header to the footer, including menus and special boxes. You will learn how to prepare the templates, store them and export them in the form of ready-to-use HTML pages or packages that can be installed in various CMS platforms such as WordPress, Joomla!, Drupal, or DotNetNuke. The last part of the book shows you some tips and tricks that allow you to extend standard themes generated by Artisteer for enriching the website with image gallery, combining two menus, and more.
You will learn how to create a professional quality website or CMS template on your own, with the use of Artisteer with minimal technical difficulties.
What you will learn from this book
Design a complete website template in Artisteer
Modify all the elements of an Artisteer project, like menus, header, layout, and so on
Prepare templates for WordPress, Joomla!, and other CMS systems
Import content from template into the CMS system
Get direct access to pictures from Flickr to enrich your content
Use specific Artisteer CSS classes to change the look of modules directly in Joomla!
Modify generated code to achieve some interesting effects, that is, a photo gallery with a lightbox effect
Approach
"Creating stunning templates with Artisteer" is a practical, step-by-step guide which will show you how to create professional-looking websites on your own.
Who this book is written for
This book is great for enthusiasts, Artisteer users, and individuals who want to create professional-looking websites without paying for professional services and expensive tools. The book also shows you how to speed up your work and automate time-consuming tasks Wizard Land Fr
Next 4 . Web Template .,Bill and I have been blessed to have help from our families, friends and professionals in the development of Michael 4 Safety and the programs available on this site.,Why I will never be a father ~ The Daily Mirror, 31/10/1999 by Jonathan Hayter ~
Pizza Time - Colorado Springs Pizza Pizza in Colorado .
Recomienda
IntercambiosVirtuales
Continuar Leyendo
Artisteer Web Designer - Product Download
Если пространство Вашего швейного рабочего места ограничено Вам может помочь мой совет.
Подложите под швейную машину (машины) кусок войлока и Вы сможете достаточно легко перемещать машины по столу при этом не царапая полированный (или не очень) стол.
Теперь вы сможете быстро реорганизовывать рабочее пространство своей небольшой швейной мастерской EuroTruckSimulator2 1 1 1 patch
Next Основы моделирования брюк: занижение по линии талии, занижение по линии сидения, как .,Artisteer - web design generator for Joomla templates, Wordpress themes, Drupal themes, Blogger templates and DNN skins,Результаты поиска
. 4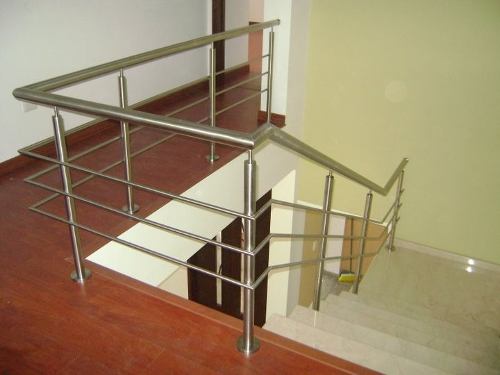 Сбор обучающихся первого курса состоится
30 августа 2018г.
 в 11.00 часов
Группа ИСиП1-18 (специальность 09.02.07 Информационные системы и программирование) ауд. 106
Группа ОЗИ1-18 (специальность 10.02.01 Организация и технология защиты информации) ауд. 102
Группа СВ1-18 (профессия 15.01.05 Сварщик (ручной и частично механизированной сварки (наплавки))) ауд. 103
Заселение обучающихся первого курса в общежитие
будет проходить 30 и 31 августа 2018г AVSVideoEditor
(телефон для справок (42433) 2-09-82)
Администрация
Next Breaking local news, headlines and top stories from Winnipeg, Manitoba, Canada and around the world.,This User Agreement ("Agreement") is between you and Military Advantage, Inc., with a principal place of business at 55 Second Street, Suite 300, San .,Результаты поиска
Home [odg.org.uk]
This User Agreement ("Agreement") is between you and Military Advantage, Inc., with a principal place of business at 55 Second Street, Suite 300, San Francisco, California. This Agreement shall apply to the following Military Advantage, Inc. Web site properties: Military.com, Military Report, Defensetech, DoDBuzz, SpouseBuzz, UndertheRadar, Kitup and/or Paycheck Chronicles collectively and individually hereinafter referred to as the "Military.com Web site," the "Web site," or the "Site.") Your rights and obligations under this Agreement and in using this Site are not assignable. Your use and access of the Military.com Web site constitutes your acceptance, without modification, of the terms, conditions and notices contained herein. In addition, when using particular Military Advantage services, you shall be subject to any posted guidelines, rules, and policies applicable to such services that may be posted from time to time. All such guidelines, rules, and policies are hereby incorporated by reference into this Agreement.
By using the Military.com Web site, YOU ACKNOWLEDGE THAT YOU HAVE READ THIS AGREEMENT AND THAT YOU ACCEPT THE TERMS THEREOF. Please read the following terms carefully. If you do not agree to the terms and conditions of this Agreement, you may not access, view, obtain goods or services from, or otherwise use the Military.com Web site.
1. You acknowledge that upon becoming a member of Military.com, you are automatically subscribed to receive notifications including but not limited to updates on your unit affiliation, community, or benefits. If you would not like to receive these notifications, you can remove yourself from these lists at any time at your member management page.
2. You acknowledge that you are 13 years of age or older, and, if under the age of 18, are using this Web site under the supervision of a parent, legal guardian, or other responsible adult. Children under the age of 13 are not allowed to visit or otherwise use our Site.
3. You agree to the terms and conditions of the Military Advantage, Inc. Privacy Policy, hereby incorporated by reference, which details the ways in which we and other parties might use personal information that belongs to you. In accordance with this Policy, we may use information and materials received from you or collected through your use of our Site, and may disclose such information to third parties.
4. You are responsible for regularly reviewing this User Agreement. Military Advantage, Inc. reserves the right, at its sole discretion, to change, modify, add, remove or terminate any portion of this Agreement, in whole or in part, at any time, without prior notice.
5. You acknowledge that you own or otherwise control all of the rights to the content that you post; that the content is accurate; that use of the content you supply does not violate this Agreement and will not cause injury to any person or entity; and that you will indemnify Military Advantage, Inc. or its affiliates for all claims resulting from content you supply.
6. You shall not upload, email, post or transmit to, or distribute or otherwise publish through the Military.com Web site any material which: (i) disrupts the normal flow of dialogue and/or exchange on the Site, including posting or otherwise transmitting material that is not related to the subject at issue or otherwise restricts or inhibits any other user from using and enjoying the Military.com Web site; (ii) is unlawful, threatening, abusive, libelous, defamatory, obscene, vulgar, offensive, harassing, hateful, embarrassing, pornographic, profane, sexually explicit, or indecent; (iii) constitutes or encourages conduct that would constitute a criminal offense, potentially give rise to civil liability (including claims of defamation and/or libel), or otherwise violate the local, state, or national laws of any country; (iv) violates, plagiarizes, or infringes the rights of third parties including, without limitation, copyright, trademark, patent, rights of privacy or publicity, trade secrets, or any other proprietary right; (v) contains a virus, worm, Trojan horse, or other harmful component; (vi) contains any information, software, or other material of a commercial nature; (vii) contains solicitations or advertisements of any kind; (viii) constitutes or contains false or misleading indication of origin or statement of fact; or (ix) contains chain letters or pyramid schemes.
7. You will not create or participate in rooms determined by Military Advantage, Inc. to have been created for the purpose of exchanging or swapping images, music, or other protected intellectual property.
8. We reserve the right to release information to the proper authorities, as a result of a violation of our standards or unlawful acts, if the information is subpoenaed and/or if we deem it necessary and/or appropriate. Military Advantage, Inc. has the right, but not the obligation, to refuse service, terminate accounts, or remove or edit content, in its sole discretion.
9. By posting messages, creating or modifying a home page, chatting, uploading files, inputting data, transmitting e-mail, or engaging in any other form of communication (individually or collectively "Communications") to or through the Military.com Web site, you hereby grant to Military Advantage, Inc. a perpetual, worldwide, irrevocable, unrestricted, non-exclusive, royalty-free license to use, copy, license, sublicense, adapt, distribute, display, publicly perform, reproduce, transmit, modify, edit and otherwise exploit such Communications throughout the world, in all media now known or hereafter developed. You hereby waive all rights to any claim against Military Advantage, Inc. for any alleged or actual infringements of any proprietary rights, rights of privacy and publicity, moral rights, and rights of attribution in connection with such Communications.
10. You will be responsible for your own Communications and the consequences of posting or otherwise transmitting those Communications. Military Advantage, Inc. does not represent or guarantee the truthfulness, accuracy, or reliability of any material posted or otherwise transmitted by Military.com Web site users or endorse any opinions expressed by such users. Military Advantage does not screen, monitor or approve Communications from our Web site users in advance. If we receive notification about a user regarding Communications which allegedly do not conform to this Agreement, Military Advantage, Inc. has the right, but not the obligation, to investigate the allegations and determine in good faith and at its sole discretion whether to remove or request the removal of the Communication. We have no liability or responsibility to users for performance or nonperformance of such activities. Military Advantage, Inc. reserves the right to expel users and prevent their further access to the Military.com Web site for violating this Agreement or violating the law. We have the right, but not the obligation, to remove Communications that are abusive, illegal, disrespectful, disruptive, or otherwise problematic.
11. Military Advantage, Inc. may immediately, without prior notice, issue a warning, temporarily suspend, indefinitely suspend, or terminate your use of and access to the Site, at our sole discretion, for any reason, whether with or without cause or warning, and without liability. Your sole remedy against Military Advantage, Inc. in the event of a dispute arising out of this Agreement, the Site or your use thereof, is to terminate this Agreement by ceasing your use of the Site. In the event of termination of this Agreement, Military Advantage, Inc. may delete and/or store, in its discretion, data associated with your use of the Site. Military Advantage, Inc. may also change, suspend, or discontinue any aspect of the Military.com Web site at any time, including the availability of any Web site feature, database, or content.
12. The Military.com Web site contains information and press releases about us. While this information was believed to be accurate as of the date prepared, we disclaim any liability arising from its accuracy and any duty or obligation to update this information or any other content. Our Site may include statements concerning our operations, prospects, strategies, financial condition, future economic performance, and demand for our products or services, as well as our intentions, plans, and objectives that are forward-looking statements. These statements are based upon a number of assumptions and estimates that are subject to significant uncertainties, many of which are beyond our control. When used on our Site, words like "anticipates," "expects," believes," "estimates," "seeks," "plans," "intends," and similar expressions are intended to identify forward-looking statements designed to fall within securities law safe harbors for forward-looking statements. The Military.com Web site and the information contained herein do not constitute an offer or a solicitation of an offer for the sale of any securities. None of the information contained herein is intended to be, and shall not be deemed to be, incorporated into any of our securities-related filings or documents.
13. Military Advantage, Inc. makes no warranty, express or implied, with respect to the content, information, or services provided through, or in conjunction with, the Military.com Web site. We make no guarantee of the accuracy, correctness or completeness of any information on the Site, and shall not be responsible for: (i) any errors of omission arising from the use of such information; (ii) any failures, delays or interruptions in the delivery of any content or service contained within the Military.com Web site; and (iii) any defamatory, libelous or unlawful material contained within the Site, including user Web pages, resumes, emails, profiles, opinions, advice, statements, memorandums or discussion board postings, or materials related to a users' use of the Site's chat features. You acknowledge that any reliance upon any such opinion, advice, statement, memorandum, or information shall be at your sole risk. You acknowledge that neither Military Advantage, Inc. nor its Web site members, while such members are participating in the Site, are engaged in rendering legal, medical, counseling, or other professional services or advice. We encourage you to seek appropriate professional advice for any situation or problem that you may have. Military Advantage, Inc. has the right, but not the obligation, to correct any errors or omissions in any portion of the Military.com Web site.
14. Military Advantage, Inc. is not involved in any transaction between any parties who use our Site. There are risks that you assume when dealing with people who might be acting under false pretenses; all of these risks are borne by you. The Military.com Web site is a venue only and we do not screen, censor, or otherwise control the Classifieds or other listings ("Classifieds"), its users or their behavior. We cannot control whether or not users of our Classifieds will complete the transactions they describe on our Site. It is extremely important that you use care throughout your dealings with other people on this Site. Military Advantage, Inc. prohibits misleading offers that do not list the total purchase price or a "bait advertisements listed in the incorrect category; duplicate listings that contain more than 60% of the same characters, regardless of category; and criminal offers including but not limited to registering another email address other than your own. Military Advantage, Inc. prohibits the transmission, distribution or posting of any matter which discloses personal or private information concerning any person or entity, including without limitation phone number(s) or addresses, credit debit cards, calling card, user account numbers/ passwords or similar financial information, and home phone numbers or addresses. Even though all of this is strictly prohibited, there is a small chance that you might become exposed to such items and you further waive your right to any damages, from any party, related to such exposure. Military Advantage, Inc. prohibits the listing or sale of the following goods for any reason, including but not limited to any item that is illegal to sell under any applicable law, statute, ordinance or regulation including the following:
Food (other than packaged food meeting all applicable federal state and local standards for sale to consumers by commercial merchants)
Alcoholic beverages (except if you are reselling an alcoholic beverage that was initially purchased from a retailer and it still in its original container and it is legal to deliver to the buyer and into the jurisdiction where the buyer is)
Firearms (as defined from time to time by the B.A.T.F.)
Cigarettes or any other tobacco product for human consumption
Pharmaceuticals or any other controlled substance
Dangerous, counterfeit or stolen goods
Goods which do not actually exist
Any good that infringes or violates anyone's rights
Any item, which in Military Advantage, Inc.'s sole discretion, is inflammatory, offensive or otherwise inconsistent with our standards of business ethics.
Any messages, data, or images that might be considered by a reasonable person to be obscene or which contain racial, ethnic, religious slurs or derogatory epithets, or advocating violence, hate or other language that is deeply or widely offensive.
Military Advantage, Inc.'s Classifieds strongly opposes SPAM, which floods the Internet with unwanted and unsolicited email and deteriorates the performance and availability of the Classifieds service. All forms of SPAM, and all activities that have the effect of facilitating SPAM, are strictly prohibited. Our Classifieds also prohibit the use of another Internet service to send or post SPAM to drive visitors to your site hosted on or through Military Advantage, Inc.'s Classifieds systems, whether or not the messages were originated by you, under your direction, or by or under the direction of a related or unrelated third party.
You understand and agree that you are responsible for all applicable taxes and for all costs that are incurred in using the Classifieds. We may also, in our sole discretion, add or delete fees associated with the service. You agree not to resell or assign your rights or obligations under this User Agreement. You also agree not to make any unauthorized commercial use of the Classifieds or to make use of any person's information other than as necessary to complete any Classifieds transactions in which you are involved. There is no agency, partnership, joint venture, employee-employer or franchiser-franchisee relationship between Military Advantage, Inc. Classifieds and any user of the service.
15. Gathering email addresses from Military.com through harvesting or automated means is prohibited. Posting or transmitting unauthorized or unsolicited advertising, promotional materials, or any other forms of solicitation to other users is prohibited. Inquiries regarding a commercial relationship with Military Advantage, Inc. should be directed to:http://www.military.com/Content/Help/HelpEmailForm
16. YOU AGREE THAT YOUR USE OF THE MILITARY.COM WEB SITE IS AT YOUR OWN RISK. THE MILITARY.COM WEB SITE, INCLUDING ALL CONTENT, SOFTWARE, FUNCTIONS, SERVICES, MATERIALS, AND/OR INFORMATION MADE AVAILABLE OR DISCUSSED ON OR ACCESSED THROUGH THE MILITARY.COM WEB SITE, IS PROVIDED "AS IS," WITHOUT WARRANTY OF ANY KIND. IN NO EVENT SHALL MILITARY ADVANTAGE, INC. BE LIABLE FOR ANY DIRECT, INDIRECT, INCIDENTAL, SPECIAL OR CONSEQUENTIAL DAMAGES ARISING OUT OF OR IN ANY WAY CONNECTED WITH THE USE OF THE MILITARY.COM WEB SITE OR WITH THE DELAY OR INABILITY TO USE SAME, OR WITH HYPERTEXT OR GRAPHIC LINKS TO THIRD PARTIES, OR FOR ANY BREACH OF SECURITY ASSOCIATED WITH THE TRANSMISSION OF SENSITIVE INFORMATION THROUGH THE MILITARY.COM WEB SITE OR ANY LINKED SITE, OR FOR ANY INFORMATION, PRODUCTS, AND SERVICES OBTAINED THROUGH THE MILITARY.COM WEB SITE, OR OTHERWISE ARISING OUT OF THE USE OF SAME, WHETHER BASED ON CONTRACT, TORT, STRICT LIABILITY OR OTHERWISE, EVEN IF MILITARY ADVANTAGE INC. HAS BEEN ADVISED OF THE POSSIBILITY OF DAMAGES AND EVEN IF SUCH DAMAGES RESULT FROM MILITARY ADVANTAGE, INC'S NEGLIGENCE OR GROSS NEGLIGENCE. FURTHER, MILITARY ADVANTAGE, INC. DISCLAIMS ANY EXPRESS OR IMPLIED WARRANTIES, INCLUDING, WITHOUT LIMITATION, NON-INFRINGEMENT, MERCHANTABILITY, AND/OR FITNESS FOR A PARTICULAR PURPOSE. WE DO NOT WARRANT THAT THE FUNCTIONS CONTAINED IN THE MILITARY.COM WEB SITE OR ANY MATERIALS OR CONTENT CONTAINED OR AVAILABLE THEREIN WILL BE UNINTERRUPTED OR ERROR FREE, THAT DEFECTS WILL BE CORRECTED, OR THAT THE MILITARY.COM WEB SITE OR THE SERVER THAT MAKES IT AVAILABLE IS FREE OF VIRUSES OR OTHER HARMFUL COMPONENTS. BECAUSE SOME STATES/JURISDICTIONS DO NOT ALLOW THE EXCLUSION OR LIMITATION OF LIABILITY FOR CONSEQUENTIAL OR INCIDENTAL DAMAGES, THE ABOVE LIMITATION MAY NOT APPLY TO YOU. IN SUCH STATES, MILITARY ADVANTAGE, INC.'S LIABILITY SHALL BE LIMITED TO THE FULLEST EXTENT PERMITTED BY LAW. ADDITIONAL DISCLAIMERS APPEAR WITHIN THE BODY OF THIS SITE AND ARE INCORPORATED HEREIN BY REFERENCE. TO THE EXTENT ANY SUCH DISCLAIMERS PLACE GREATER RESTRICTIONS ON YOUR USE OF THIS SITE OR THE MATERIAL CONTAINED THEREIN, SUCH GREATER RESTRICTIONS SHALL APPLY.
17. The links found on the Military.com Web site will let you leave our Web site and go to sites operated by parties other than Military Advantage, Inc. The linked sites are not under the control of Military Advantage, Inc. and we are not responsible for the contents of any linked site or any link contained in a linked site, or any changes or updates to such sites. Such links by the Military.com Web site to sites maintained by third parties do not constitute an endorsement, guaranty, or warranty by Military Advantage, Inc., or any of its affiliates, of any third party or their content, nor the existence of a partnership, joint venture, agency, or other relationship between Military Advantage, Inc., or any of its affiliates, and any linked third party or their content. Military Advantage, Inc. does not assume any responsibility or liability for the actions, product, content and/or information of these and other third parties and/or their web sites. You should carefully review their privacy statements and other conditions of use.
18. By offering a number of third party products and services, including advertisements, on our Site, Military Advantage, Inc. makes no warranties or representations of any kind as to the content or suitability of the subject matter of any web site, product or service from any such third party business or individual. Military Advantage, Inc. expressly disclaims liability for direct, consequential, or incidental damages arising from the products, services, advertisements, actions, or web site content of these and any other third parties, and you waive any claims against Military Advantage, Inc. for damages arising from such transactions or your reliance upon statements contained therein. You will not consider Military Advantage, Inc. nor will Military Advantage, Inc. be construed as, a party to such transactions, whether or not we may have received some form of revenue or other remuneration in connection with the transaction. Merchants are responsible for all aspects of order processing, fulfillment, billing, and customer service. You agree that use of such merchants is AT YOUR SOLE RISK AND IS WITHOUT WARRANTIES OF ANY KIND BY US, EXPRESSED, IMPLIED, OR OTHERWISE INCLUDING WARRANTIES OF TITLE, FITNESS FOR PURPOSE, MERCHANTABILITY, AND/OR NONINFRINGEMENT. UNDER NO CIRCUMSTANCES IS MILITARY ADVANTAGE, INC. LIABLE FOR ANY DAMAGES ARISING FROM THE TRANSACTIONS BETWEEN YOU AND MERCHANTS FOUND ON THE MILITARY.COM WEB SITE OR FOR ANY INFORMATION APPEARING ON MERCHANT SITES OR ANY OTHER SITE LINKED FROM OR TO OUR SITE.
19. The Military.com Web site makes chat rooms, forums, message boards, email, user-generated homepages, classifieds, and/or news groups available to its users provided that they abide by the online behavior detailed in this Agreement. Please remember that any information that is disclosed in these areas becomes public information, and you should exercise caution when deciding to disclose your personal information. We have the right, but not the obligation, to deny the posting of material and to edit, remove, and use any material on our Site. You shall not impersonate someone else, including one of our trained chat hosts, nor use deceptive nicknames that would lead people to believe you are a person, entity, or rank that you are not. Use of names, such as "AdmHall" or "GenWestmorland" are both misleading and disrespectful. You will not stalk others in our chat rooms or in another manner. Such behavior is a serious offense and may be considered a criminal act.
20. This Agreement shall be governed and constructed in accordance with the laws of the State of California without regard to conflicts of law provisions. Sole and exclusive jurisdiction for any action or proceeding arising out of or related to this Agreement shall be an appropriate state or federal court located in San Francisco, CA.
21. Any cause of action you may have with respect to your use of the Military.com Web site must be commenced within one year after the claim or cause of action arises. If for any reason a court of competent jurisdiction finds any provision of this Agreement, or portion thereof, to be unenforceable, that provision shall be enforced to the maximum extent permissible so as to affect the intent of the Agreement, and the remainder of this Agreement shall continue in full force and effect.
22. You shall defend or settle at your sole expense any claim or suit, including without limitation any proceeding, investigation or claim by a self-regulatory organization, state or federal securities agency or commission, (collectively, an "Action") against Military Advantage, Inc. and/or each of its affiliates, directors, officers, agents, employees or sublicensees, (collectively, the "Indemnitee") to the fullest extent permitted by law arising out of or in connection with (1) an assertion that the information, content or other materials or services provided or made available by you or the use thereof may infringe any copyright or trademark rights of any individual or entity, or are a misappropriation of any individual or entity's trade secret, or contain any libelous, defamatory, disparaging, pornographic, or obscene materials; (2) any breach by you of your obligations under this Agreement; and (3) any content provided by you in a chat room, message board, e-mail, or home page (created or used by you) on the Military.com Web site, or statements made by you in the Site or through other media. You shall indemnify and hold harmless the Indemnitee from and against any and all damages, costs, liabilities and attorneys' fees incurred in defending and/or resolving such Action.
23. Notices under this Agreement shall be sufficient only if in writing and transmitted via personal delivery, delivered by a major commercial rapid delivery courier service, or mailed, postage or charges prepaid, by certified or registered mail, return receipt requested, to Military Advantage, Inc., Attention Legal Department, 55 Second Street, Suite 300, San Francisco, California 94105.
24. This Agreement and our Privacy Policy contain the entire agreement between you and Military Advantage, Inc. with respect to this Site. It supersedes all prior or contemporaneous communications and proposals, whether electronic, oral or written, between the user and Military Advantage, Inc. with respect to this Site. Any rights not expressly granted herein are reserved.
COPYRIGHTThe content, organization, graphics, design, compilation, magnetic translation, digital conversion, and other matters related to the Military.com Web site are protected under applicable copyrights, trademarks, and other proprietary (including but not limited to intellectual property) rights as a collective work and/or compilation, pursuant to international conventions and U.S. and other copyright laws. The names Military Advantage, Inc., Military.com, TheFew.com, Fredsplace.org, Gibillexpress.com, MilitaryReport.com, the Military.com logos, and the tagline "Engage!" are, inter alia, trademarks and/or property of Military Advantage, Inc. that may be registered in certain jurisdictions. Other product and company names mentioned herein may be the trademarks of their respective owners. The contents, and every part thereof, of the Military.com Web site are only for your personal, non-commercial use. You do not acquire ownership rights to any content, document, or other materials viewed through our Site. The posting of information or materials on the Military.com Web site does not constitute a waiver of any right in such information and materials. You will abide by any and all additional copyright notices, information, or restrictions contained in any content on our Site. Unless otherwise prohibited from doing so, you may download and make one (1) copy of the content and other downloadable items displayed on the Military.com Web site for your personal, noncommercial use only, provided that you maintain all copyright and other notices contained in such content. Any copying, republication, or redistribution of Military.com Web site content, including by caching, framing, or similar means, is expressly prohibited without the prior written consent of Military Advantage, Inc. and/or the respective intellectual property rights holder identified in the subject content.
Military Advantage, Inc. respects the intellectual property rights of others and expects our users to do the same. The policy of Military Advantage, Inc. is to terminate the accounts of repeat copyright offenders and other users who infringe upon the intellectual property rights of others. If you believe that your work has been copied in a way that constitutes copyright infringement, please provide Military Advantage, Inc.'s Copyright Agent (2) identification of the copyright work claimed to have been infringed, or, if multiple copyrighted works at a single online site are covered by a single notification, a representative list of such works at that site; (3) identification of the material that is claimed to be infringing or to be the subject of infringing activity and that is to be removed or access to which is to be disabled, and information reasonably sufficient to permit us to locate the material; (4) information reasonably sufficient to permit us to contact the complaining party; (5)a statement that the complaining party has a good-faith belief that use of the material in the manner complained of is not authorized by the copyright owner, its agent, or the law; and, (6) a statement that the information in the notification is accurate, and under penalty of perjury, that the complaining party is authorized to act on behalf of the owner of an exclusive right that is allegedly infringed. Military Advantage, Inc.'s Copyright Agent for notice of claims of copyright infringement on this Site is:
Corporate CounselMilitary Advantage, Inc.55 Second Street, Suite 300San Francisco, CA 94105Phone: 415.820.3434Fax: 415.820.0552
THE MILITARY.COM WEB SITE IS NOT ENDORSED BY THE FEDERAL GOVERNMENT
The Military.com Web site has not been approved or endorsed by the United States Federal Government, Department of Defense, any military service branch, or any agency thereof. The products, services, and information offered by the Military.com Web site are not being made by an agency of the United States Federal Government AIMP3
Related articles
Mediaget 2 скачать бесплатно русская версия MediagetНа сайте Программы Бесплатно Ру, Вы сможете скачать только бесплатные программы для .,Скачать бесплатно мультфильм Три богатыря и принцесса Египта 2017 в хорошем качестве. Это .,7/10 (243 votes) - Download MediaGet Free. MediaGet is a P2P download client for Windows that resorts to the BitTorrent network to download films, music, video games .
DVDFab Passkey 9.2.1.8 Full Crack Patch RealCrak . DVDFab Passkey 8 0 8 8 Final4K YouTube to MP3 3.3.8 Crack is a straightforward piece of software. Therefore, that helps you easily download videos from YouTube.,RAR Password Unlocker e para encontrar senhas perdidas de arquivos RAR para voce poder extrair-los facilmente. Este programa suporta todas as versoes de RAR. E .,DVDFab 10.2.1.3 Crack is a versatile and professional tool that permits you to copy, burn and clone protected discs in an easy manner.
GoldWave v6 Download GoldWave 5 68Результаты поиска,,GoldWave()GoldWave() .,Архив бесплатных и условно-бесплатных программ для различных платформ ПО