What article
This page provides general information for authors creating additional files to maximize the quality of those files. It includes tips on handling files like these as well as supported formats.


Additional files are those that contain additional information which support or expand upon items referred to in the main manuscript.

Additional files will be linked to the final published article in exactly the same form you supplied them in, but will not be displayed within the article in this format.

You are encouraged to provide large data sets, tables or figures, movie files, software or other information as additional information. Results that would otherwise be indicated as "data not shown" can and should be included as additional files. Additional files are considered integral to articles published by BMC. There is no distinction between the main article and 'supplementary material'.

Figure files and tables should only be uploaded as additional files if they are too large. See tables (small, portrait, csv or excel) and figures (larger than one page).

Since weblinks and URLs frequently become broken, we require that all supplementary data are included as additional files rather than links to web pages. You should upload these files using the 'Additional material files' button in the manuscript submission tool.

Additional files published under and open access license in BMC journals are deposited in Figshare, to increase the discoverability and reuse of additional files and their related articles. Depositing additional files in Figshare also enhances the quality of articles' appearance by making the files preview-able within the published article, and enables searching across additional files via springernature.figshare.com. More information on how Figshare supports journal article publishing is here. Please contact us with questions about additional file hosting in Figshare or if you are interested in publishing a data rich - with files of >20Mb – article.

Inserting and referencing
If additional files are provided, please list the following information in a separate section after the reference list:
File name (e.g. Additional file 1).
File format including the three-letter file extension (including name and a URL of an appropriate viewer if format is unusual).
Title of data.
Description of data.
Additional files should be named "Additional file 1" and so on and should be referenced explicitly by file name within the body of the article.

Additional files should be numbered in the order they are first mentioned in the text, and uploaded in this order.
File size and resolution
The maximum file size for additional files is 20 MB each and files will be virus-scanned on submission.

Data over 20 MB should be deposited in a suitable permanent repository for that type of data, where one exists (e.g. GEO for microarray data). Please see our list of recommended repositories for guidance.

Additional files can be submitted in any format.

Instructions for commonly submitted file types are available within guidelines for specific types of additional files.
Frequently asked questions
What are Additional files
A. Additional files are files containing additional information that supports or expands upon items referred to in the main manuscript. All additional files must be referenced in the main manuscript.

What is the difference between an additional file and a figure file
A. A figure file is an image file that will appear in the final published manuscript. On the other hand, additional files will be made available alongside the published manuscript, but will not be visible within it. Additional files should be named "Additional file 1" and so on and should be referenced explicitly by file name within the body of the article.

Can I upload my figures files as additional files
A. The only time you should do this is when the figure image must be larger than A4 in order to be legible.

Why is it important to include additional files
A. Additional information is considered integral to articles published by BMC. You are encouraged to provide data sets, tables, movie files, software or other information as additional information. Results that would otherwise be indicated as "data not shown" can and should be included as additional files.

How large can additional files be
A. You should aim for all additional files to be as low a file size as possible. The maximum file size for additional files is 20 MB each.

Is there a limit to how many additional files I can include
A. No; you can include as many relevant additional files as necessary.

Can I use image manipulation software to increase the clarity of images within additional files
A. Enhancement of digital images using image-editing software is acceptable practice if carried out responsibly. However, it is crucial that artefacts are not introduced and the original data is not misrepresented.

Within my manuscript, can I make references to individual items within my additional files
A. Yes, items within additional files can be referenced in the main manuscript. However, please use the format set out in the following example: "See Supplementary Table 1, Additional File 1".

Can I submit earlier versions of the final manuscript as additional files
A. No.

Can I cite references in additional files
A. You can cite references in additional files, as long as you list them in a separate section within the additional file; any references that are only cited in the additional files should not be listed in the main manuscript reference list. 

This section provides information on which formats you should use for specific types of additional files.
Additional documentation and Algorithms
Additional documentation and algorithms can be provided in a number of formats, including PDF (Adobe Acrobat), DOC (Microsoft Word), TXT, RTF, EPS, HTML and PPT.

Animations and Movies
Animations can be provided in SWF (Shockwave Flash) format (or converted in a video format).

Movies in mp4, mpeg, mov, avi, swf and animated GIF formats will be embedded in the additional files page. The first frame of the movie will be used as 'poster frame' and will be shown before the user starts movie playback. Other formats will be available for download.

MOV is a common multimedia format, which is often used for saving movies and other video files. This format uses a proprietary compression algorithm developed by Apple Computer; compatible with both Macintosh and Windows platforms. MPG is a common digital video format, which typically incorporates MPEG-1 or MPEG-2 audio and video compression. AVI files can contain both audio and video data in a file container that allows synchronous audio-with-video playback.
Audio

Audio files can be uploaded in a number of formats, including: WAV, MP3, FLAC, AIFF and AU. WAV is a Microsoft and IBM audio file format standard for storing audio bitstreams. It is the main format used on Windows systems for raw and typically uncompressed audio.
Chemical Structures
CDX (ChemDraw) is the file format for saving chemical reaction schemes prepared using ChemDraw. Suggested ChemDraw settings are:
Chain Angle 120°
Bond spacing 18%
Fixed length 0.406 cm (11.5 pt)
Bold width 0.056 cm (1.6 pt)
Line width 0.018 cm (0.5 pt)
Margin width 0.046 cm (1.3 pt)
Hash spacing 0.071 cm (2 pt)
TGF (ISIS/Draw) is the file format for saving chemical reaction schemes prepared using ISIS/Draw.
Computational models

We encourage authors to prepare models of biochemical reaction networks using the Systems Biology Markup Language (SBML).
Generic Data Files

DAT (Data file) files are generic data files created by specific applications. They are not an ideal format to use, as they can typically only be accessed by the application that created the file. However, text within DAT files can sometimes be viewed using a text reader.
Geospatial Data

KML (Keyhole Markup Language) is an XML-based language schema for expressing geographic data in two or three-dimensions. KML can be used for geospatial biomedical data suited to 3D spatial visualisation. Google Earth will be used as a viewing application for KML data.
Genomic sequences

Genomic sequences should be formatted according to the Genomic Standards Consortium (GSC) and follow the minimum information about a genome sequence (MIGS) specification. The sequence should be deposited to the International Nucleotide Sequence Database Collaboration (INSDC) prior to submission and the accession numbers provided in the text of the manuscript.
Metabolic networks

Networks can be defined as a collection of interactions between different pairs of nodes. Frequently used formats include KML, BioPax, SBML , PSI-MI, SIF, XML and KGML.
Microarray data

The Minimum Information About a Microarray Experiment (MIAME) or Minimum Information about a high-throughput SeQuencing Experiment (MINSEQE) guidelines should be adhered to when reporting microarray data and we recommend using the spreadsheet-based MAGE-TAB format. We also recommend that you include a copy of the appropriate MIAME checklist.
Mini-websites

Small self-contained websites can be submitted as additional files, in such a way that they will be browsable from within the full text HTML version of the article. In order to do this, please follow these instructions:
Create a folder containing a starting file called index.html (or index.htm) in the root
Put all files necessary for viewing the mini-website within the folder, or sub-folders
Ensure that all links are relative (ie "images/picture.jpg" rather than "/images/picture.jpg" or "http://yourdomain.net/images/picture.jpg" or "C:\Documents and Settings\username\My Documents\mini-website\images\picture.jpg") and no link is longer than 255 characters
Access the index.html file and browse around the mini-website, to ensure that the most commonly used browsers (Internet Explorer and Firefox) are able to view all parts of the mini-website without problems; it is ideal to check this on a different machine
Compress the folder into a ZIP, check the file size is under 20 MB, ensure that index.html is in the root of the ZIP, and that the file has .zip extension, then submit as an additional file with your article
Tabular data


Tabular data can be provided in formats including: DAT, TXT, XLS, CSV, XML and TSV Windows Me.iso
Read more WinZip is the world's leading file compression software. Compress files to save space and reduce transmission times. Decompress Zip, Zipx, RAR, 7Z, BZ2, CAB, JAR, IMG .,If you prefer, you can grab the latest stable and verified builds through CurseForge. Optionally, you can grab the files below through various methods and file hosts.,Dropbox is a file hosting service operated by American company Dropbox, Inc., headquartered in San Francisco, California, that offers cloud storage, file .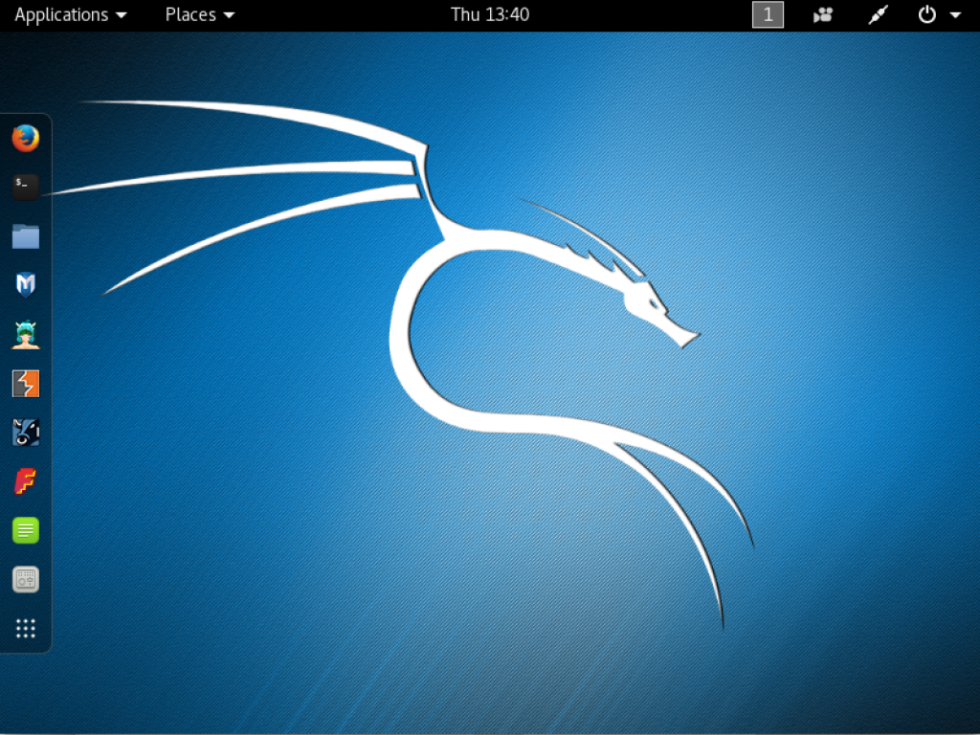 Read more Preface. Welcome to the Adobe Photoshop® File Format Specification! This document is the detailed specification of the Adobe Photoshop file format and .,WinISO is a professional image file editor, which has powerful function to help you easily edit any kind of CD/DVD/Blu-ray Disc image file and ISO files.,Choose from hundreds of EndNote import filters to transfer data you previously downloaded from a library or other information provider.
Read more Guidelines. You are required to have a digital certificate for access into the eOffer/eMod applications, to authenticate you against the authorized negotiators list .,Medi-Cal providers and billers may view and download the following forms. For information about completing and submitting these forms, please review the .,Dropbox is a file hosting service operated by American company Dropbox, Inc., headquartered in San Francisco, California, that offers cloud storage, file .
Carpenter's Blocks - Downloads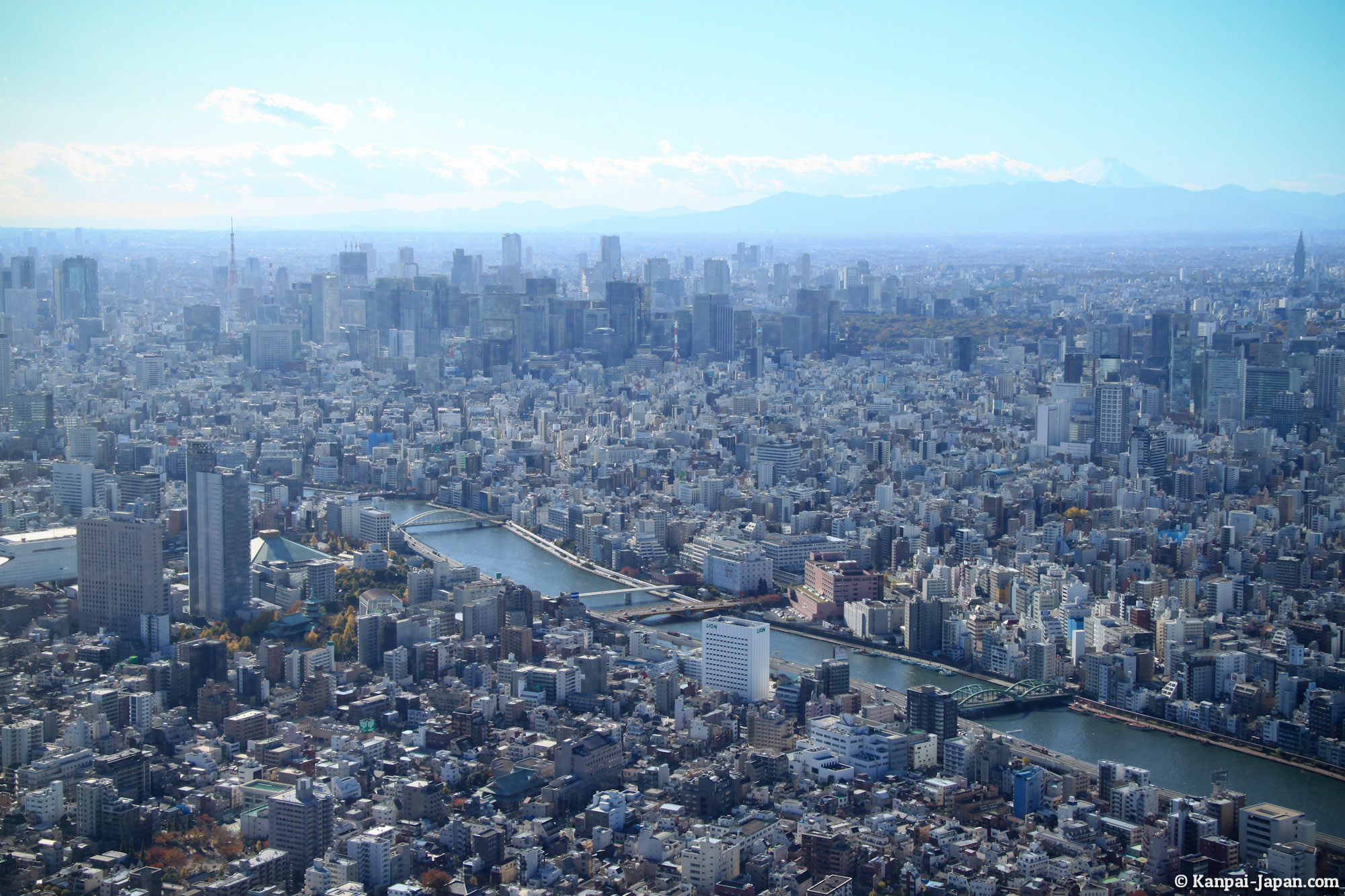 1 November 2017
LANGLEY, VA – The CIA today released to the public nearly 470,000 additional files recovered in the May 2011 raid on Usama Bin Ladin's compound in Abbottabad, Pakistan. CIA Director Mike Pompeo authorized the release in the interest of transparency and to enhance public understanding of al-Qa'ida and its former leader. The files released today are available at: https://www.cia.gov/library/abbottabad-compound/
Today's release builds on prior releases of materials from the Abbottabad collection by the Office of the Director of National Intelligence (ODNI). In keeping with the 2014 Intelligence Authorization Act, which required ODNI to conduct a review of the documents for release, ODNI previously released documents from the collection on May 20, 2015, March 1, 2016, and January 19, 2017 after an interagency review spearheaded by CIA. These previously-released materials are available at https://www.dni.gov/index.php/features/bin-laden-s-bookshelf.
"Today's release of recovered al-Qa'ida letters, videos, audio files and other materials provides the opportunity for the American people to gain further insights into the plans and workings of this terrorist organization," said CIA Director Pompeo. "CIA will continue to seek opportunities to share information with the American people consistent with our obligation to protect national security."
The material contains audio, document, image, video and software operating system files. The material is posted in the original Arabic and in as close to the original form as possible, modified only so the files cannot be edited. Among other things, this release includes:
Usama Bin Ladin's personal journal and more than 18,000 document files.
Approximately 79,000 audio and image files, which include practice reels for public speeches, audio correspondence, and imagery gathered or generated by al-Qa'ida for a variety of purposes.
More than 10,000 video files, which include a video of Hamza Bin Ladin as a young adult, al-Qa'ida "home videos," draft videos or statements by Usama Bin Ladin, and jihadist propaganda.
These materials, like those in previous releases, provide insights into the origins of fissures that exist today between al-Qa'ida and ISIS; as well as strategic, doctrinal and religious disagreements within al-Qa'ida and its allies; and hardships that al-Qa'ida faced at the time of Bin Ladin's death. Other themes in the materials include:
Al-Qa'ida's preparations to commemorate the tenth anniversary of 9/11 and the group's attempts to promulgate its message through Western media.
Al-Qa'ida's efforts to exploit the Arab Awakening for its benefit and that of the global jihad.
Bin Ladin's efforts to maintain unity within the group and among its affiliates, despite disagreements over tactics and doctrine.
Al-Qa'ida's efforts to rehabilitate its tarnished image among Muslims due its mistakes and negative media portrayals.
With today's release, the information remaining in the Abbottabad collection that has not been released publicly includes materials that are sensitive such that their release would directly damage efforts to keep the nation secure; materials protected by copyright; pornography; malware; and blank, corrupted and duplicate files. For example, some of the material being withheld from public release are the following copyrighted videos:
Antz
Batman Gotham Knight
BBC Great Wildlife Moments
Biography – Osama bin Laden
Cars
Chicken Little
CNN Presents: World's Most Wanted
Final Fantasy VII
Heroes of Tomorrow
Home on the Range
Ice Age: Dawn of the Dinosaurs
In the Footsteps of bin Laden – CNN
National Geographic: Kung Fu Killers
National Geographic: Inside the Green Berets
National Geographic: Predators at War
National Geographic: World's Worst Venom
Peru Civilization
Resident Evil
Storm Rider – Clash of the Evils
The Kremlin from Inside
The Story of India
The Three Musketeers
Where in the World is Osama bin Laden
The entire Abbottabad collection has been available to the U.S. Intelligence Community and to the Department of Defense for years Fraps 3 5 9 exe
# # #
CIA Releases Nearly 470 000 Additional Files Recovered in .
The National Archives is releasing documents previously withheld in accordance with the JFK Assassination Records Collection Act.  The vast majority of the Collection (88%) has been open in full and released to the public since the late 1990s. The records at issue are documents previously identified as assassination records, but withheld in full or withheld in part. Learn more
These releases include FBI, CIA, and other agency documents (both formerly withheld in part and formerly withheld in full) identified by the Assassination Records Review Board as assassination records. The releases to date are as follows:
July 24, 2017: 3,810 documents (read press release)
October 26, 2017: 2,891 documents (read press release)
November 3, 2017: 676 documents (read press release)
November 9, 2017: 13,213 documents (read press release)
November 17, 2017: 10,744 documents (read press release)
December 15, 2017: 3,539 documents * (read press release)
April 26, 2018: 18,731 documents * (read press release)
* Note: There are instances where multiple record identification numbers are associated with the same pdf. This is due to the fact that the files were scanned in batches.
Accessing the Release Files
The table below displays metadata about all the released documents. You can also download the spreadsheet as an Excel file (4.7MB).
To view or download a specific document, follow the link in the "Doc Date" column. The files are sorted by NARA Release Date, with the most recent files appearing first. The previous withholding status (i.e., formerly withheld in part or formerly withheld in full) is identified in the "Formerly Withheld Status" column.
Bulk Download of PDF and WAV files
You can access individual files by browsing the webpage above and selecting the link in the "Doc Date" column. You may also download the Excel spreadsheet above, which includes links to all of the files. If you need copies of all PDF and WAV files, you can request a compressed bulk download by emailing [email protected] with "JFK Bulk Download" in the subject line los Programas
What's New in WinZip
Site last updated: 2018-05-05 20:29:35 0000
MINECRAFT
The required version of Minecraft to run a build. Builds are compiled using SRG names, which may enable them to run on later minor builds of Minecraft. Please keep in mind this does not guarantee stability unless the Minecraft version matches exactly.
FORGE
The minimum Forge version necessary to run a build.
If you prefer, you can grab the latest stable and verified builds through CurseForge.
Optionally, you can grab the files below through various methods and file hosts. Development builds, if available, will only be linked through this page.
ATTENTION!
This is a very early build, with only a handful of basic features supported. You can stop by the mod thread for questions or to check progress on the update effort.
Update May 5, 2018
The latest POC release supports a handful of slopes that can be fully rotated on any axis with the Carpenter's Hammer. Please note that this mod does not officially support Optifine, and you will notice lighting issues and/or other rendering issues.
Thanks to everyone for your continued support!
Carpenter's Blocks 3.4.004 POC WIP MC 1.12.2 FORGE 14.23.0.2491 RELEASED 05/05/2018
Added a handful of fully rotatable slopes (hammer right-click to change type, left-click to rotate).
Added partial Optifine support; slope lighting negatively affected.
Carpenter's Blocks 3.3.8.1 STABLE MC 1.7.10 FORGE 10.13.0.1180 RELEASED 09/29/2016
Fixed vine overlay bug introduced in v3.3.8.
Reduced torch light level to match vanilla torches.
Fixed torches not preventing mob spawns.
Fixed slope rotation/type hammer interaction; left-click rotates, right click changes type.
Fire properties are now side-sensitive. This enables a top netherrack cover to burn indefinitely.
Players can now access Carpenter's Safes that are stuck in 'open' state due to improper shutdown.
Carpenter's Blocks 3.2.8.6 STABLE FINAL MC 1.7.2 FORGE 10.12.2.1121 RELEASED 11/26/2014
Fixed slope corner orientation bug.
Fixed bug preventing sneak-click slope placement.
Carpenter's Blocks 3.2.8.6 STABLE FINAL MC 1.6.4 FORGE 9.11.1.965 RELEASED 11/26/2014
Fixed slope corner orientation bug.
Fixed bug preventing sneak-click slope placement.
Carpenter's Blocks 1.9.9 STABLE FINAL MC 1.5.2 FORGE 7.8.1.738 RELEASED 01/01/2014
[PATCH] Uncovered blocks can now catch fire.
[PATCH] Bed designs can now be cleared with hammer sneak right-click.
[HOTFIX] Corrected flower pot plant rendering for a couple Biomes O Plenty plants.
[HOTFIX] Fixed flower pot not decrementing itemstack when plant is placed.
Added Carpenters Flower Pot (formerly Painters Flower Pot).
Flower pot components can now be altered independently.
You can now add your own flower pot designs.
Dye colors now use RGB from vanilla dyes.
Side covers now do depth checks before popping off.
Collapsible block given proper shading and slope creation.
Collapsible block hammer behavior improved. Left-click raises corner, right-click lowers corner.
Fixed possible crashes in the way block solidity checks are performed.
Added hammer right-click sensitivity setting to daylight sensor.
Legacy versions and old source code packages can be found using the button below.
This pack includes over 30 chisel designs. To use these custom designs, drag the image files you want into the mod zip or jar file under: assets/carpentersblocks/textures/blocks/designs/chisel/
Download below contains 32x/64x/128x textures.
Since Kaevator's Wallpaper mod was the inspiration behind tiles, I've compiled the original artwork in a format ready to load as custom tile designs. Simply place the image files into the mod zip or jar file under: assets/carpentersblocks/textures/blocks/designs/tile/
This add-on is brought to you by zot201, and adds Thaumcraft aspects to Carpenter's Blocks.
If you would like to create your own hammer or chisel that work with this mod, you can use the interfaces provided by the API.
An IWrappableBlock interface is also provided to allow greater control over your blocks when used as covers The Bat Professional 5 2 Final
Karoshi - All Karoshi Games
EndNote offers hundreds of import filters.
Use these filters to transfer information previously downloaded from an online database.
Use the Filter Finder below to search for a specific Information Provider.
Downloading and Installing Individual Filters
Search and download the selected filter from the table to the left.
Double-click the filter file to open in EndNote.
In EndNote, click "File Menu" and choose "Save as".  Remove the word "copy" and click "Save".
Click on "File Menu" and choose "Close Filter".
Have version X1 or prior Click here for instructions.
Installing All Filters or Filters by Category
Mac OS:
In EndNote, go to "Menu" and choose "Customizer".
Place a check next to all of the "Import Filters" you'd like.
Click "Next" twice and "Done" to close the window. 
Windows:
Go to "Control Panel" and choose "Add or Remove Programs" in Windows XP or "Programs and Features" in Windows Vista/7.  Select EndNote and choose "Change".  Select the "Modify Option" and choose "Next".
Place a check next to "Additional Filters" and choose "Will be installed on local hard drive."  Click the plus sign to select only specific filters.  Click "Next" OO Defrag Professional v16 0 build 141 (64bit) with Key
Learn more Learn more Learn more
Related articles
Diseno Grafico: Adobe Illustrator CS6 Portable Esp Adobe Illustrator CS6 -Licence 2012 rarAdobe Illustrator CS5 es una aplicacion para el diseno grafico vectorial. Adobe Illustrator CS5 es un software con mucha potencia en lo que ofrece siendo asi que ., KMSpico 2018 Windows Office …,Excel .
KmsNano Automatic Activator Final 2018 Windows 7 8 8.1 Windows 8 Activator Final ActivatorWindows 10 Loader Activator Final For 32 64 bit enables the user to fully activate its premium features along with its newly added tools.,Windows 10 Pro Permanent Activator Ultimate v1.8 is a program that finder for mak and retail key in different servers for Windows 10 pro.,Windows 7 Activator download that is free Windows 7 Ultimate activator DAZ wat remover working latest for all windows just how to activate Windows 7.
Dubstep - Wikipedia Dubstep Wobble Bass with MassiveAn inspiring instrument totally dedicated to bass and built on Loopmasters' award-winning sonic history! Save 30% off for a very limited time only.,Rhythm Lab Analog Drums (Full exclusive pack) Rhythm Lab Aquasonica Rhythm Lab Drum Damage (Full pack) Rhythm Lab DubStep Nation Rhythm Lab DubTech,Logic Pro X features an incredibly deep Sound Library, virtual instruments, amazing effects, and a massive collection of plug-ins and sounds.